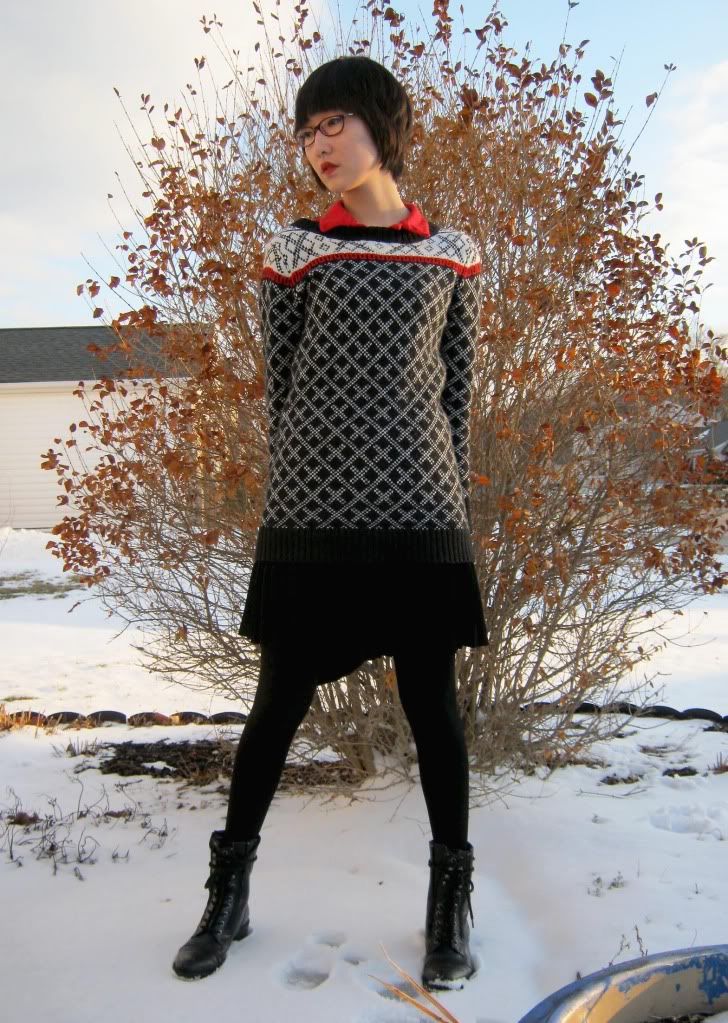 Polo- secondhand Zara? I didn't know I had Zara, cool?  ::  Sweater- thrifted, sorta  ::  Skirt- Thailand  ::  Tights- We Love Colors  ::  Boots- TJMaxx  ::  Beret- Target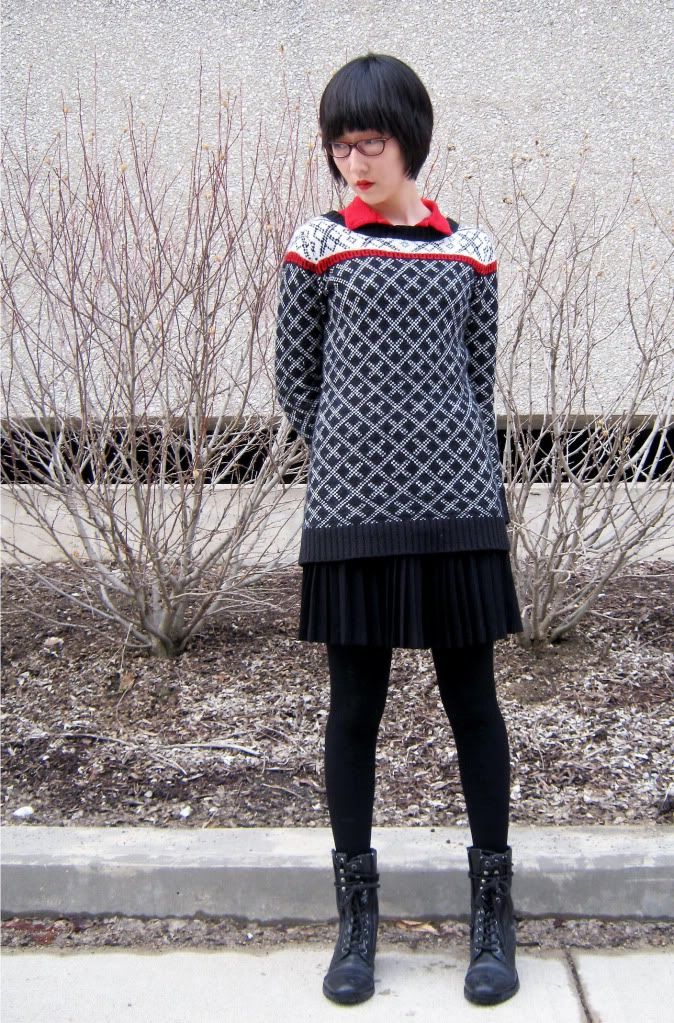 Seeing double? Will you expect trouble? Probably not. Simply marvel at the variety of morose schoolgirl poses I struck at two different locations today. I hope my r

é

sum

é

, buffet and TV shows have more variety than this.