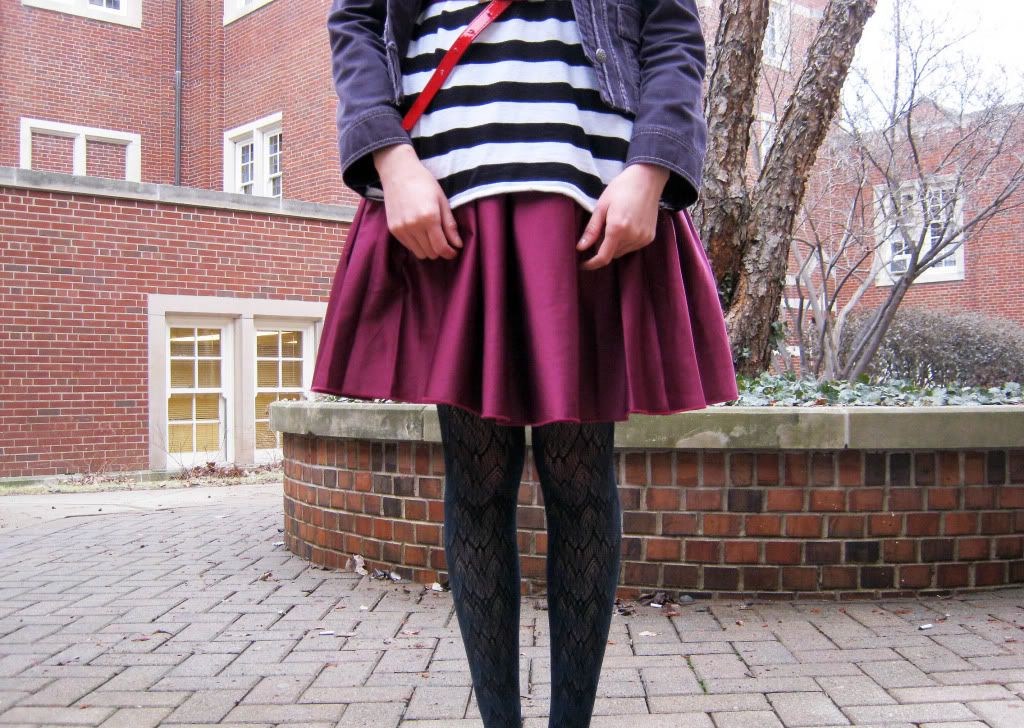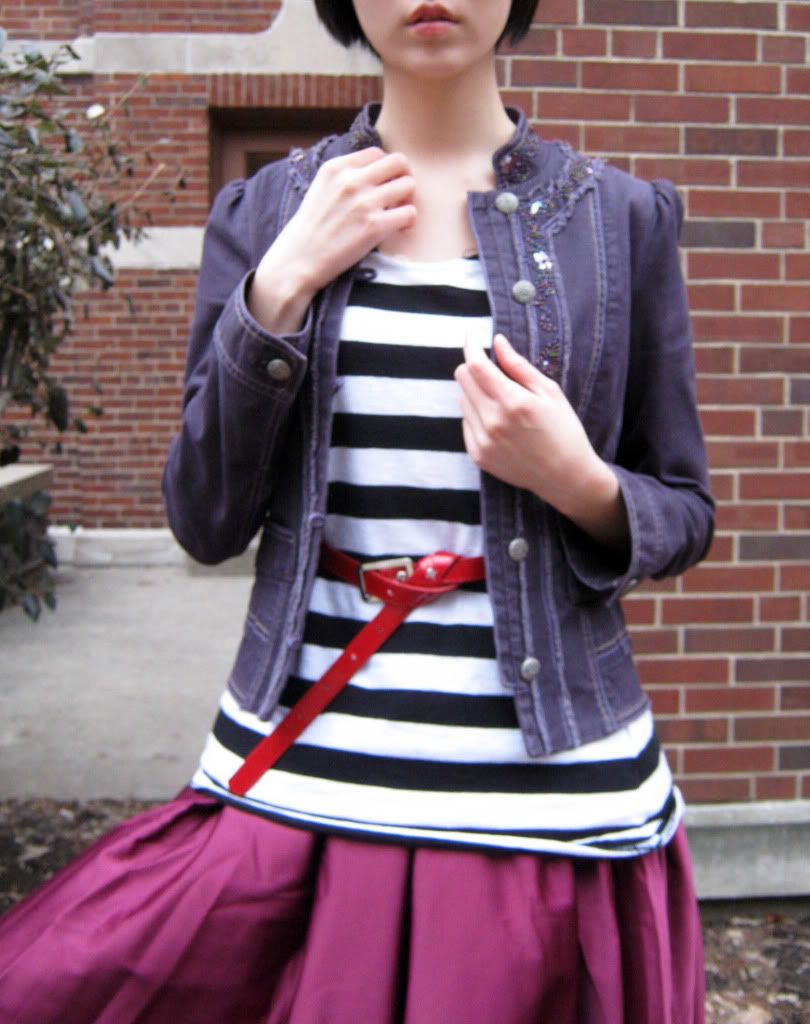 Shirt- H&M :: Jacket- Korea :: Belt- Thailand :: Skirt- Modcloth :: Tights- Target :: Flats- Gap
Even though it's nearly a month after the day, here's the whole obligatory "hey look at how capitalism allowed me to buy something for myself as a birthday treat" post. Yes, I'm shameful, it's terrible on many levels. But in my defense:
a) I rarely, if ever, buy something nice from Modcloth. I guess you can say it's the second anniversary in the tradition of treating myself to a Modcloth item for my birthday.
b) It was really pretty and shiny.
Let's take a step into my ramshackle time machine made out of boxes and wood glue, shall we?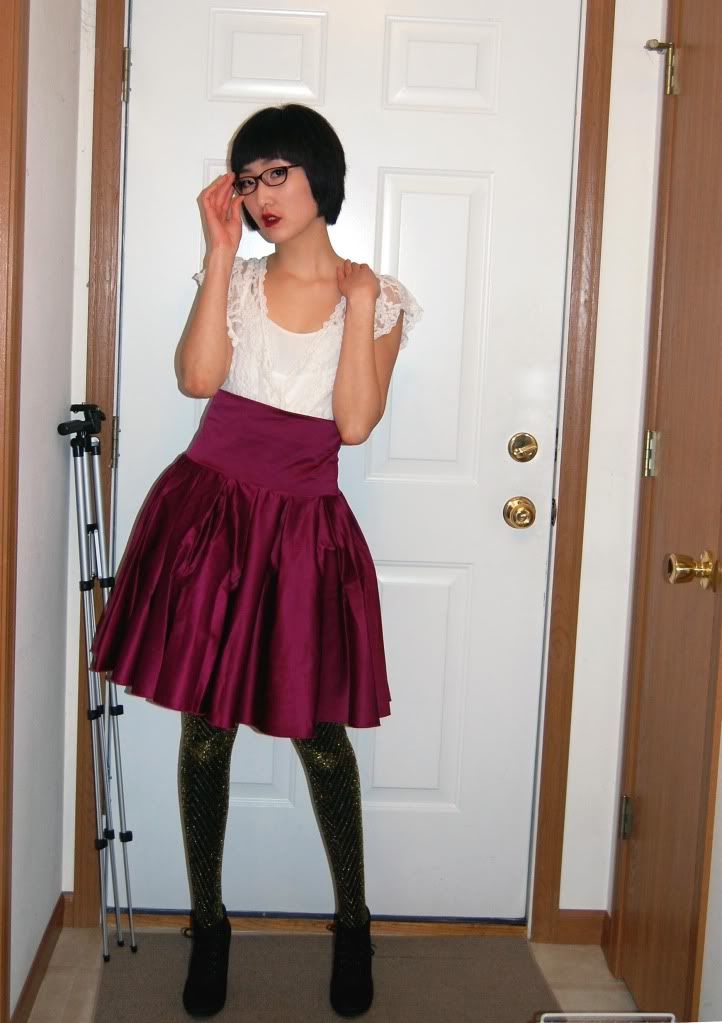 Dress worn as a top- TJMaxx :: Skirt- Modcloth :: Tights- Charlotte Russe :: Booties- Kelsi Dagger :: Tripod- about to fall apart :: HBIC look- baby, I was born this way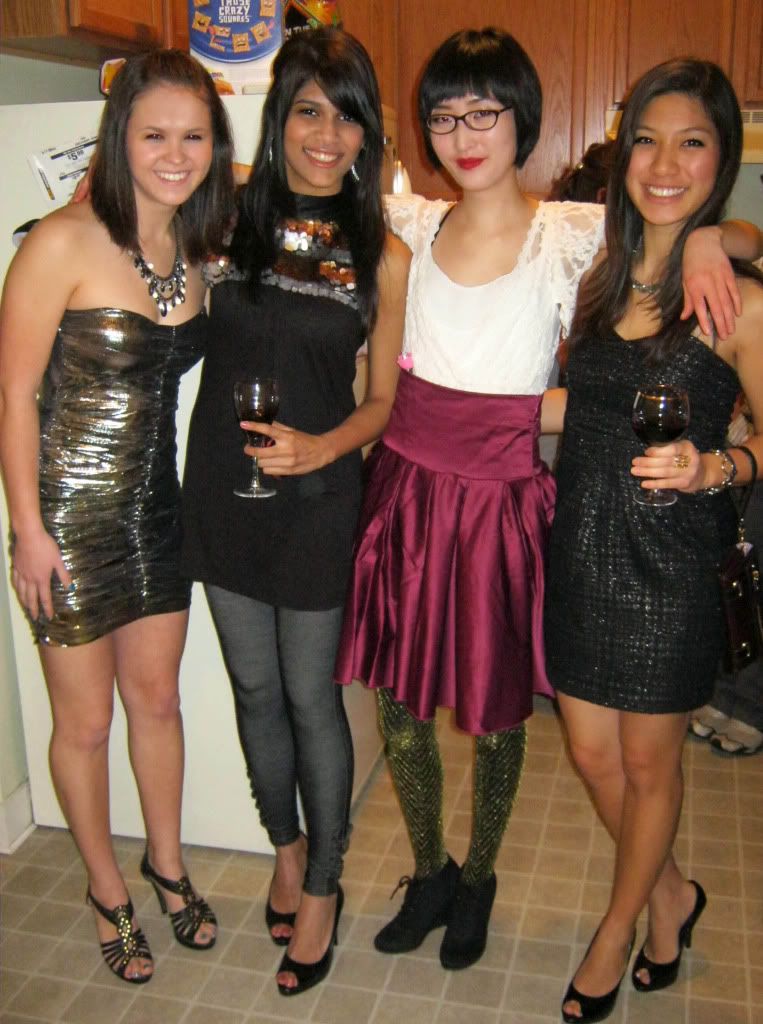 Ain't we
fine
?
This is when I first debuted the skirt, so to speak, at the joint birthday party my friend threw for me. And no, not joint as in that kind of joint. I'm not that old, after all (I just get alarmingly punnier by the day, don't I?). But no, I shared the birthday celebration good times with my friend Alex, only we postponed the party a week after its original date so it was really about two weeks after my birthday that I celebrated it in proper fashion (which involves copious amounts of wine and cheese). So posting these pictures a week after that... means I'm not that late. Right?
Back to the present in our time machine that may or not be leaking plutonium (which everyone knows is the proper fuel for these kind of contraptions). I tried to dress the skirt down while still letting it shine, which it does quite literally. My only "problem" with it is that it doesn't cinch right at the waist tight enough, so I'm wondering just how and where I can have it altered, because I know less of using a sewing machine than I do speaking sports lingo. And that's just the bottom of the ninth right there.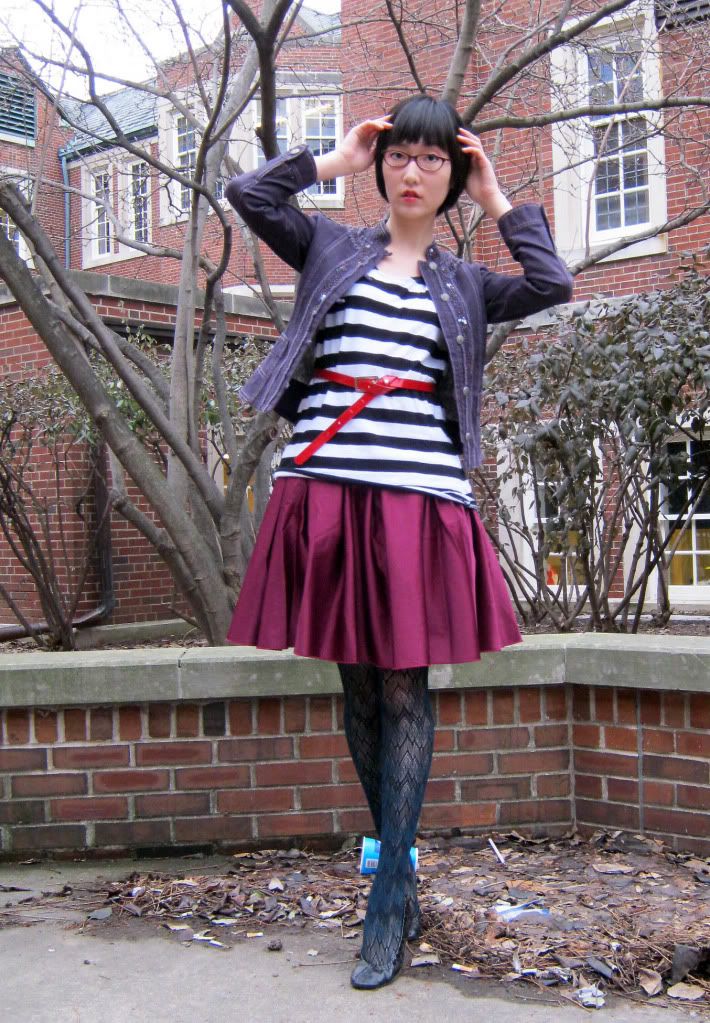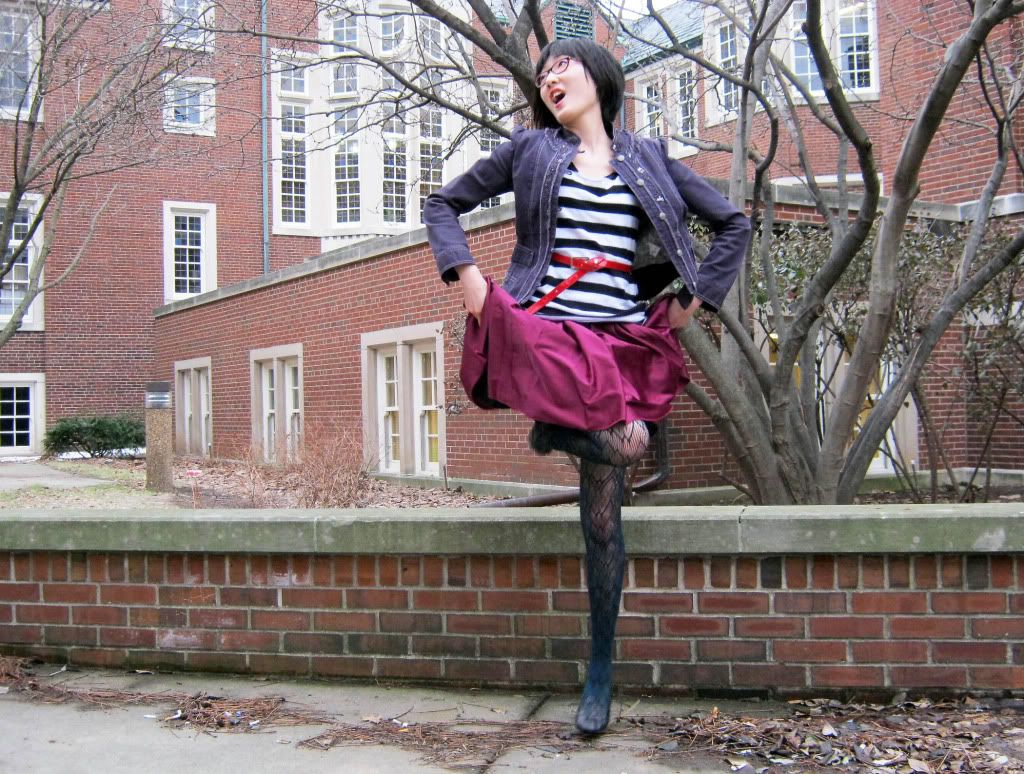 I'm such a classy dame. And
I think I may have abused the skirt swishing it too much. But it's just so. much. FUN