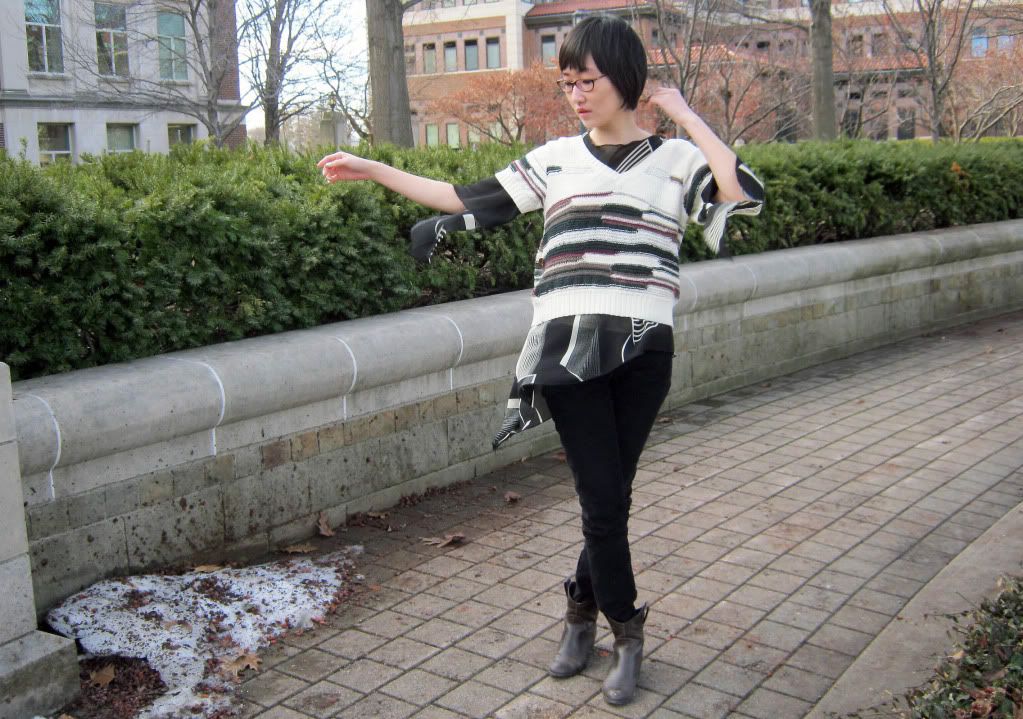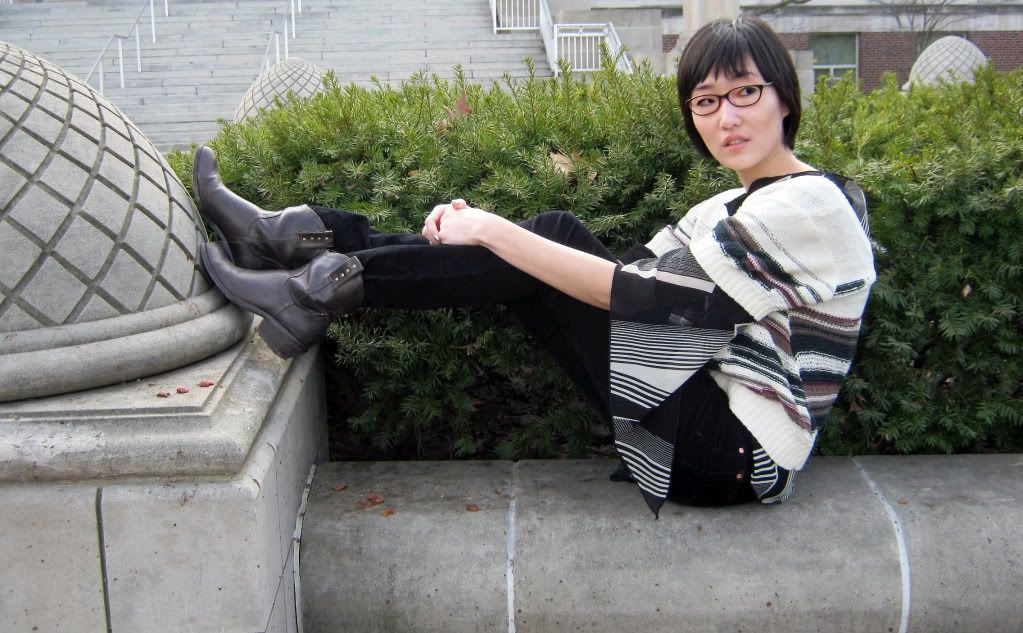 Flowy top- vintage shop in Bronx :: Open knit top- Charlotte Russe :: Corduroys- Gap :: Boots- Rebel via TJMaxx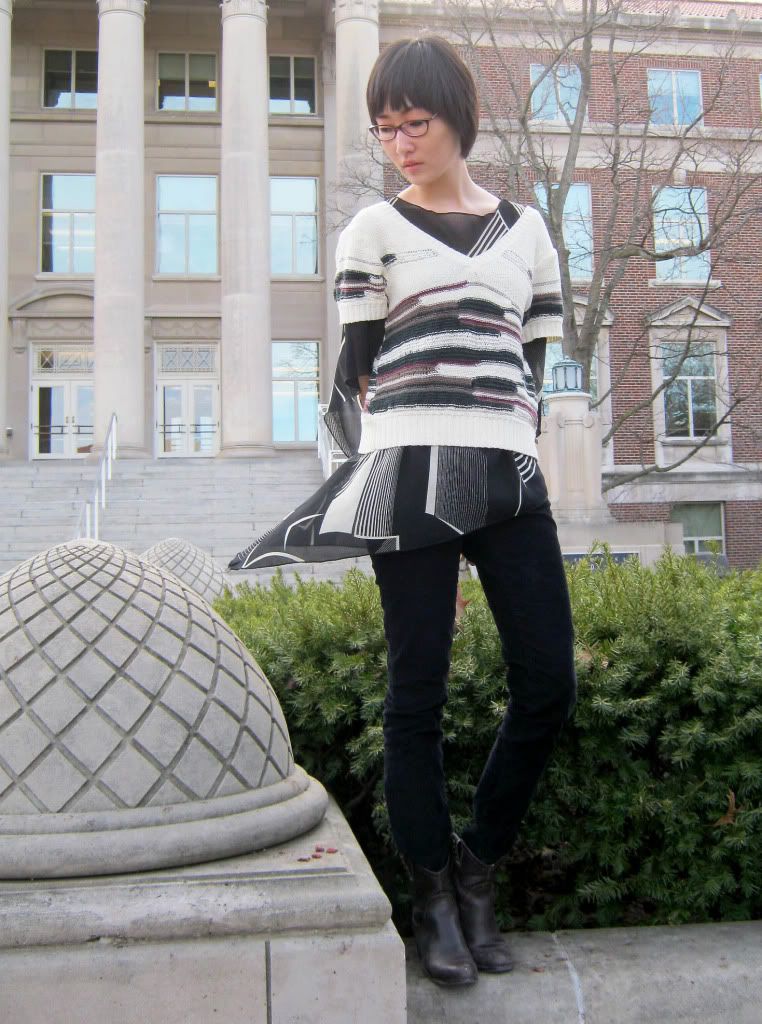 Today was probably one of the last few days when the weather was charming enough to wear just a light coat. It was mad windy outside too, but I actually didn't mind. In fact, I'd like to think of it as Mother Nature's wind machine. Thanks, you were a real pal to today's little photo session.
I was telling Pink today that Punxsutawney Phil (I totally had to google that shiz to get the spelling correct) probably got it right with his prediction: spring did come early, but also didn't stay for too long, either. Damn you, you little overgrown rodent. You tricked us with your cutesy wiles and promises of early warm weather.
Is it also weird that I feel so disconnected from NYFW that I see exploding up my blogroll more than boys blowing up Ke$ha's phone? I've definitely loved perusing the behind-the-scenes and reviews of the latest and greatest of what's on the runway, but I haven't been poring over them. It's almost like I care about how I don't care enough. To be fair, it probably isn't that off base that I'm off base about this. I love fashion, but it isn't my life. Plus, being several thousand miles away might have that effect on me, too. What say you, fellow fashion enthusiasts?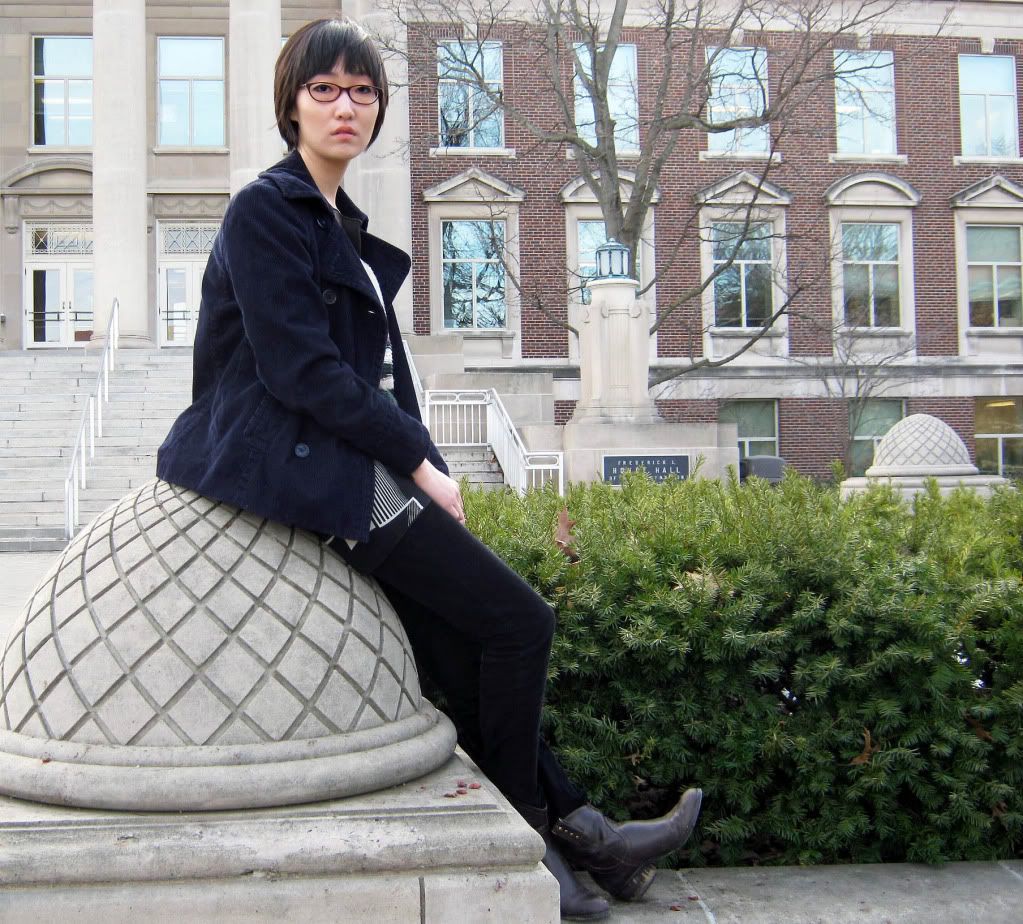 Coat- Gap :: Tired look- free
Pink was trying to imitate my moves, but we all know there can only be one Slim Shady.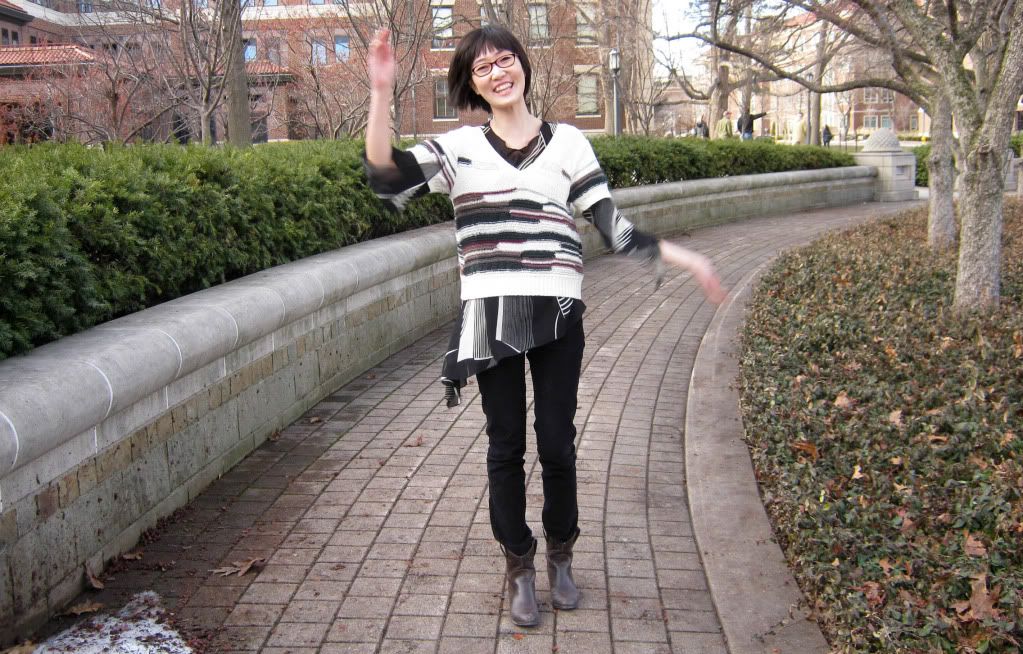 Happy weekend, everyone! I don't know about you, but I was so ready for this.