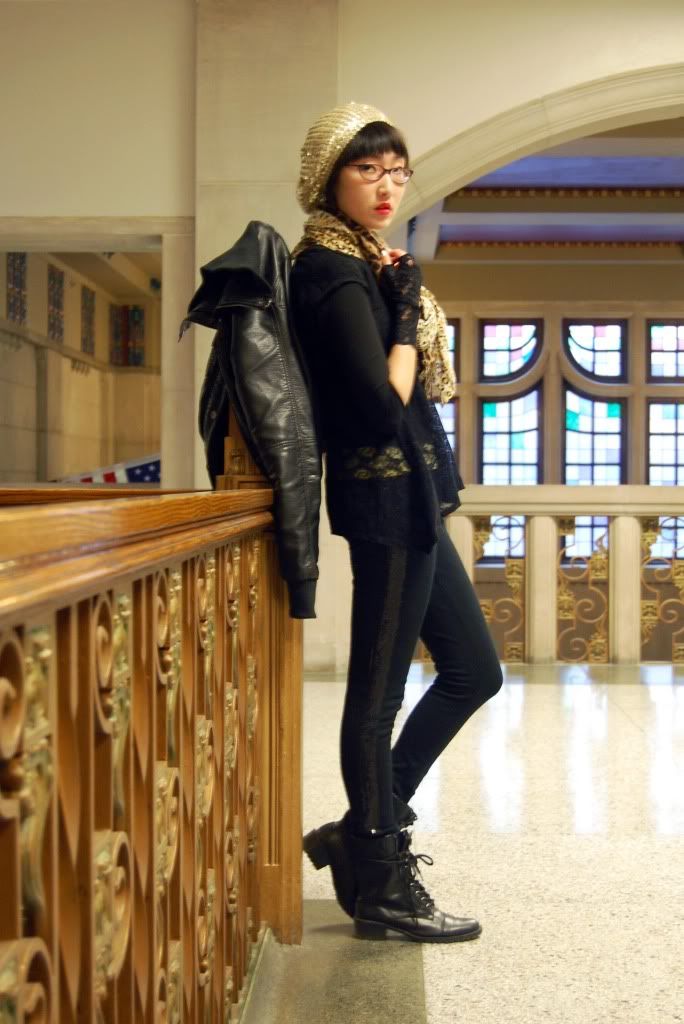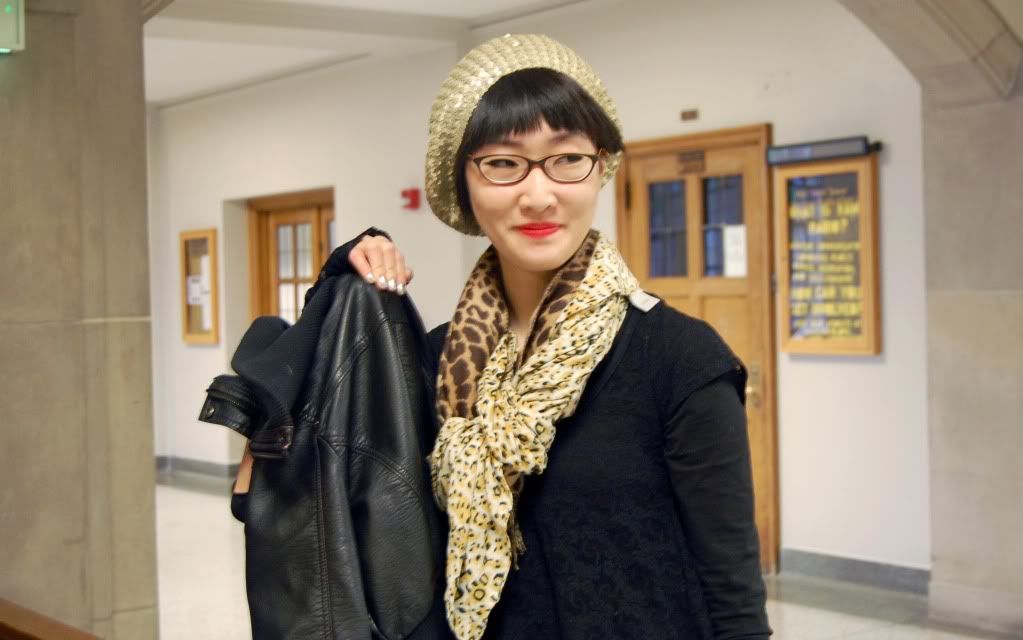 The most gloriously impossible thing happened.
The whole school, classes, exams, labs, urr-fucking-thang is declared cancelled today for the sake of a "snow recess." I don't think an official snow day has occurred since 2007. And that's like, four years ago, a whole high school career's worth of time.
Wow, I really need to solidify the mush that my brain has become.
And as I type this, I realize that there's silence when there was nothing but violent-sounding gusts of icy wind pelting against my window before. Despite how encased in a snowy and shellacked cocoon my house is now, I fear that I'll have to break out to attend classes tomorrow. I'm sure you can guess how excited I am about this as you can tell from my chosen italics. ahem.
These pictures were actually taken yesterday when it was only a mild snowstorm outside, but a snowstorm no less. Hence, why opting for an indoor photo shoot was vastly more practical. Well, as practical as any photo shoot can be. Can you tell I was going for a little theme here? It's the theme of "let's 'break some rules' by not wearing too many bright colors and wearing leggings as pants." That's right, leggings = pants here. But in my defense... they're sparkly. And they're a gift from my mom, so... are you saying something bad about my mom? For shame, everyone.
Plain shirt- secondhand :: Lace shirt- Thailand :: Leggings- HUE (birthday gift from Mom!) :: Scarves, rawr- Urban Outfitters + Target :: Lace gloves- Forever21 :: Beret- Charlotte Russe :: Boots- TJMaxx
And to ask the oldest conversation starter in the book (you know-- THE book. The Bible. Trufax. Only not really at all, and I really should be reading religious texts now, what an unfunny coincidence):

What's the weather like where you are? Not the "snowpocalypse" like it is here, is it?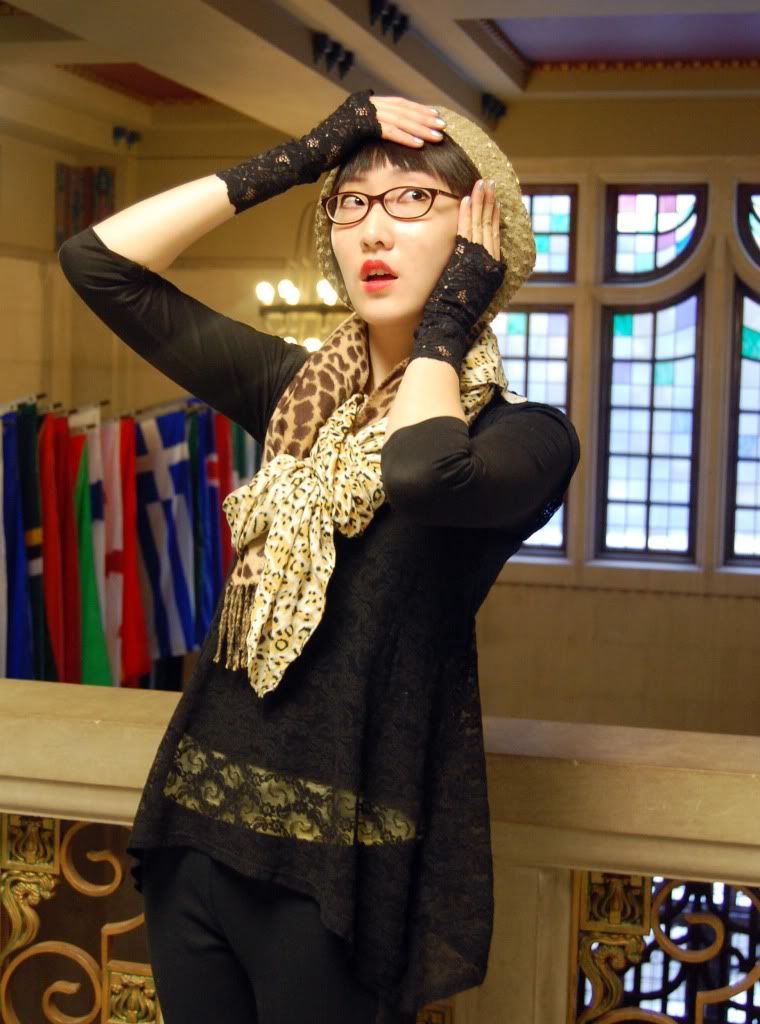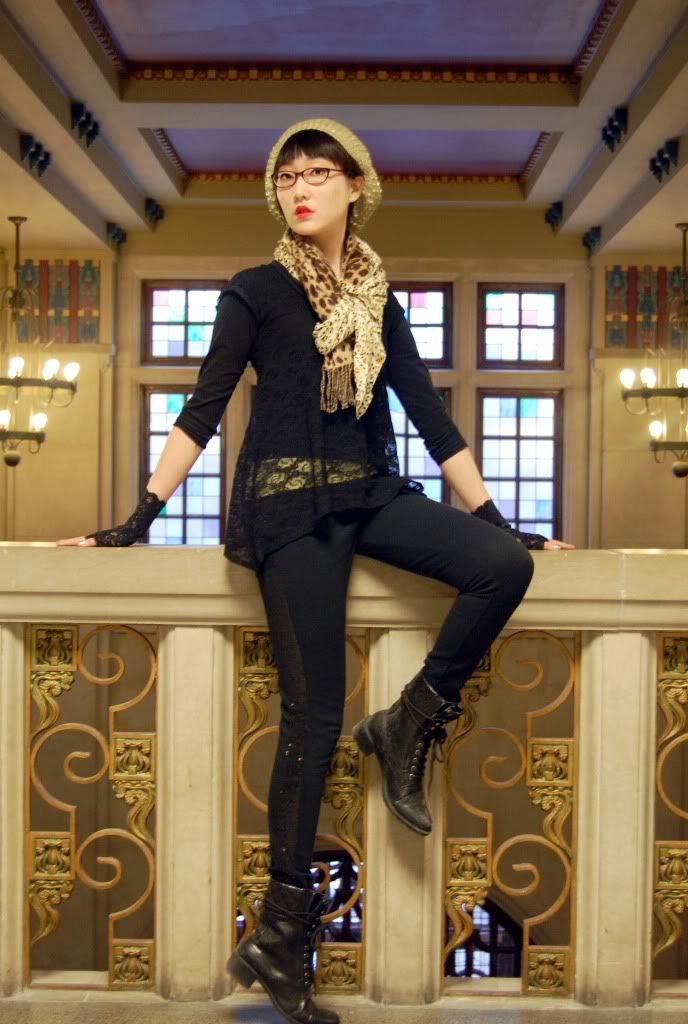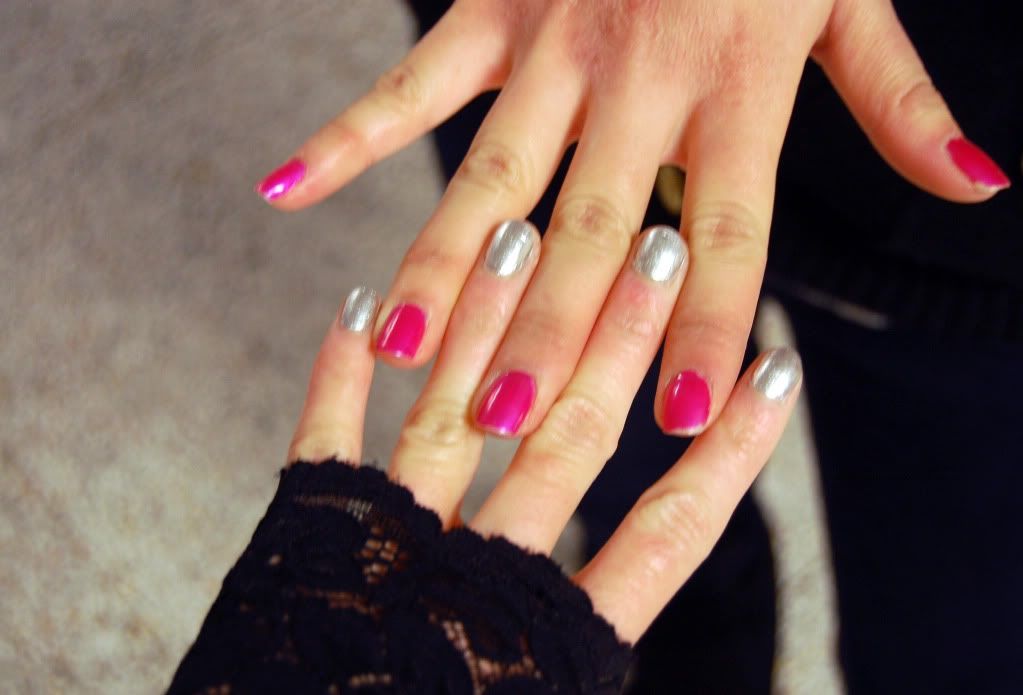 PS: Thanks so much to y'all who wished me a happy birfday. I can't stop eating that cookie cake, it's getting really bad.