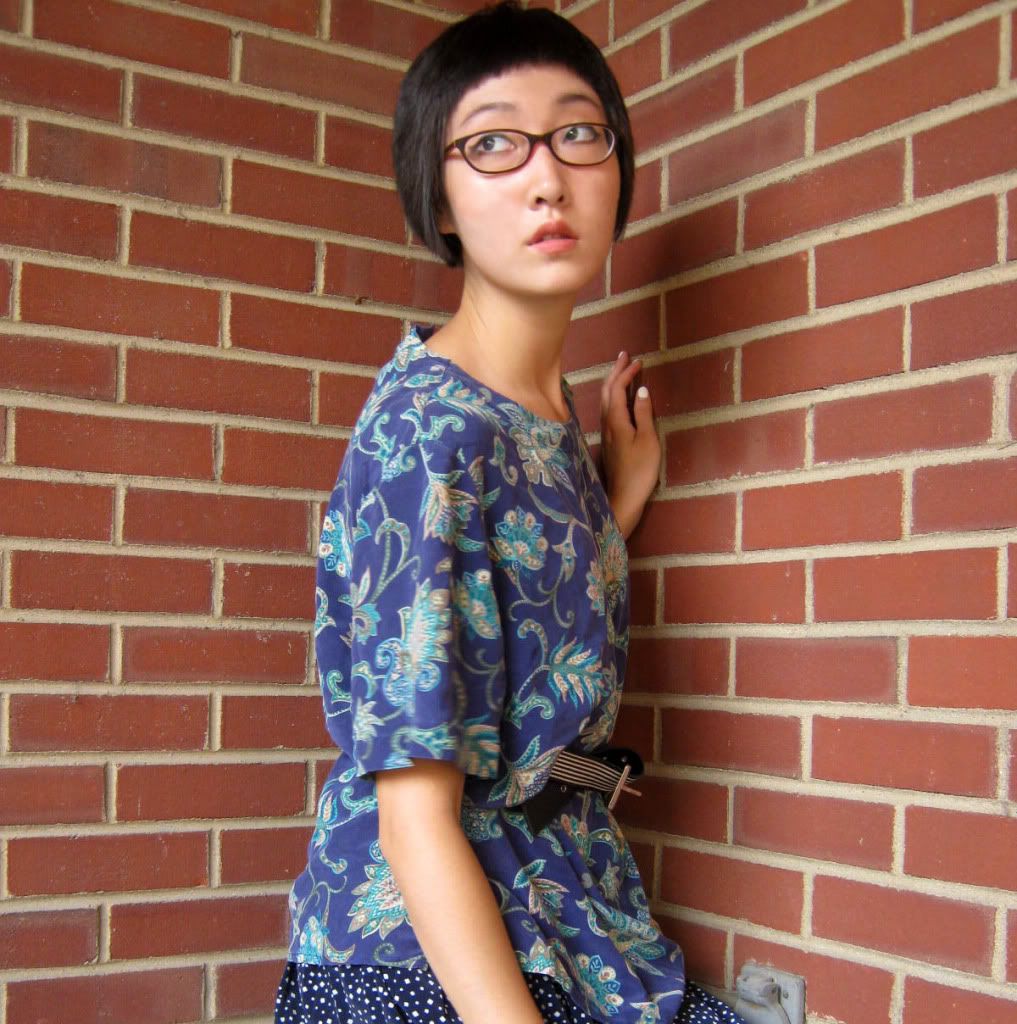 You know how this is used to be a daily style blog (along with some other random bits and bobs on occasion?) According to the tradition of "here's what I wore today," these photos are truly LIES-- these were taken sometime last week when the weather was unusually warmer, my nails were white (they're black now) and my schedule was less crazybusyandfilledwithBeatlesillustrations. Somehow, they never found their way to the internet 'till now-- which actually works out well for my sporadic blogging.
Don't you hate it when your schedule becomes clogged up? Especially with the Beatles illustrations. I'm sure that happens to everyone
all the time
.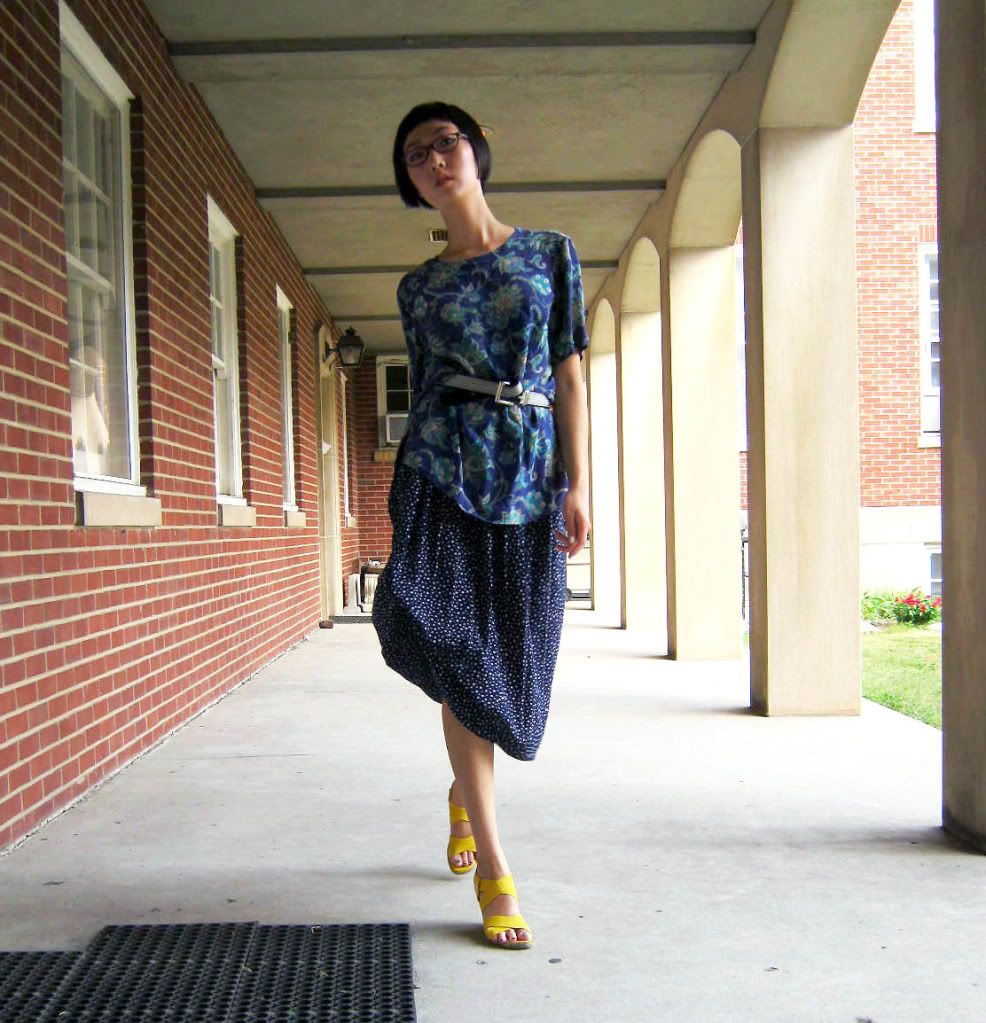 In other mundane news, I found a new photo spot! This is exciting for someone who's been posing in front of brick walls. Now it's brick walls and PILLARS. Variety, people, variety.