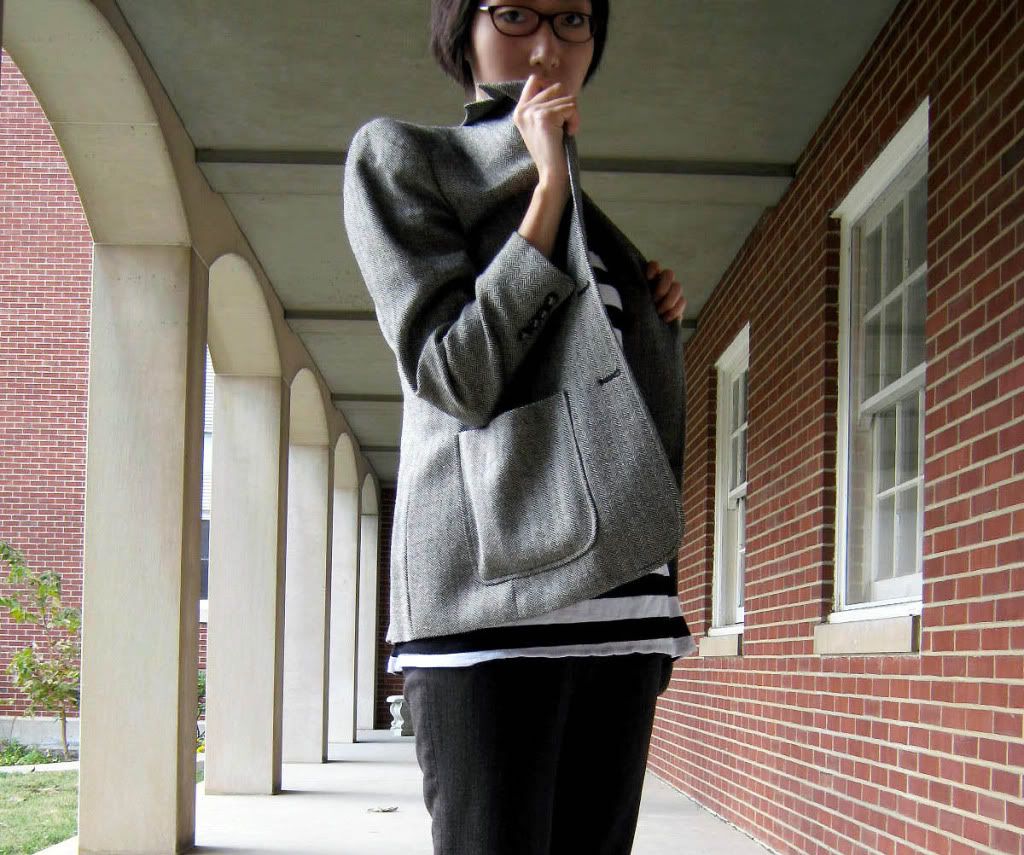 Three words: I'm back, baby!

I want to thank those who asked me questions! Though it's still few in numbers, so I'll extend it to later this week. If you still want to ask me any question at all, comment at this here post. Please and thank you. :)
Shirt
- H&M ::
Blazer-
thrifted Ralph Lauren ::
Slacks
- secondhand ::
Shoes-
Jeffrey Campbell
What's Lovely for October 19, 2010:
This guy's doing it wrong.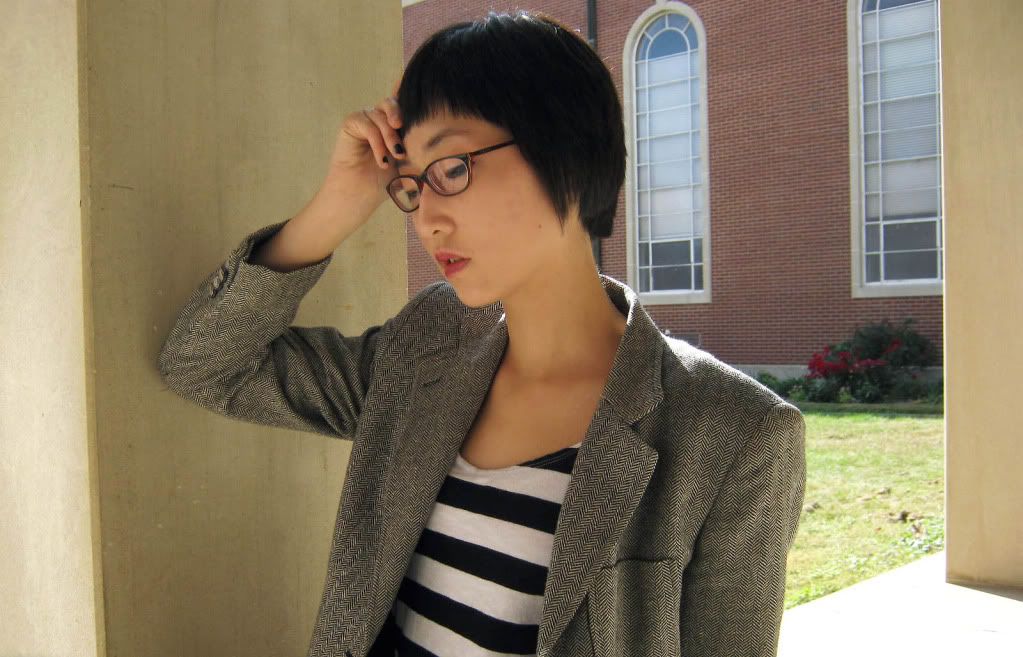 It looks like I'm despairing at the fact that the guy is doing the pipe wrong. I apparently can see fails in the future.
I'm a soothsayer for fails
, how cool is that?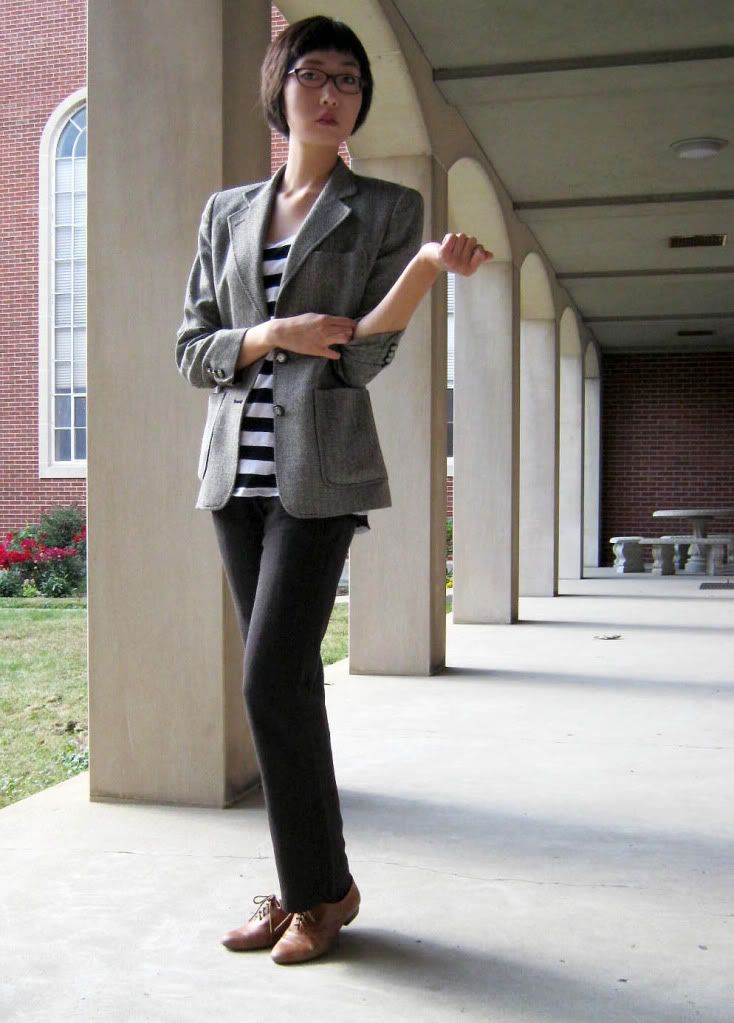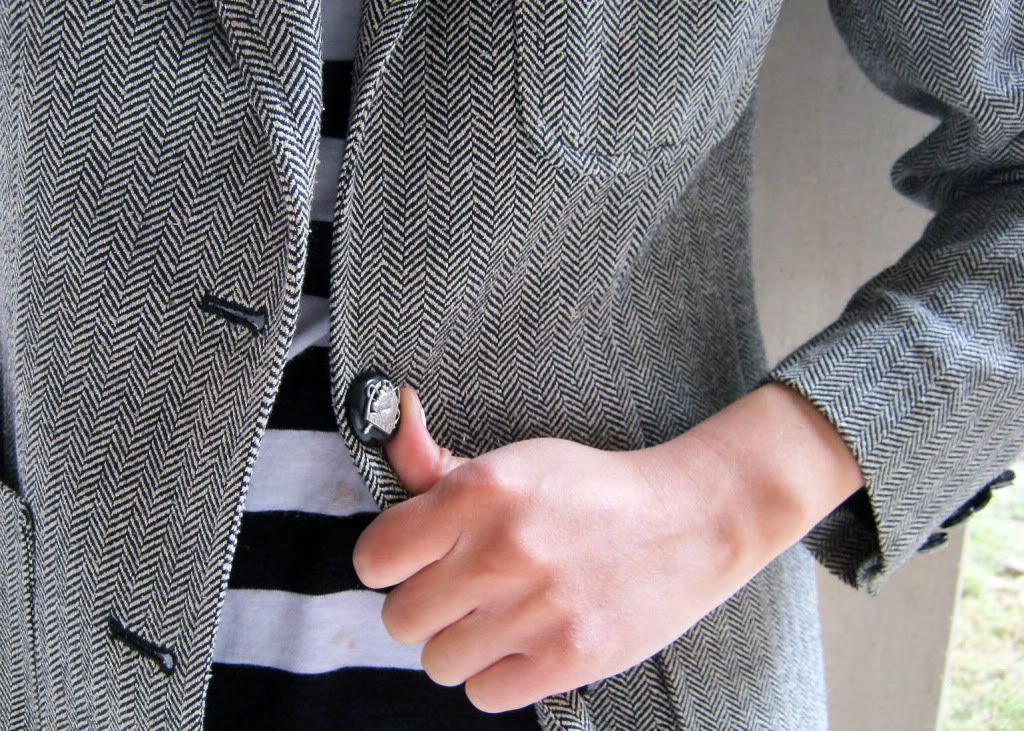 I dig this blazer tons-- I stole it from Mom's closet, making it all the sweeter. Not only was it perfect for this brisk-yet-not-quite-freezing fall weather, it has these fantastic
buttons
. Royal buttons, according to them.
To update everyone on what I was up to, it's very simple. I paid dearly for my procrastination and recently spent an all-nighter working on a design project that involved listening to, drawing and laying out the Beatles. I think I may have accidentally sold my soul to Paul McCartney, I'm not quite sure. I'm still in a zonked-out stupor. Good thing I caught up on my sleep; but I'm still tired? Tell me how that makes sense. Oh, and speaking of the ridiculous...
Graveyard of Stuff I'd Like to Buy Were My Wallet More Accommodated for the Exorbitant Price:
This Delia's shirt
that's currently priced at $25-- what the Ringo?? This shirt joins the ranks of "those boots that run at +$200" and "that one really amazing faux fur vest for $40." This especially stings because a) I rarely buy t-shirts and b) Abbey Road is one of my favorite albums. I sarcastically doff my hat off to you, Delia's.
Why so cruel?