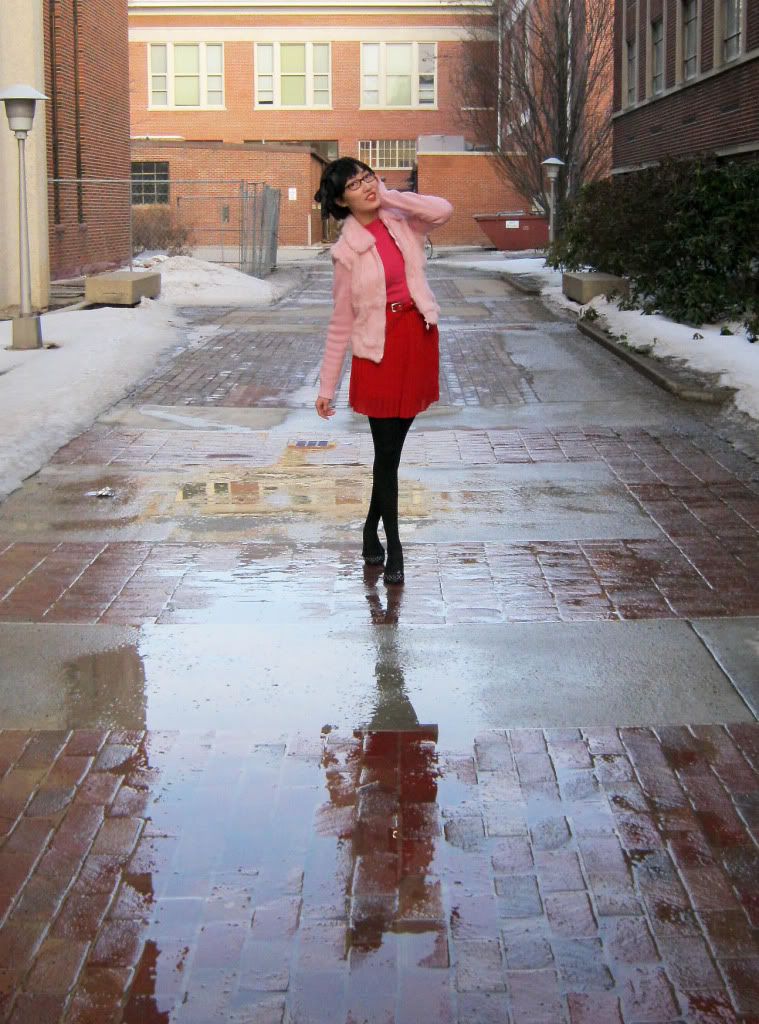 Top- Goodwill'd? :: Furry jacket- gift :: Skirt- Urban Outfitters (Sparkle and Fade) :: Ribbon- magic? :: Belt+Flats- Thailand :: Lipstick- Revlon #435 "Love That Pink"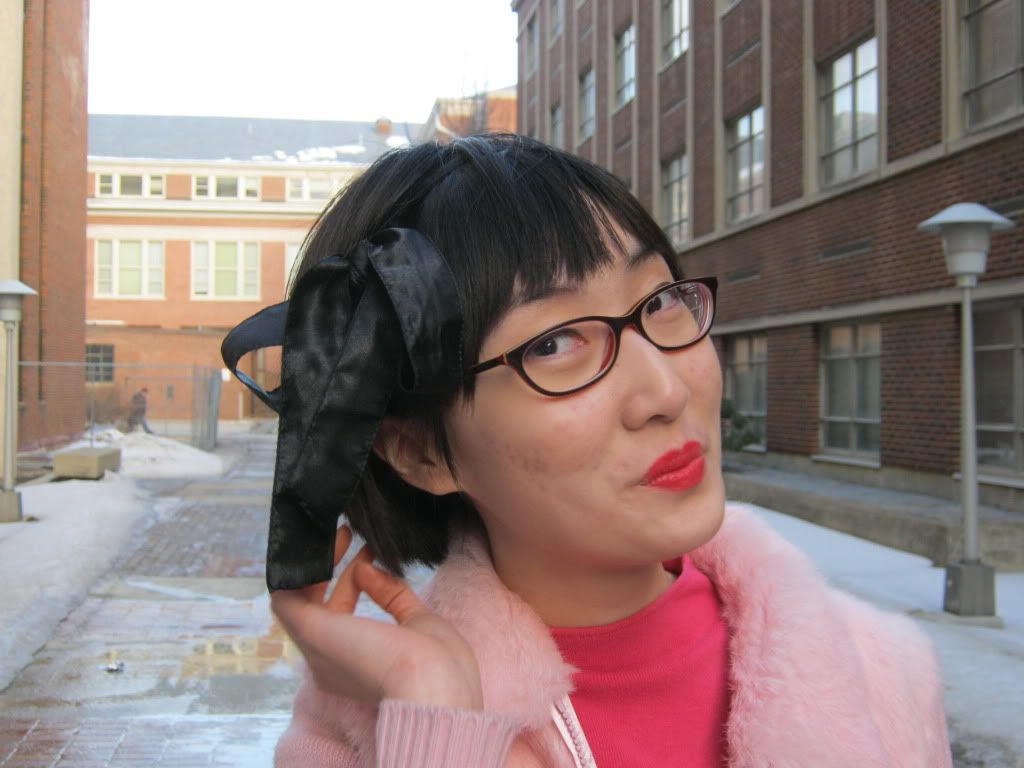 Quote Pink: "Are you trying to be kawaii or something?"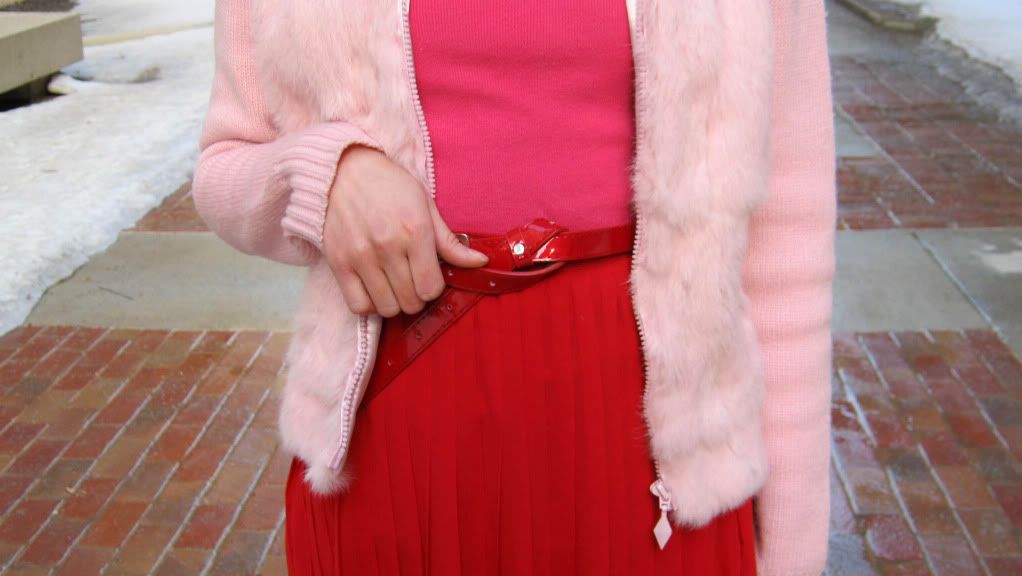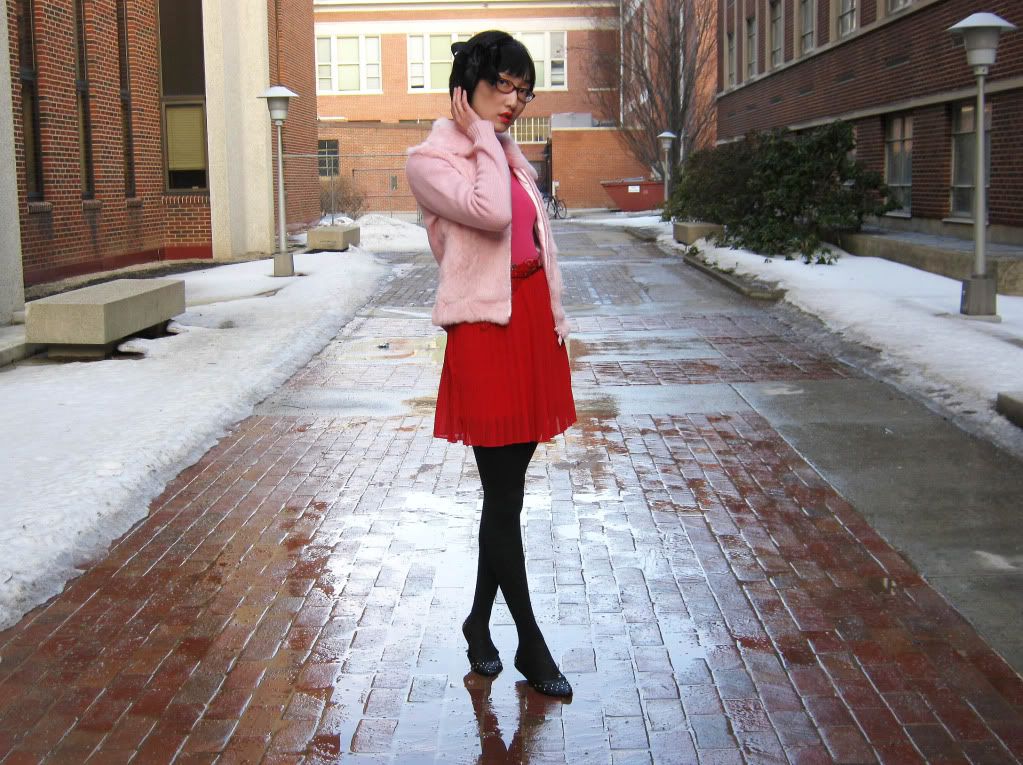 The tag "Pink" is really for the person, but it applies in every sense of the word, today of all days. I think I may have gotten some looks (pshaw!) and then some vurry welcome compliments on my literally themed outfit. I rarely, if ever, wear bows in my hair. But I thought, "what the hey, why not?" Only problem is that same as last year, I'm suffering from self-inflicted severe sleep deprivation thanks to homework. So really, even though I dressed in everything Valentine-y short of white downy feathers and a diaper, I changed right into my PJs once I got home. But they're pink and red, so it counts, right? I'm just an effin' romantic at heart, ain't I.
Aw, I kid. Natural cynicism aside, today wasn't too bad. But then, it's not over... yet. I have the whole night ahead of me to spend fitfully napping and fitfully working/procrastinating/wishing I was napping/wishing I could comment and blog more/tumbling.
Happy Valentine's Day, urrbody!