Today didn't start out so hot for me. Dare I say, I was downright getting curmudgeonly and grumpy because of sleep deprivation, but then the day peaked sometime in the afternoon when the sun decided to be delightful and the lighting in these photos decided to not suck.
I also was wearing this new vest I've acquired and wanted to wear with a vaguely 70s-inspired vibe in mind. Can you tell? Perhaps the beret was a bit much. To be honest, I was only wearing it because of bedhead.
But really, not much to say. I need to buckle down and do work that I don't completely understand (isn't that spectacularly frustrating?) and worry about worrying about the smaller, internal things (my homework, my little life, etc.) and then worrying about not worrying about the bigger things (what's going on in certain parts of the world). Are we as humans too self-internalized and inherently selfish? Or should I just worry about figuring out what the hell "coding" is? Did I just answer my question?
I think I need a shower.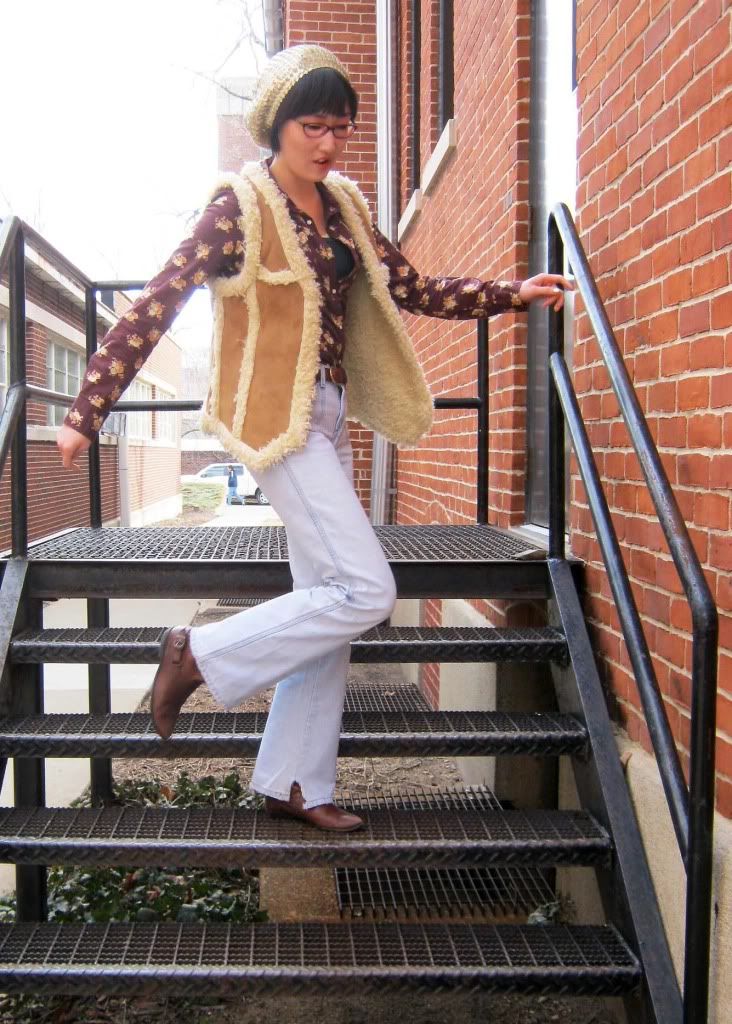 Shirt- American Apparel :: Button-up + Vest- Target :: Jeans- secondhand Express :: Boots- Mom'd :: Beret- Charlotte Russe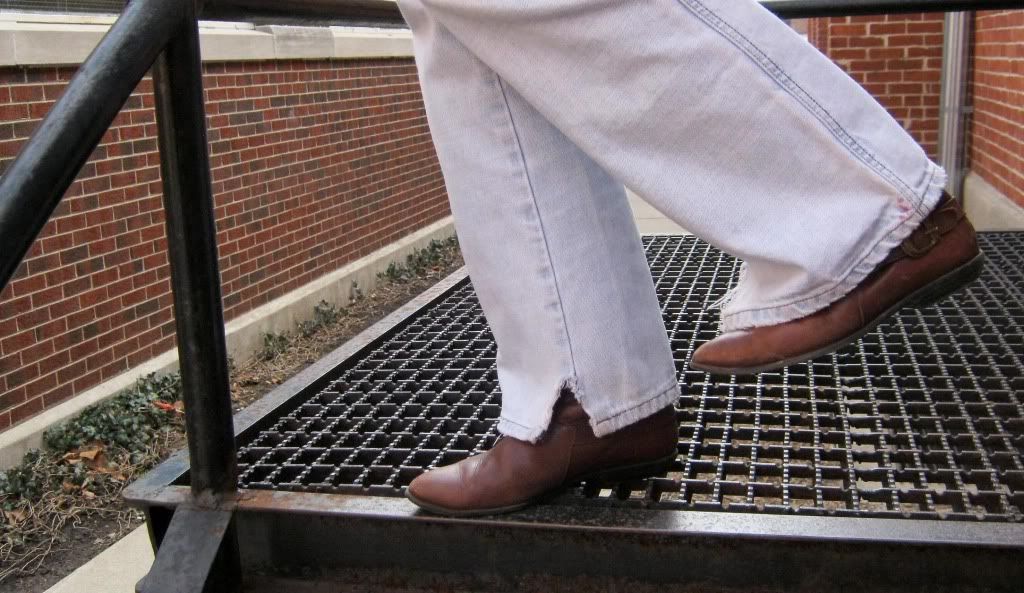 Pink's copying my moves again.