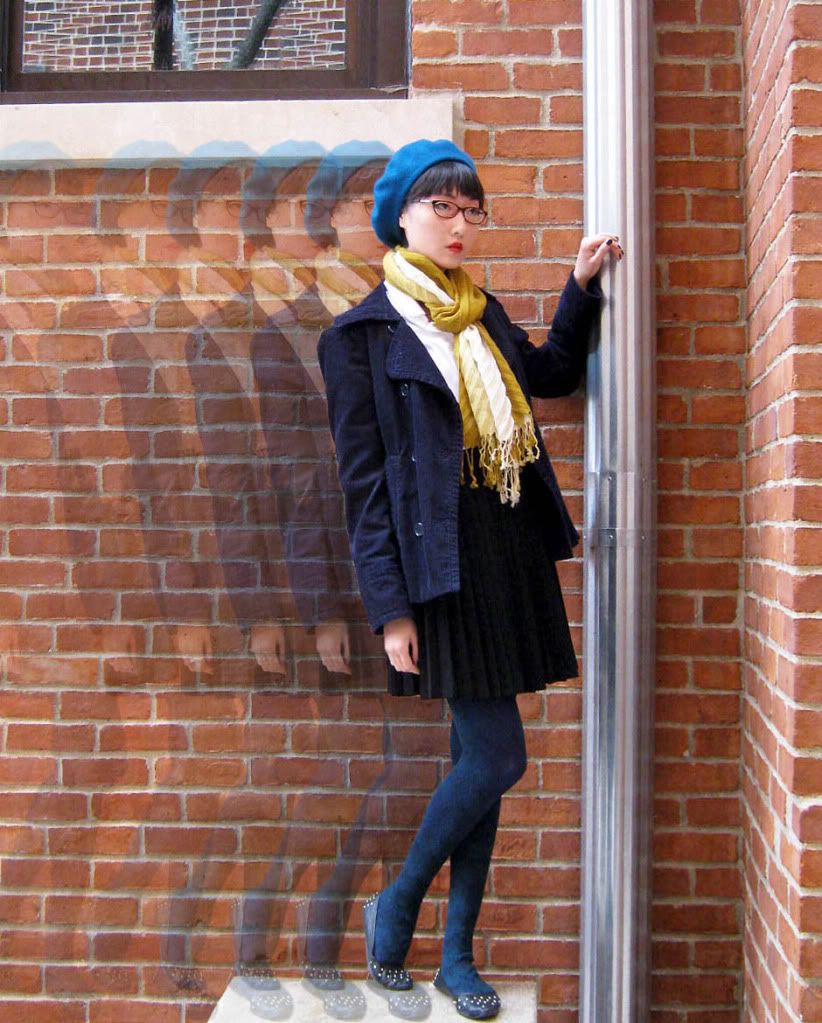 Beret-
local thrift store  ::  Scarf- H&M  ::  Blouse- secondhand  ::  Skirt+Shoes- Thailand  ::  Tights- We Love Colors+Target  ::  Coat- Gap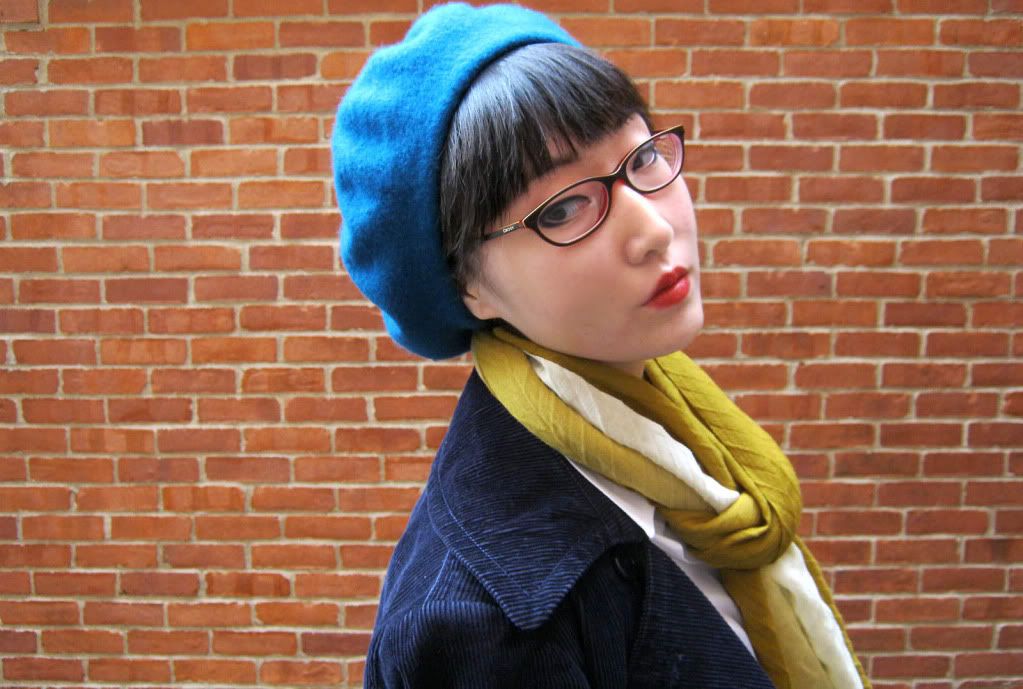 What's Lovely for November 29, 2010: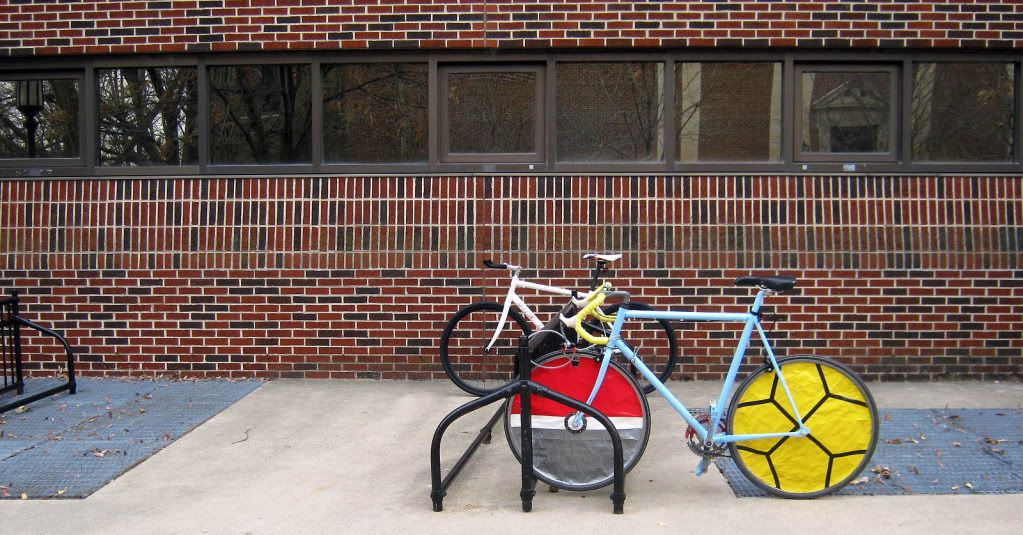 Some sort of "Pimp My Ride: Low Budget Bicycle Edition," where one of the wheels looks vaguely like a Pokeball... 
Ahem. First off, how was your Thanksgiving? Were many thanks and calories had around the table? Did you watch the Macy's Day parade? Were you disillusioned by it all? Did you at least eat well?
What's nice about straight-up outfit posts are that after the song-and-dance of editing and uploading them, I can simply throw them into a post, say a few words that I hope are in coherent English, and be done with it. Unfortunately, a part of me is usually loath to do just this because it lacks personality, though it's also a matter of letting the clothes "speak for themselves." Oh, if they could talk...