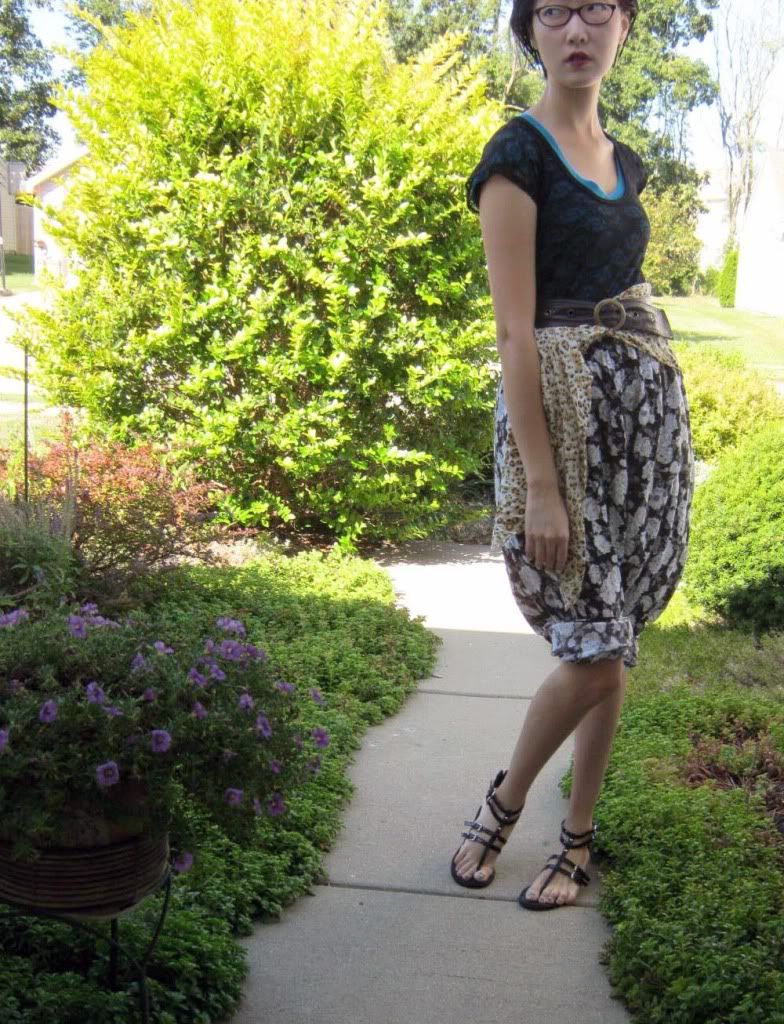 What's Lovely for September 9, 2010:
Wearing pajama pants outside
(and not the kind that has words written so eloquently on the bum)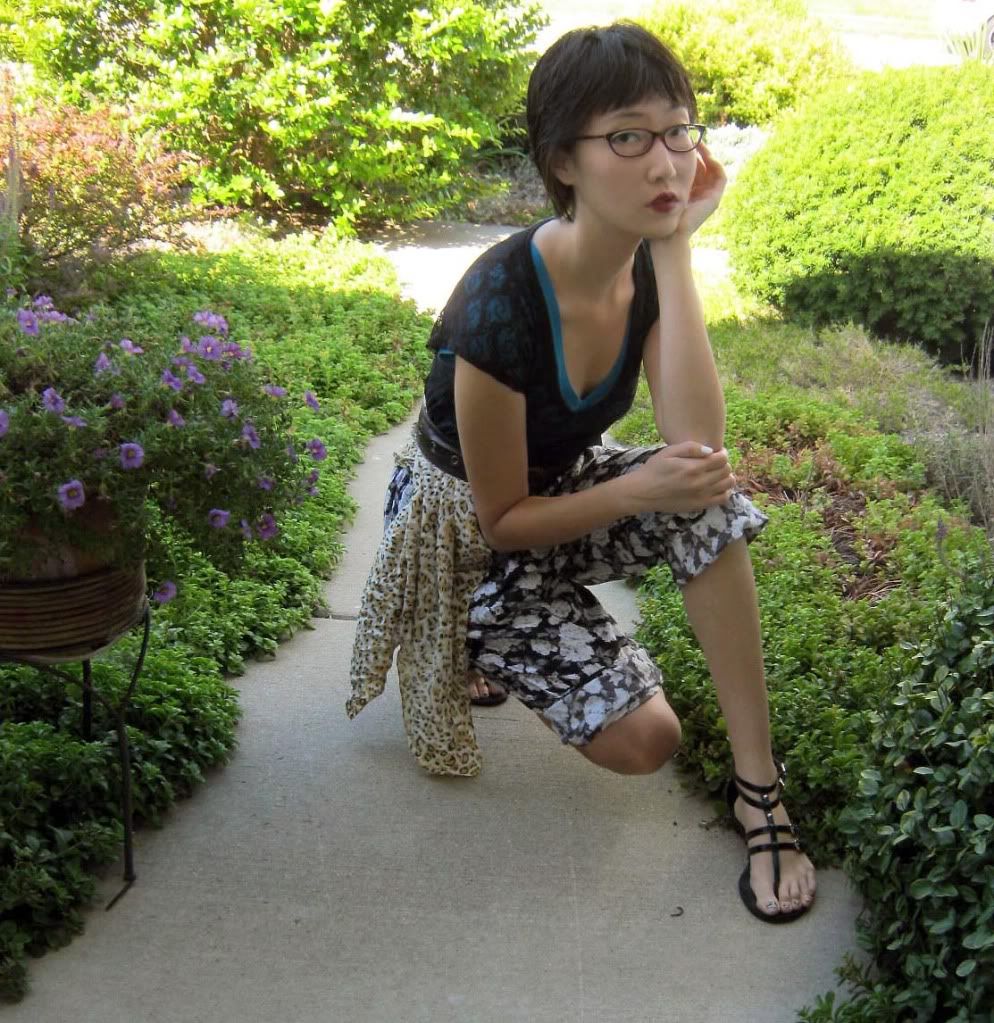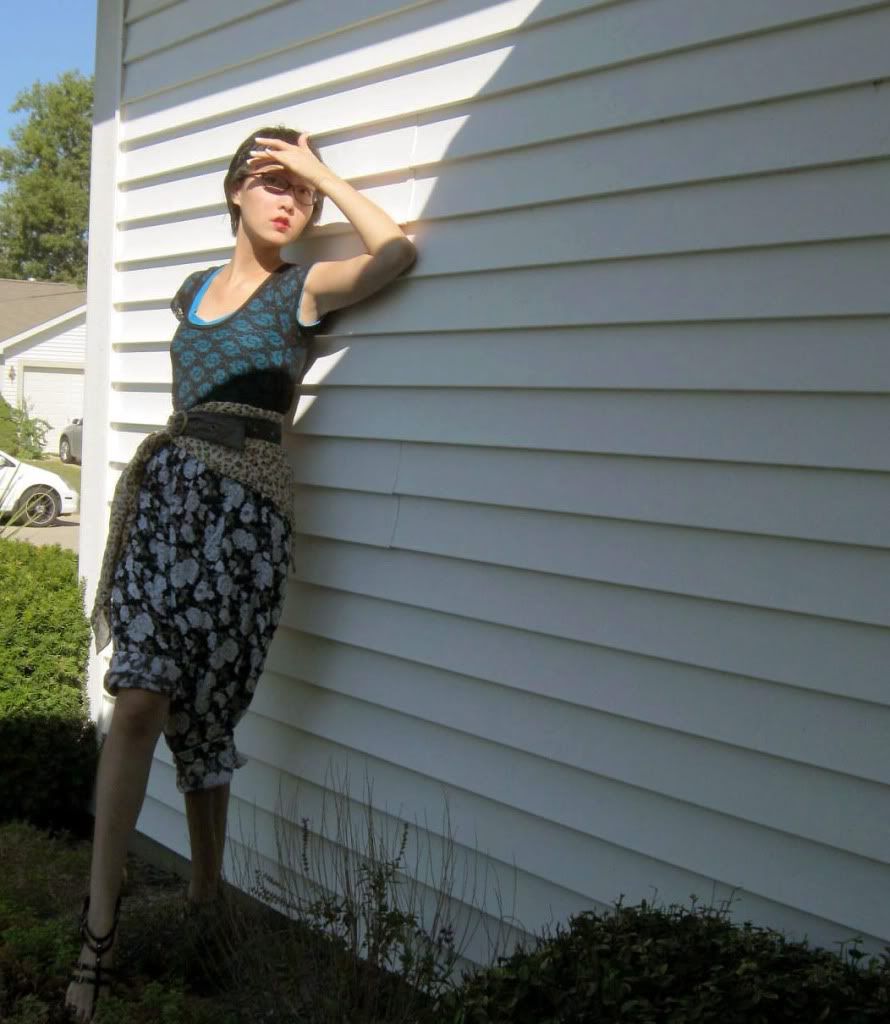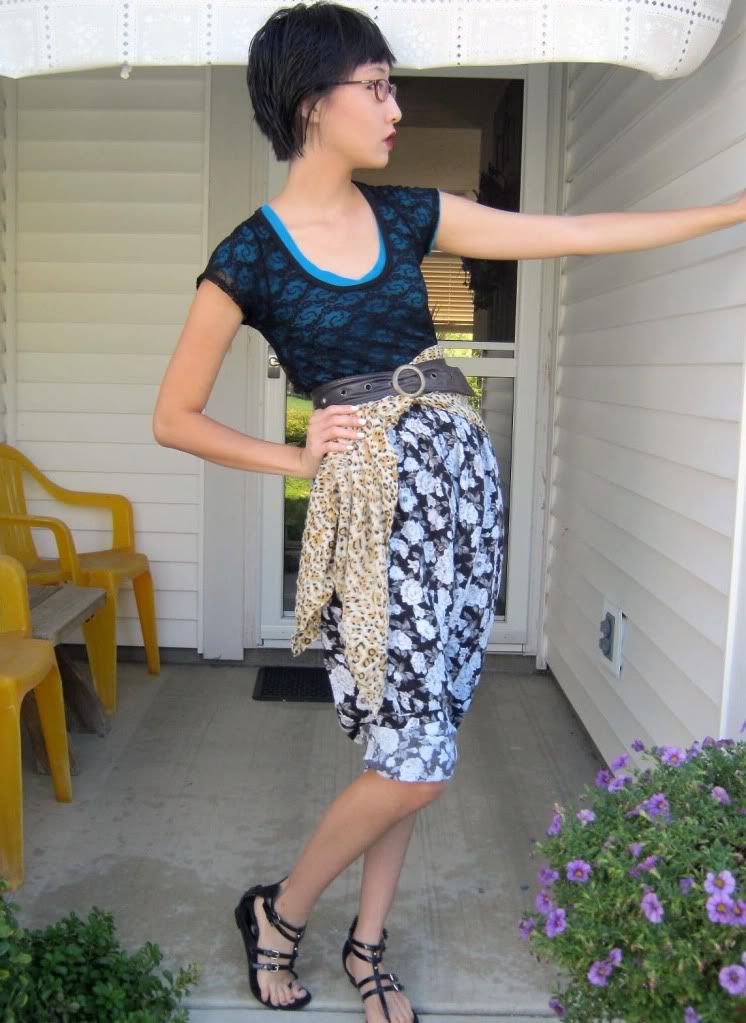 I wanted to sit down and type out words that adequately and rationally describe how grateful I was for those who left nice comments on my last post when I was feeling fashionably faint. I wanted to do all this, but I always find myself more than slightly wonky-out-of-it at this time of night after a long day. So instead, I say:
BUHGUH THANK YOU GUYS BUH.
There. That sounded perfectly coherent and not apt to scare away innocent bystanders in my head. Right?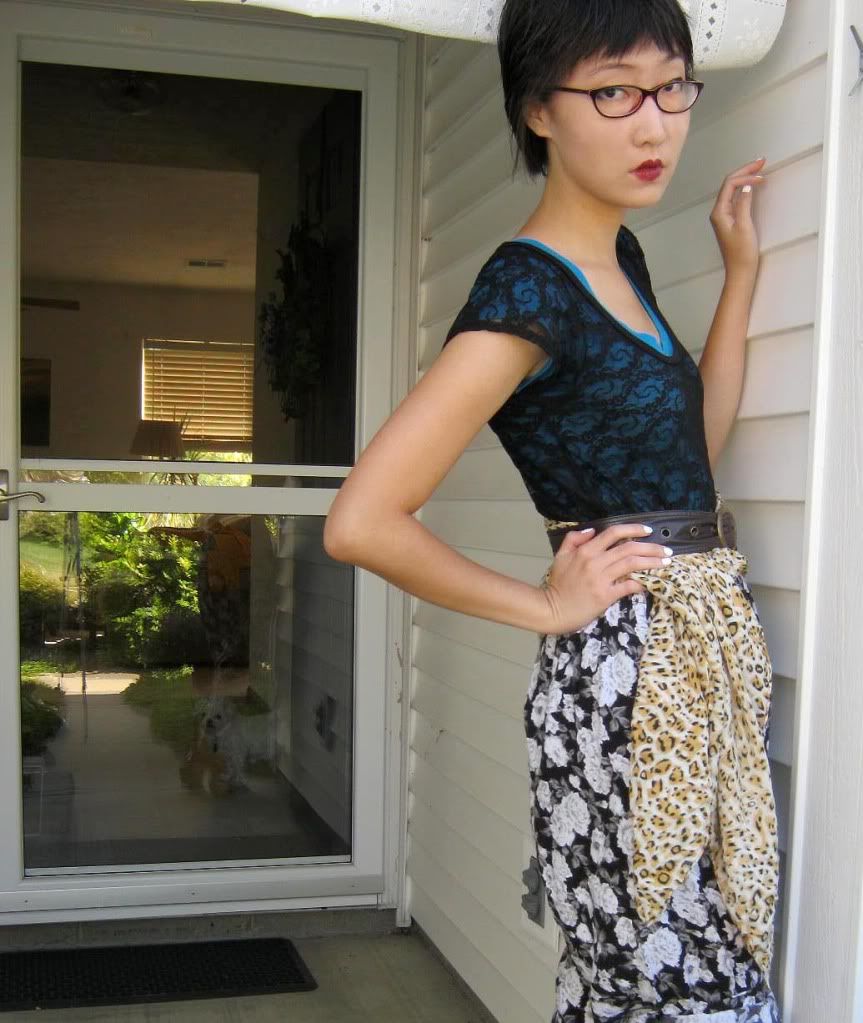 Try to find my dog creepin' in on me in this picture. It's quite amusing, if it didn't terrify me a little bit.
Shirt- Old Navy :: Lace top- from Thailand :: Scarf- Urban Outfitters :: Pants- stolen from Mom :: Sandals- TJMaxx
Some fun facts concerning today's outfit that I found fun that maybe you won't find fun but I'll call them fun anyway:
- how completely different from yesterday's outfit this is
- how happy mixing prints makes me
- how I actually snatched enough spare time in the morning to take these photos, hence the inappropriately wet hair
- how I sorta like how my hair looks wet (it's a nice feeling, you know? no blow dryer needed)
- how I'm actually wearing pajama pants that's "
really like underwear that's only worn around the home
" according to my mom, who I stole the pants from
- so really I'm wearing bloomers out in public, in a way
- to any blog readers who happen to be in France, can you in fact, see my underpants?