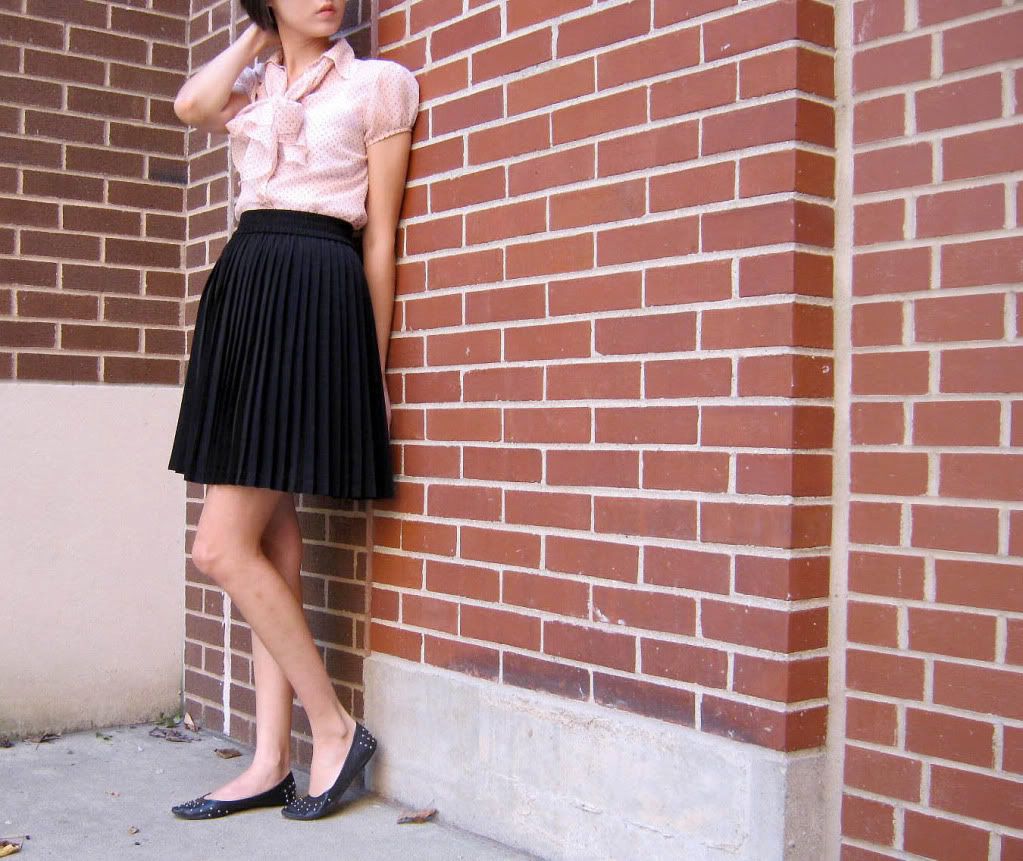 What's Lovely for September 8, 2010:
Boys in blazers
(amirite? what about you, what's your personal weakness?)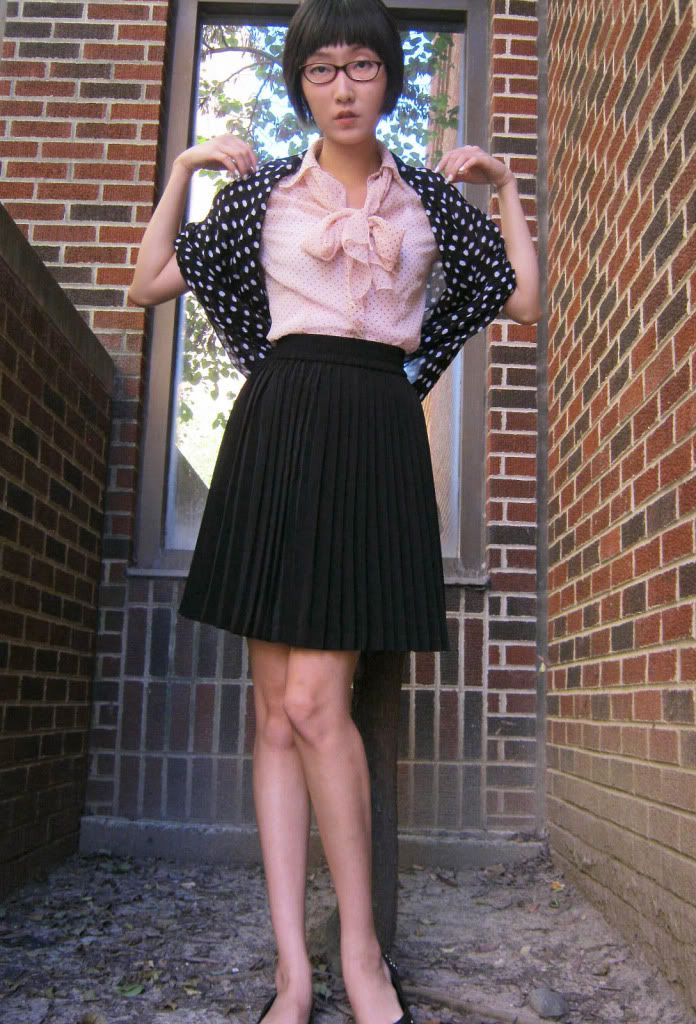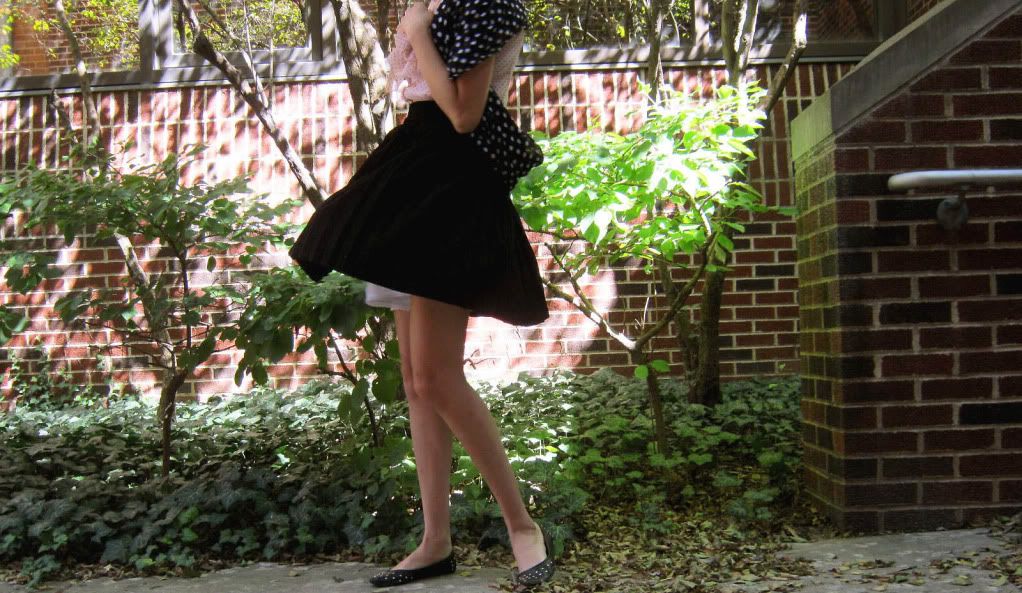 Yipe, me bloomers are showin', pardon me.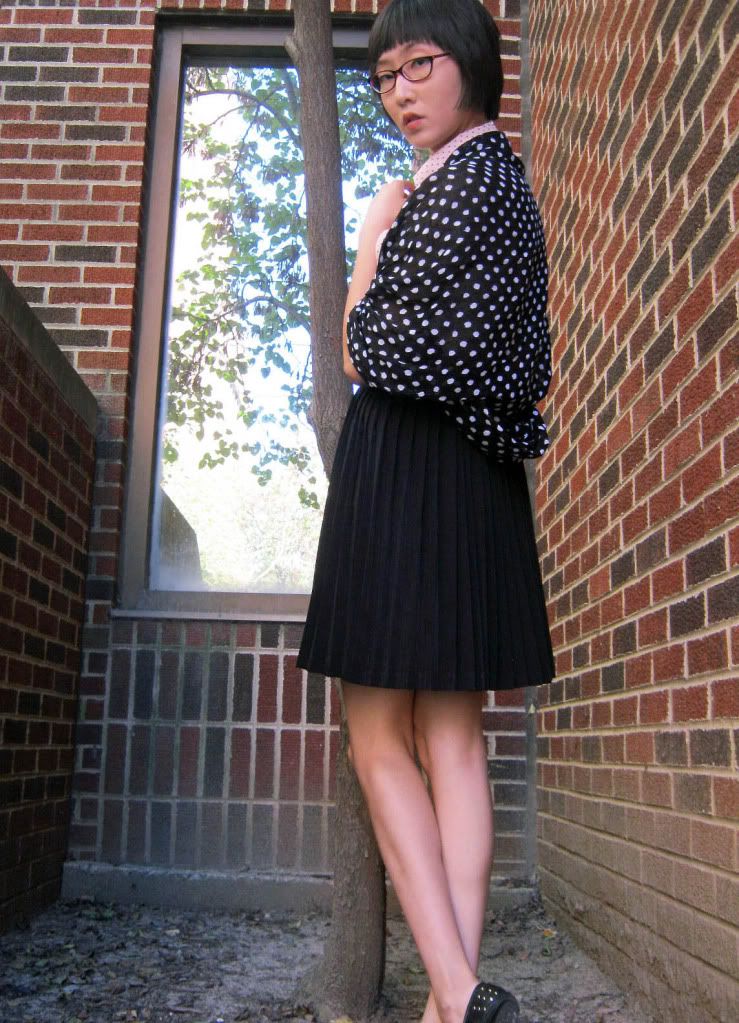 Yipe, me dead face is showin', excuse me, everyone.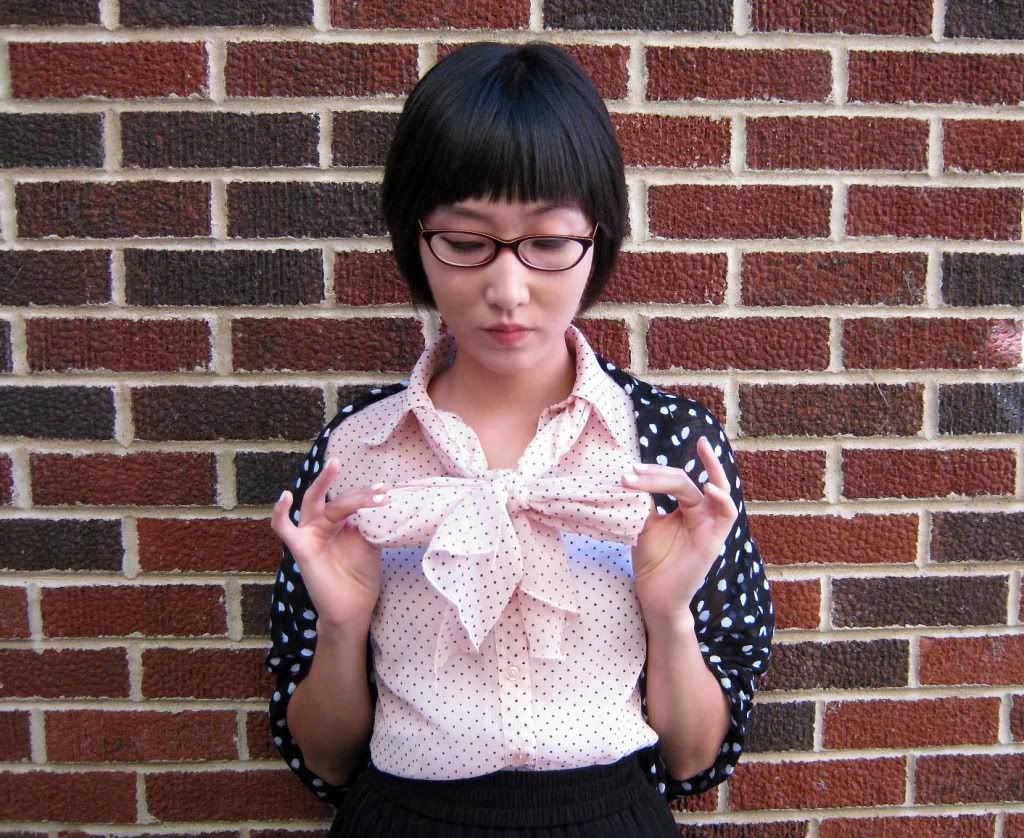 Two things made obvious from these photos: I need to work on my photo-face and knees are always really weird-looking.
Blouse- thrifted H&M from NY :: Scarf- Express :: Skirt & Flats- from Thailand
To start off, I need to say that I feel a little
off-kilter
. Not necessarily that I'm in a bad place or anything-- on the contrary, today was a tiring yet enjoyable day. But at the same time, there seems to be things either missing or inadequately fulfilled that are scattered around my brain and schedule... like the fact that I've had this nagging feeling that I haven't dressed in a way that's been "fashionably satisfying" to me in awhile. Have you ever gotten that feeling? where whatever you put on just isn't clinching
it
for you? It's slightly intimidating (that's probably all in my mind), especially when I'm up against all these creative outfits in the blogosphere. But the benefit of having a blog is that I get to see everyone's else fashion that both intimidate and inspire me. I'd like to think that this is clearly a sign that I need to go clothes shopping, but my wallet is already silently sobbing in protest. And a weeping wallet is a very creepy thing, I'd rather avoid it (it's currently stuffed in my backpack).
Other than that, I'm behind on well.... blogging itself. Not only have I been sartorially uninspired, but weekdays have been zapping the energy out of me, much like Superman with his Kryptonite. Only Superman didn't have to worry about upkeeping a fashion blog-- and frankly, I'm glad he didn't. He had, what, only one outfit with a huge honkin' S on it? I'm all for being economical, but
come on
, Superman.*
I also desire a haircut. I was looking back at my calendar and couldn't believe that it really had been a month ago since it was cut-- this was before I went to New York. I felt like this was all a few days ago! Oh, how elderly I must seem. Especially in my outfit today-- I felt a little bit grannyish in it today, but I think it was mainly the shawl. General consensus?
*Clearly, take a leaf from Lois Lane's notebook, though she has that annoying habit of being in dire peril.