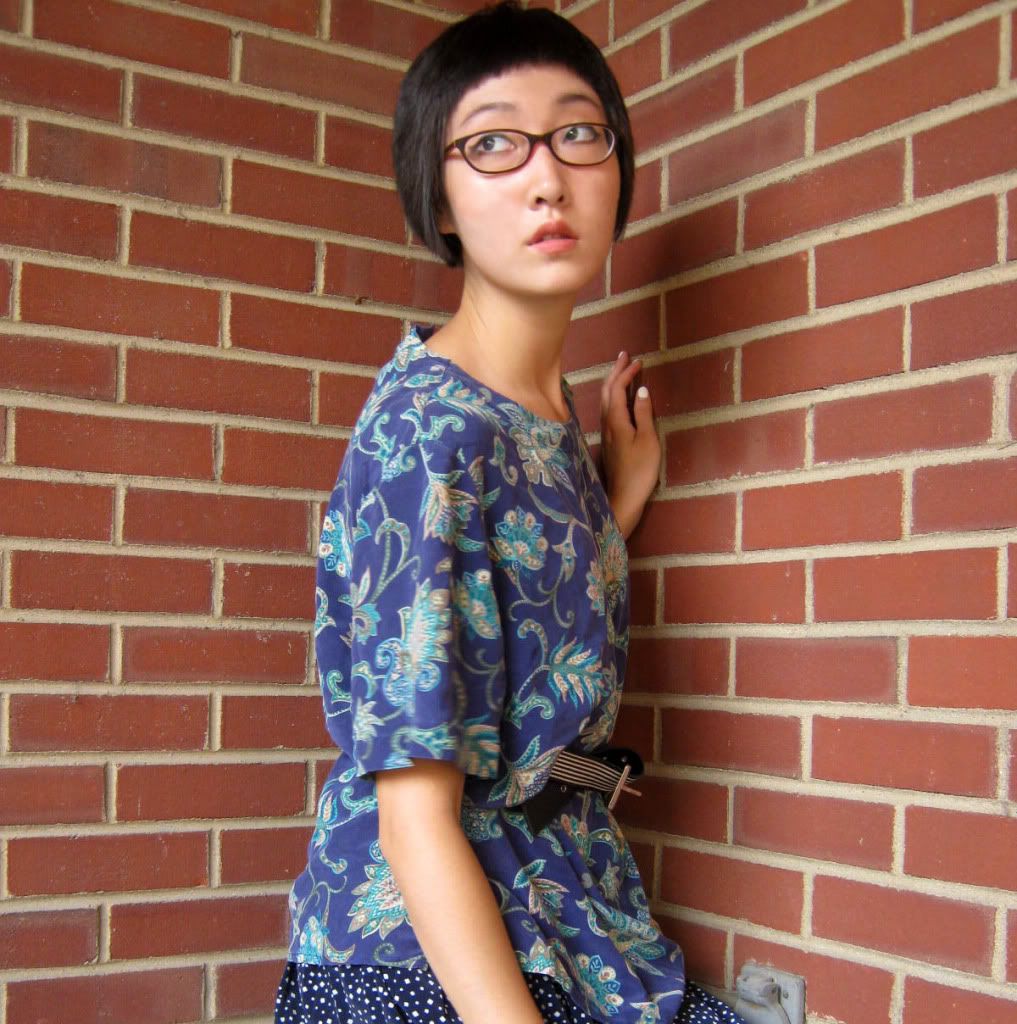 You know how this is used to be a daily style blog (along with some other random bits and bobs on occasion?) According to the tradition of "here's what I wore today," these photos are truly LIES-- these were taken sometime last week when the weather was unusually warmer, my nails were white (they're black now) and my schedule was less crazybusyandfilledwithBeatlesillustrations. Somehow, they never found their way to the internet 'till now-- which actually works out well for my sporadic blogging.
Don't you hate it when your schedule becomes clogged up? Especially with the Beatles illustrations. I'm sure that happens to everyone
all the time
.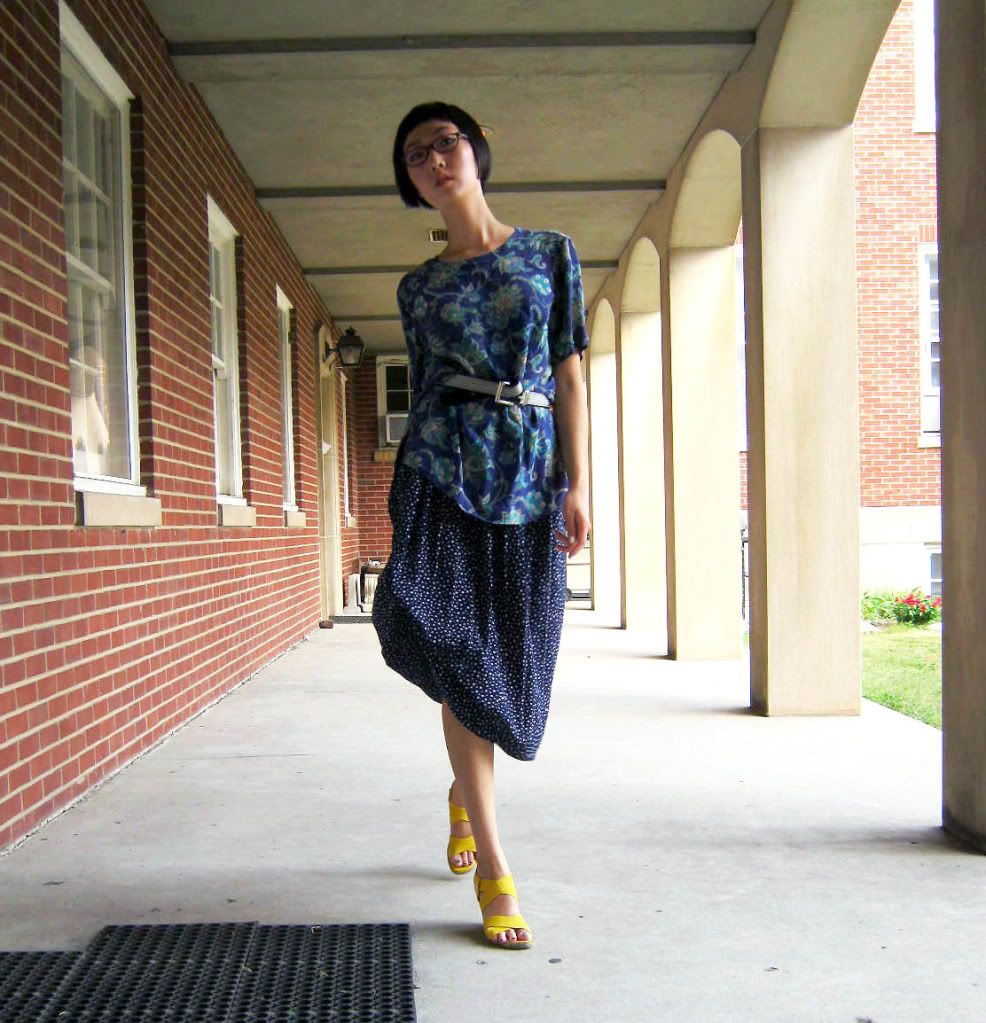 In other mundane news, I found a new photo spot! This is exciting for someone who's been posing in front of brick walls. Now it's brick walls and PILLARS. Variety, people, variety.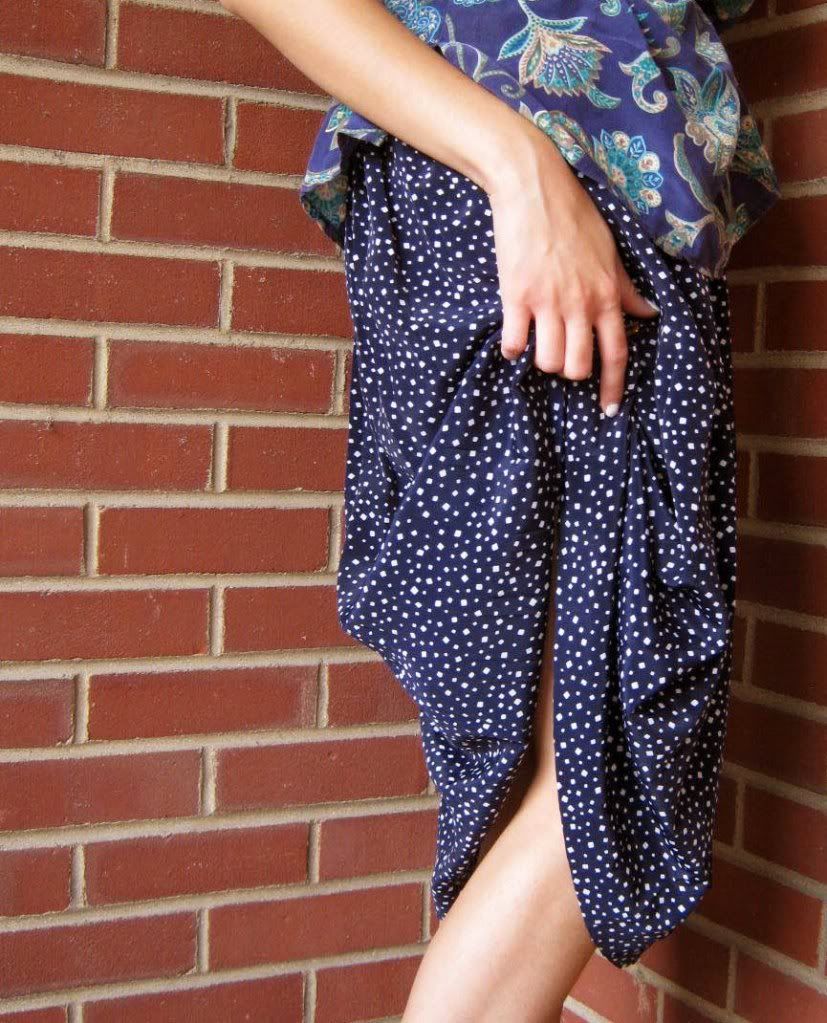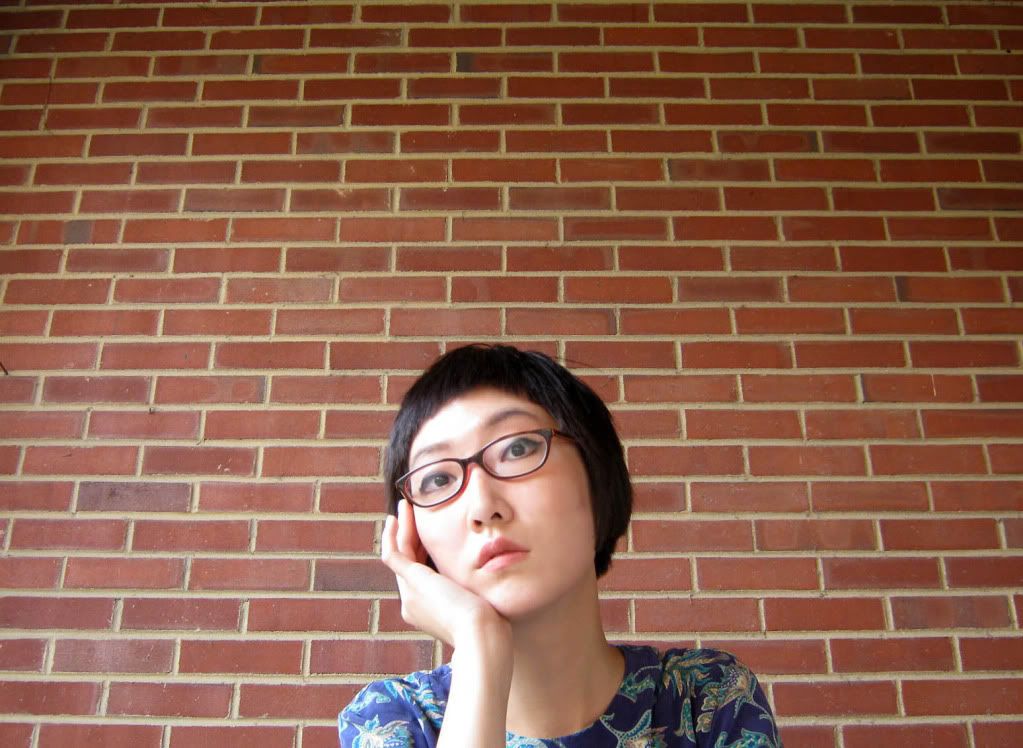 I was inspired by the Glamourai's
'hostess in Marrakesh'
look-- only I didn't have exclusive access to Forever21's closet and I honestly don't even wear that much jewelry. The result: the poor fashionista's Glamourai look.
Top&Skirt
- stolen from Mom ::
Belt
- Goodwill ::
Wedges
- Bandolino via TJMaxx
So here's to the last days of summer clinging desperately onto the coattails of autumn like a needy Cockney flower girl would to a distinguished linguist. Here's to the last time I hear cicadas buzzing and sawing in the late afternoon as the hot sun burns my legs. Here's to my last bit of sanity, my mind filled with strawberry fields for really effin' forever.
And hello to autumn. I know I've finally, finally,
finally
come to terms in accepting its arrival when I'm avidly looking at tights and coats with voracious vigor. I also know it's fall when I'm abusing alliteration.
In the meantime, I'm wondering if I should have a FAQ/"Ask me (almost) anything!" for timely and curious purposes. I think it'll be a strong possibility, provided if any of you are remotely interested in asking me any questions. I can be quite boring, so I try to make myself exciting by making up wild tales and taking pictures of food.
Speaking of the latter...
& What's Lovely for September 29, 2010: two words-- hamburger cupcake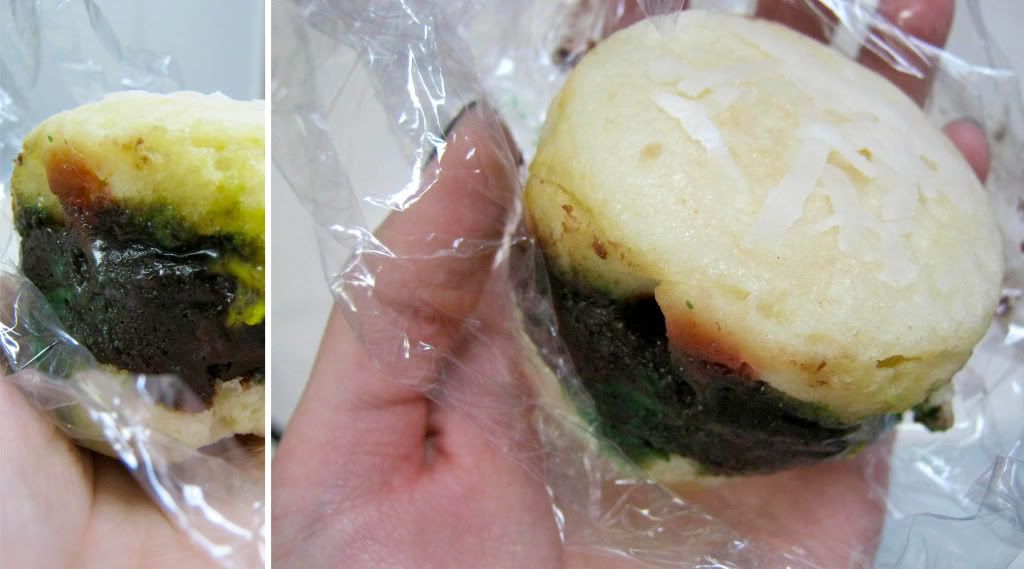 It's real, it's really REAL. I swear it wasn't as gross as the pictures make it look. It's actually just a cupcake formed in the disguise of a burger, though it looked disturbingly like real meat when I bit into it... I like how the coconut flakes were "sesame seeds."