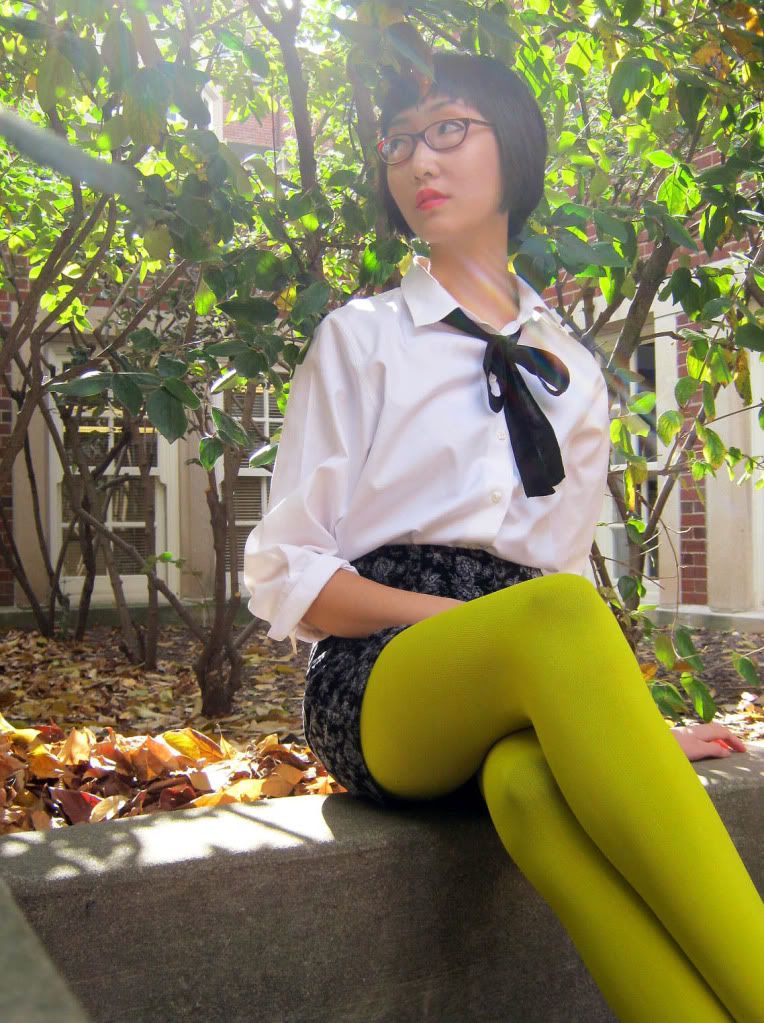 What's Lovely for Nov. 4, 2010: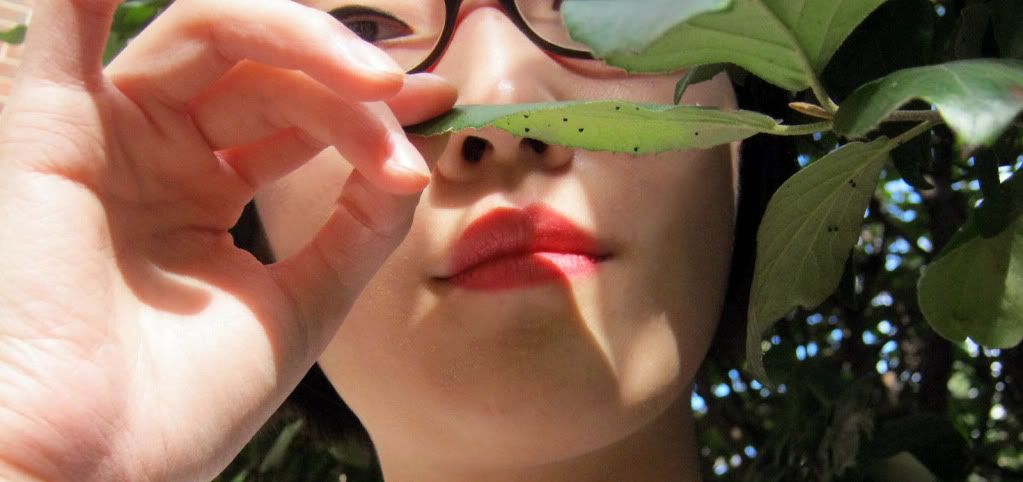 Trying out this new, almost obnoxiously bright coral pink, lipstick. This outfit was something I like to do-- black and white with pop(s) of color. Speaking of pop, I want pop tarts. I know they're terrible for you, but you know what? I'm cravin' me some artificially-flavored sugar, dammit.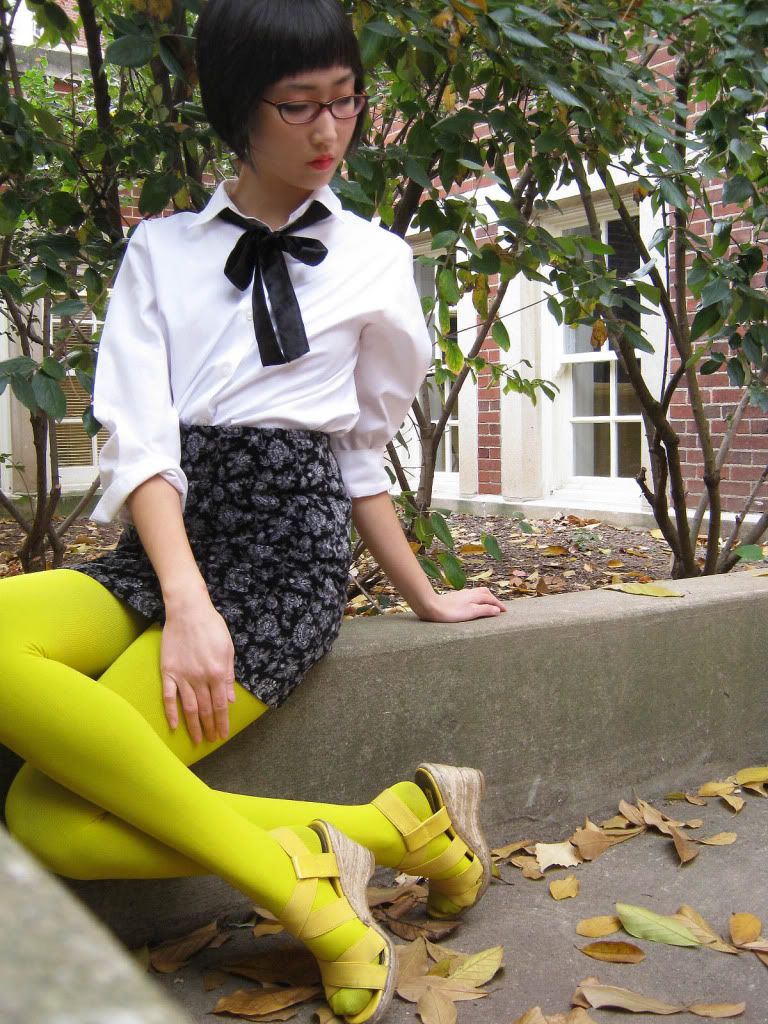 Blouse-
Mom'd :: Bow- magic? :: Skirt- secondhand :: Tights- We Love Colors :: Wedges- Bandolino via TJMaxx :: Lipstick- Love That Pink by Revlon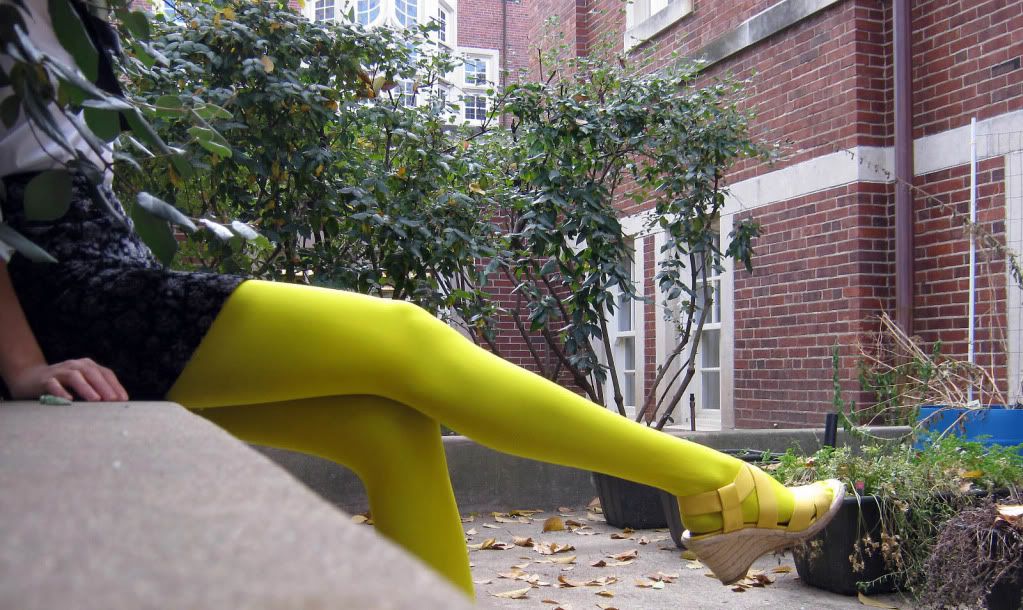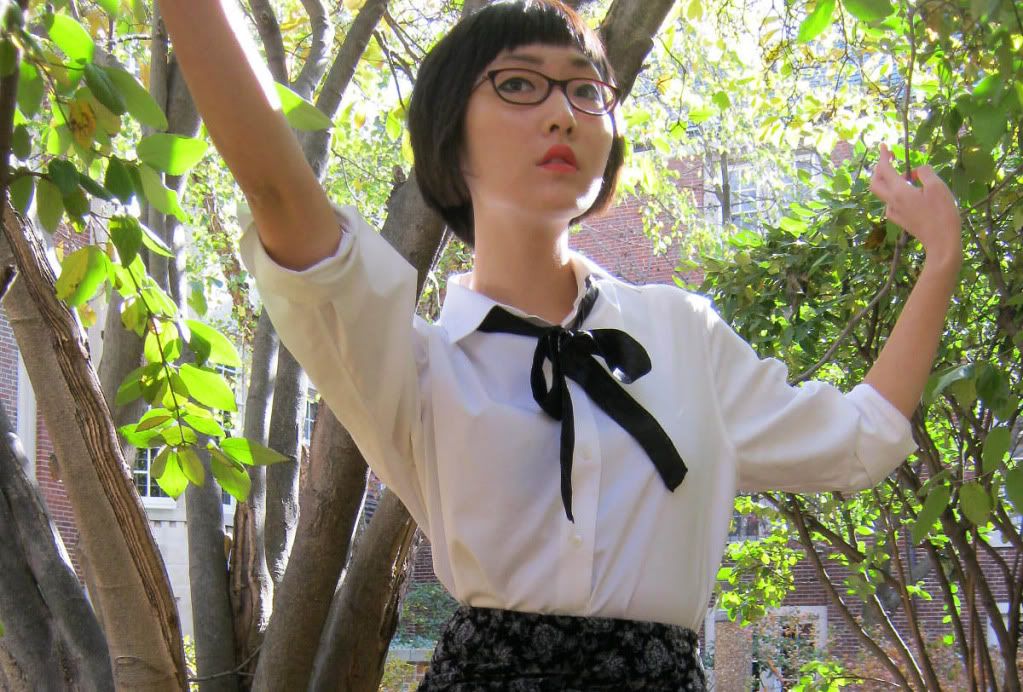 List of Clever Things That Come to Mind When I Try to Write This Post:
- Look at the bow I made, durr hurr, so pretty
- I wore yellow tights with yellow sandals, how clever am I, see what I did there
- Why's my face so weird? Have I forgotten how to pose properly?
- Trees so pretty
- Herp derp buh buh buh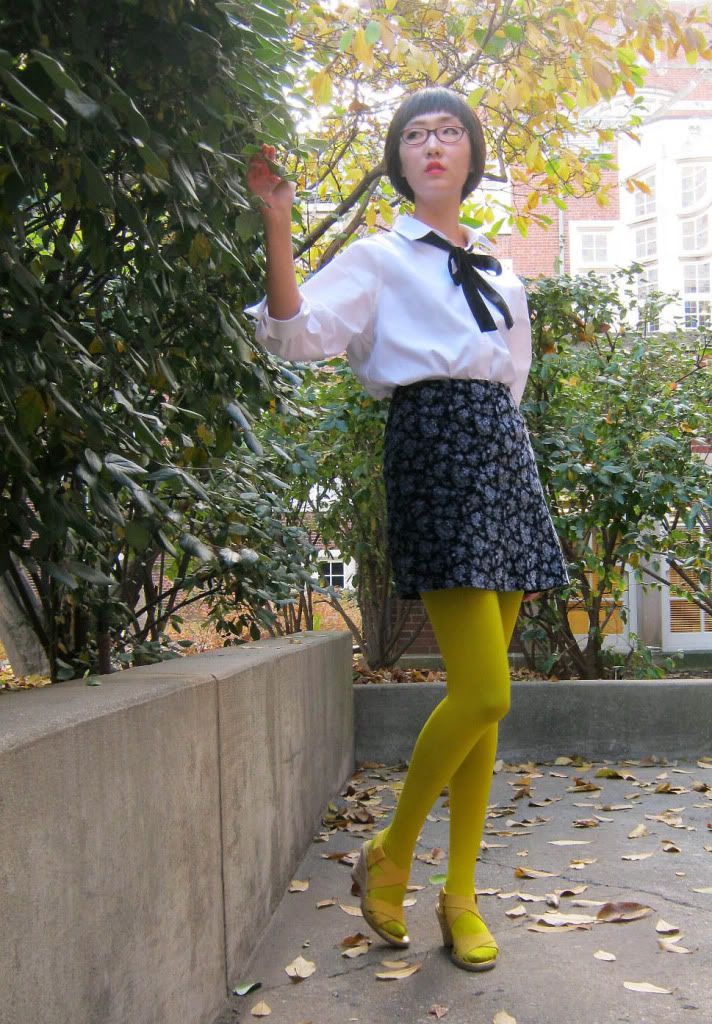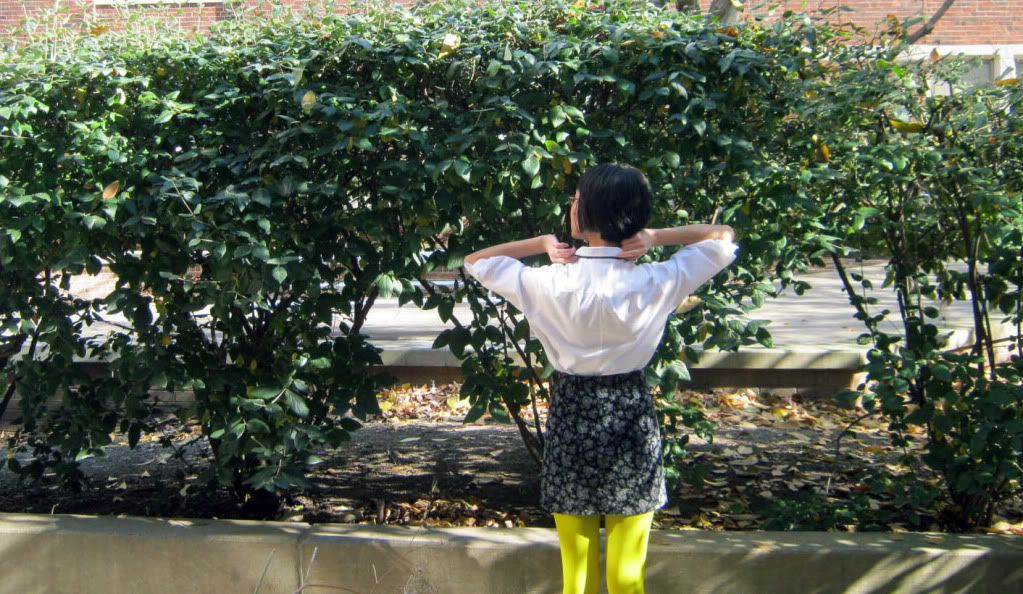 Not very clever at all, is it? Sadly, no. So I'm going to sign off with a random funny.
Why did I decide to wear dramatically yellow tights today?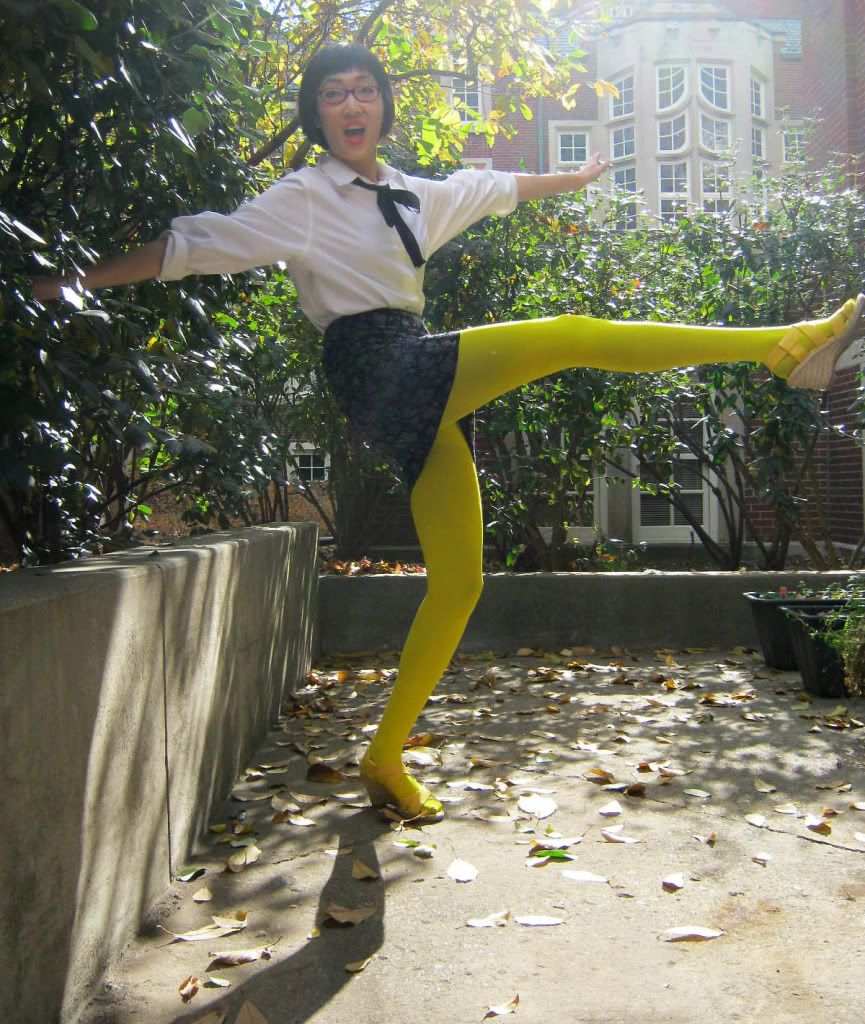 For kicks and giggles, of course!
OK, I'll leave quietly now that I've said the worst joke ever. Please don't hurt me.