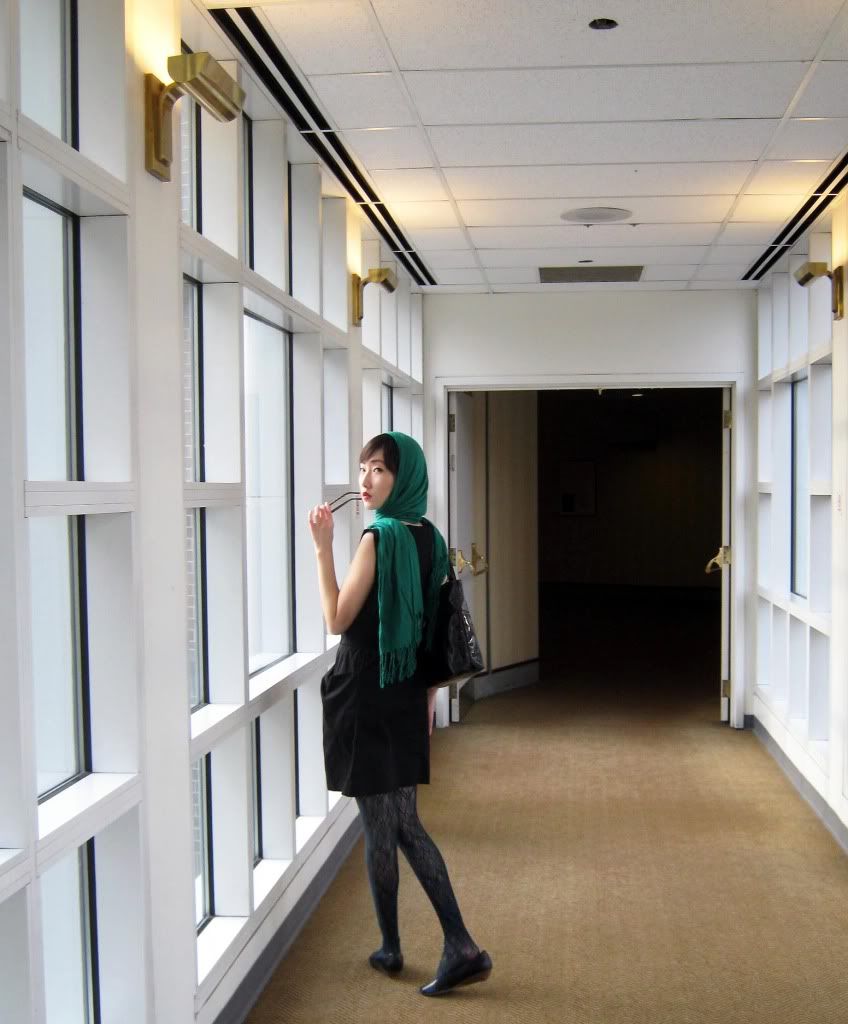 This may be a day late, but I figured I should put it up to preserve the luck o' the Korean. What, you never heard of it?
It's that thing where you eat kimchi every day for the rest of your life and never get sick.
It's that thing where you ride on a swing while standing up and wearing a wide-brimmed hat made out of horsehair so you can ensure your invincibility.
It's that thing where you take a tiny, irate Korean leprechaun and carry him around in your pocket until some gold falls on your head.
It could be none or all of these things. Either way, I invented my own luck, with a little help from the Irish. I always like dressing for the occasion, so green was in order. I also didn't want to get pinched by a slovenly stranger, because that's unsavory.
My St. Patrick's Day last year was when I opted for an alternative choice that delineated away from the standard fish 'n' chips + booze fare with Lizzie. Vegan food and taking pictures downtown. Ah, how lovingly quaint.
This year, my mom and I ventured to Indy where we looked at high quality department store items with the prices to match. Have you ever done that thing where you walk into a very high class store, such as Chanel or Burberry, and try to "act like you belong" and pass by clothing you can only dream of purchasing and casually peek at the price tags, casually put them down and then casually walk away with a bemused air of "yeah, I can totally buy that now if I wanted to, but I don't feel like it."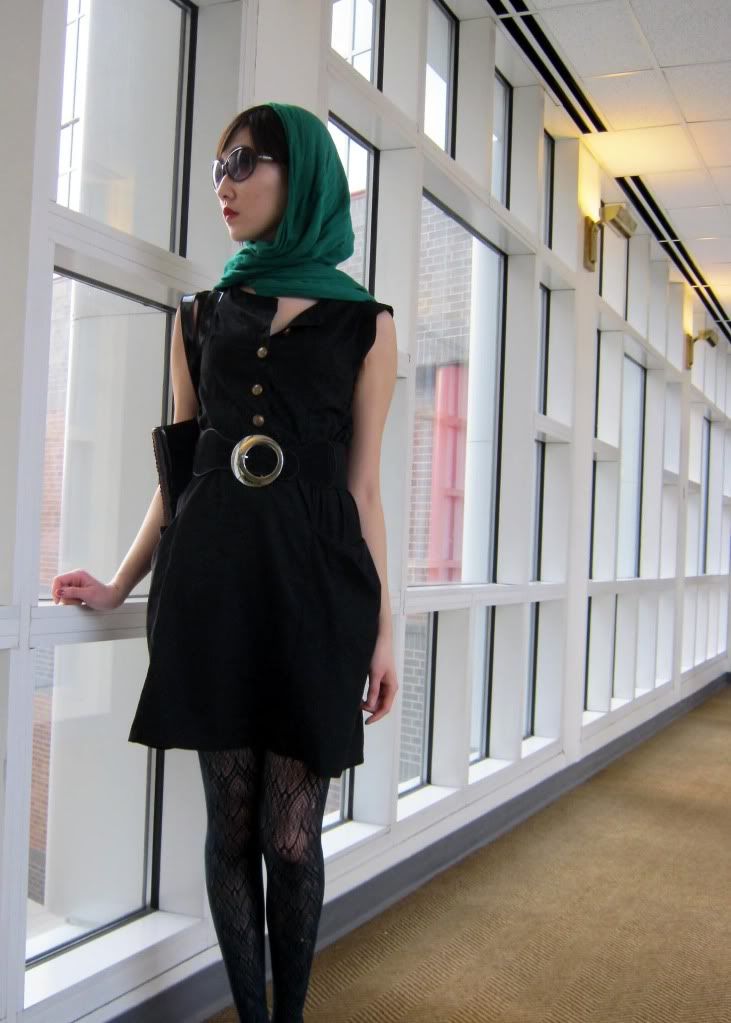 Is this a good enough disguise to shake the department store heads off my tail?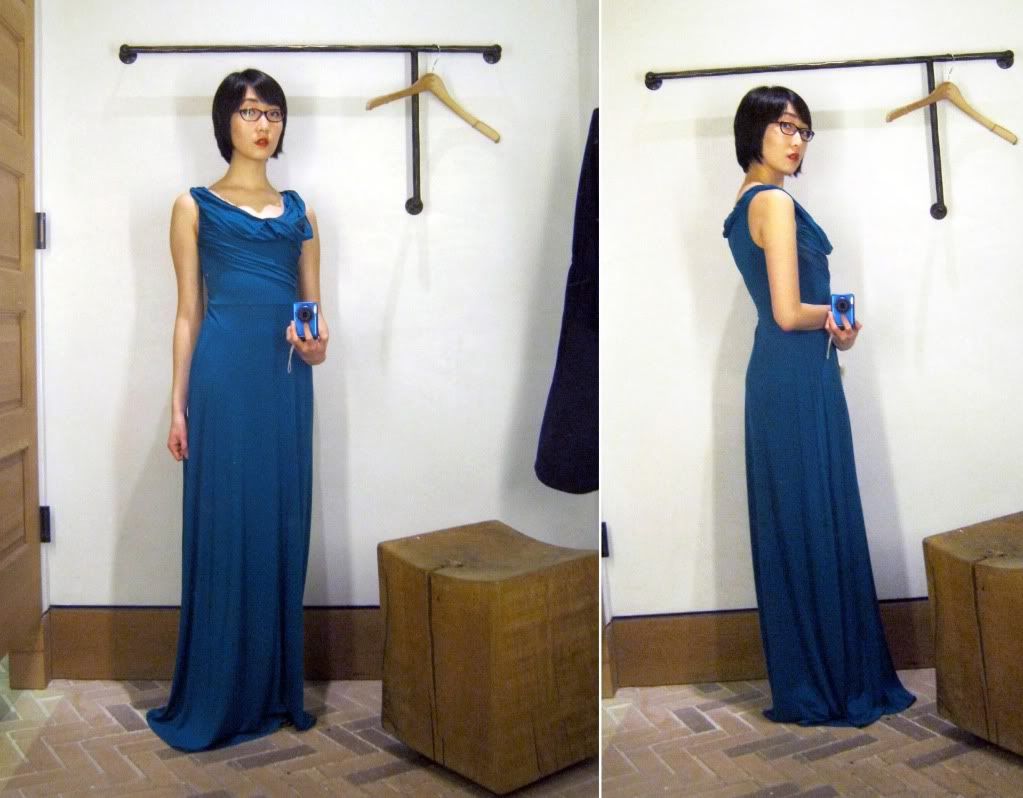 I even dared to try on some lovely Anthropologie threads ("on sale" is still $80? really?), as seen above. The lady who worked there asked for my first name as she helped me into the dressing room. I think they're onto me.
Comfortably gastronomical amounts of Cheesecake Factory +
Pi
ñ
a Colada for lunch and then
KFC + Guinness = un/comfortably satiated stomach. I might not have bought anything that day, but my stomach and wallet thanked me. My liver, on the other hand...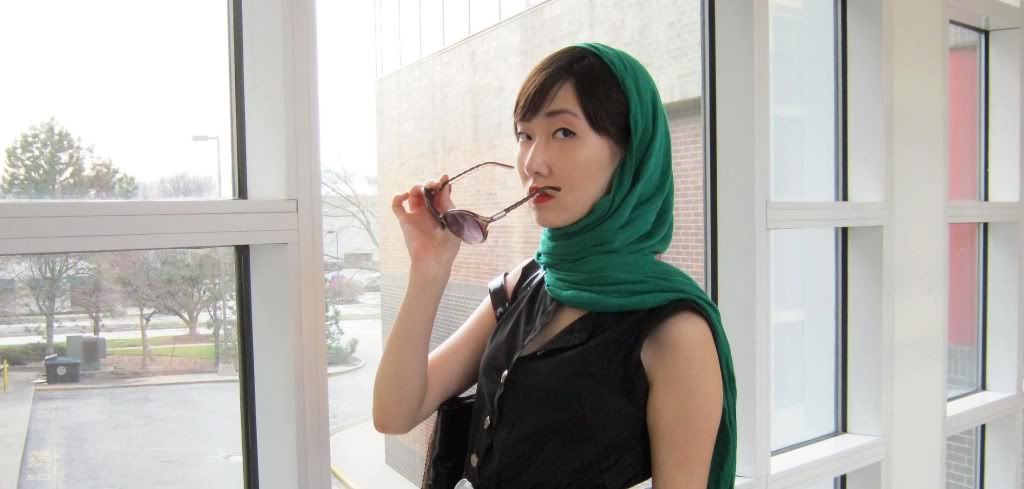 One of the rare times you'll ever see me without glasses. I am blind as a bat, and am worse off for it because I can't use echolocation. I tried screaming at objects, but I'd still run into them
.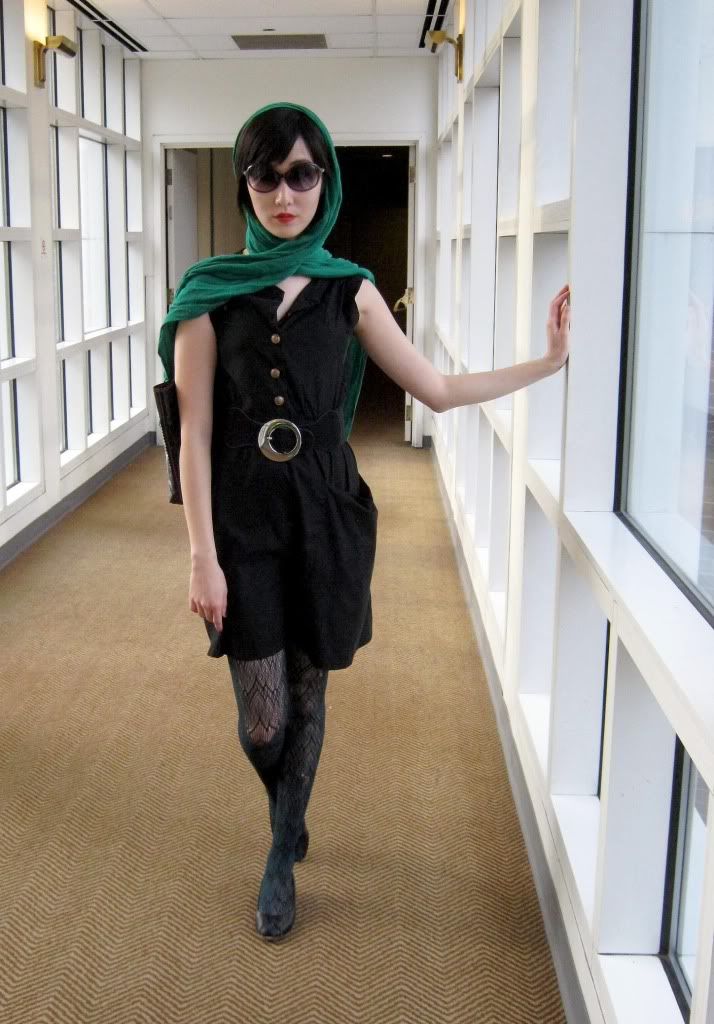 Dress+Belt-
Thailand ::
Scarf-
gift (from Egypt?) ::
Sunglasses-
stolen ::
Tights-
Target ::
Shoes-
Old Navy ::
Purse-
shiny
My best impression of a celebrity being stalked by the paparazzi. Did I pull it off?