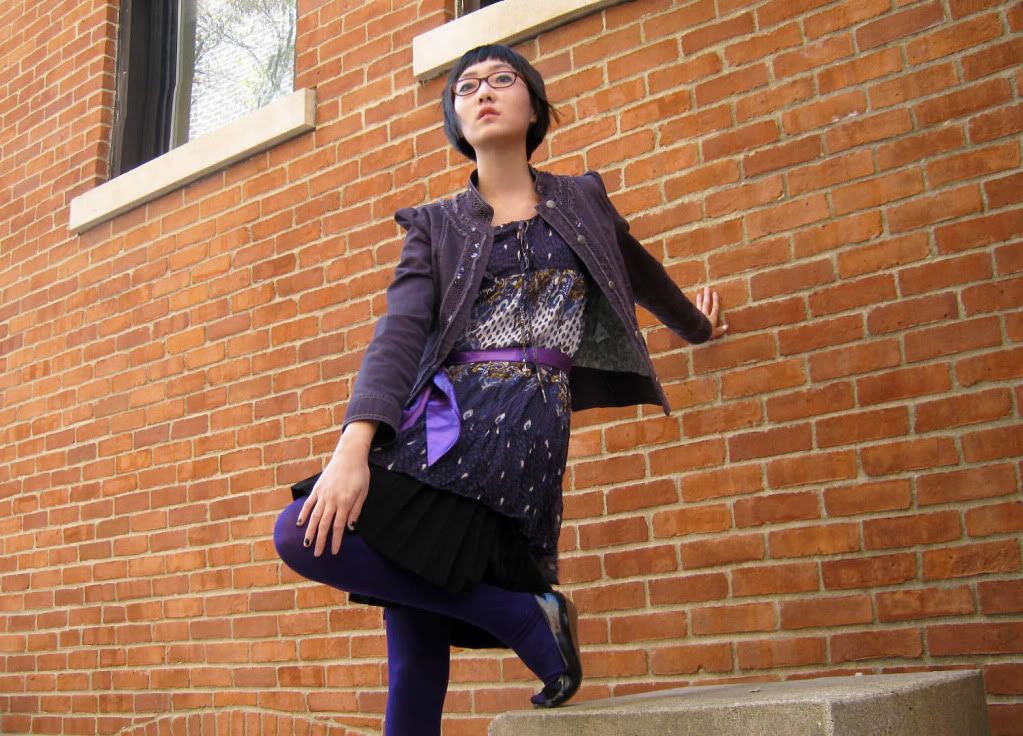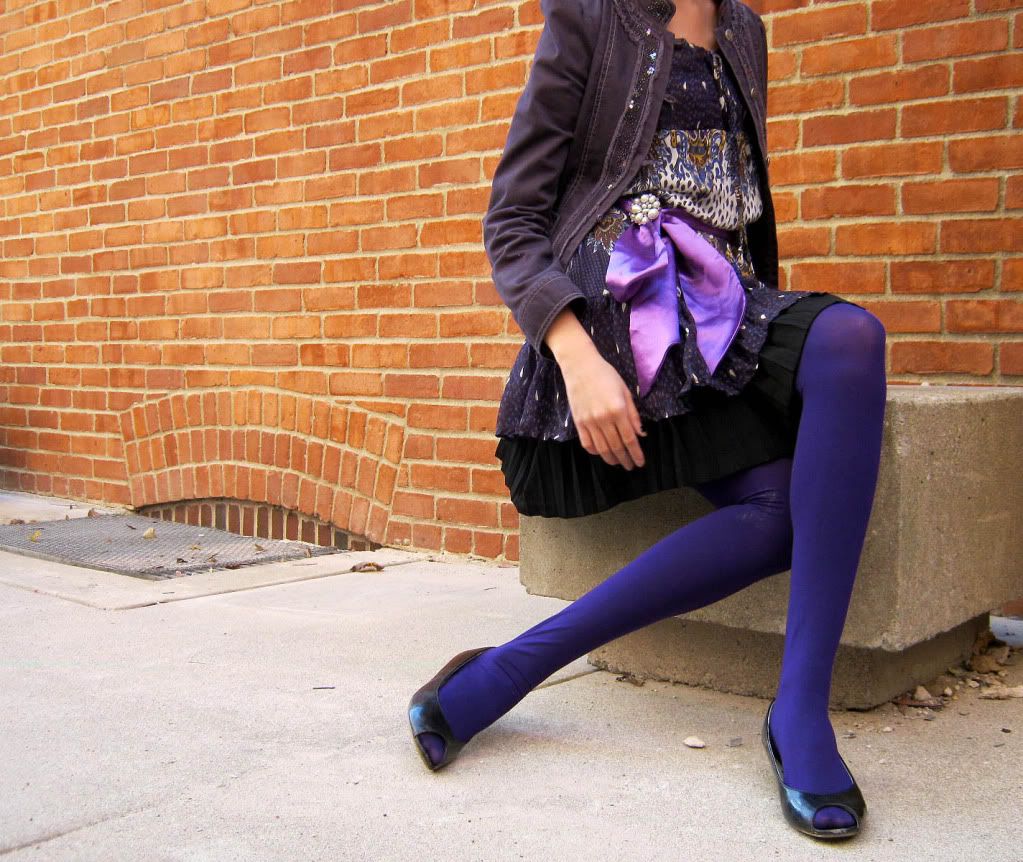 Guess why I donned all purple for today?
What's Lovely for October 20, 2010 (10/20/10!):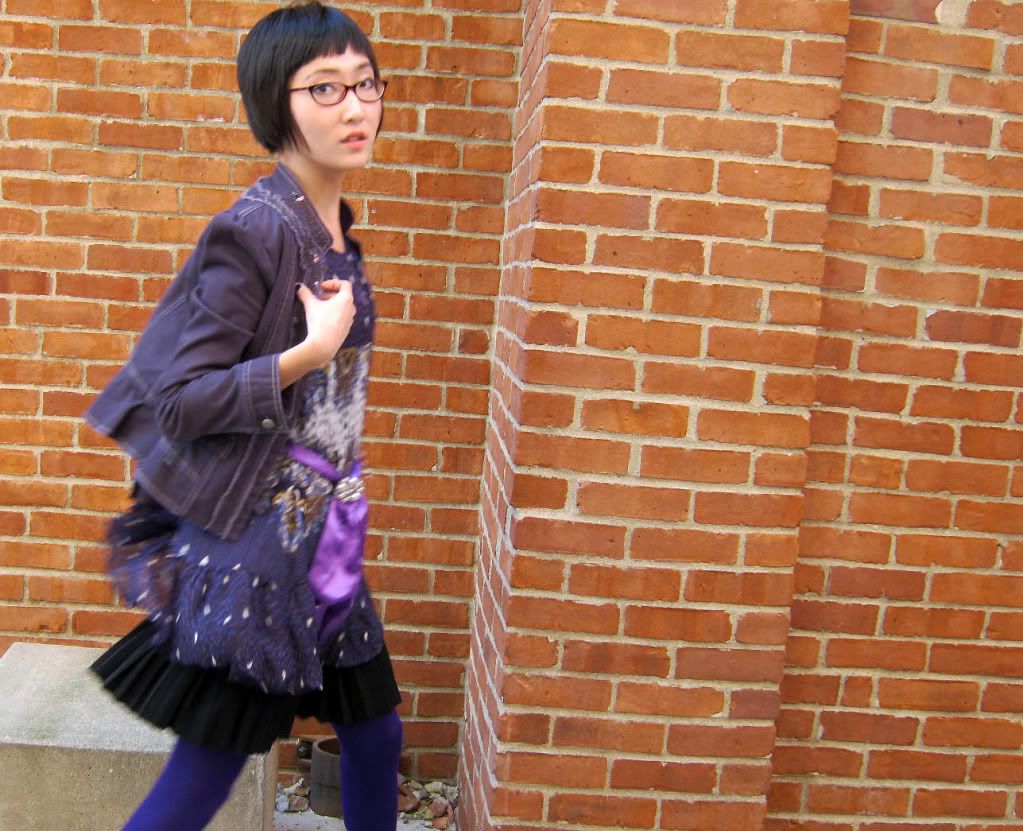 Dress-
xhileration from Target ::
Skirt-
Thailand ::
Scarf/belt-
gift ::
Tights
-
We Love Colors
::
Jacket
- gift from Korea ::
Shoes-
Old Navy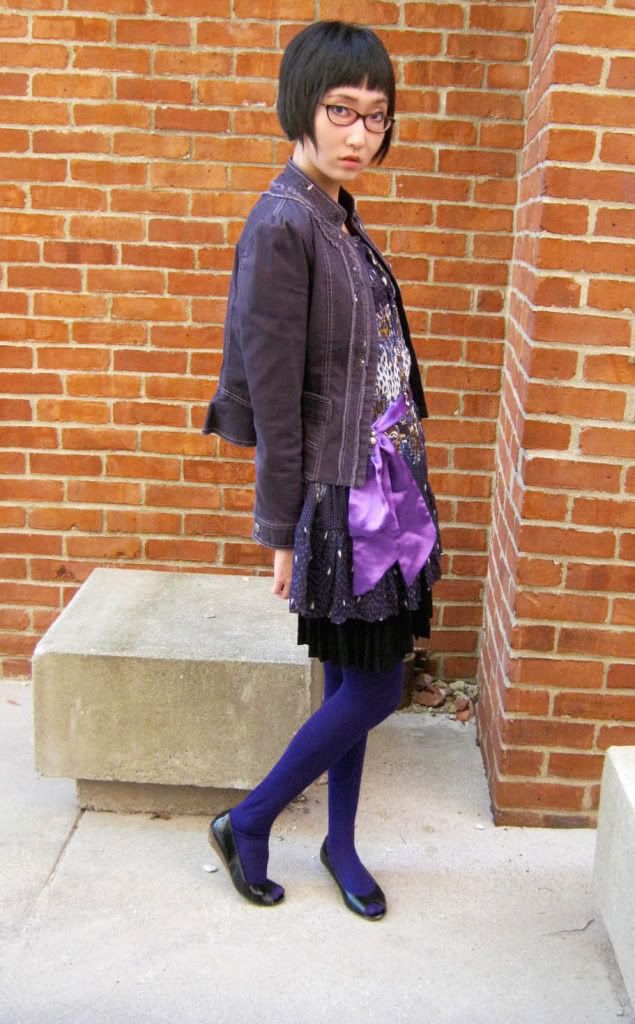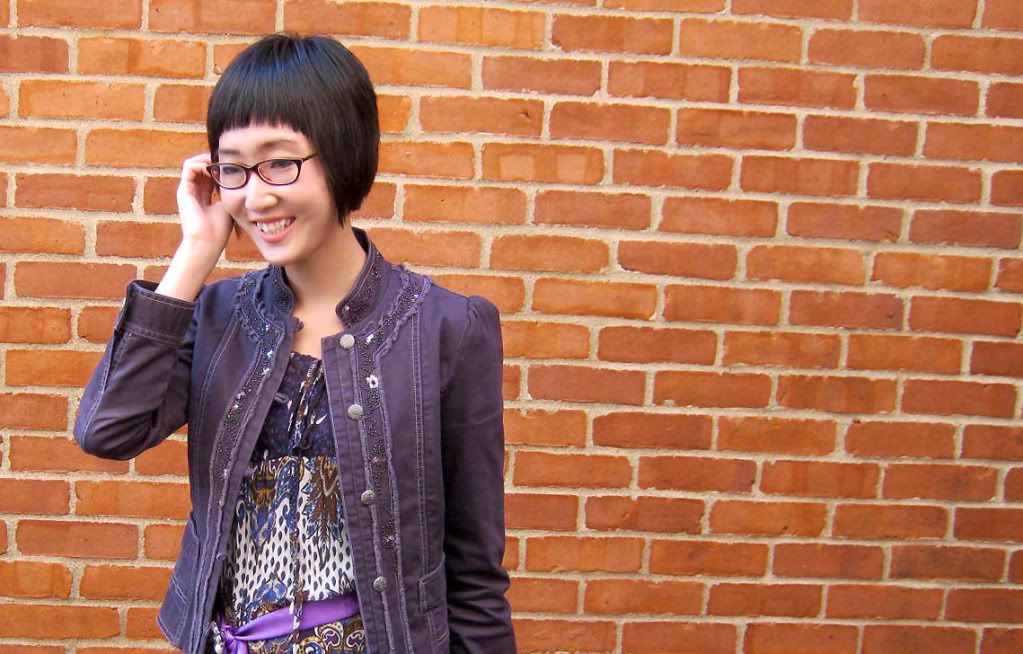 Gogol Bordello got it right when he warbled in his quasi-Russian:
start wearing purple for me now
. Then again, he didn't really finish that sentence with "
for raising awareness of anti-gay bullying
." Unfortunately those lyrics weren't as catchy, so it ended up on the cutting room floor. Despite this, the song played on sporadic repeat in my head as I walked around decked out in more purple than a stereotypical pimp. And much like a pimp, I
felt like I had to slap some rakes and hos around
loved to help a brother/sister/anything-in-between out in a tiny way.

And here's my gift to you. This song. Enjoy it. Dance to it. Wear purple to it.
Two reasons you know this is a true man: his mustache and the fact that he can somehow pull off drag.