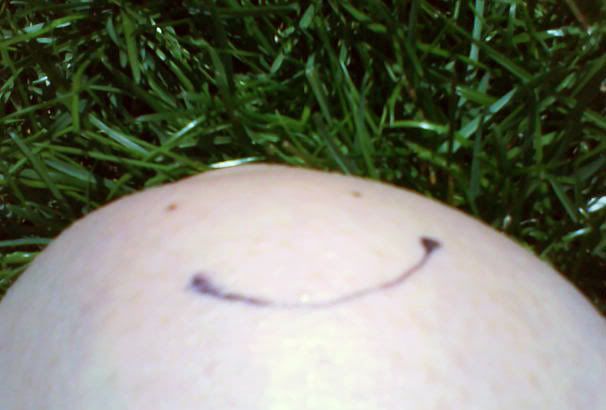 His name is Lonny Lemon. No relation to Liz Lemon.
What's Lovely for April 14, 2010

: Having

a smiley face on your knee

all day.


I was wearing a short skirt today, and I didn't realize that I had these two moles/freckles/? on my knee. Naturally, I had to complete the connect-the-dots.