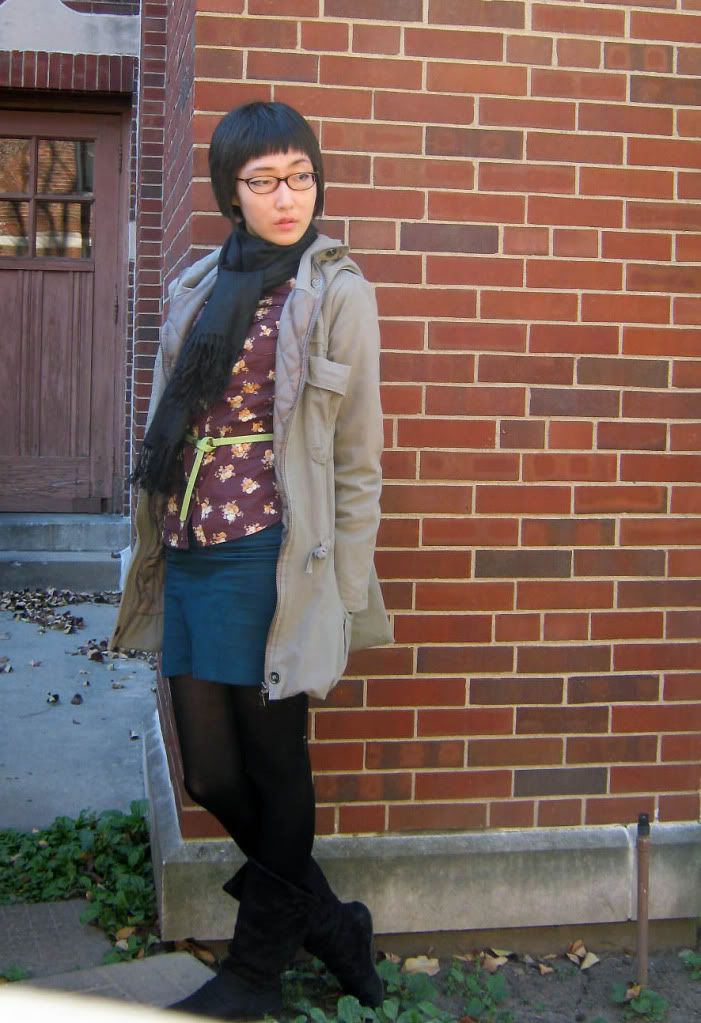 Blouse
-Target :: Skirt-Forever 21 :: Belt-secondhand :: Boots-TJMaxx :: Scarf-from Pink (coincidence?) :: Jacket-gift from Korea
What's Lovely for October 21, 2010:
OMIGOD THIS SONG. I saw this musical tonight and must I say-- never have I enjoyed a musical that puts a little bits of chauvinism, stereotyping and pink more than this. No really, it won me over with this infectious song. I honestly think it's a disease that's burrowing a heart-shaped hole into my brain. But it's fine because TOTAL MAD PROPS I LOVE YOU GUYS. *squeals*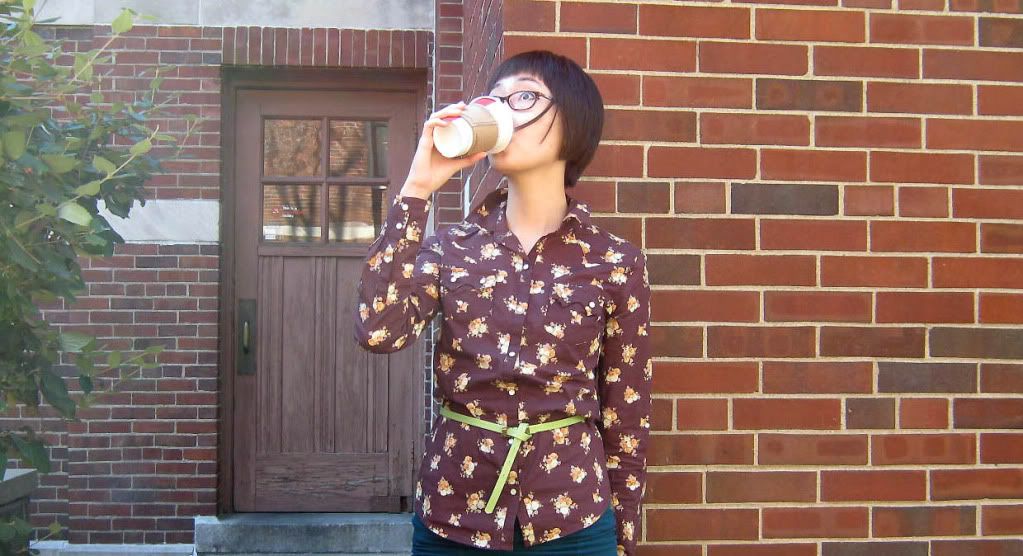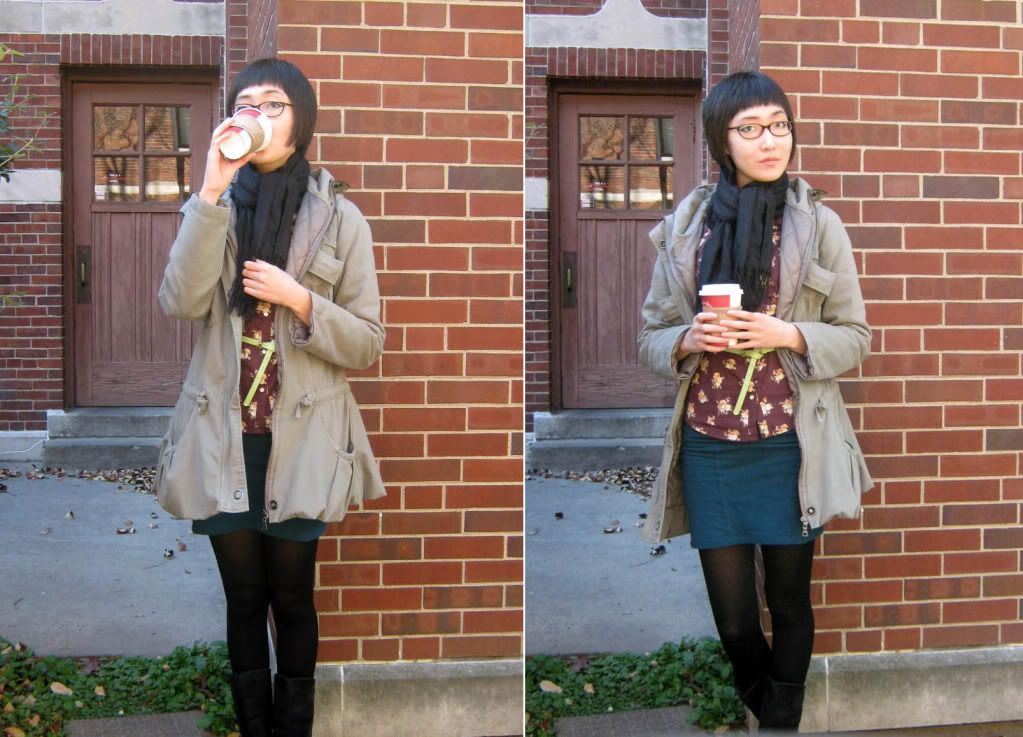 Exhibits A and B of how I never drink coffee or caffeine; yet here I am, gulping away at pumpkin lattes. This may be serious
.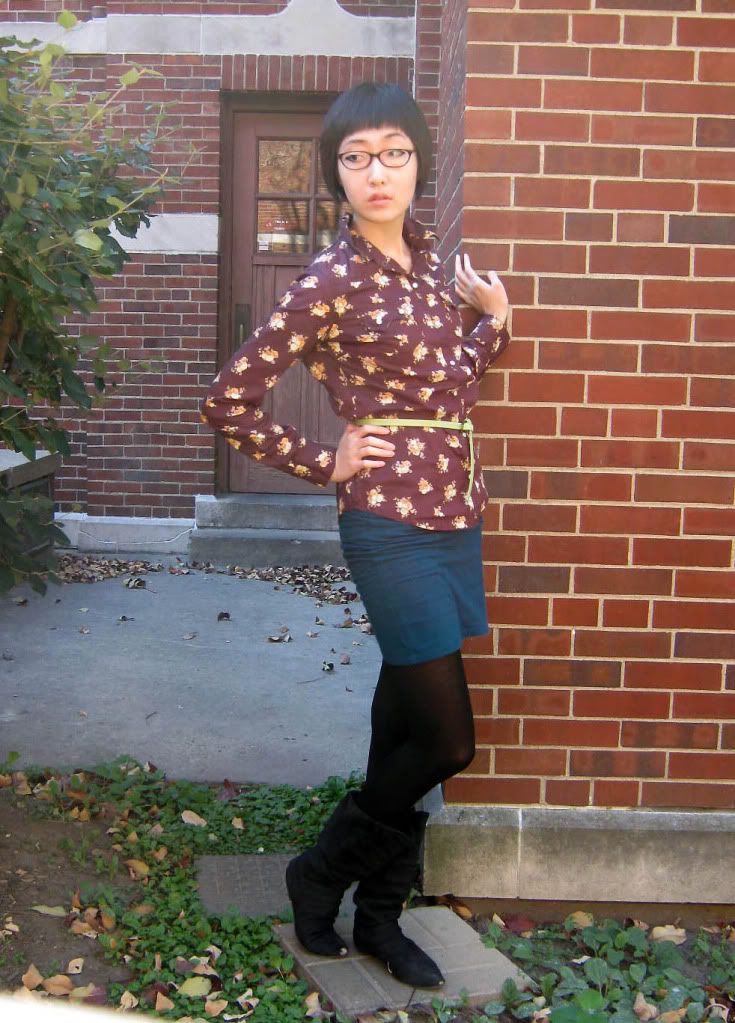 Today's outfit just seemed to scream "misfit girl who's just 'misunderstood,' she reads Kafka for fun and likes to fall in love with boys who have OCD" to me. Just one of those days, y'know?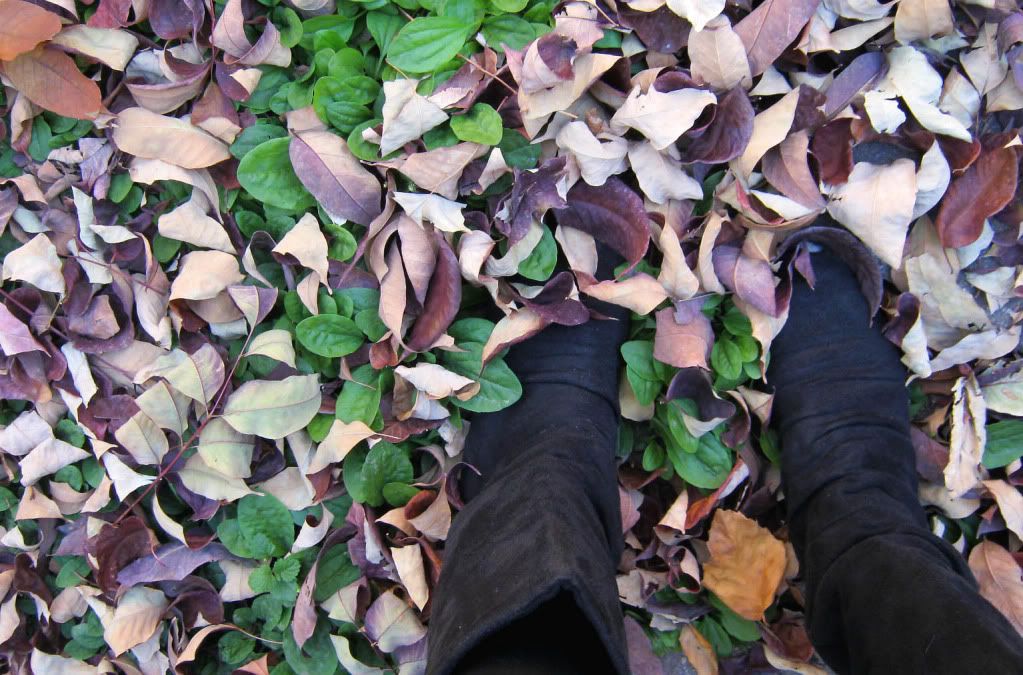 It seems that the final remnants of Indian summer have been squeezed, pressed and furiously rubbed out. In its place lies the chilly fall hiding underneath. Which means that it's both a) layering weather and b) chapped hands that resemble humanoid scales weather. Both are beautiful things to behold.
Now if you'll excuse me, I'm going to try to attend to this hole that's mysteriously formed on the side of my head. Omigod like I have no idea why.