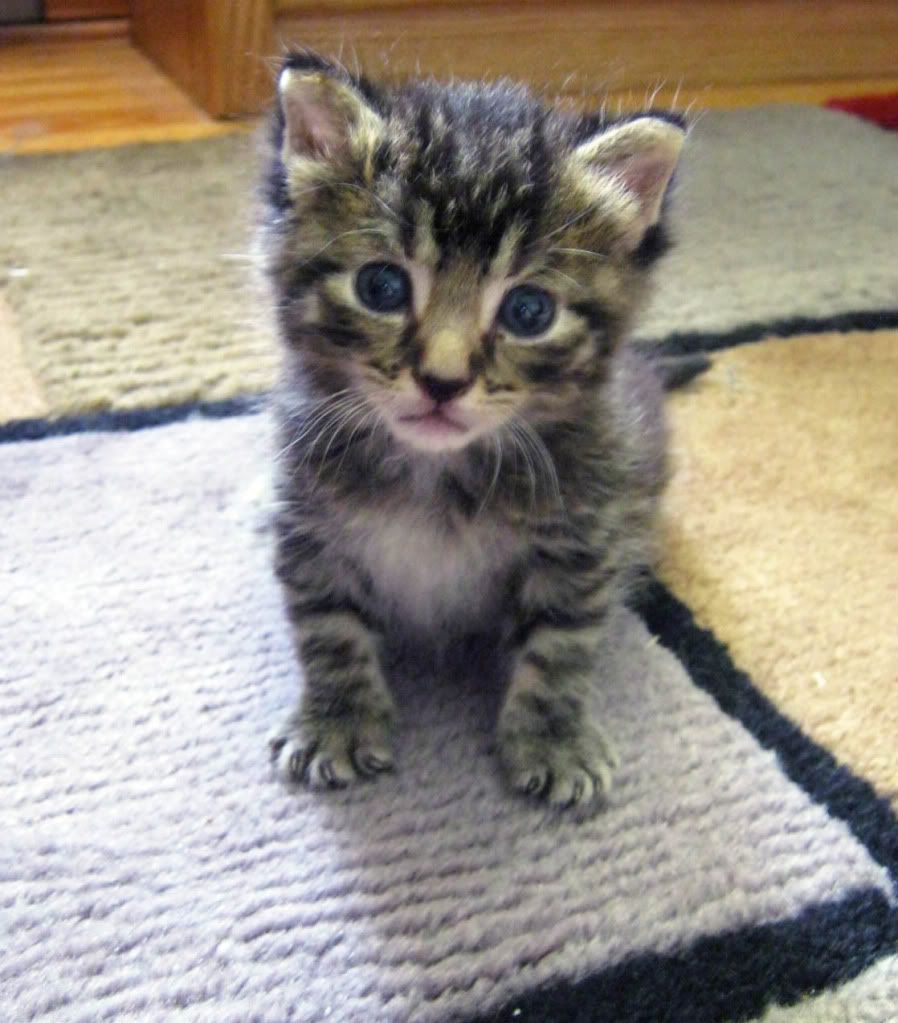 Looking into its eyes can be deadly. It's like watching the Ark of the Covenant, only you melt because of overloading the cute.


What is this??? My blog has been hijacked by a kitty!
What's Lovely for Tuesday, June 15, 2010
:
KITTEH
.
I was hanging out at my friend's house yesterday, where he had to tend to this stray kitten that was recently found near his home. Not that it was a hassle. I mean...
look at that face
. I honestly couldn't contain myself when I saw this three-week old little
THING
. I was a blubbering mess: "look, kitty is rolling over! Kitty shake head! Kittehhhhhh..." And for the sake of pimping out my blog, I wonder how many comments I'll get by using this kitty's cuteness as bait... (
muahahahaaaa
)
ME TINY KITTEH, GONNA EATCHU, OMNOMNOMZ.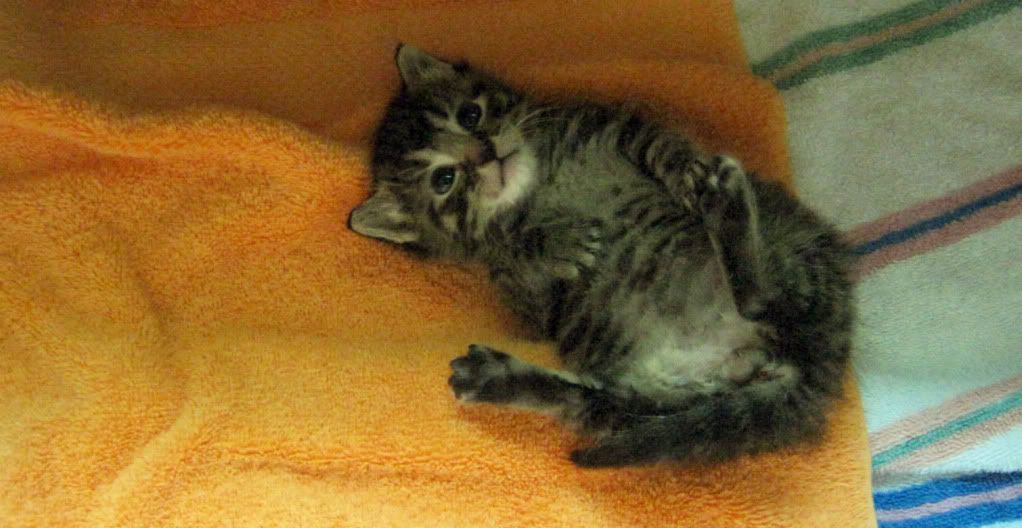 And now back to your local programming.
What's Lovely for June 16, 2010
: Sweet bubble tea on what can only be called
an effing bee
yoooo
tiful day
is the sweet life.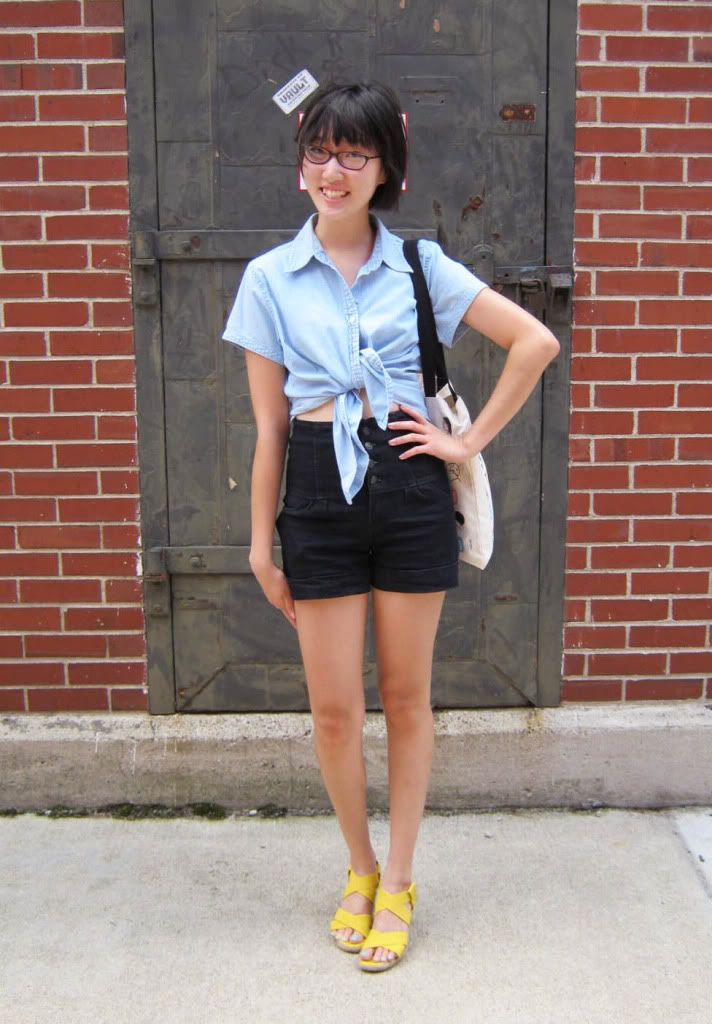 This look is daring for me in the crucial fact that I never, never,

NEVER

show my midriff. But I figured... it's summer, and I tried not to come off as a hussy doing it. I did really like wearing jean+jean, which I've never really tried out before until now. In my mind, I was going for casual 50s pin-up. What do you think?

Classy or trashy?
And yes, I've been using every excuse and occasion to wear these shoes. They're just so perfect and bright and sunny!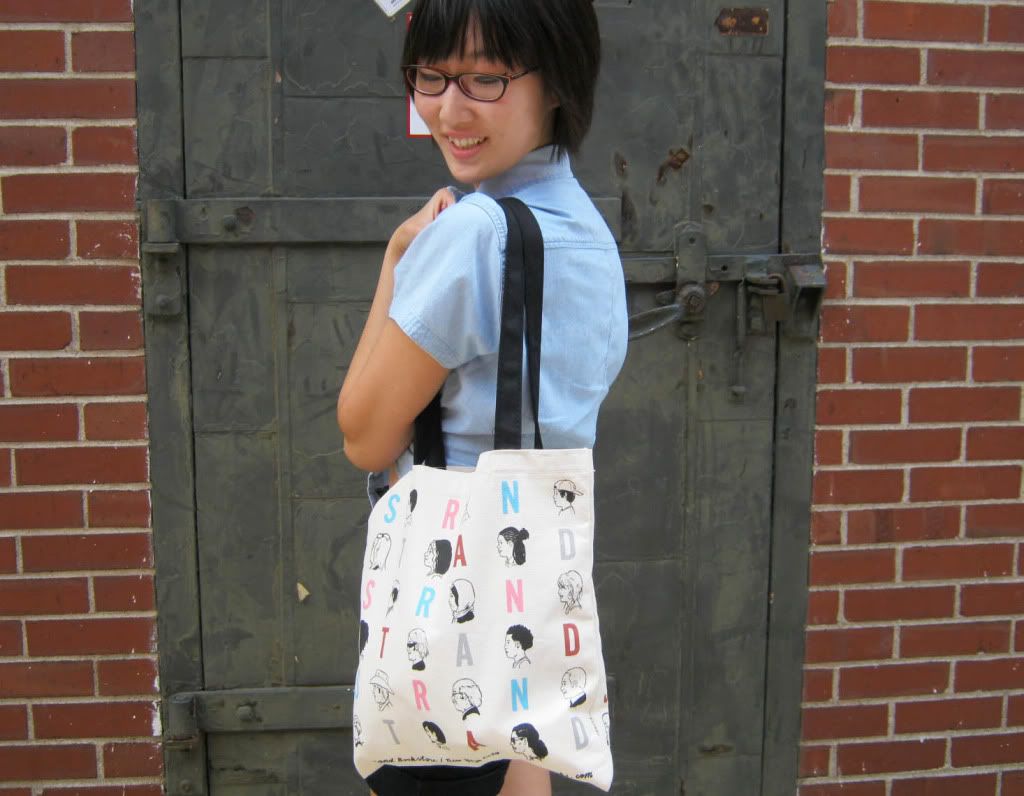 This is the bag Lizzie either got for my birthday or Christmas (either one of the two... they're both in the wintertime). Today was the first time I took it out and about!
Shirt

- Eddie Bauer (stolen from Mom) :

Shorts

- gift from Thailand :

Wedges

- Bandolino via TJMaxx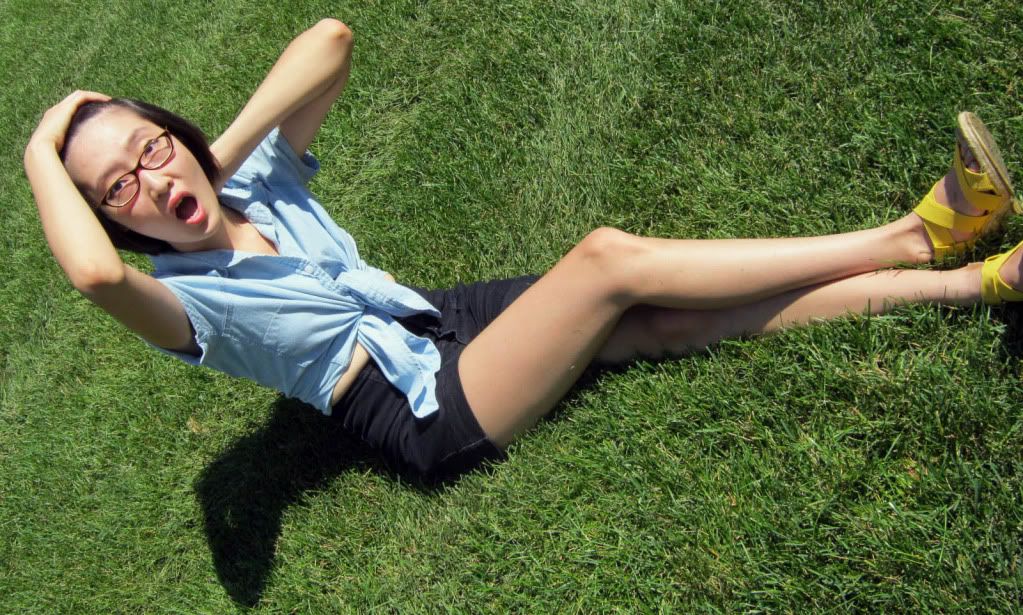 Oh, I can never be Bettie Page.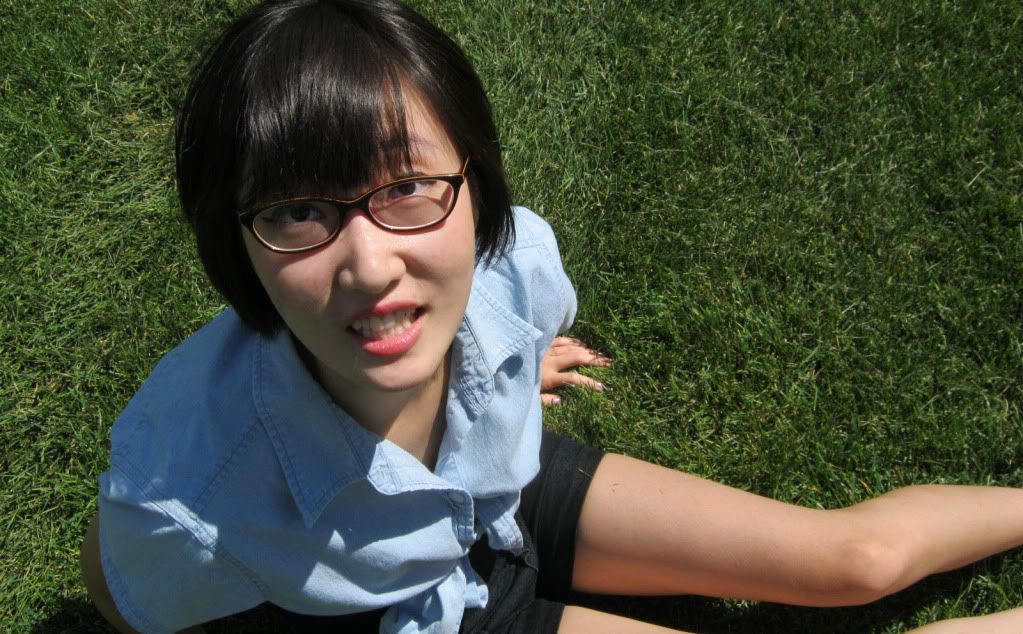 I think my photographer (pictured below) has a personal vendetta against me...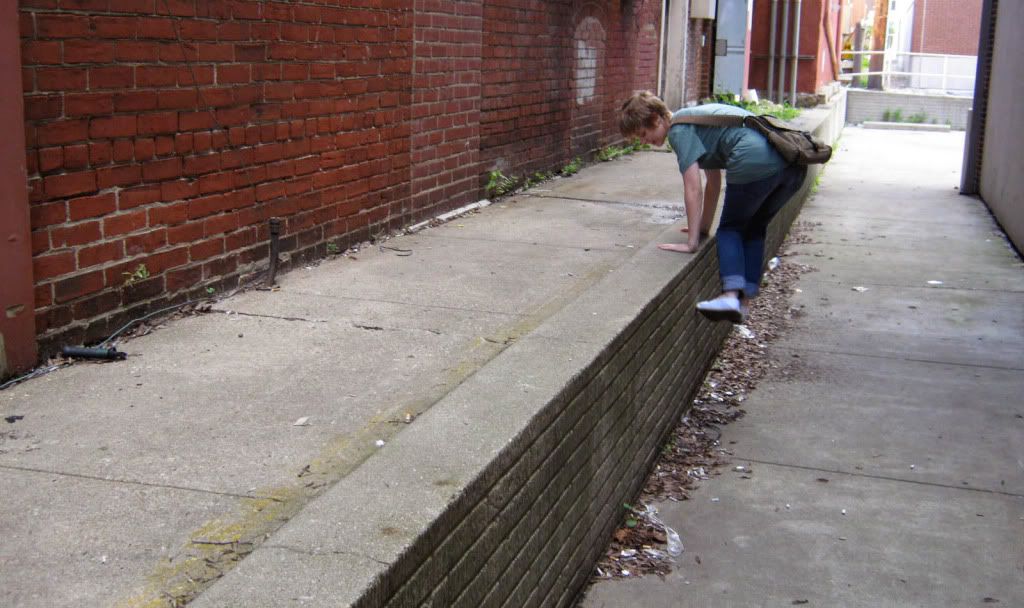 I hope

Jess

from

Wild Tortoise

won't think that I'm copying her when I put up a picture of the sky here. I wanted to show how damn beautiful it was today. And yes, maybe there's a little bit of imitation... But! Imitation = sincerest form of flattery.