Why hello there... what? Oh no, just... casually climbing up this fire escape. Like it's normal. Like what your mom does. I mean, what?
Finallyyyyyy I get around to posting these pictures that were taken last week. Goodness, the convenience of technologies. Sorry also for the picture quality, they're not quite as stellar as I'd like them to be. But what can I say? It was constantly drizzling outside, so dry measures had to be taken.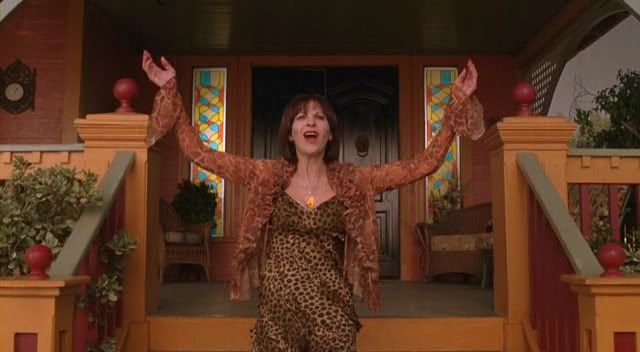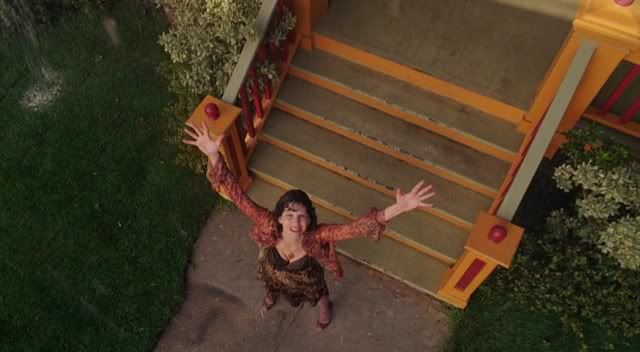 Oh look, it was also raining where Aunt Vivian was. Only she's actually roughing it, while I appropriately wimped out.
This is basically the same idea as
the last Vivian-inspired outfit I had
-- tailored fit with short skirt, almost an old-fashioned vampy look, but with a certain sweetness. Vivian and Lily definitely have a penchant for animal print, which I was all too happy to oblige (
as you may well know
). So I based this ensemble off of the outfit Vivian wears in a particularly touching scene when she decides that she wants to be happy. When you think about it, isn't that a simply beautiful thought?
I would've liked to emulate their synchronized swimming outfits, but that would've taken a good amount of sequins and scales.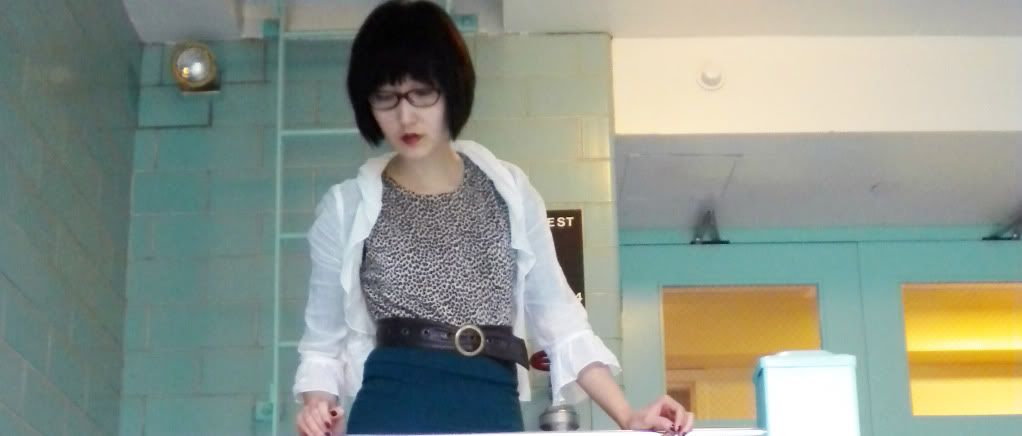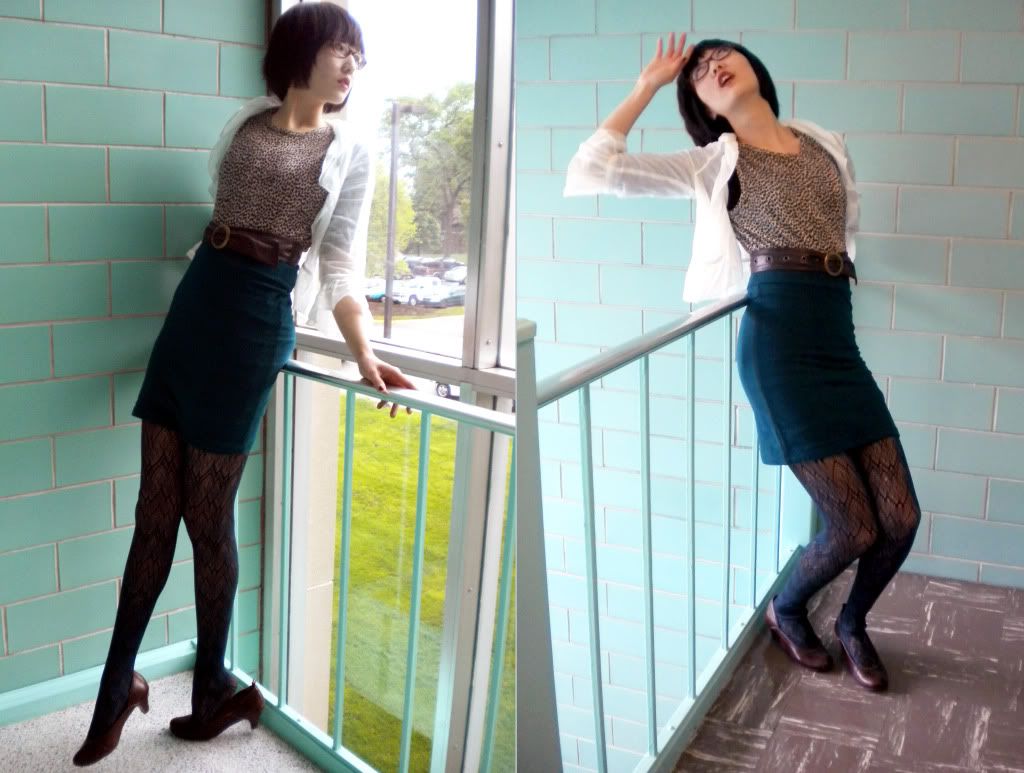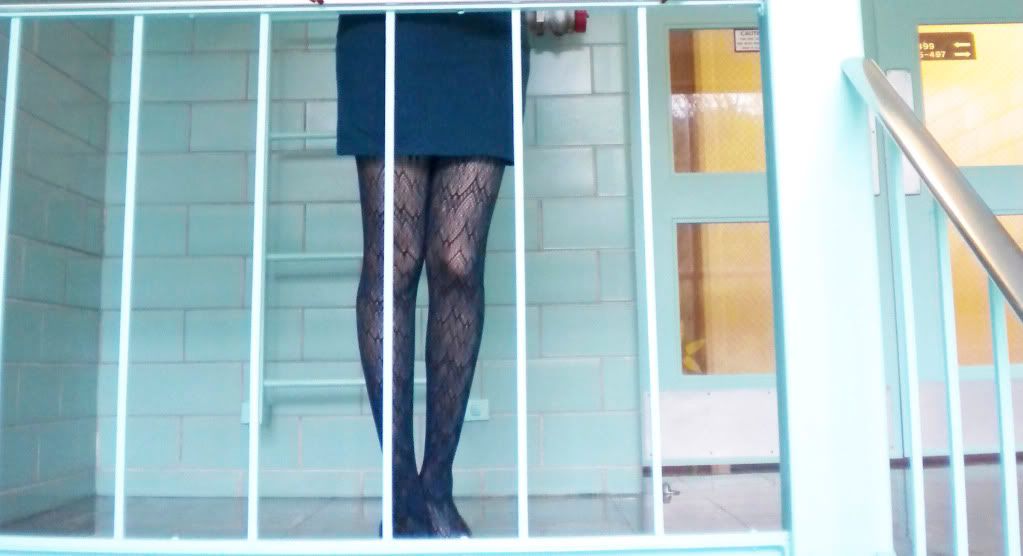 One advantage of shooting indoors was that I got to lean over a lot of things. Forwards, backwards, I got a wide range.

Tank- secondhand : Skirt- Forever21 : Cardigan- Macy's? : Tights- Target : Shoes- Gentle Souls via TJMaxx : Belt- Walmart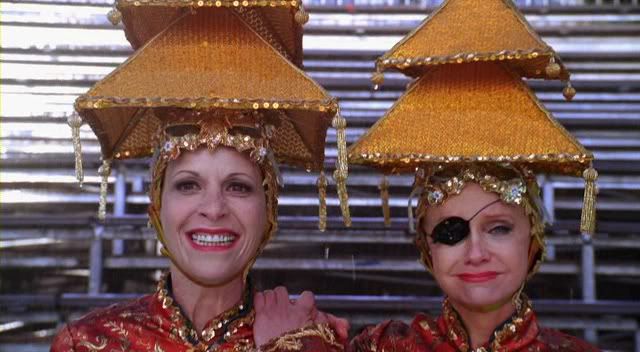 Can anyone get this me hat? It'll totally go with my gold-plated samurai suit.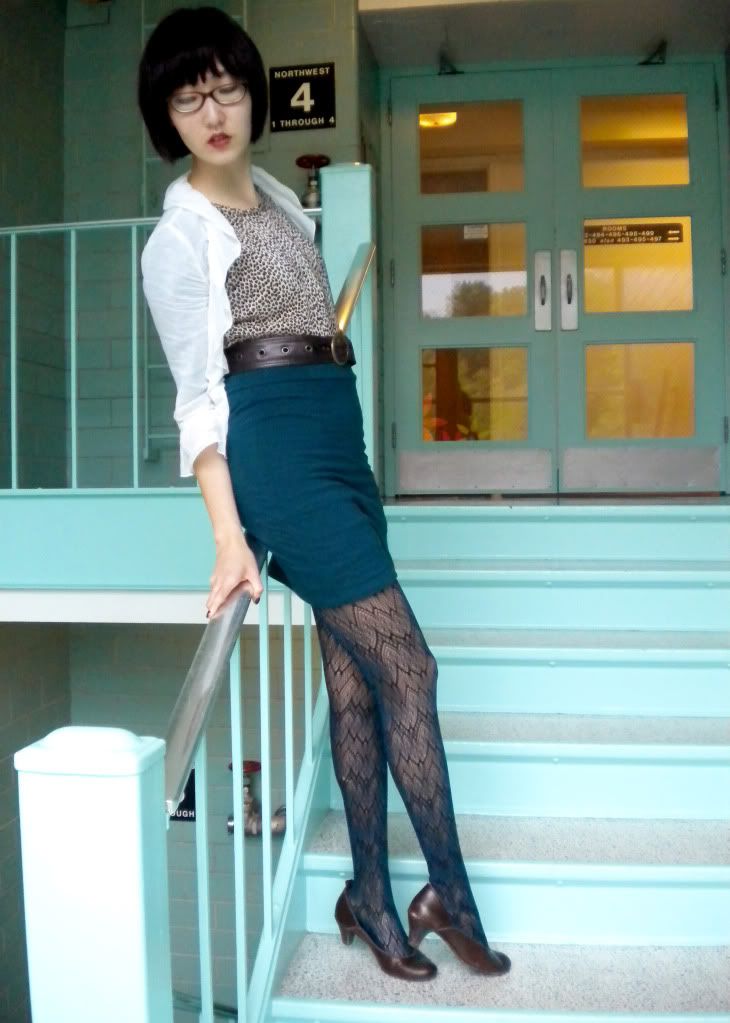 What's Lovely for April 26, 2010
: The strange phenomenon that is
Boobquake
.
One Google search
can tell you all you need to know, if you haven't found out already.
This comic strip also helps
explain what it is. Warning: Slightly NSFW, if you haven't already garnered that from the ... boobs.
It's sorta amazing how it all started
here
.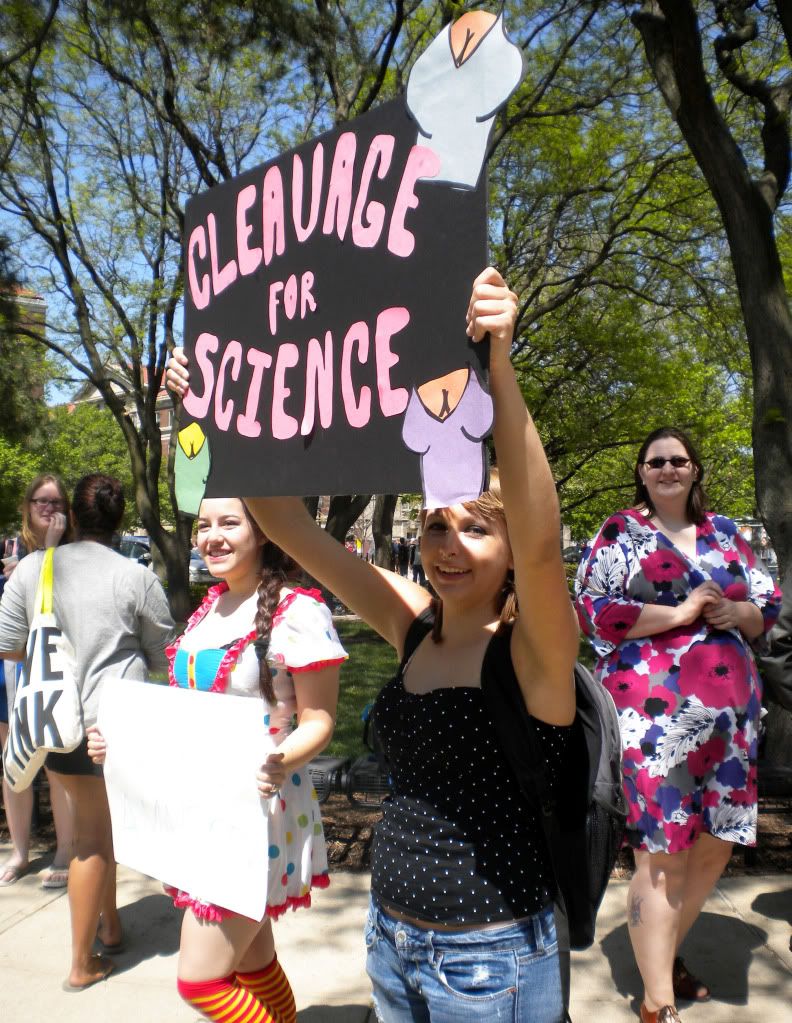 The place where it all started. I swung by the spot on campus where a select group of girls were proudly showing their girls. I couldn't really participate, what with my lack of real boobs.
PS: I just realized that this is my 101st post! Because I'm a Dalmatian and 101 is special to me. WOO.