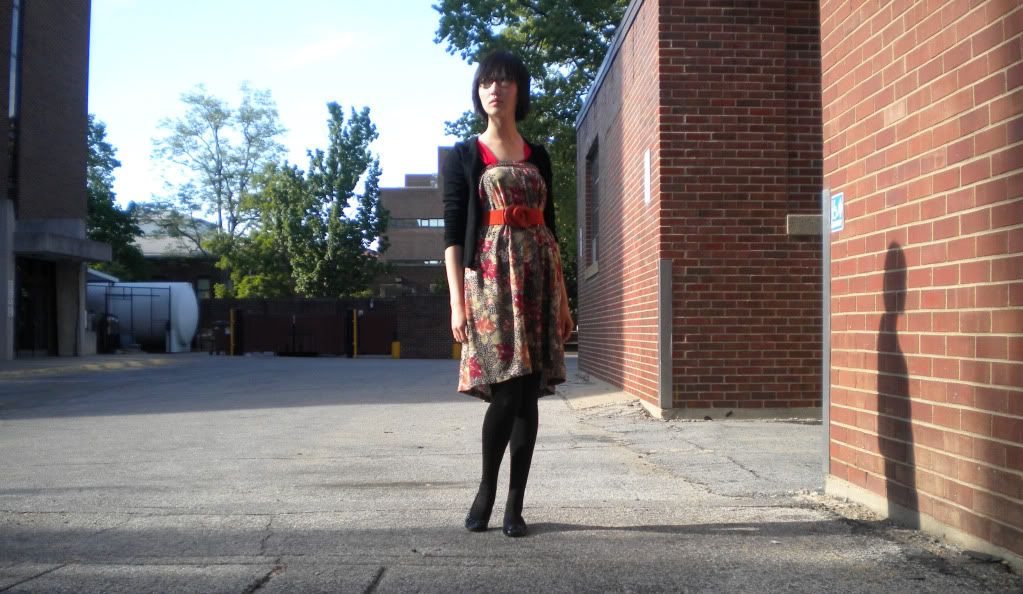 What's Lovely for Tuesday, April 27, 2010
: A day when I was alternatively called "fashion forward" and then stuffed my face with bread pudding for the first time. The two aren't especially correlated, but I was embarrassingly pleased with both.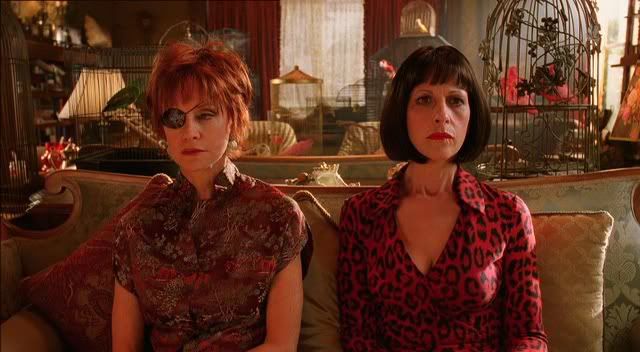 Couldn't really get the eyepatch down. I had one in elementary school, does that count? Arrrr.
Today's (meager) contribution to the series is the first look at the other aunt,
Aunt Lily
! That lovably sardonic and grumpy alcoholic, she's truly a sourpuss with a heart of gold and a liver full of vodka.
I based my outfit off of this one she wears when she meets Olive for the first time with a welcoming "who the hell are you?" Not exactly the same boudoir dress silhouette, but I was tickled to see that the patterns were strikingly similar.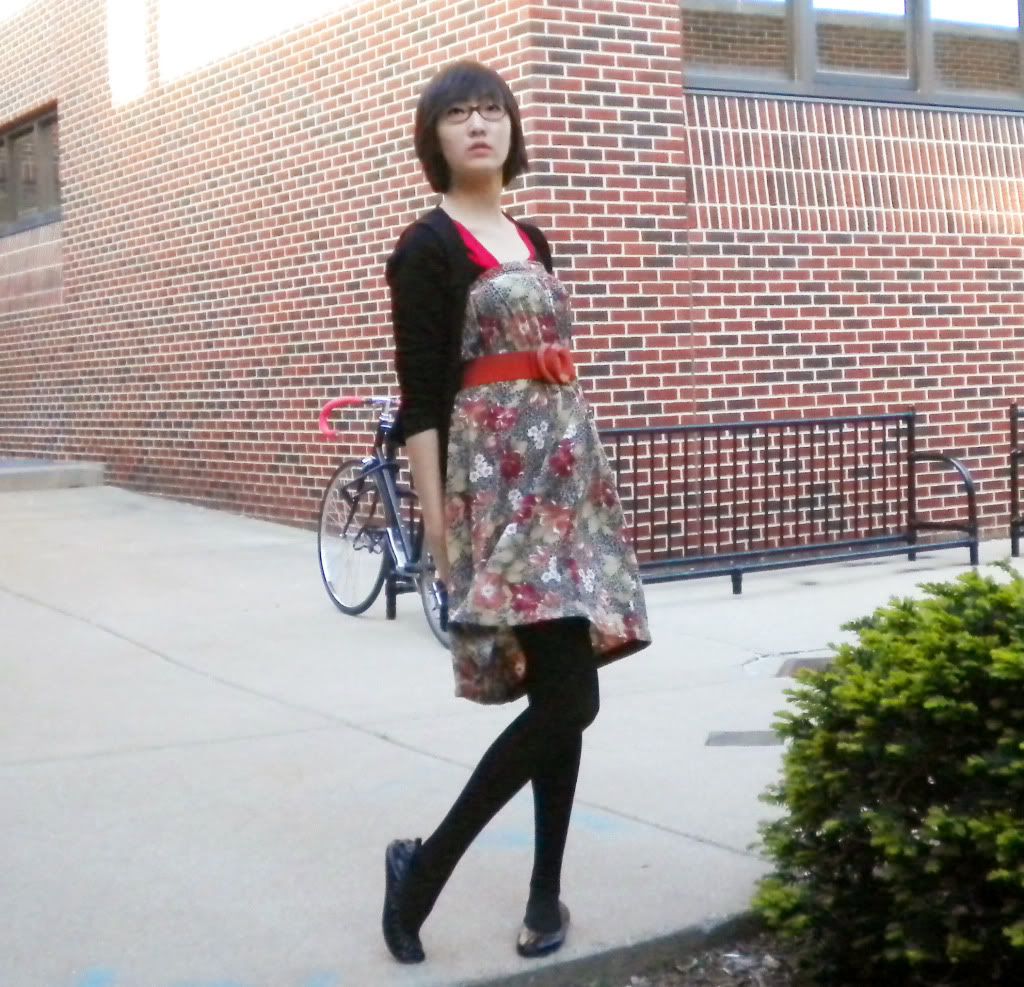 Doctor Doctor, can you help me? I seem to have gotten a puffy in my fishface and polio in my legs.
Dress/skirt- Mom's : Cardigan- secondhand : Belt- secondhand : Tights- We Love Colors : Flats- Gap
I apologize for the far away and not-so-stellar quality of these pictures. It really is true what they say about having a photographer friend with you... once you get a human tripod, you can't go back... pod. OK, that didn't rhyme, how about this: once you get some slack, you can't go back. But then that sounds like I've going rock climbing. OH FUGGIT.
Either way, I had to go back to my old friend the self-timer. But since I'm using my friend's camera, I had to precariously balance it on various pieces of concrete. Because for the life of me, I did not want to be responsible for breaking ANOTHER camera.
Also, want to know something
mindblowing
? That dress is actually a skirt. YEAH. Mind. Blown.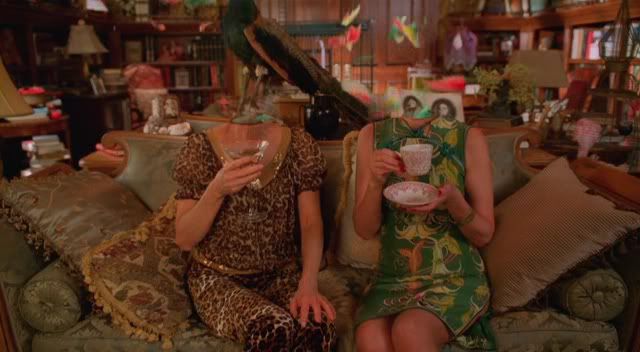 Mind you, you know Lily is the one on your left because she has a martini glass in her hand. Aunt Lily and alcohol are best buds, like Sonny and Cher if Sonny was booze. [screencaps lovingly taken by me]
But if you're jaded about that kinda thing, then I understand if your head hasn't exploded into confetti yet. Speaking of ridiculous things, I can't believe that the semester is drawing rapidly to a close. It's like all the work I have to do is racing in a large WOOSH and the wide hole is drawing quickly to a tiny dot.
What's Lovely for today, April 28, 2010
: Getting that funny feeling where you tummy flips a little when you think about the exciting things ahead, oh the places you'll go!
I actually can't believe I haven't mentioned where I'm planning to travel on this blog yet. Does anyone want to guess? Hint: Think Pink. Not the color, mind you, but the person. No, not the singer, but... oh you'll get it.