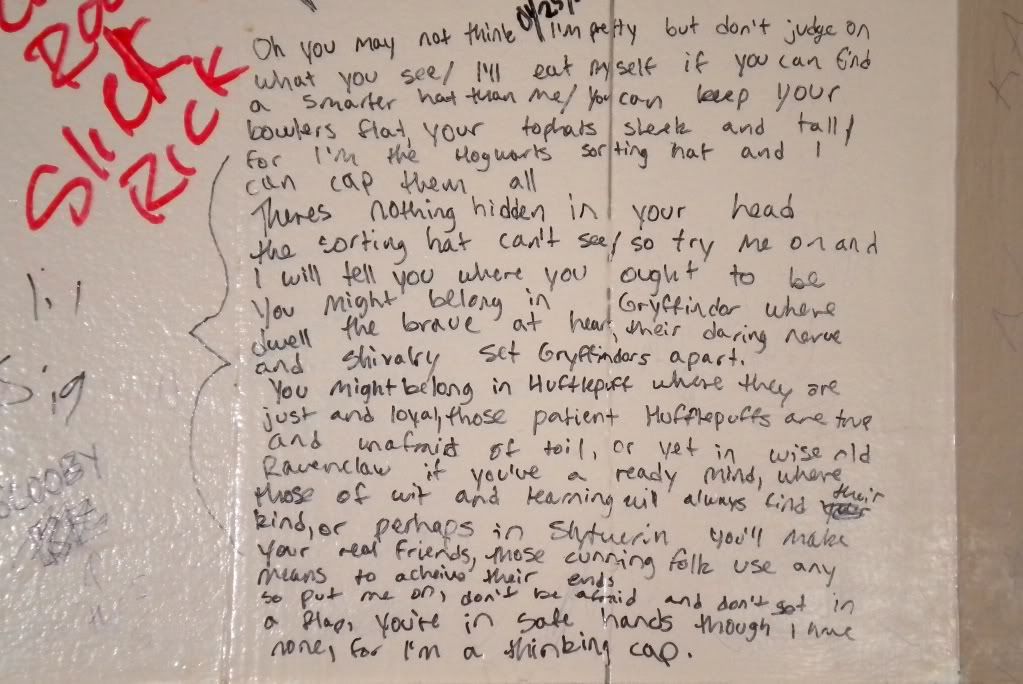 The Sorting Hat strikes again!
What's Lovely for Saturday, April 24, 2010
:

Visiting friends, finding refuge in a crowded, cozy restaurant filled with
awesome graffiti
...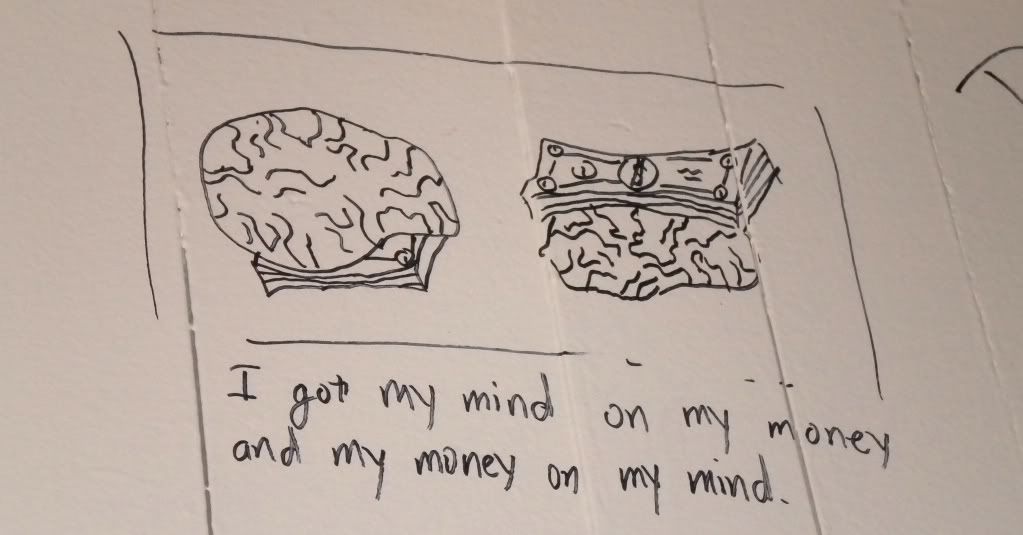 I appreciate the really literal approach to this a lot.
... and
gorge-your-heart-out
pizza. (warning, food porn below, hide the children)
What's Lovely for today, April 25, 2010
:

The little things at the workplace. A hug full of
sisterly love
, a
little nostalgia
at the year ending... and of course, that one moment when a bunch of us
broke out into song
. Which song?
The best song
.
Did you know there's also a Cantonese AND Mandarin version sung by Jackie Chan himself? Totally rad. You should totally check both of them out

HERE

and

HERE

.
Psst... computer's being way old and wonky, so pictures-- TOMORROW. Yes, tomorrow.