I'm starting to sense a pattern here. An animal pattern, that is (har har). Actually besides that, I think that blogging every single consecutive day is becoming harder to do. So hopefully this works out. However, I definitely need to type up a list of all the shiznit I need to do:


1) Show pictures of my still-sorta-in-progress newly decorated room thanks to Brandi!
2) There are STILL some Thailand pictures (not to mention a lot of late May-early June What's Lovelies, yipe!) that I want to share. Would any of y'all be too annoyed if I shared some uber late pictures? I'm just thinking "better late than never..."
3) There's STILL one more segment of the Alive Again! project that I started on back in April that I have and want to do.
4) I'm fairly sure that I'm forgetting something, which is slightly contradictory to this remember-list. I'm really something, ain't I...
5) OH RIGHT, I still have to do that fun list that dear Poppy tagged me in awhile ago. SHALL GET ON THAT.

Since 5 is my favorite number, I'll stop there. Plus, if I try to remember every single hairy thing I have to do, I'll soon have Cousin It on my hands. And no one wants that (sorry, Cousin It).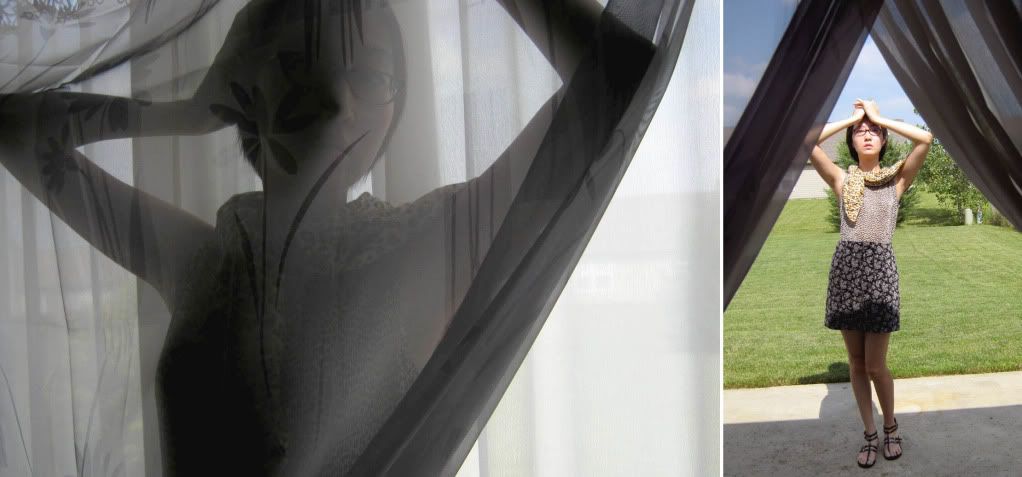 What's Lovely for Wednesday, June 23, 2010
: What I missed about home-- hearing the cicadas for the first time. They're probably one of my very, very favorite things about summer.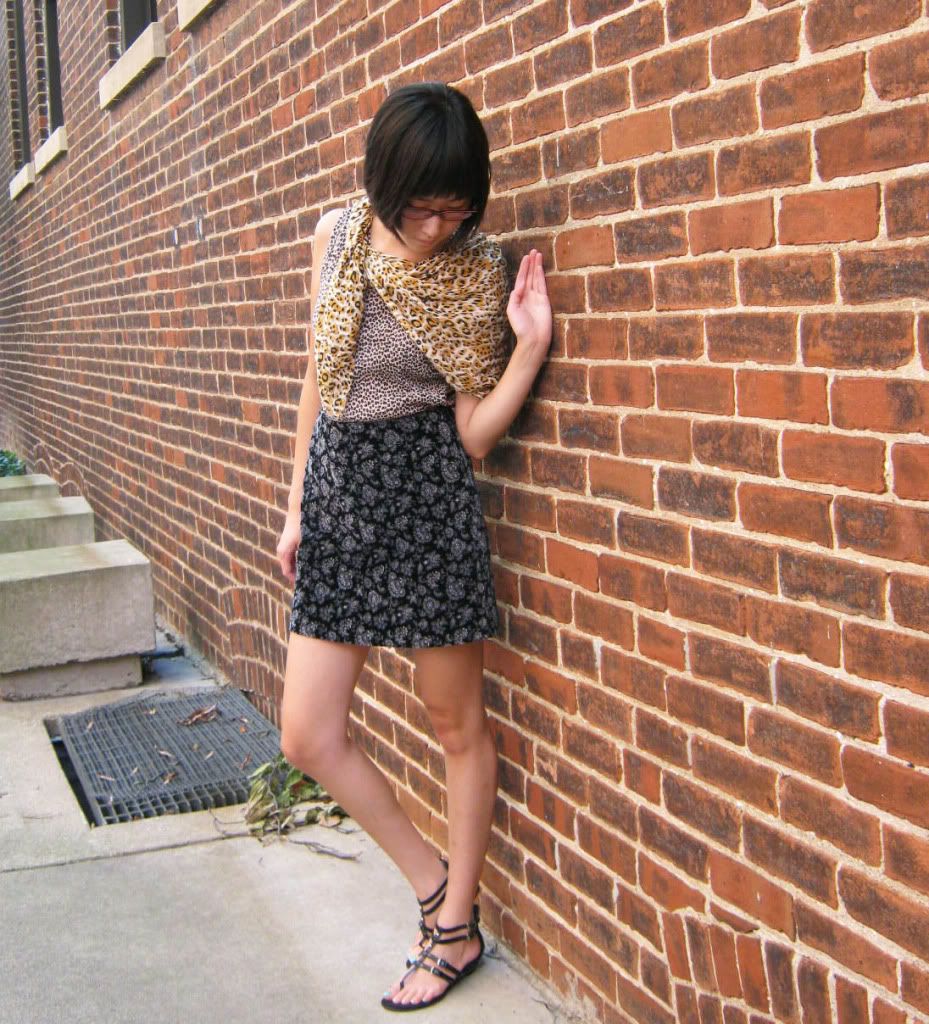 What's Lovely for Thursday, June 24, 2010: Learning more about business and the cycle of sales than I ever knew existed-- and actually finding it to be interesting. (for those who asked me to talk more about my new summer job: I'm the latest and maybe-not-so-greatest new addition to the exciting job of SALES in your HOME)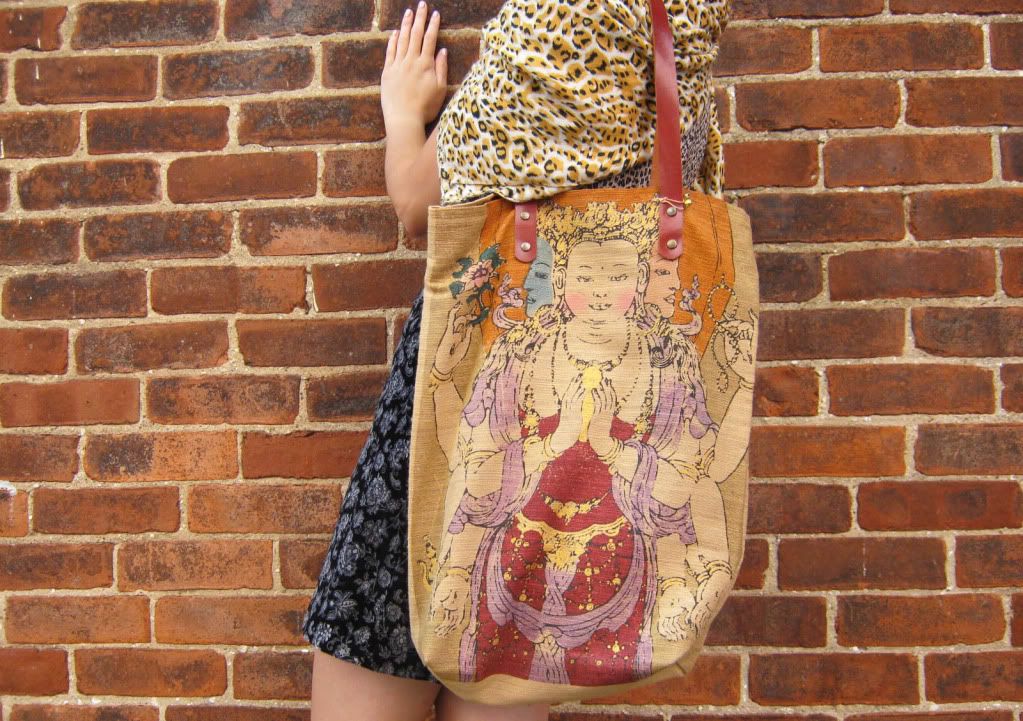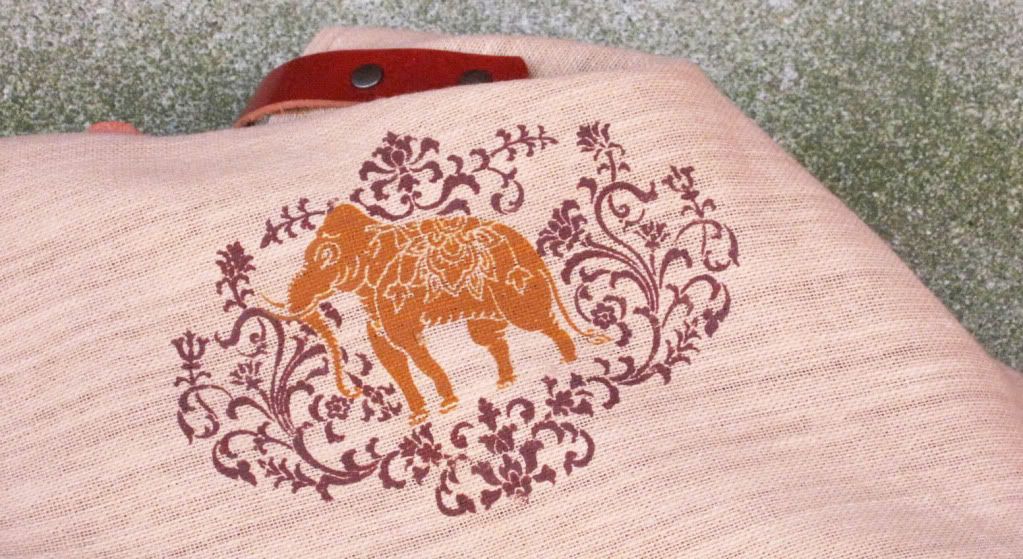 If you haven't recognized this already, just look up at my header (oh right, another thing to mentally add onto my list... make new header). Yes, it's that familiar brick wall, my old friend. Well, he's not much of a talker, it's like talking to ... something similar to a brick wall. Ahem.

As you can see, I'm a big lover of animal print. I'd like to think that this is the summer version of the
almost entirely zoo outfit I wore back in March
, despite the fact that I was still quite hot. I swear, that Midwest humidity... but enough griping! Today was a good day (bang trim, woohoo), though I'm obviously posting this way too late than I should (mind you, it's to make up for the likelihood that I won't post tomorrow).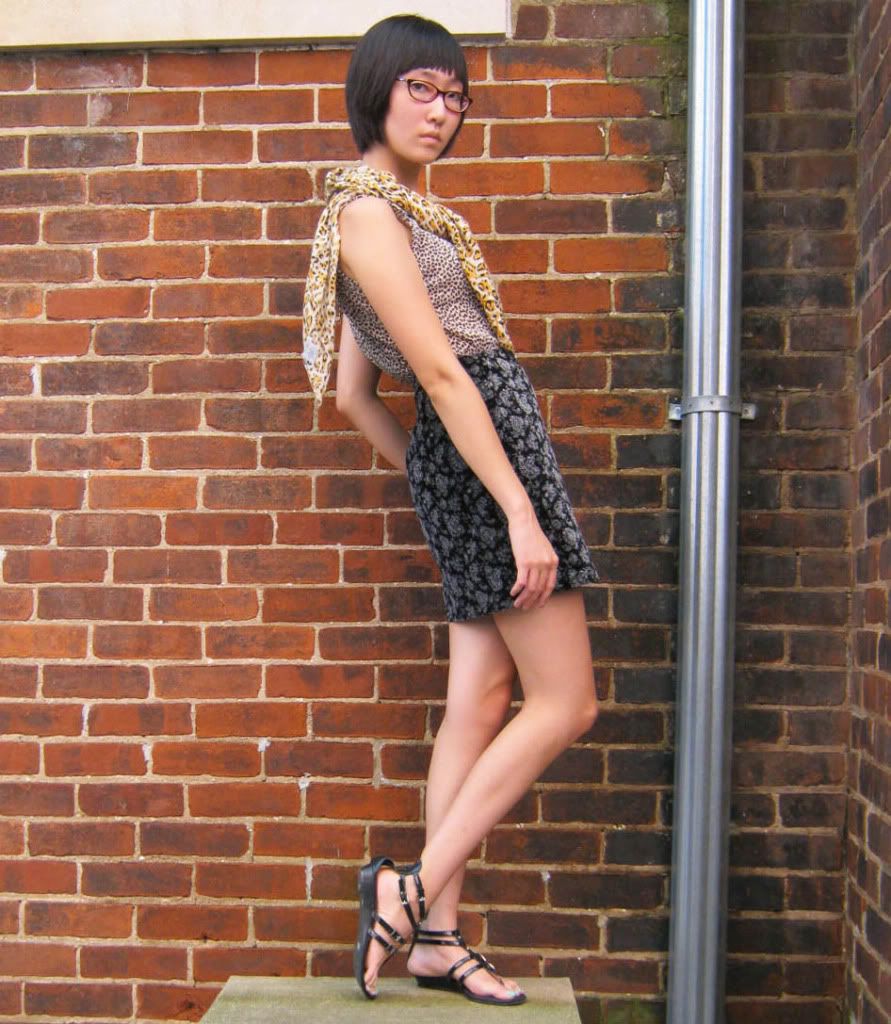 Tank- Mom? : Skirt- secondhand : Scarf- Urban Outfitters : Sandals- Nine West via TJMaxx : Bag- bought at Floating Market in Thailand
What's Lovely for Friday (today), June 25, 2010
: Brilliantly bright sidewalk chalk + the best salt and pepper chips I've ever tasted that cause me to feel guilty for having scarfed down too much (you've done it too, right? please tell me you have)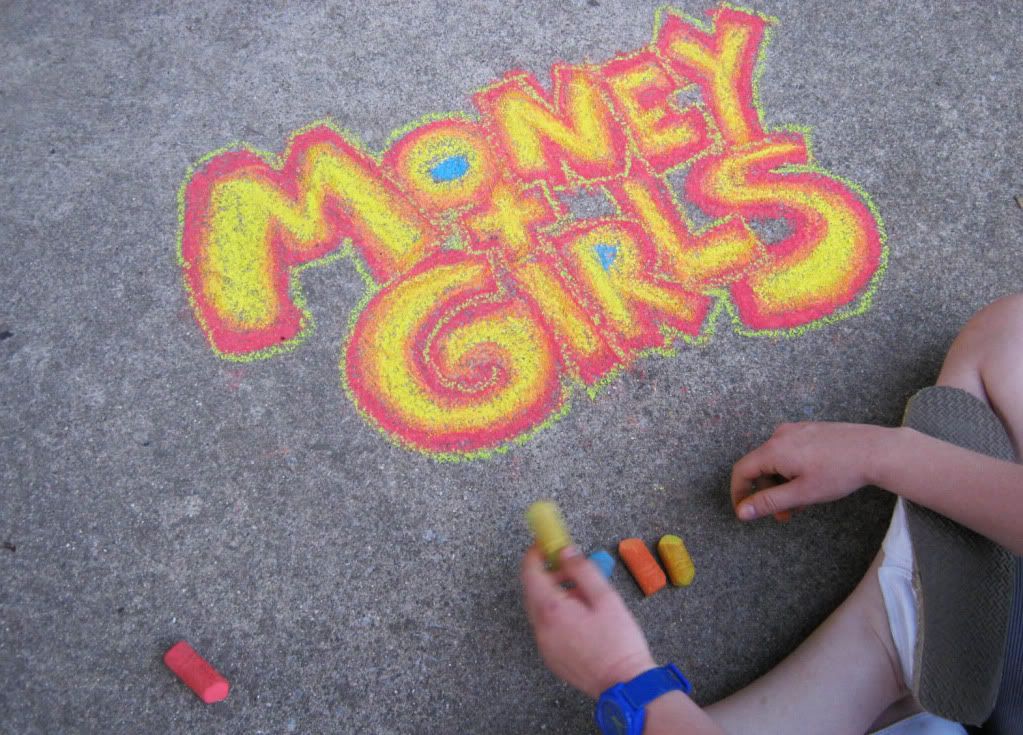 Disclaimer: This wonderfully colorful work of art isn't of my doing, but of Grimsay. Give a round of applause for Grimsay.

PS: Thanks to every single one of you who shared your summer song. It was great that you satiated my curiosity, I loved hearing your answers. :)