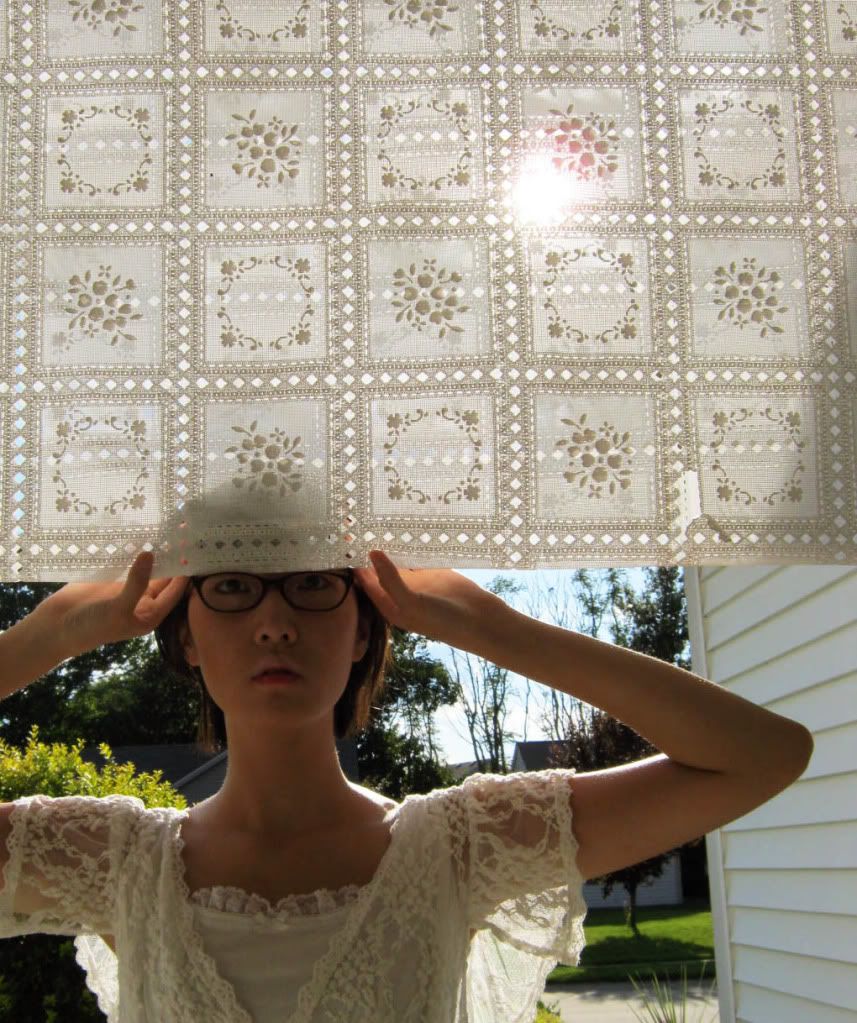 I didn't end up going out today, so this outfit is sort of a "lie." But after oversleeping and spending most of the day glued to my computer (in my defense, I was greatly distracted by ridiculous pictures like this), I had to de-funk myself. And how do I do this? Why, shower and dress up for no reason at all, of course. I had a pseudo photo shoot and had fun with my makeup (don't let my eyebrows scare you).
What do you do to get out of that mind-funk?




What's Lovely for Saturday, June 26, 2010
: Vandalizing public property with... you guessed it, chalk. It's my weapon of choice,
just like dancing is Christopher Walken's chosen weapon
.



What's Lovely for Sunday, June 27, 2010

: Irish shepherd's pie. What's a really Irish way of saying yum? O'yum? Yeah, that must be it.
&

What's Lovely for today, June 28, 2010: The power of lace.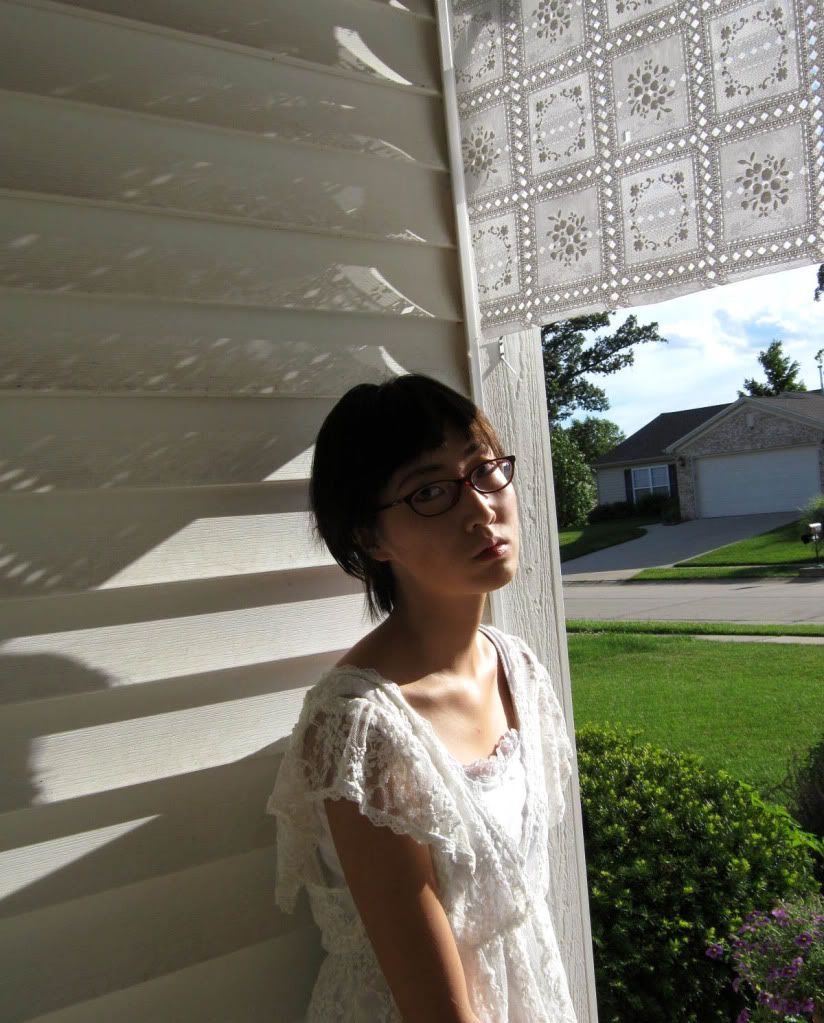 Recently I've been seeing a surge of white lace here and
here
, and I can say (without violating that pesky copyright) "I'm lovin' it." I don't really think of myself as a very trendy person, but when I spot a current trend that really catches my eye, I'm all for it. Clogs, not really. Lace, YES. That's why I bought this lace dress at the beginning of the summer-- if I had my way, I'd be wearing it to death. Today I wanted to go for a babydoll look that contrasted with the scary 'brows and mens-inspired oxfords. What other ways can I wear this dress? I'm eagerly open to suggestions.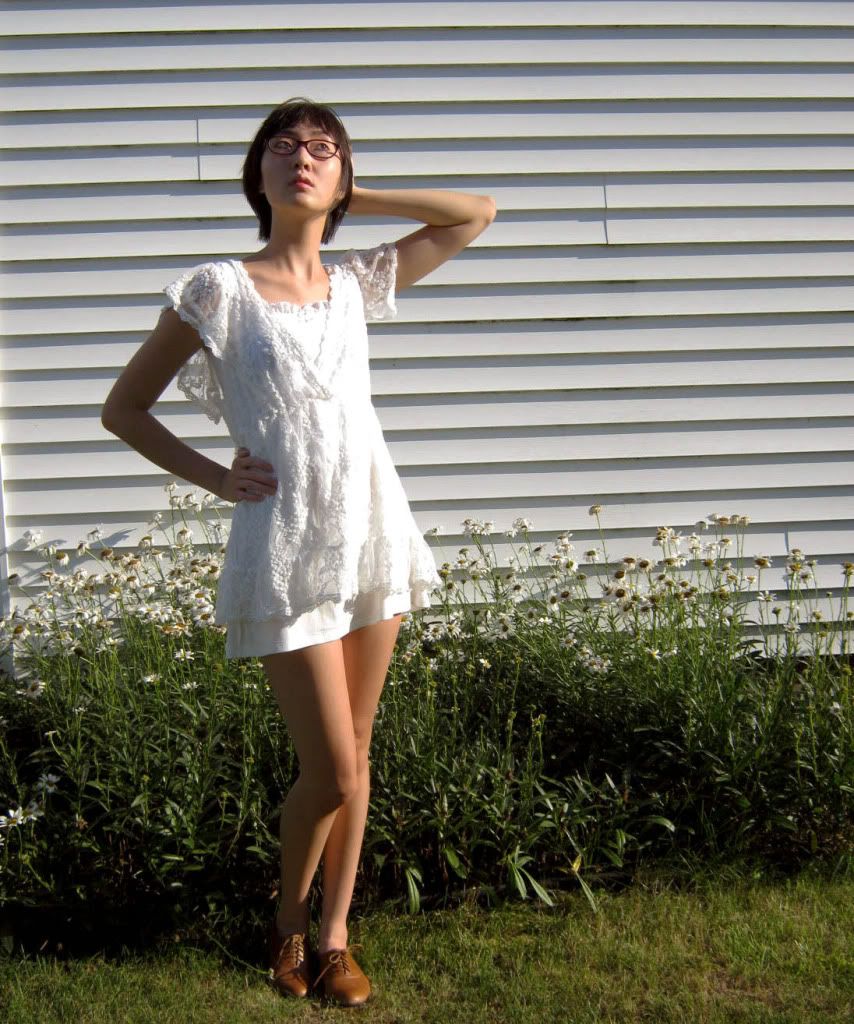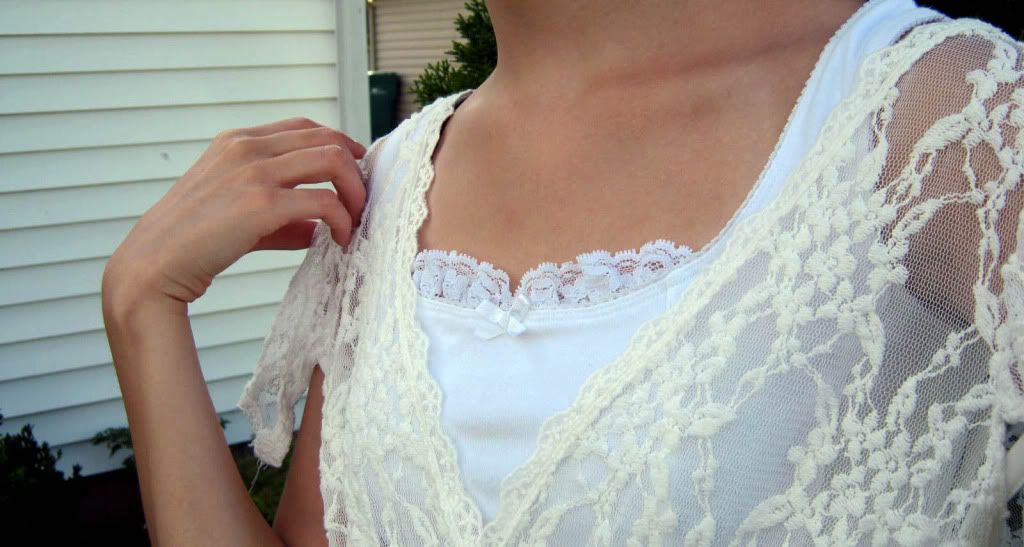 Dress- Ultra Pink via TJMaxx : Tank- Q & A : Oxfords- Jeffrey Campbell via Thailand


Next up: I'll answer 5 questions that Poppy tagged me in a gazillion years (more than a week) ago. And maybe if we're lucky-- an outfit? One can only hope.

PS: How awesome is this??? 95 followers?? Thank you so much, new and old lovely people. :) It's crazy how I just started this blog at the end of last year. I hope for a surprise once the blog hits 100, but I won't say what...