Friday night was a blissfully unbelievably summery day. It was gorgeous and I even walked around sleeveless.
What's Lovely for Friday, April 2, 2010
: The
sensation of a cool breeze sweeping around your summer dress
that's
fluttering and rippling lightly around your legs.
Too bad my computer wasn't just as wonderful that day. Which is the honest and crappy excuse I have for not updating yesterday. So suspend some disbelief and pretend that I'm Doc Brown and you're Marty McFly and we're going BACK TO THE FUTURE. Though we'd actually be going to the... past. And... this is the second
Back to the Future
reference I made on this blog. Geez.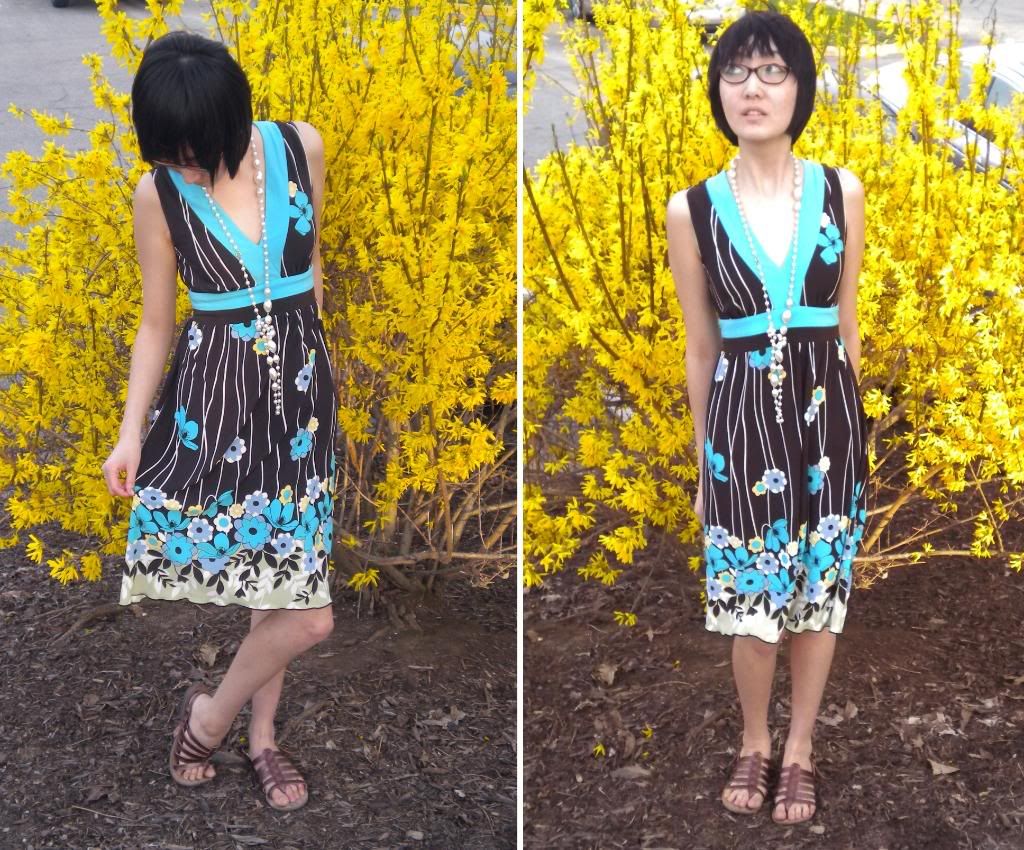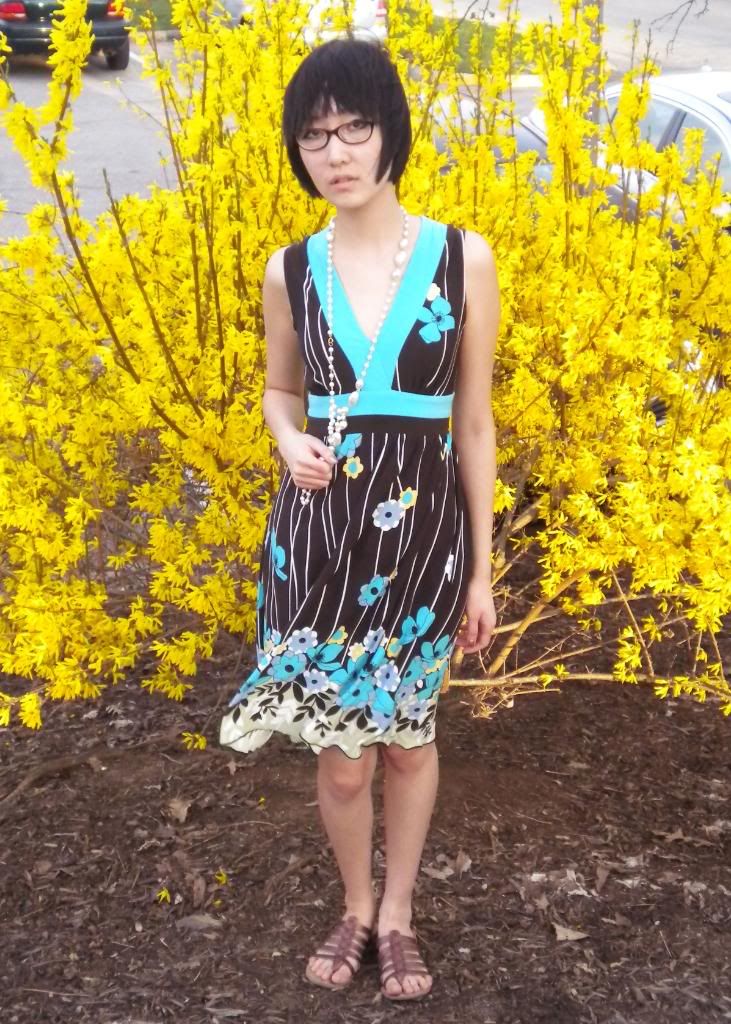 Yes, these were taken next to a parking lot. But the cars totally add to the wistfulness, right. RIGHT??

Dress- B.Wear! : Pearls- vintage : Sandals- TJMaxx : Cardigan- Gap

I wore this dress in celebration of the weather, but I couldn't help but remember that I got my dress on the day of my high school graduation ceremony. Back then, I didn't really have any nice dresses-- or any, for that matter-- so my mom and I went to the mall right beforehand to buy one. I recently was looking through my album of photos from that day, and I noticed two things. One, a lot of these pictures were very blurry. Two, I can't believe how much can change in just a few years when I could still recall what happened, who I took pictures with, how I felt then. Plus, how egregious I looked back then.
Yipe
.
But yeah. Isn't it funny how there's a certain story behind some clothing you wear?
I felt like this song perfectly captured the feeling of the bright sunshine and colorfulness of that day. I dunno. It's

deep

, ok?? Plus I love any guy who can dance like that.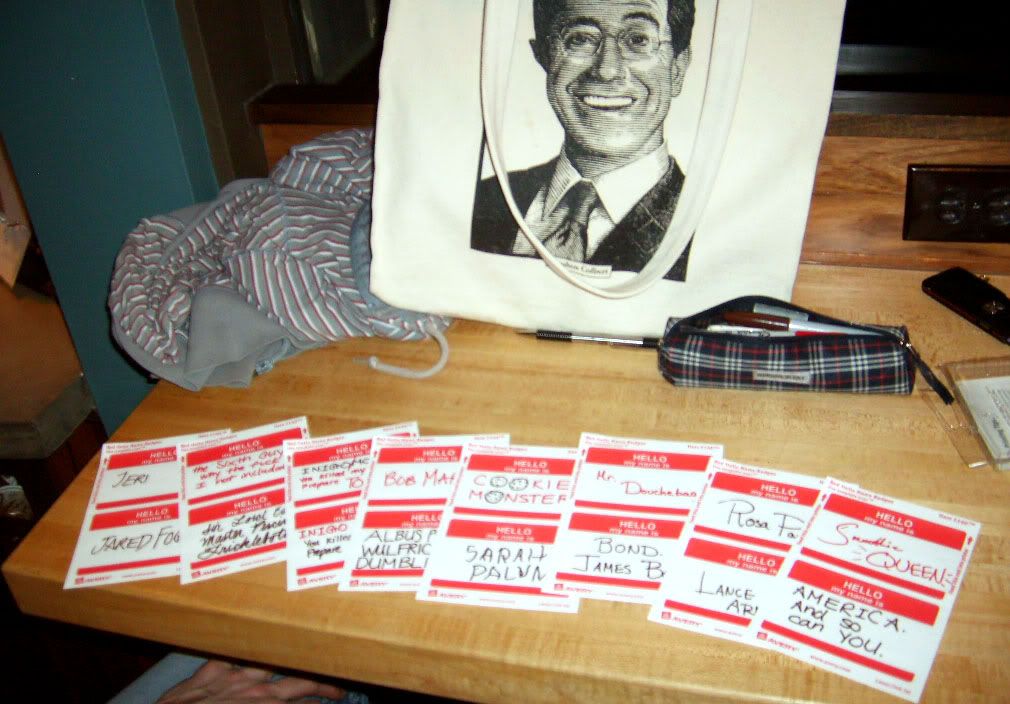 Stephen Colbert is watching, and he approves.


Friday night brought on harmlessly fun shenanigans.
Remember the post-it bandit caper I did with my friend Joey before?
You remember Joey?
Of course you do
. Well, the Sticky Bandits (I think that's our unofficial name now) have struck again!!
This time around we used "Hello, my name is" stickers, which was a great improvement over the post-it notes, only because they're substantially stickier. Plus, it wasn't minus ten thousand degrees outside so it was much easier to walk around and nonchalantly "improve" public settings.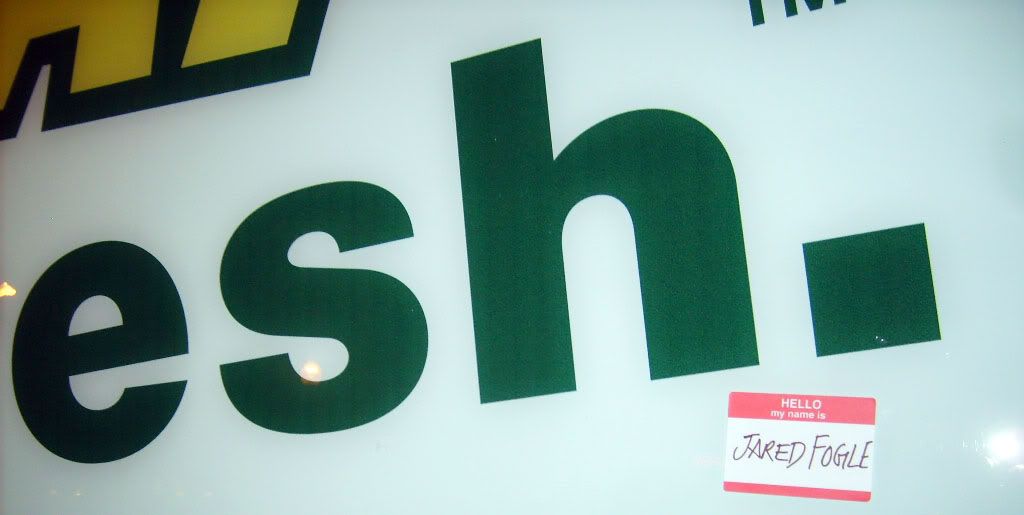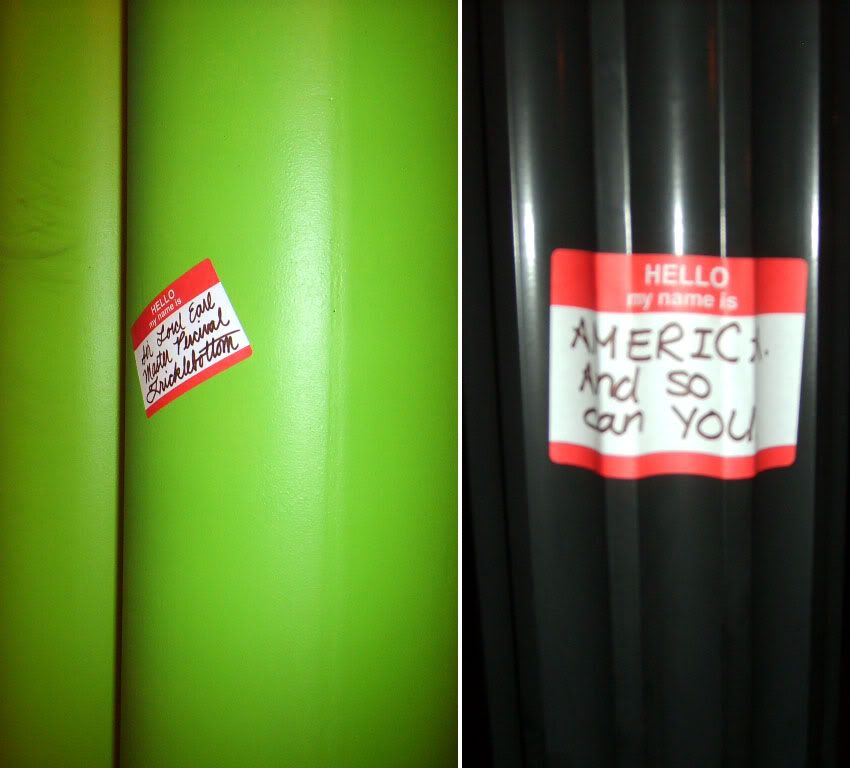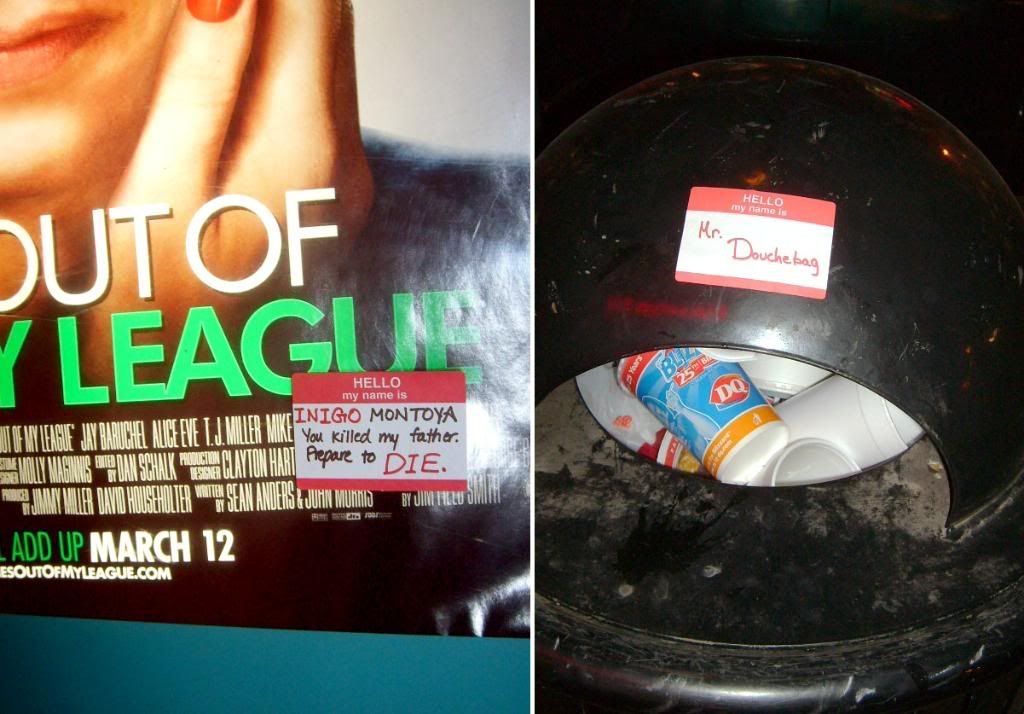 We kinda

had

to do the "Hello, my name is Inigo Montoya." It's a deemed classic.
Do you guys have any ideas what we should do next? I'd love to hear your suggestions!

What's Lovely for Saturday, April 3, 2010
: Sitting in the car with your friend, your favorite music blasting louder and louder, swelling into this tumultuous crescendo and you're singing along with wild abandon, the road is all dark, the lights are lit. Then you sit there and both of you don't say a thing.
It's all perfect
.
Then you and your friend re-enact a scene from "Telephone."
It all becomes more perfect.