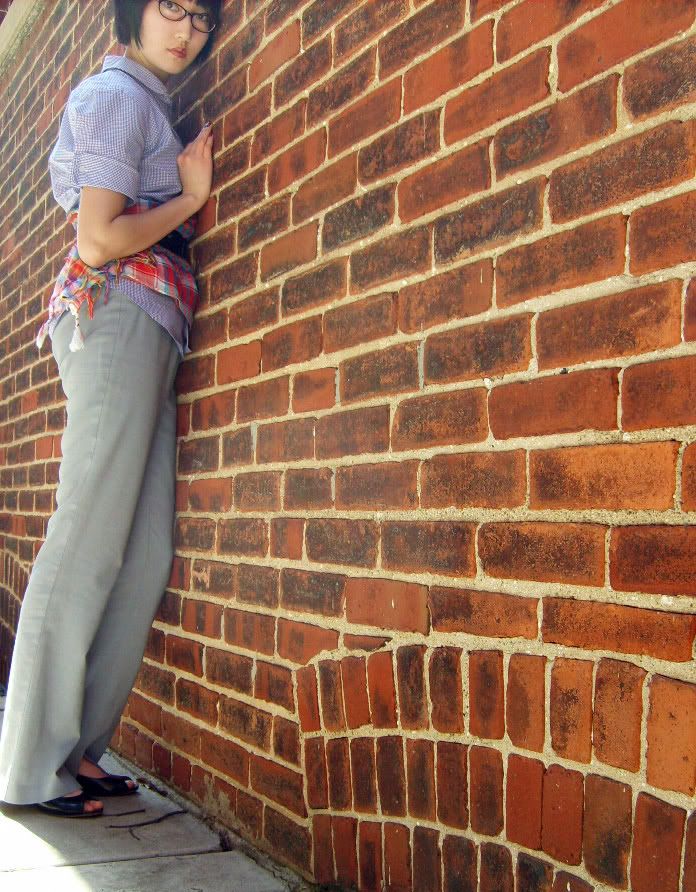 My school newspaper took full advantage of this joyous occasion by
swingin' it Onion-style
(we only had 2 pages of "real news" in the whole 14-page issue). I even got one person with my OMGOSH I CAN'T BELIEVE SNOOKI WAS ON CAMPUS status on Facebook (oh what delightful horrors were that be true). So while I didn't make a single "hey I'm preggers PSYCH" joke today, I'd like to think that this year's 4/1 was a rousing success.
And here's where my narrative stops.
April Fools
, I seem to have lost all energy to talk-- or think, for that matter. It's been a long week, and my brain is telling me that today's Friday.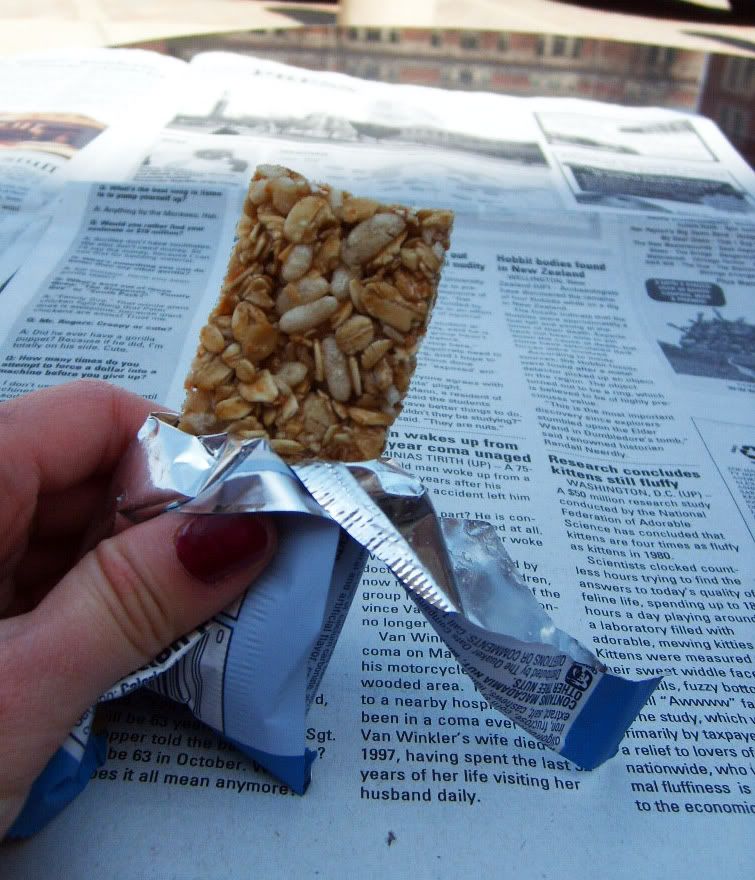 Mmmm... toasted coconut banana macadamia nut granola bar. That's a mouthful (hyuk hyuk, get it)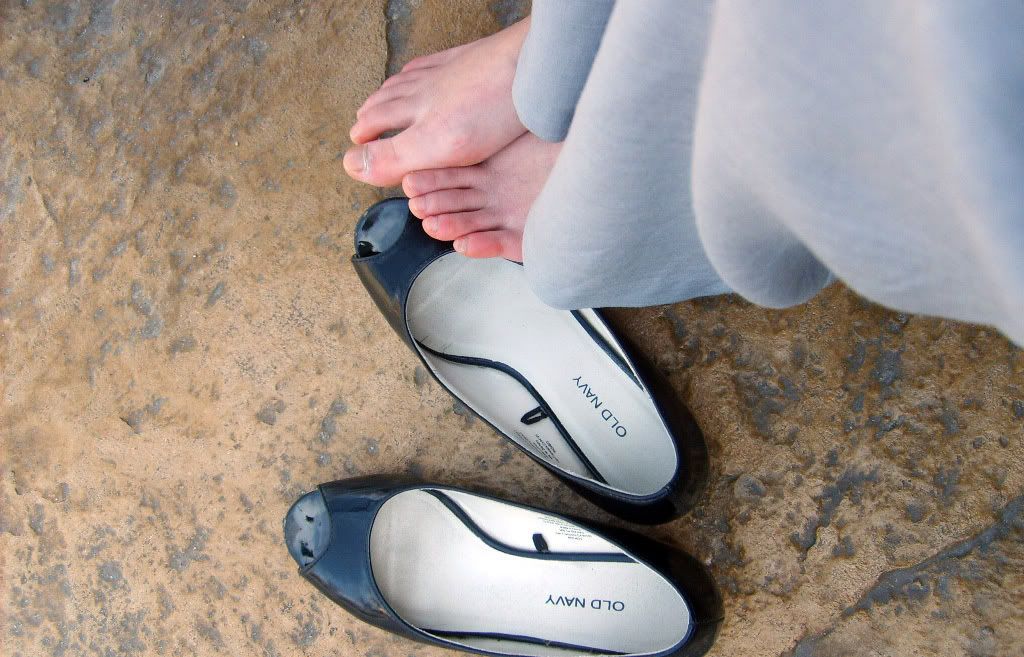 Excuse my grody granny feet. These pale suckers haven't seen the light of day in months.
And the Most Awkward Placing of Hand award goes to.... Charmalade, for her work in "What the Eff Are You Doing Here?"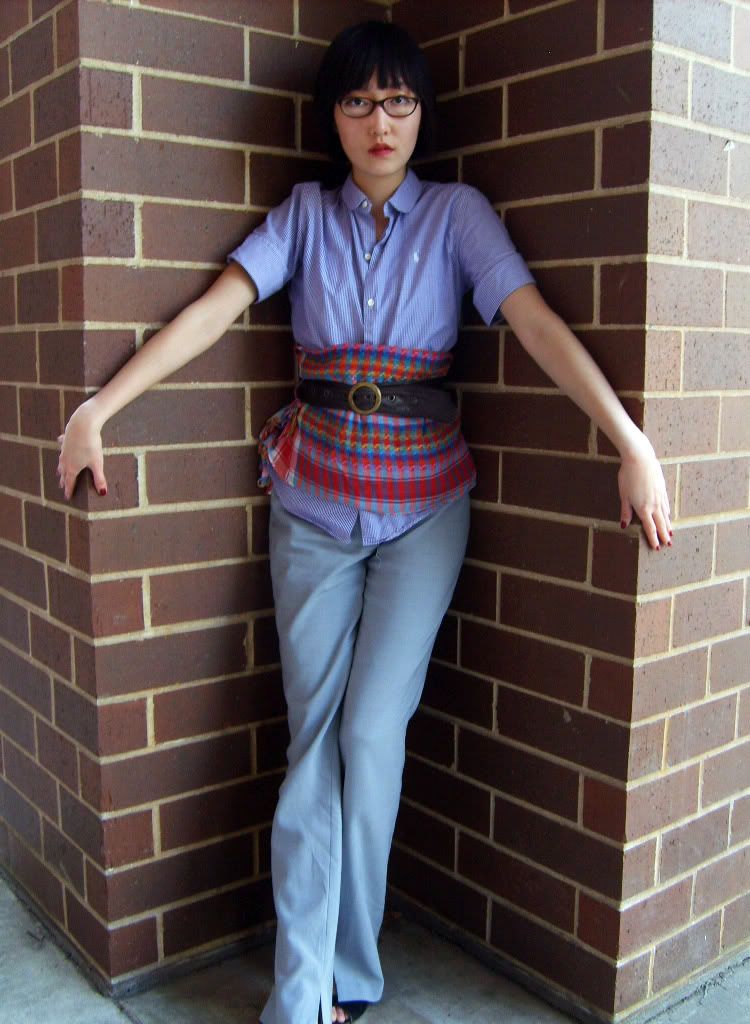 Shirt- Ralph Lauren : Scarf- Passport Accessories via TJMaxx : Pants- Korea? secondhand : Shoes- Gap : Belt- Walmart
What's Lovely for April 1, 2010
: Realizing that
it's bare-it-all sandals weather
, freeing your toes from the confines of boots and shoes
This picture is for all you foot fetishists out there, since so many visit my blog.