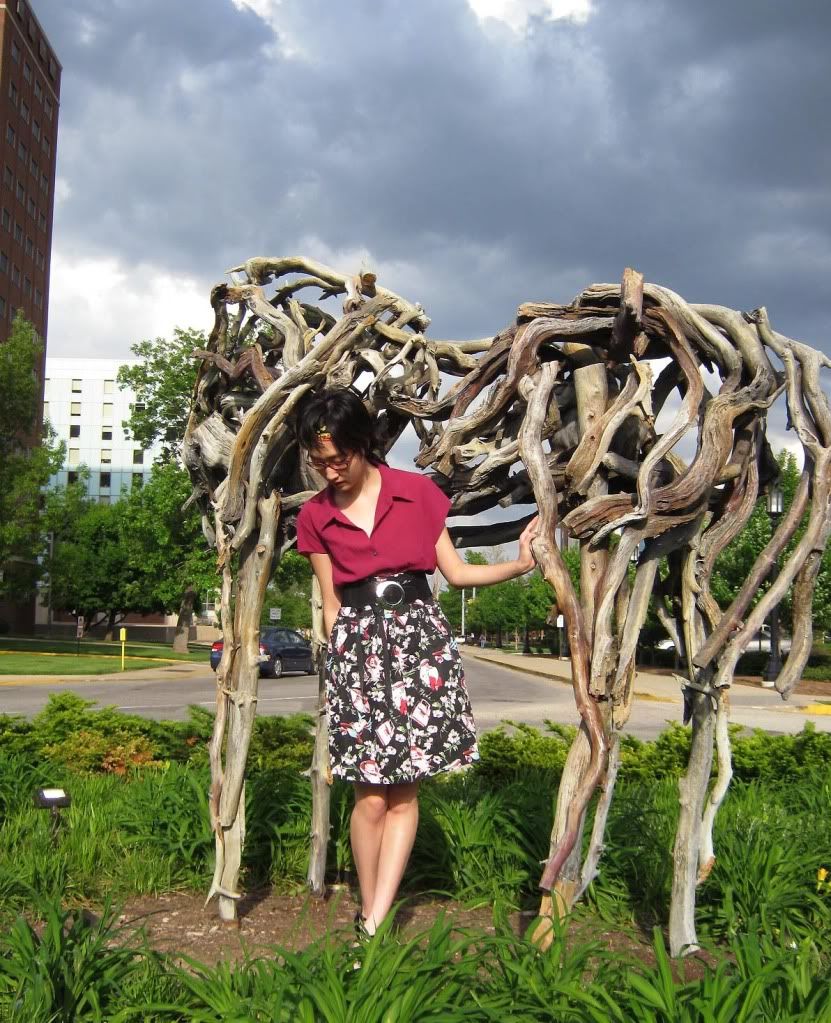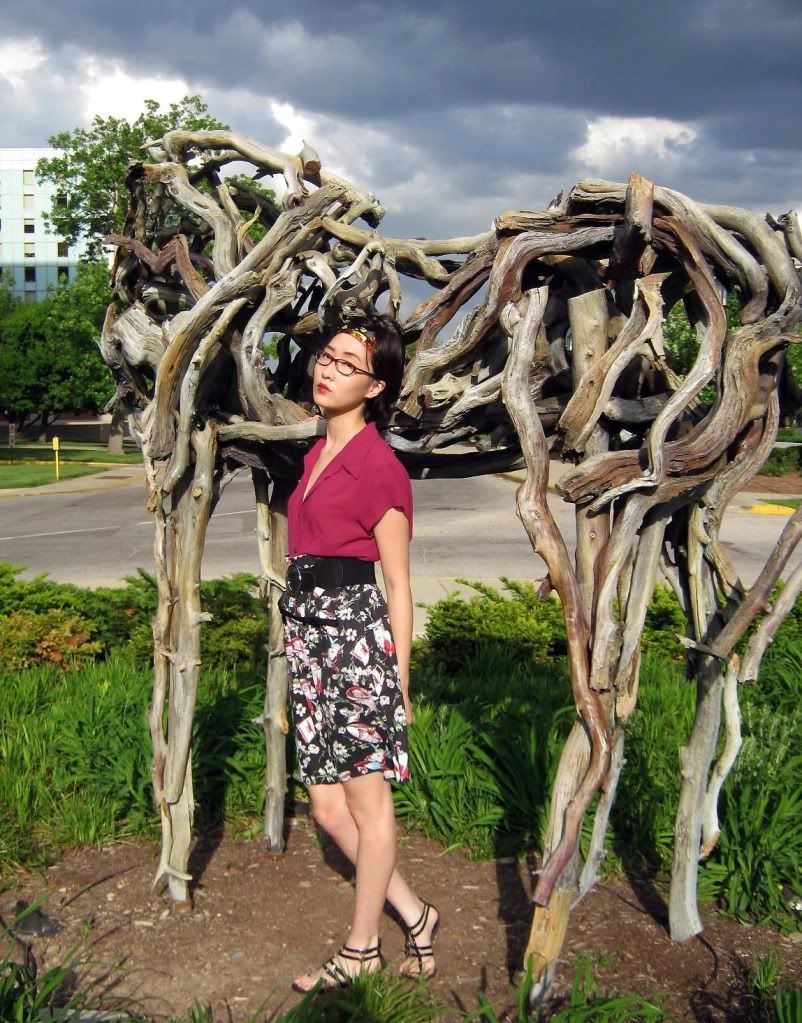 Blouse- secondhand :: Belt- Thailand :: Skirt- so long ago, since ... 9th grade! geez :: Sandals- TJMaxx :: Lipstick- Revlon Lustrous Lipstick "Plumalicious" :: Horse- THE LAND OF EQUESTRIA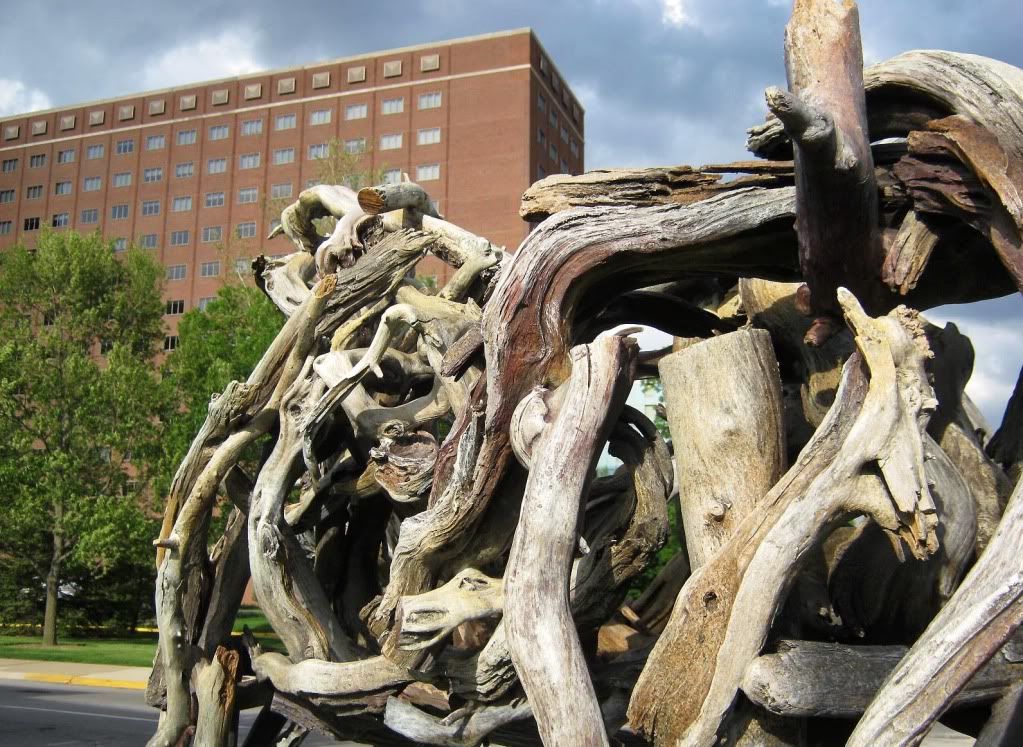 Can you ever believe that this statue is made out of metal, not wood?
Though I wore this shirt primarily for the practical reason to cover myself without collapsing into a pool of tired sweat, nostalgia managed to permeate my skin as soon as I put it on. I couldn't help but recall that around the same time last year, I wore this shirt (and sandals) on my first day out in a thrillingly new country. Just looking at the pictures I took back then make me smile. They remind me of the smell of frangipanis, the tropical flower that grew almost everywhere in fragrant clusters.
Here, there are no frangipanis. But there are ... whatever these flowers are. I'm no botanist, so if anyone can kindly point out what flowers they are (I know they're not lavender, unless my nose is broken and I couldn't easily tell), I'd appreciate the extra bit of knowledge.
These might not hold the same sweet scent, but they still had the sweetness to attract many bees.
Wait, crap. That's not a fair trade-off, is it? Shit.
Anyway:
is it weird that I find myself occasionally missing a place that isn't home? Have you ever found yourself in the same or similar position?
Most importantly, will the bees leave me alone?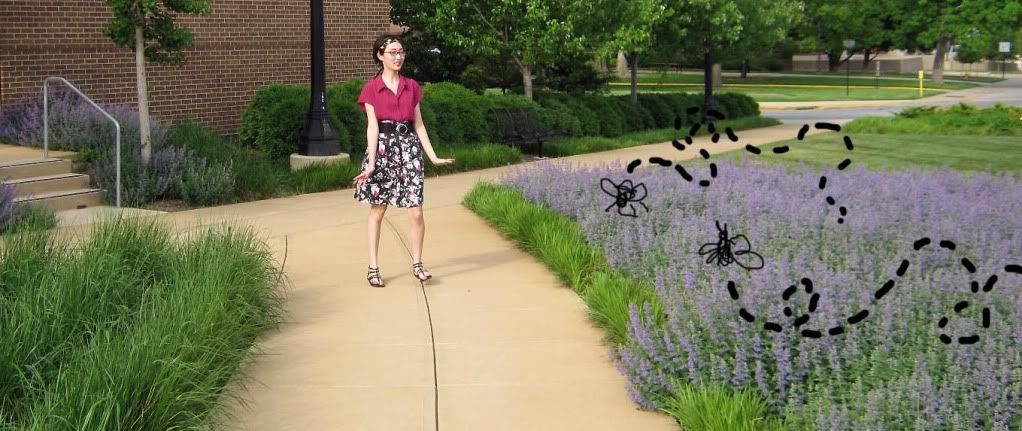 This is the awkward position I'm left in when my mind goes OMGOMGOMGGUYZBEEEEES. Here's an accurate portrayal of the bees, true to size.
I try to smile through my tears of near death. In hindsight, wearing a lot of florals.... probably didn't help.