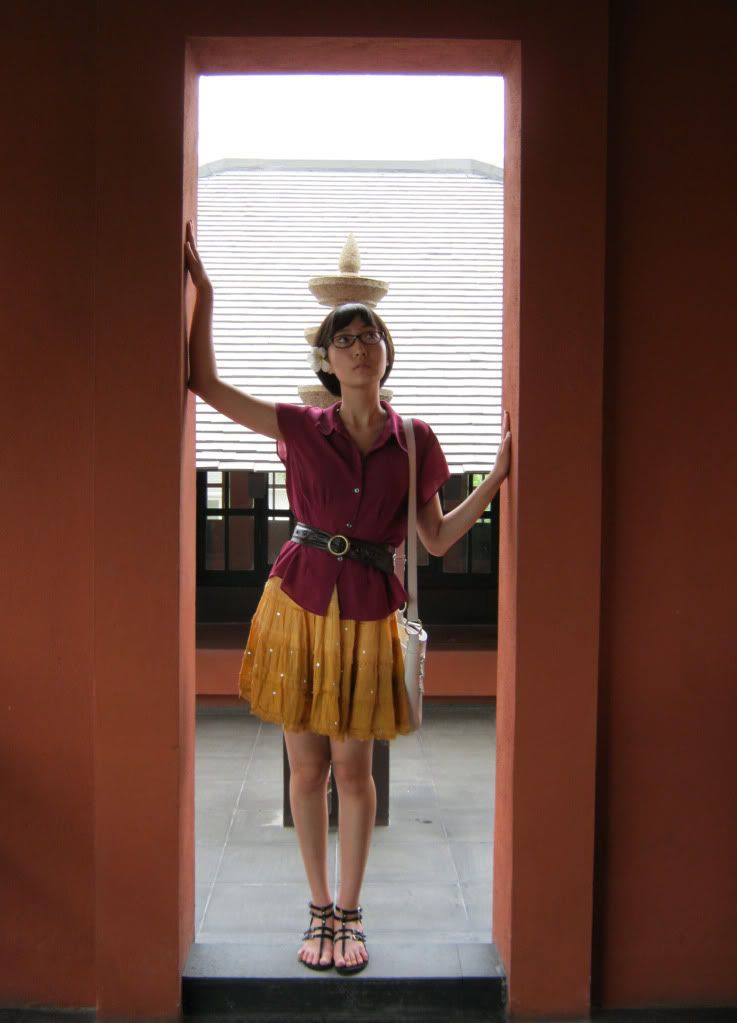 What's Lovely for Thursday, May 13, 2010
: Experiencing not so much culture shock as
culture wonder
on my first official day out in the neighborhood of Bangkok.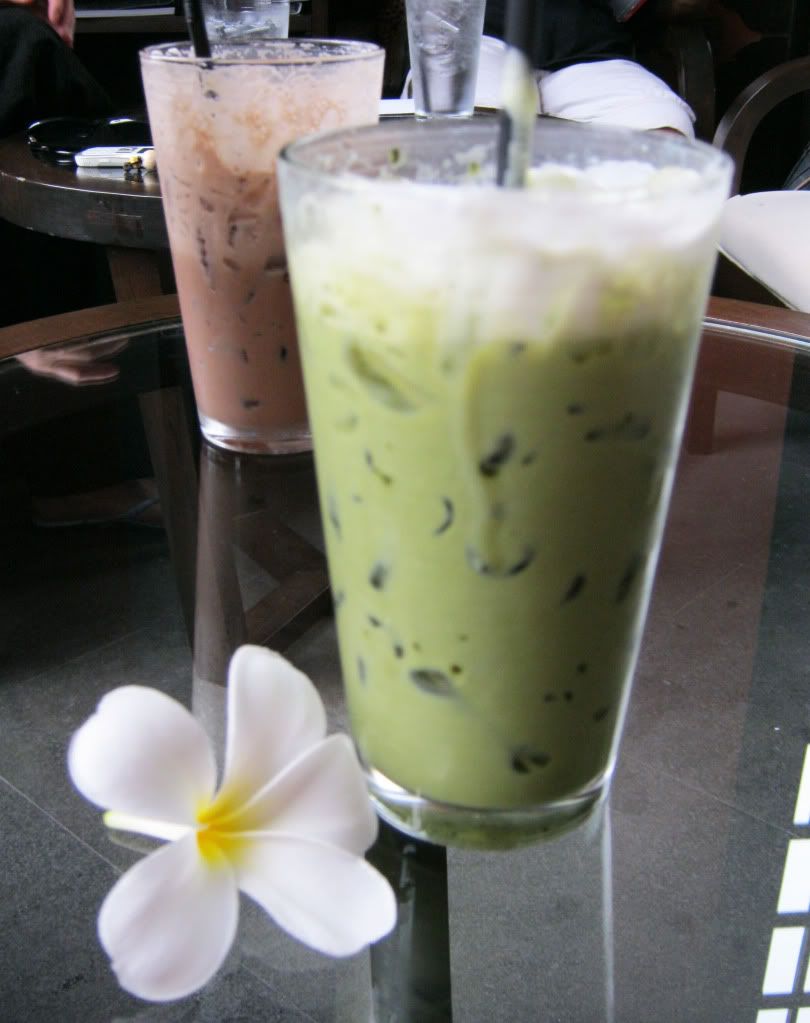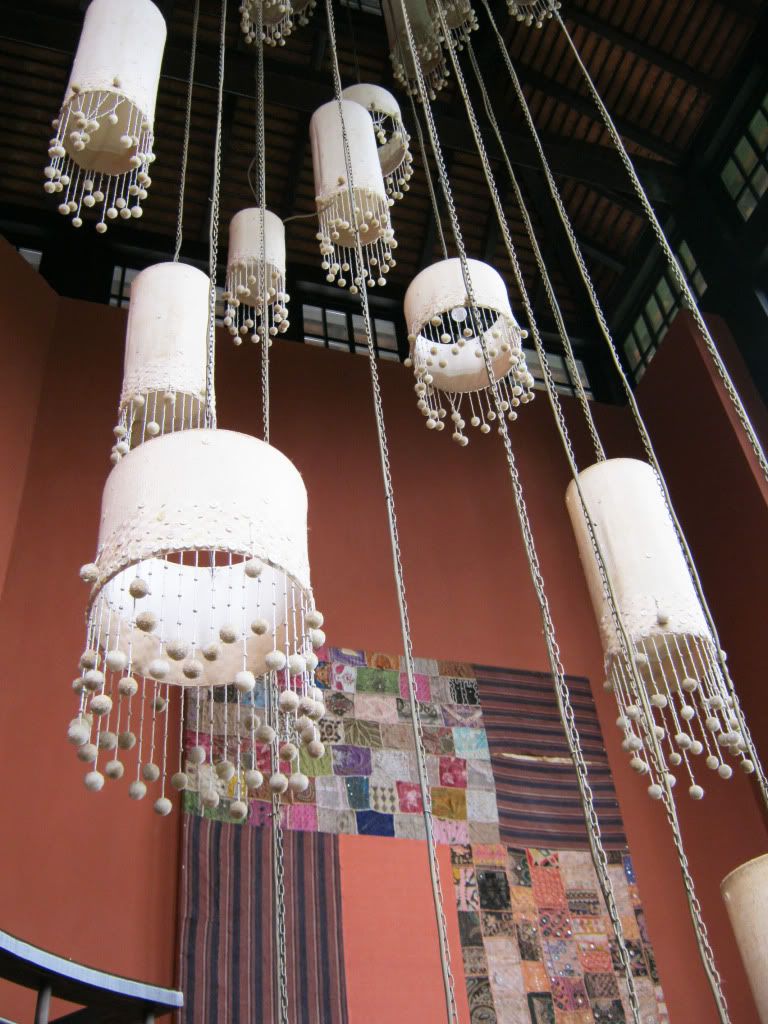 Hello, my blog! How I want to hug thee. *glomp* Call me silly or just jet lagged, but my blog is my baby, and babies need hugs from momma when she's been away. Though I'm still awed and amazed by Thailand (both by its culture and sweltering humidity), I'm very annoyed that I don't have a card reader--- meeeeeaning that this blog will jump back and forth in time (I need to catch up on my What's Lovelies and finish up my Pushing Daisies series, if anyone cares.... ahem). I still have pictures from Monday's day-long plane trip that I want to share, too... So the blog will time travel as well as travel-travel. Apologies, because my sense of time is severely off. I'll be blogging in Thai time, which is 13 hours ahead of the time I usually function on.
BUT I do have these pictures, so enjoy the sheer touristy pictures that I've taken around my friend's neighborhood!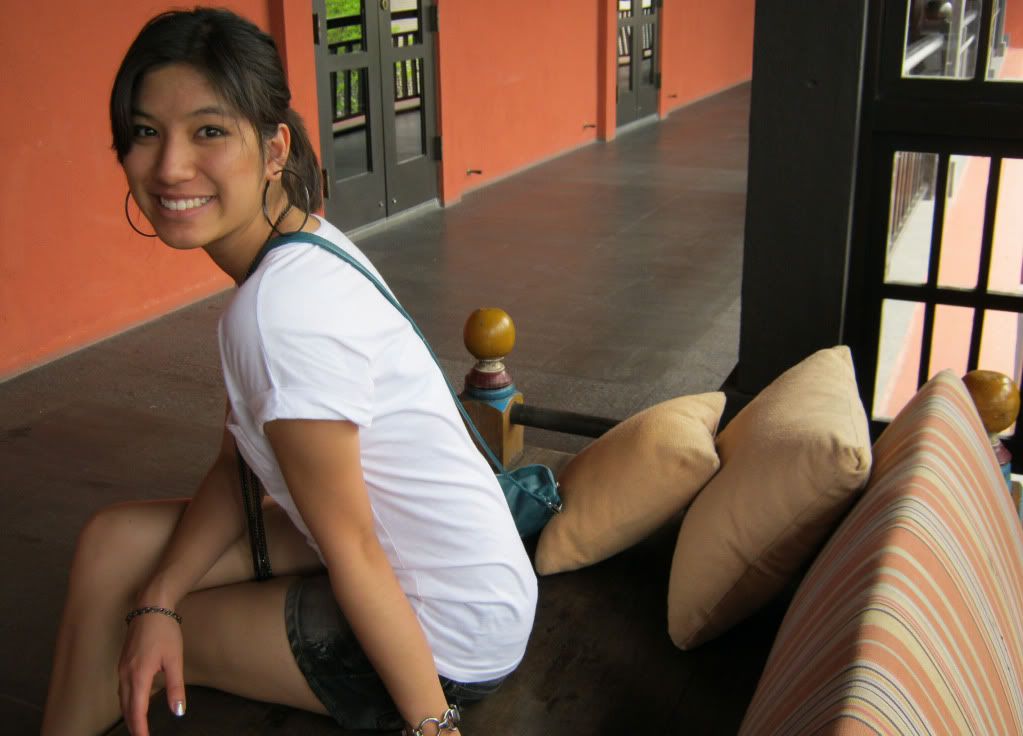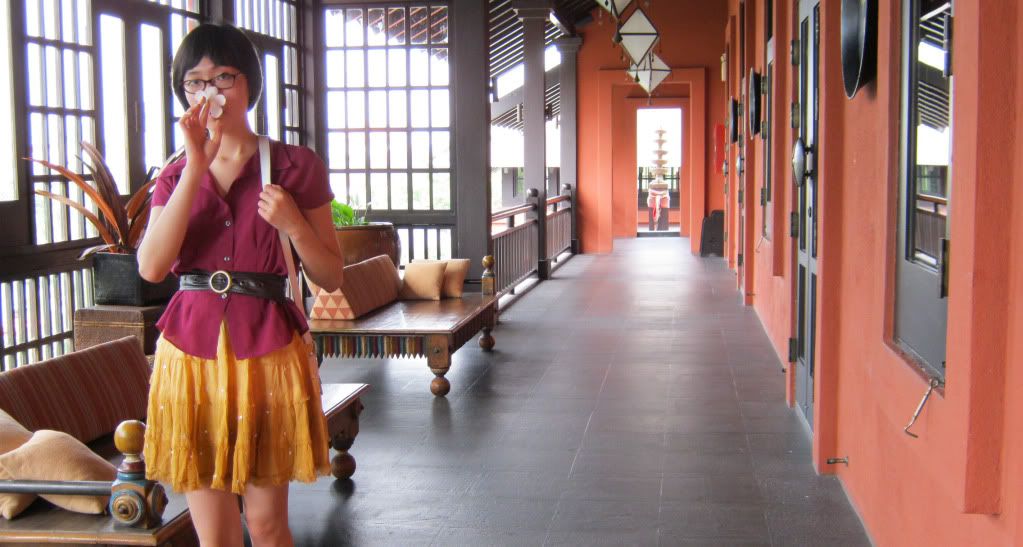 Don't mind me, I'm just sniffin' that frangipani (isn't that the funnest name for a flower?) for all its worth.
Shirt- magic? : Skirt- Macy's : Belt- Walmart : Sandals- Nine West via TJMaxx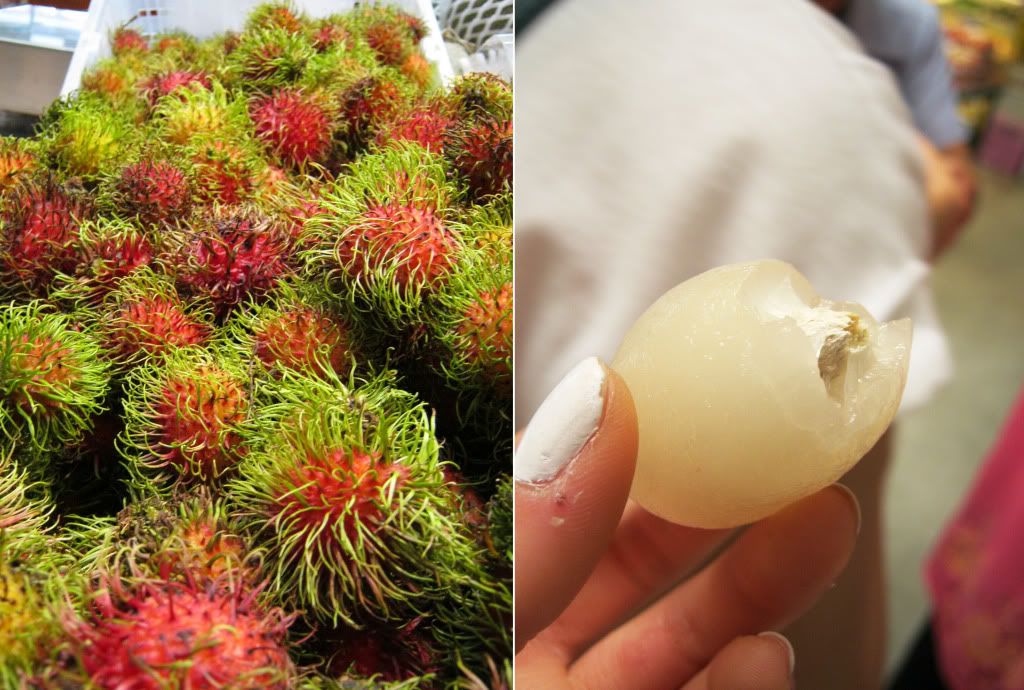 I ate Pink's favorite fruit for the first time, the rambutan. Which I believe looks more like a small creature or Pokemon than a fruit-- but it tastes yummy. Much like a Pokemon.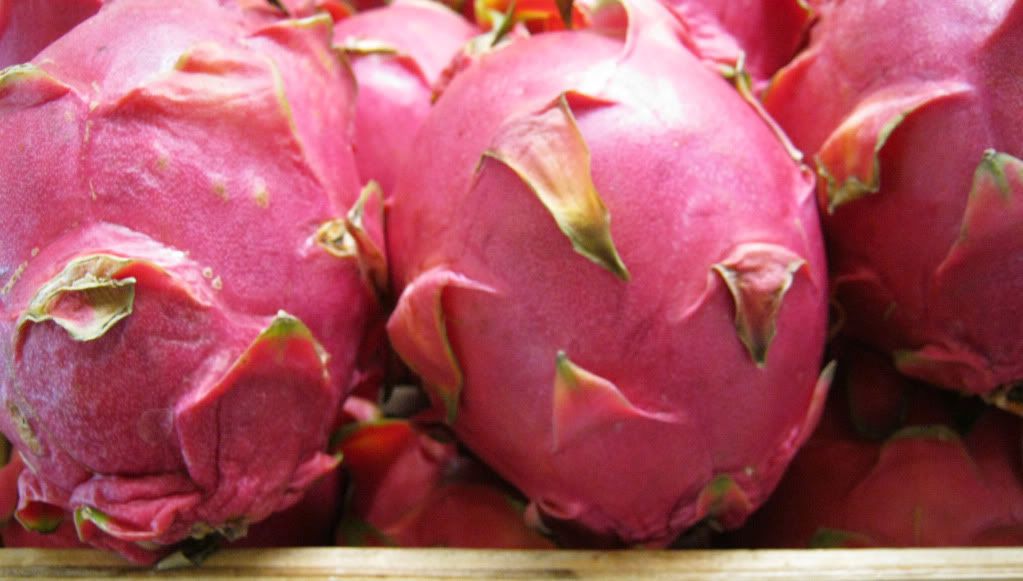 I hear Dragon Fruits taste like dragons. I hope to find out for myself later.
In Thailand, the oranges are GREEN. Woah. I find Thailand to be a fruitful experience. GET IT. Aha? Haha? No? No one? Eff you.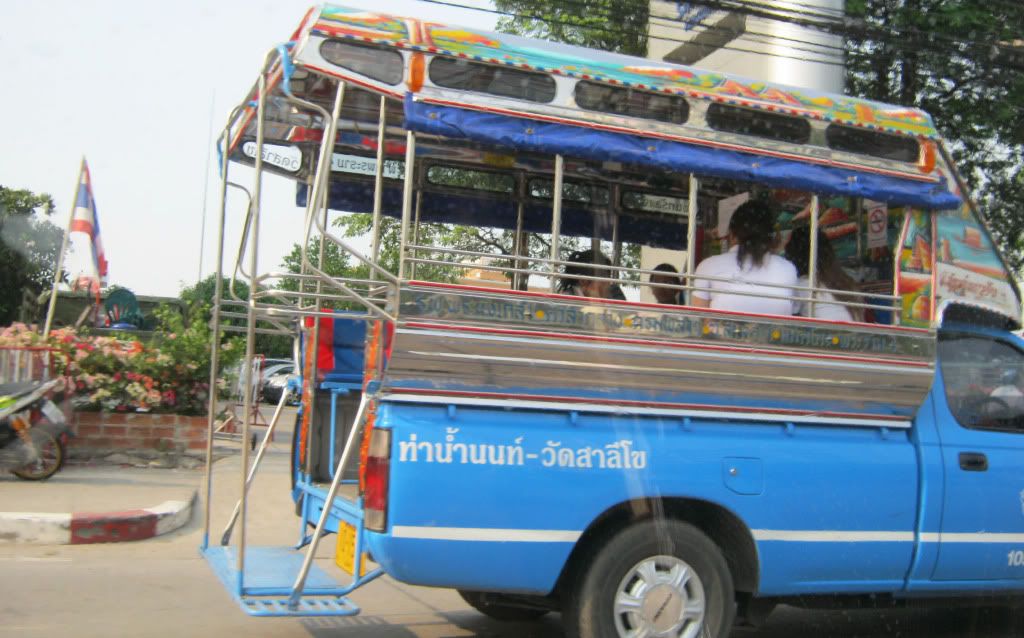 "Rod Song Taew" which translates into "Two Row Car." The more you know!