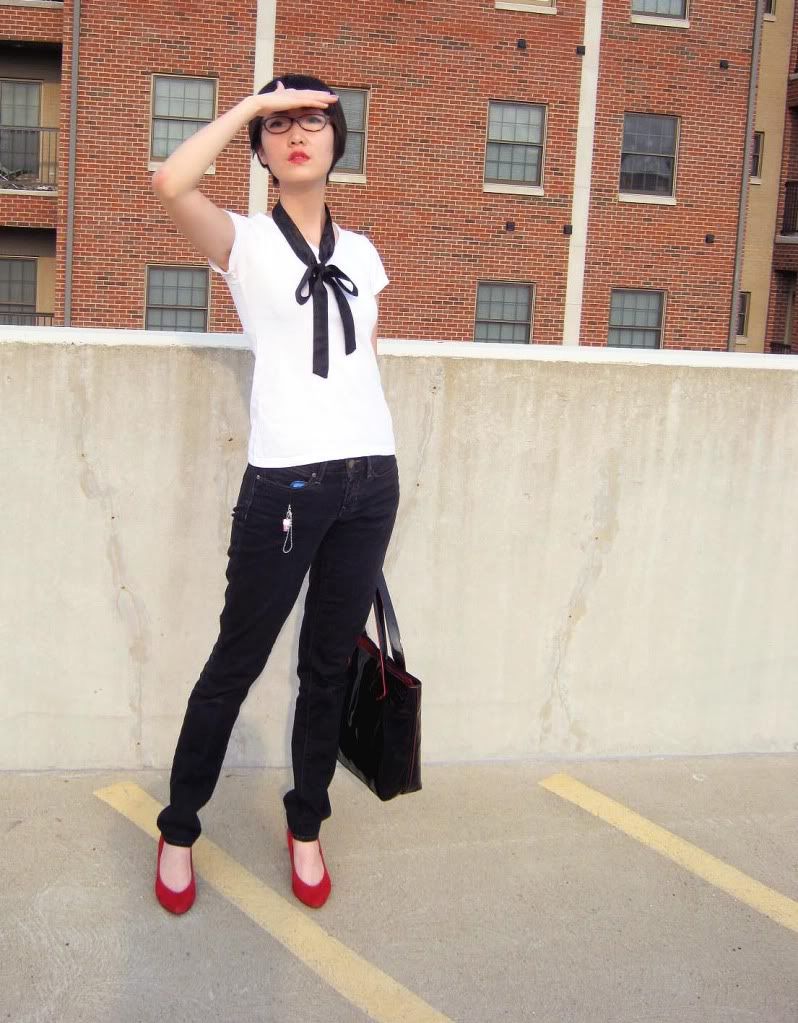 Hi, everybody! (and this is where you go, "Hi, Dr. Nick!") I'm here, it's 2ish AM and the rapture hasn't arrived yet. I wasn't exactly sure whether it was a day-based thing or a time-based thing that would occur on the particular day... But either way, you need to cancel your dinner reservations. Because this is serious business.
Unfortunately, I don't have any particular profundity to spout or more jabs to poke. All I have are these quick photos that I managed to get while partaking in the lovingly warm outside world today before the weather goes badonk because of you-know-what.
And now it's 2:30ish AM. Nothing yet on my end of the world. Lemme know if something comes up on your end of the world. Whether your clocks start going backwards, or your dog starts acting weird, or your doorstep suddenly becomes inhabited by a certain Son of God who has a baseball mitt in hand... Either way, y'know.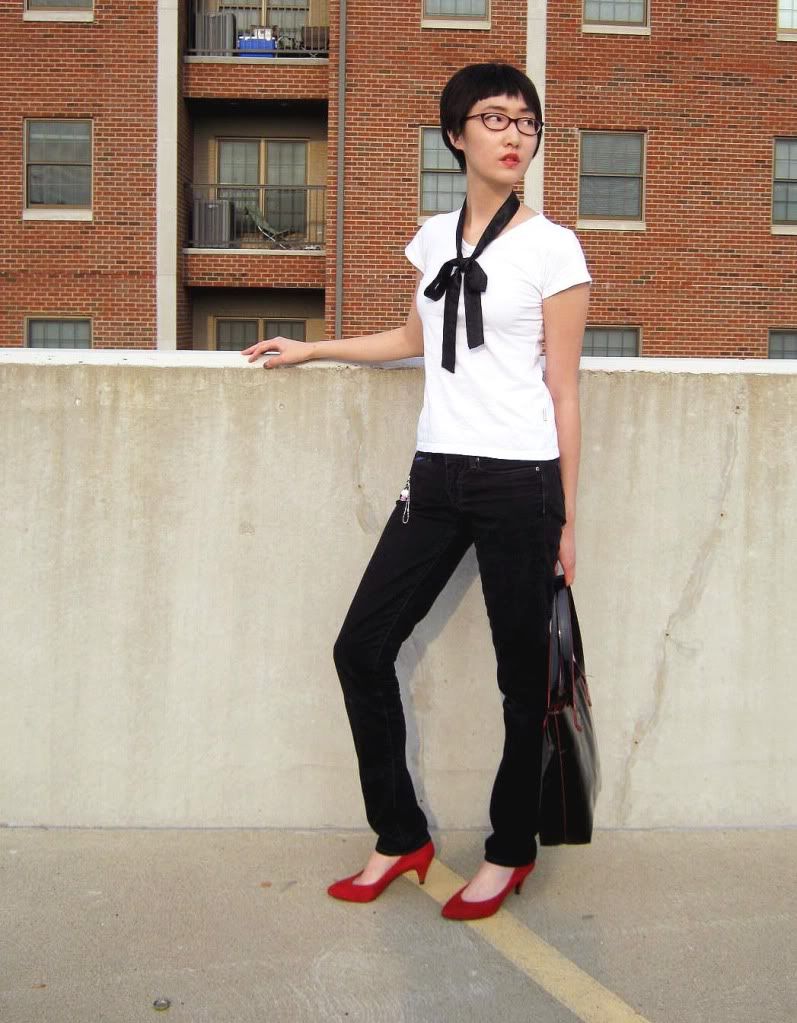 V-neck- Thailand :: Skinnies- Gap :: Shoes- Jessica Simpson :: Ribbon- who knows and what does it matter because THE RAPTURE IS UPON US
Oh yeah, and look, I got a new haircut yay hi everybody hi.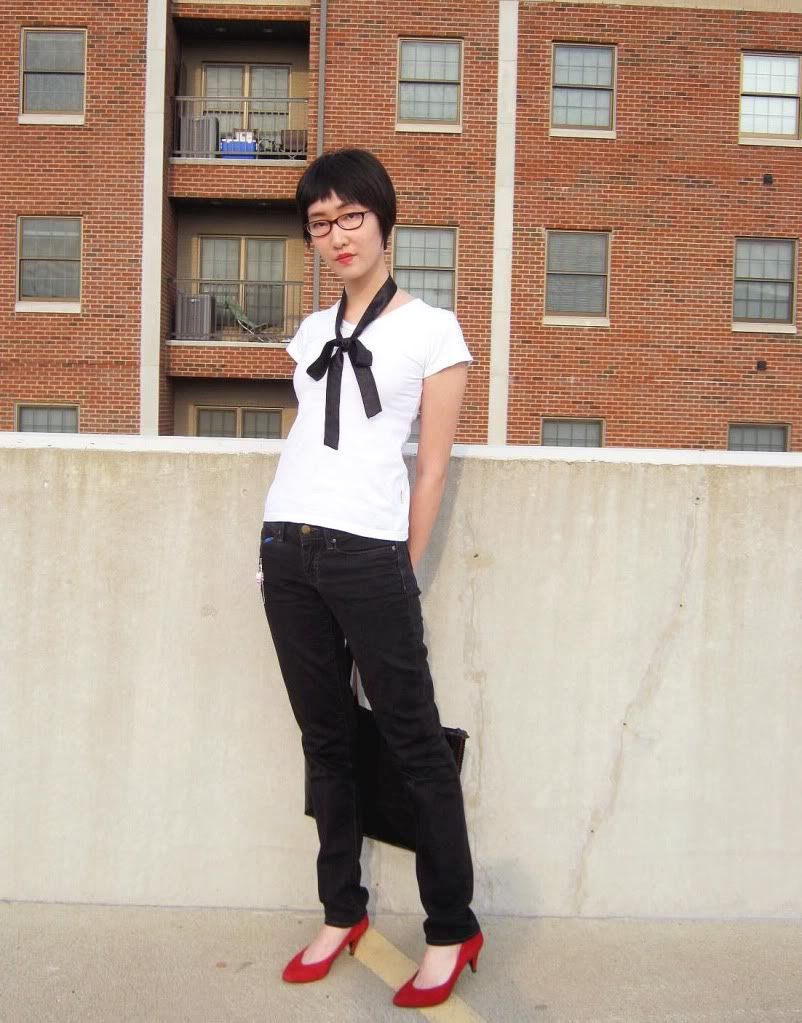 WWJD? Probably say, "chillax everyone, chillax."
My mom will probably kill me for saying that. Or not, since she isn't completely convinced that Jesus is going to make a comeback so soon. She also isn't insane.