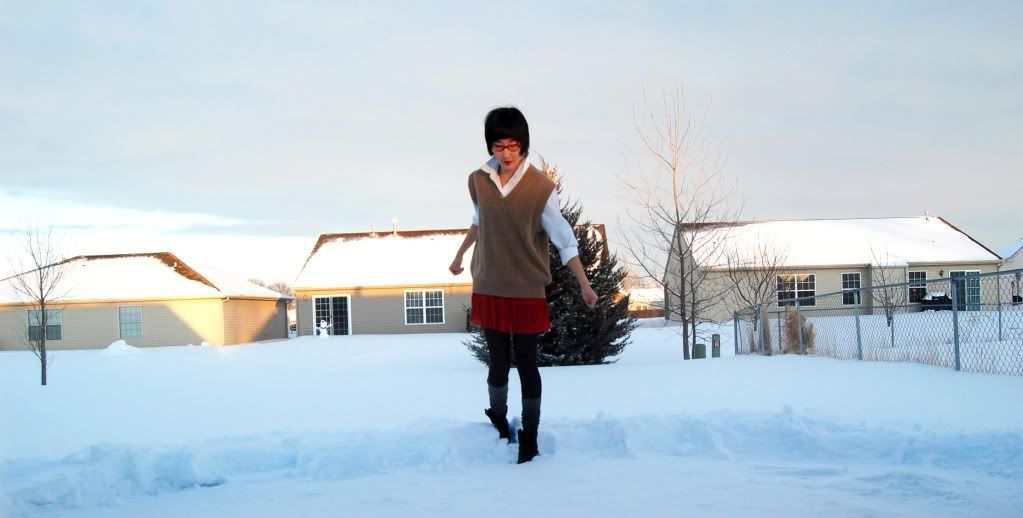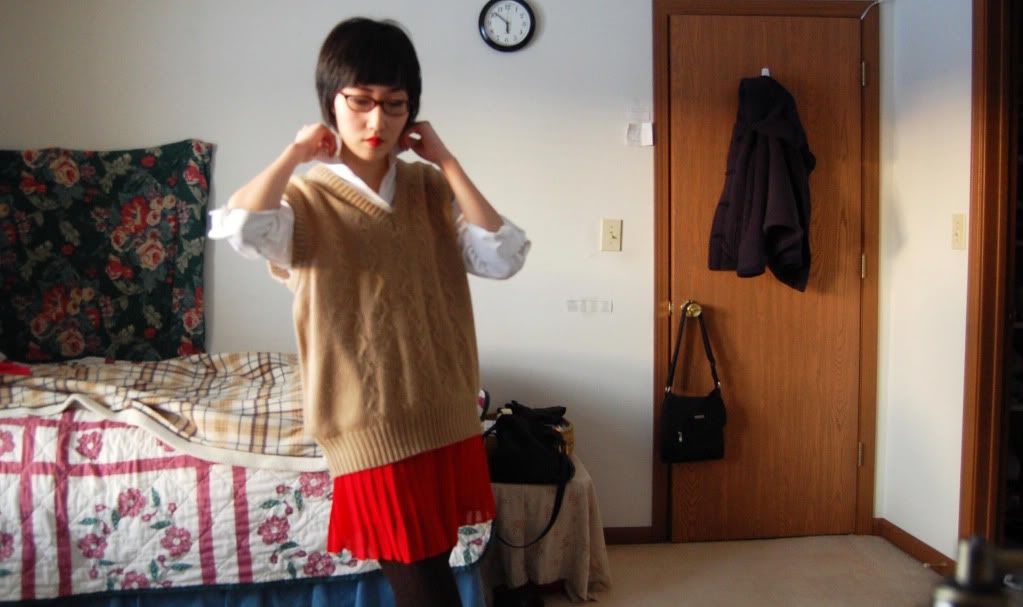 Look at your calendar. Now look at this blog post's date. Now back to the calendar. Now back to the blog post. Sadly, something doesn't seem right because
a) there isn't this much snow and warm cozy feeling in April.
b) this is a poor adaptation of that one thing you all love.
c) answers a and b.
d) I'm on a horse.
Free hug to anyone who gets the right answer.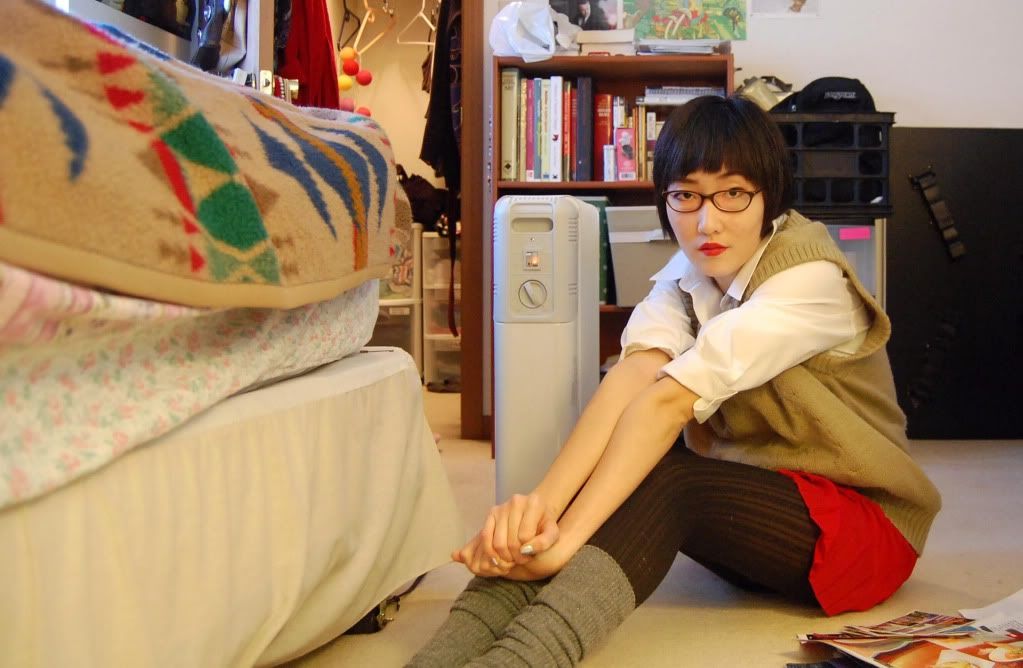 These photos were actually taken back in February (makes more sense, right?) when I was having a bored afternoon one weekend and turned to the camera for mild solace and entertainment. I actually like how they turned out (considering that it wasn't planned), and in a way it makes me miss large, comfy winter knits.
So enjoy the backwards into time (and elbows, as seen above) as I go enjoy what will be a helluva weekend... which is going to be both good and terrible. Allow me to be a cliche record and bemoan, "why can't a weekend be much longer?" Amirite, people?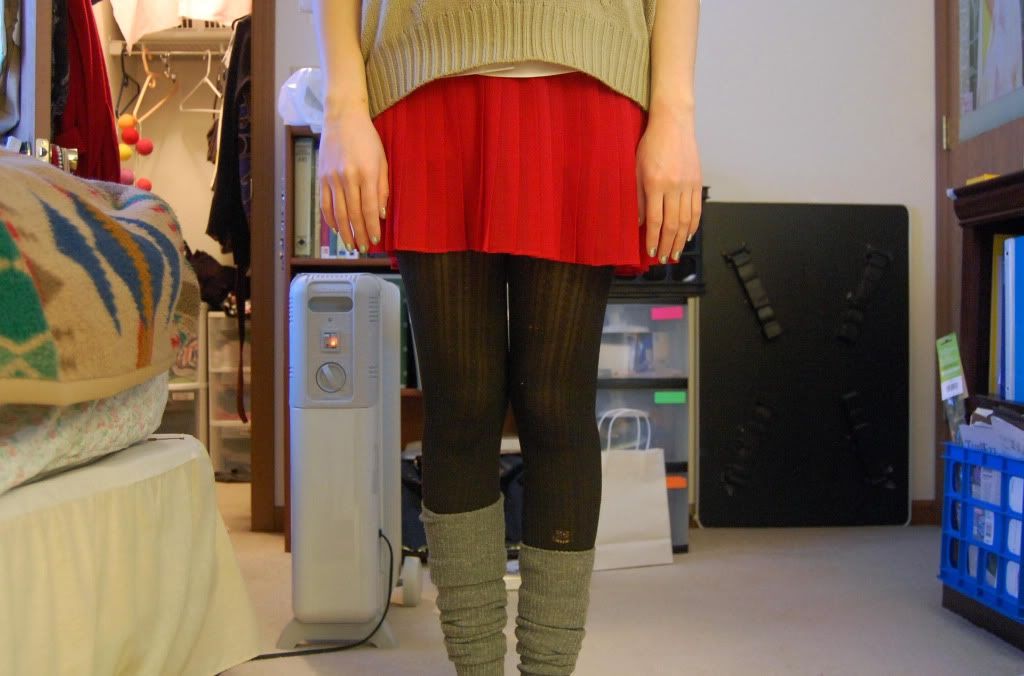 Blouse- secondhand :: Vest- thrifted :: Skirt+Socks- Urban Outfitters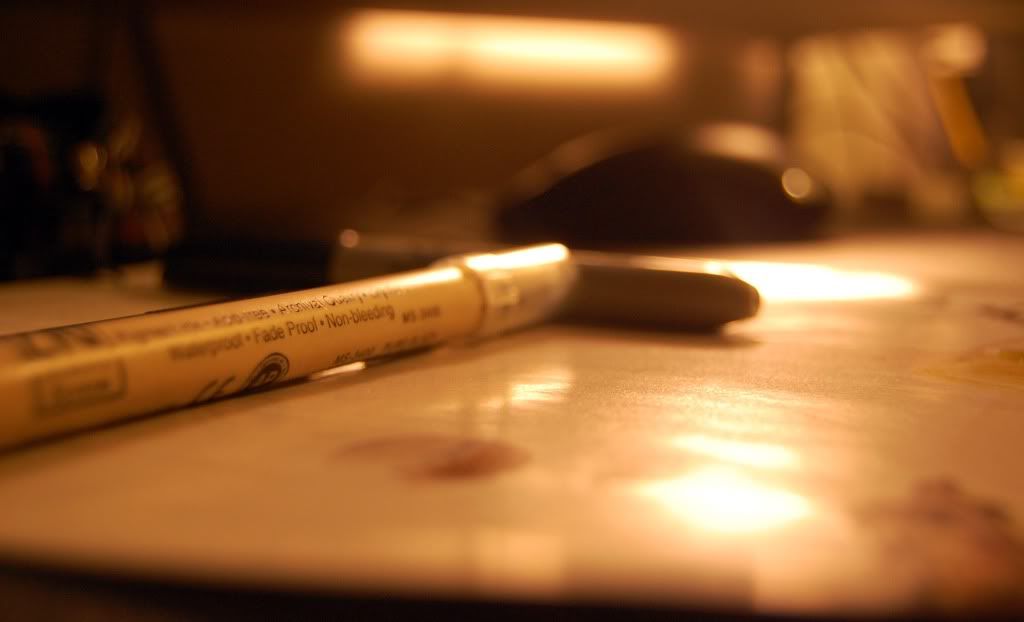 Oh, and the answer's C for Charmalade, Chihuahua and chutzpah. What's your favorite c-word? And no, not THAT c-word. Dirty minds, all of you.