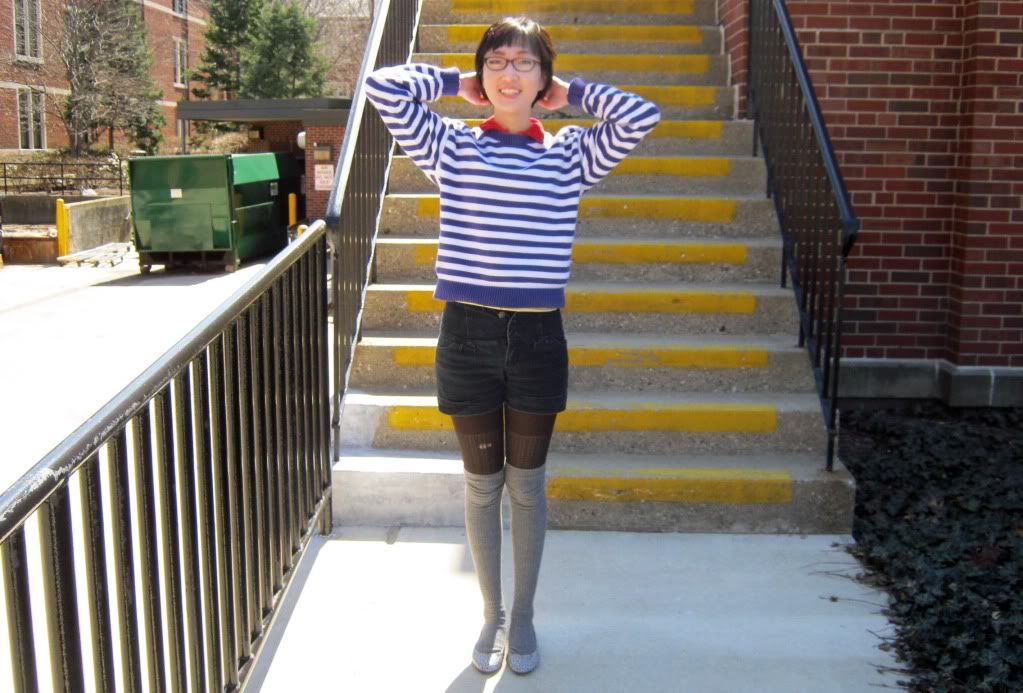 Miss me?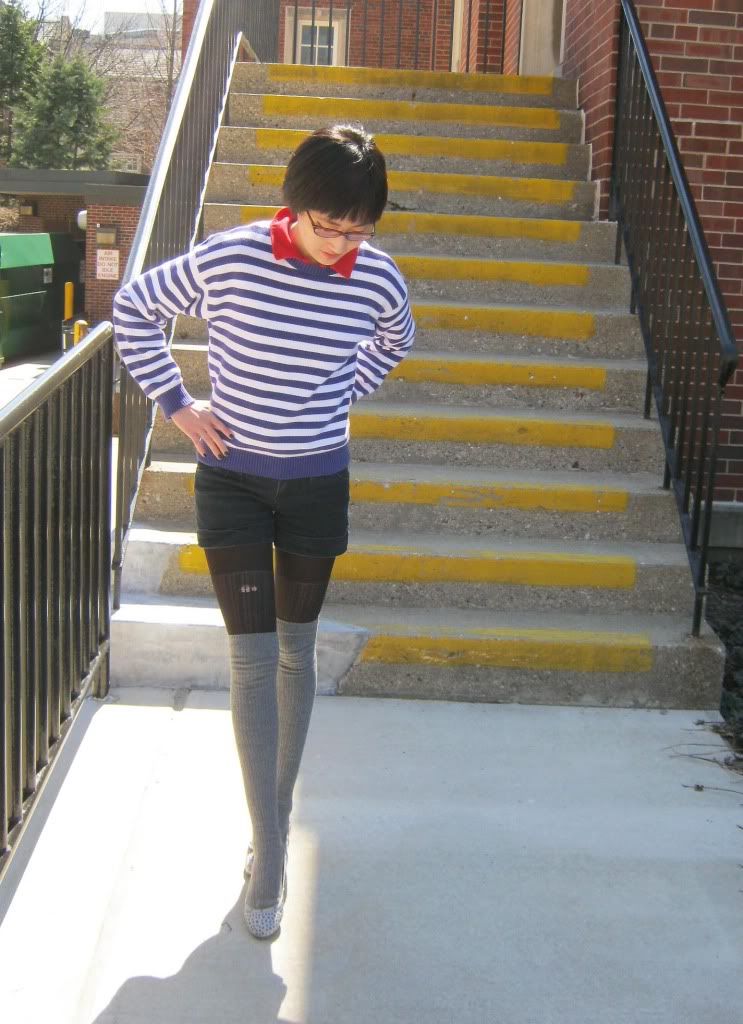 Polo+Sweater+Flats- I think they're all Mom'd, oh geez :: Shorts- Thailand :: Socks- Urban Outfitters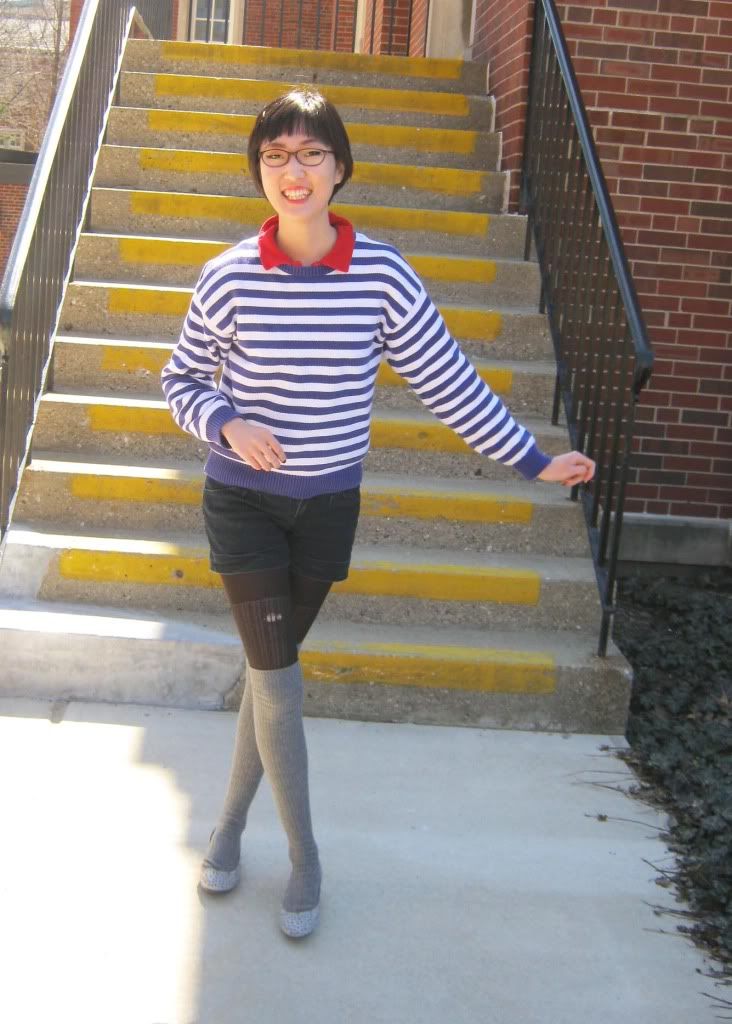 Noticed anything different about me? Perhaps in the hair follicle area?
You mean you didn't miss me? I think I need to quote my friend Cee-Lo Green and say... fffff-f-
forget you. Yeah. Forget you. Though it's really hard to do so because I see you all the time driving 'round town. Why the hell are you in my town? Are you stalking me? Don't you have better things to do? Forget this. I'm going to go play on my Atari while driving my Ferrari.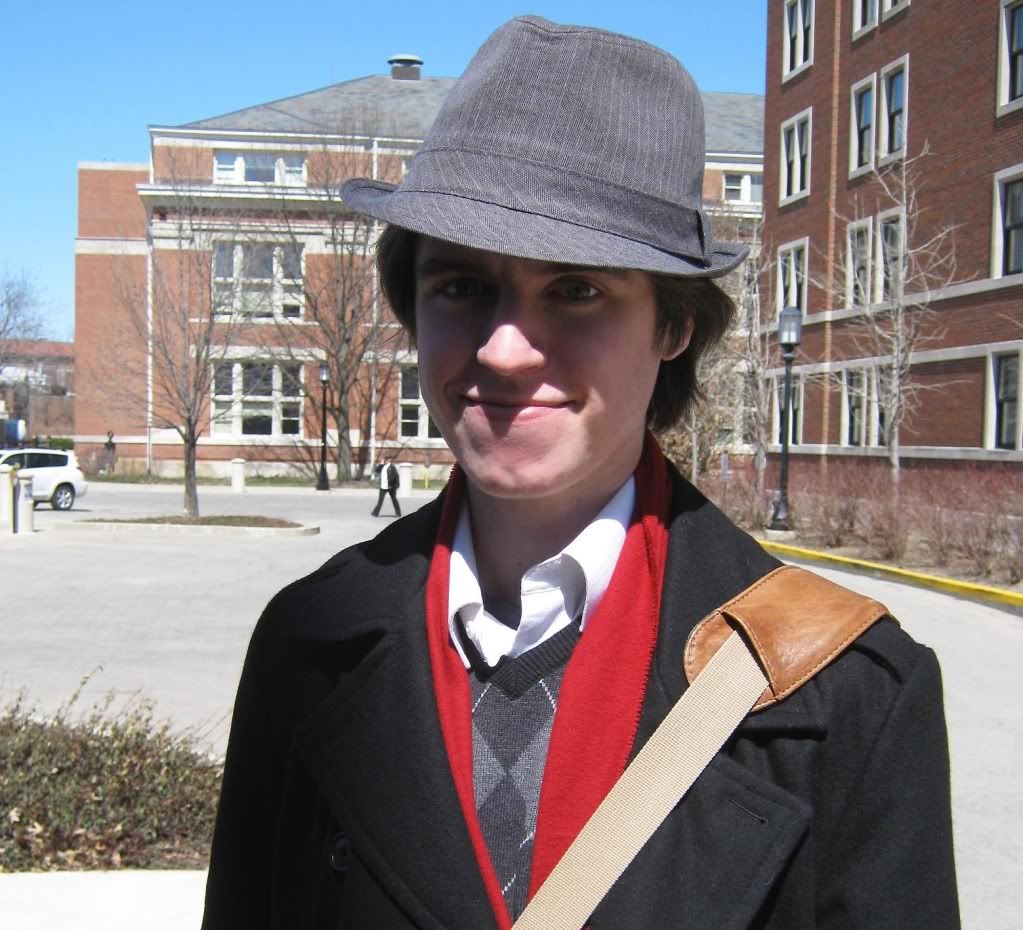 Here is my friend Scott (my designated photographer of the day). He believes he is Carol Channing and has yet to bake cupcakes with me. He's one of those guys who thinks that everyone should wear hats again. He's sort of a hat-o-phile. There must be a word for someone like that.
(I just Googled "name for person who loves hats" and the first result was "Everybody Loves a Human Resources Person Mesh Hat from Zazzle.com" Not this person, buddy.)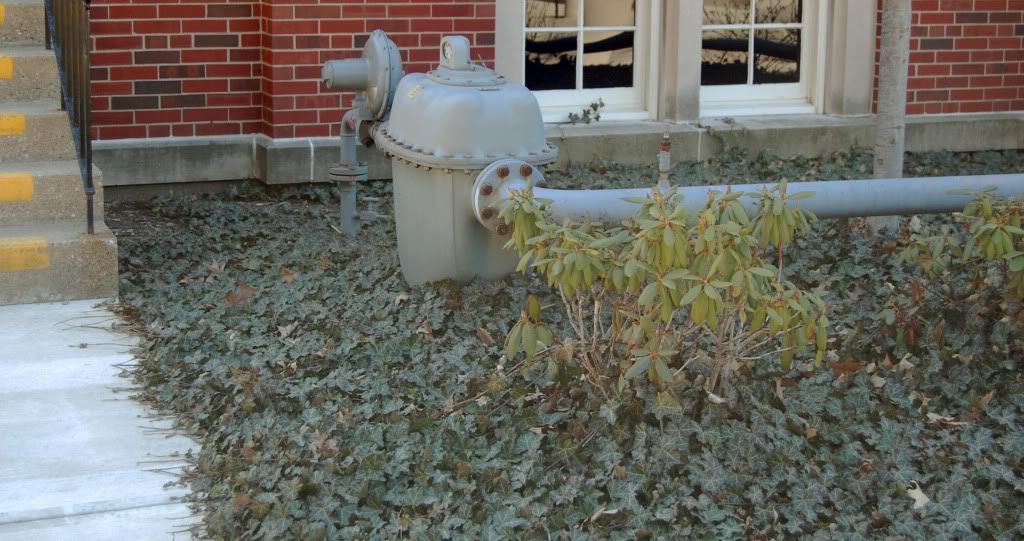 Here's a bush that Scott liked to take pictures of for some reason.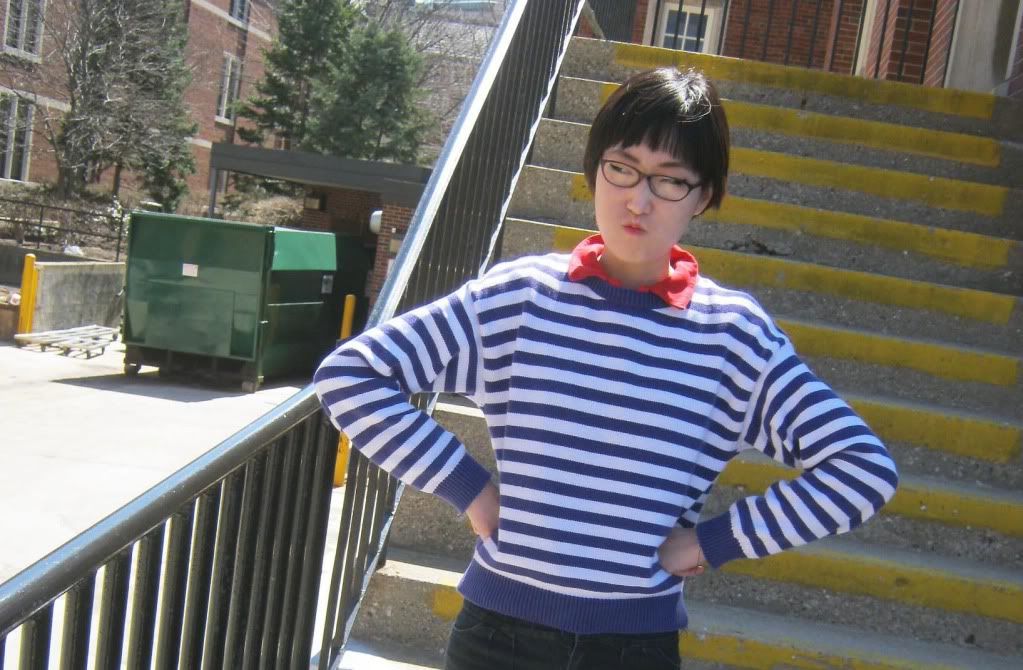 Goddammit, I don't trust that bush.
God
.
Dammit.