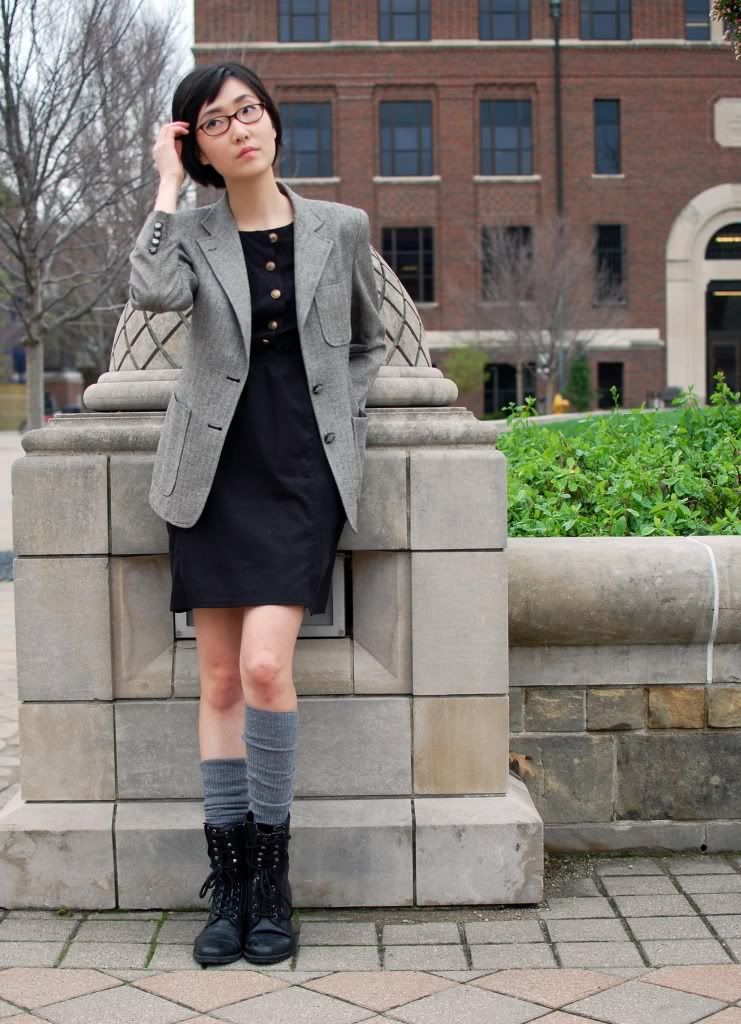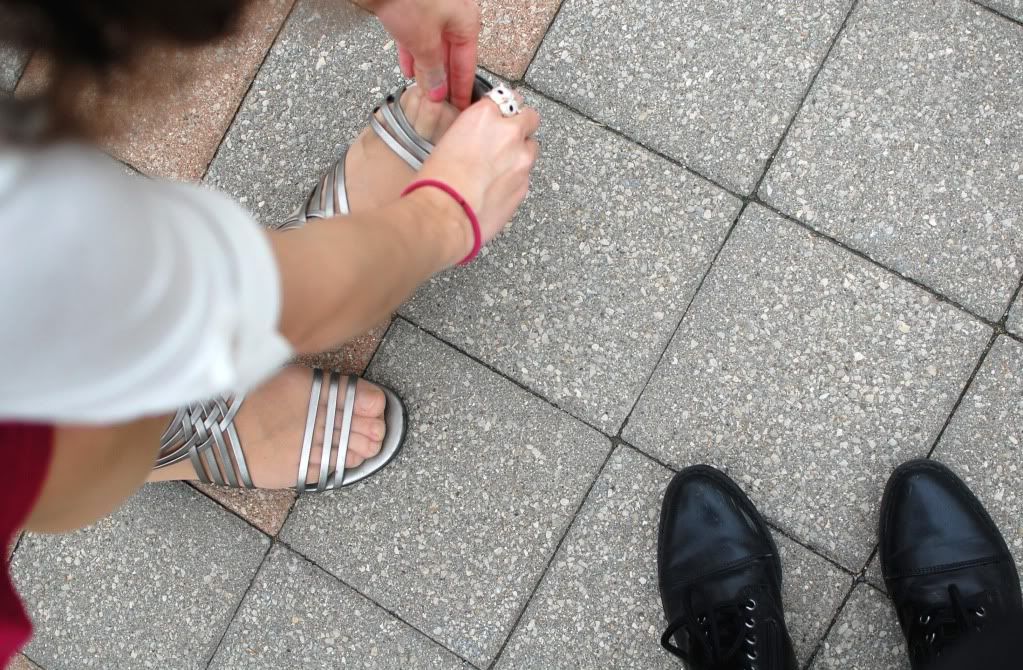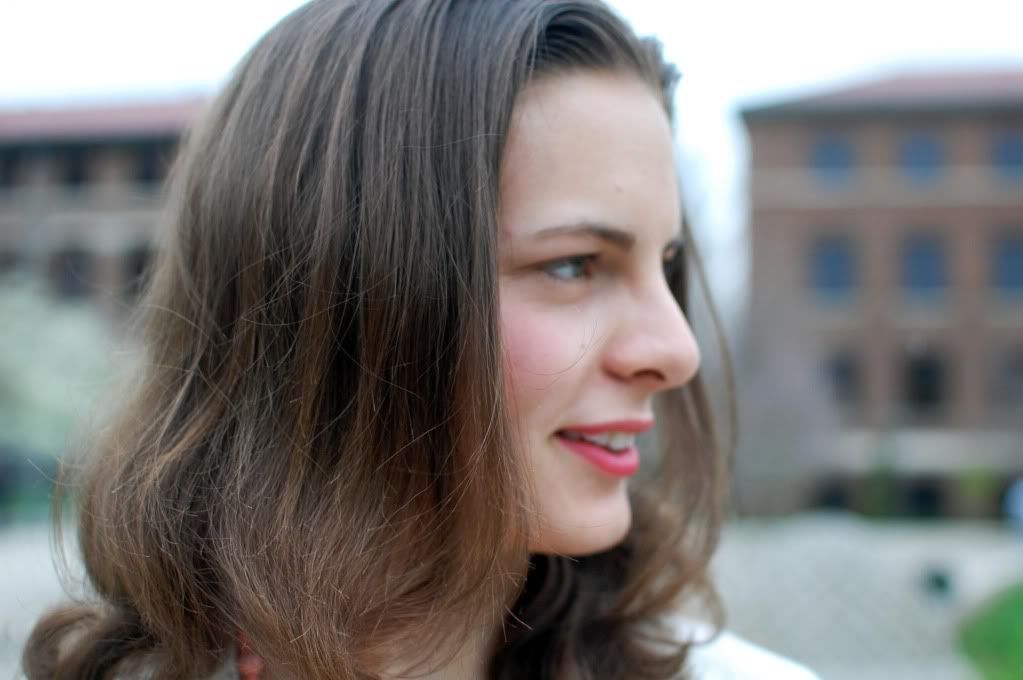 There are two things lovely about this photo: My friend and the fact that this picture was taken right before she said "... boobs."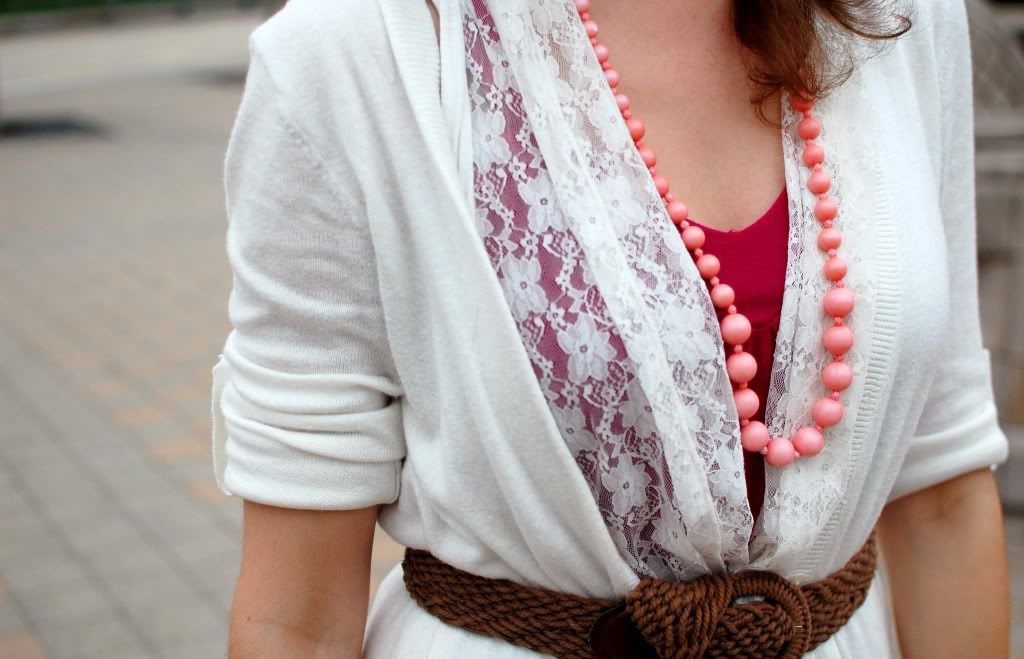 This is probably why she said that word. Because she's mature.
Today it rained. Thankfully by the time I went out, it had stopped and all that was left over was the heady scent of earth after rain. I wish I could take that smell and trap it into a little green bottle for keepsake and usage. In my downtime after class, I was entranced like a child at how marvelously green the campus was; it made me appreciate the rain (coincidentally I loved it when it wasn't drizzling on me). Spring just gained a point towards being my favorite season at the moment.
Today I took pictures with my friend Dawn. For someone who was functioning on only a few hours of sleep, I'd say she was doing and looking pretty well. That is, save for the frequent outbursts of pointing out a nearby squirrel which she felt compelled to do.

Woops. Looks out my mental capacity to write vaguely creative/pertinent things has reached its limit. That was pretty quick. At least there are more pictures in place of words. Given the old "1,000 words a picture" rule, that means there are at least 5,000 more words left in this blog post. That's like ... two essays! Or something.

Zzzzzzzzzzt.
OK seriously, I gotta go. Bye.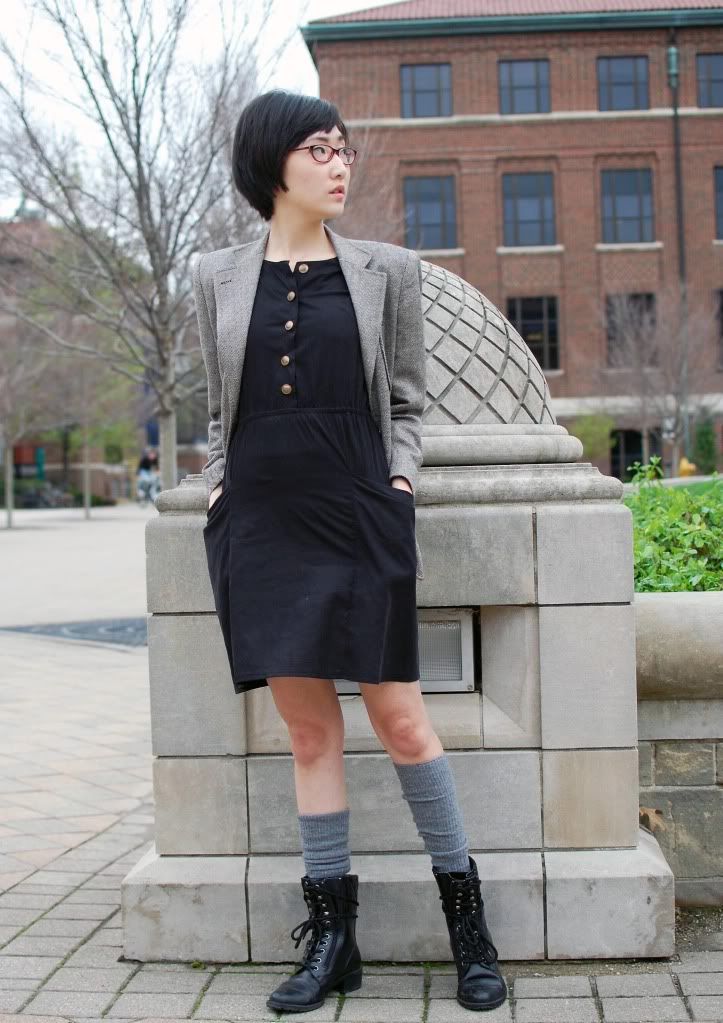 Dress- Thailand :: Blazer- Ralph Lauren from Goodwill, I believe :: Socks- Urban Outfitters :: Boots- TJMaxx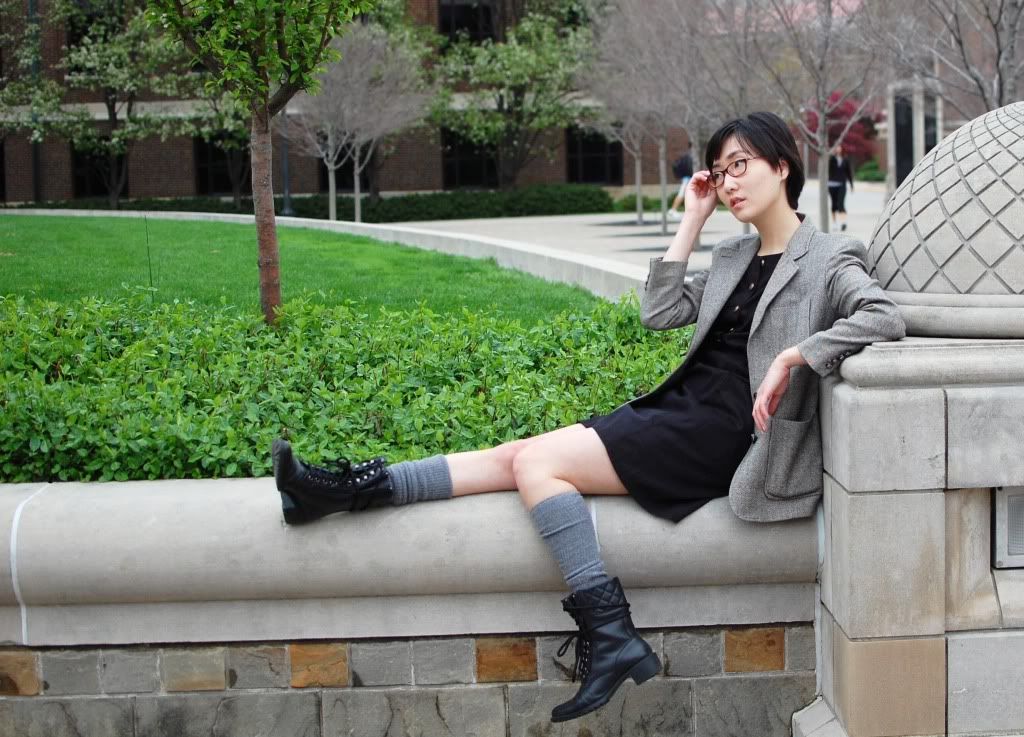 Key to taking blog photos: look somewhere off into the distance like it's really important but not enough so you break your facade of nonchalance like so. Am I right or am I right?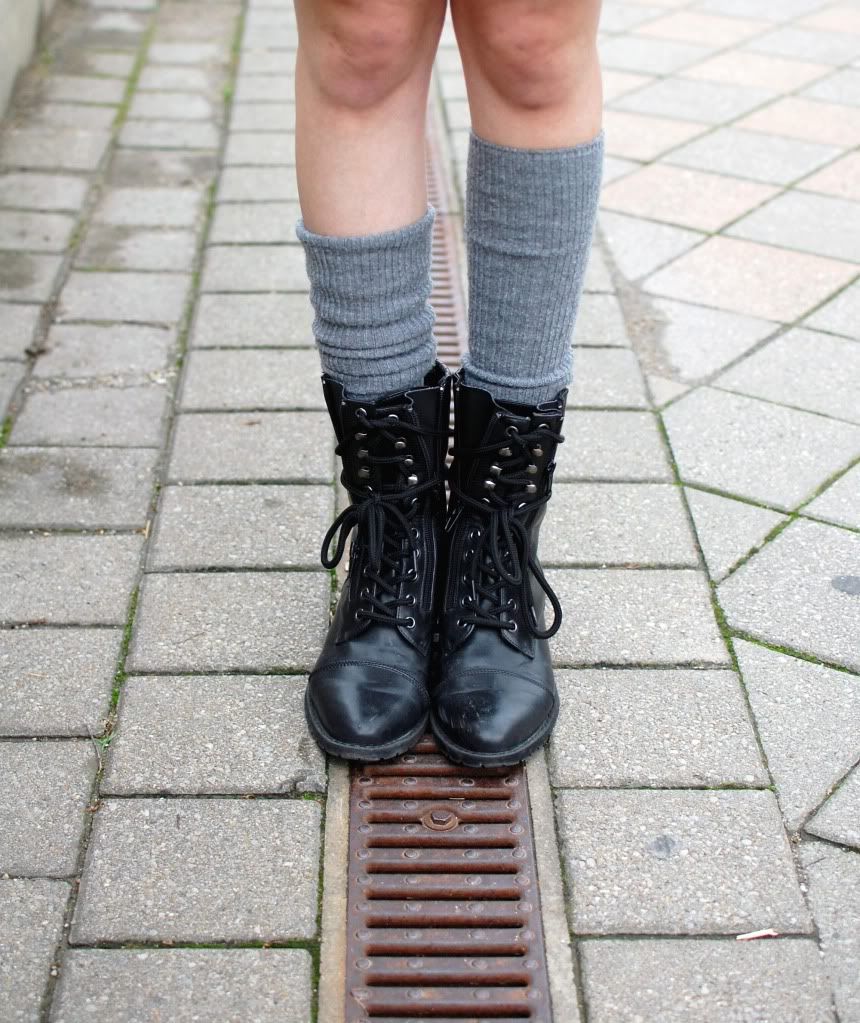 Notice how knees (especially mine) are never really attractive? Like, I can never see couples give each other nicknames like "Sexy Knees." Unless that's what you're into.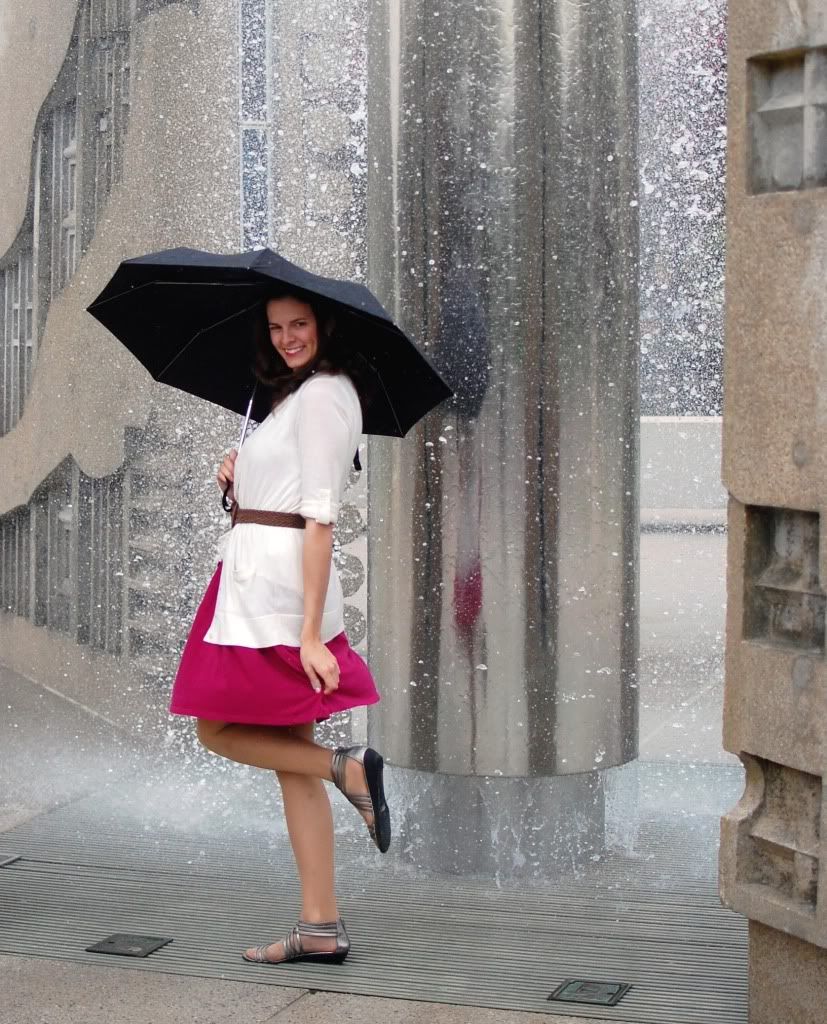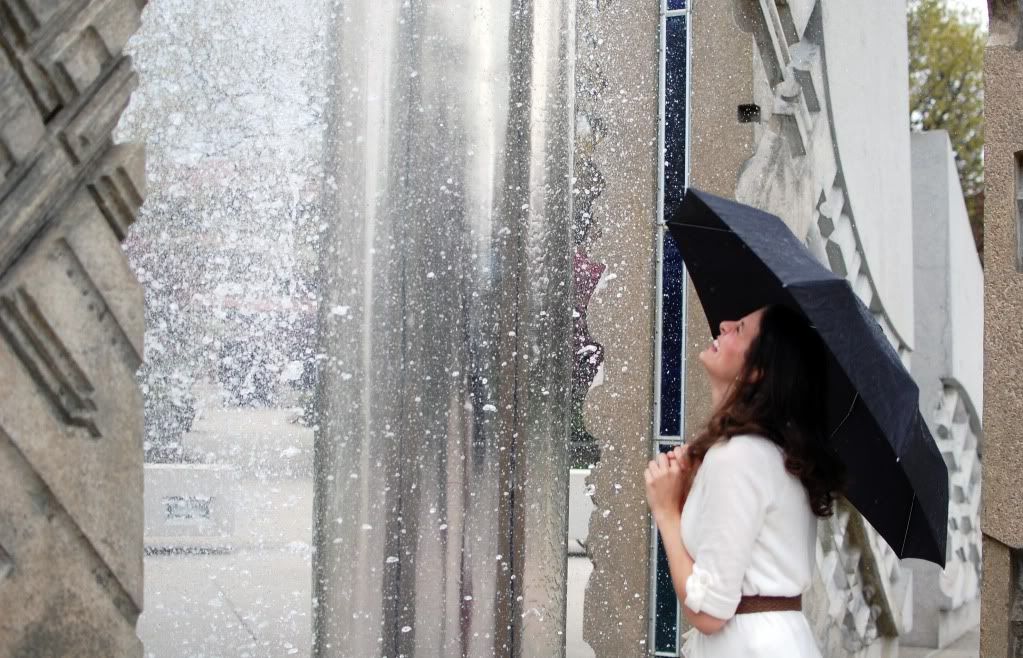 Ain't she presh?