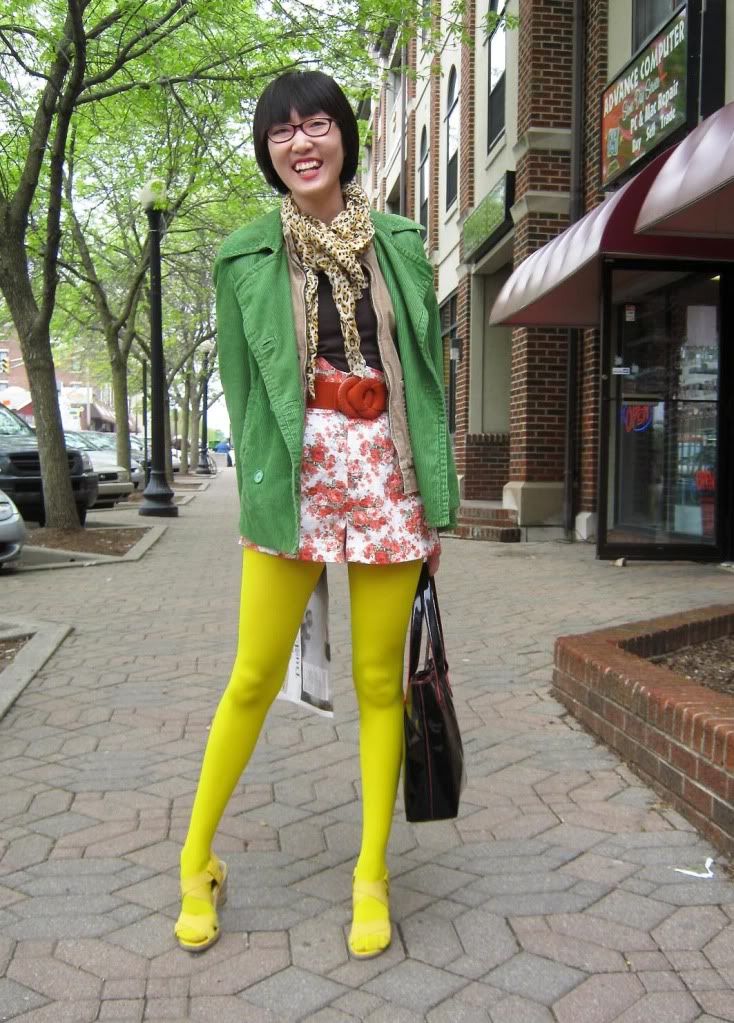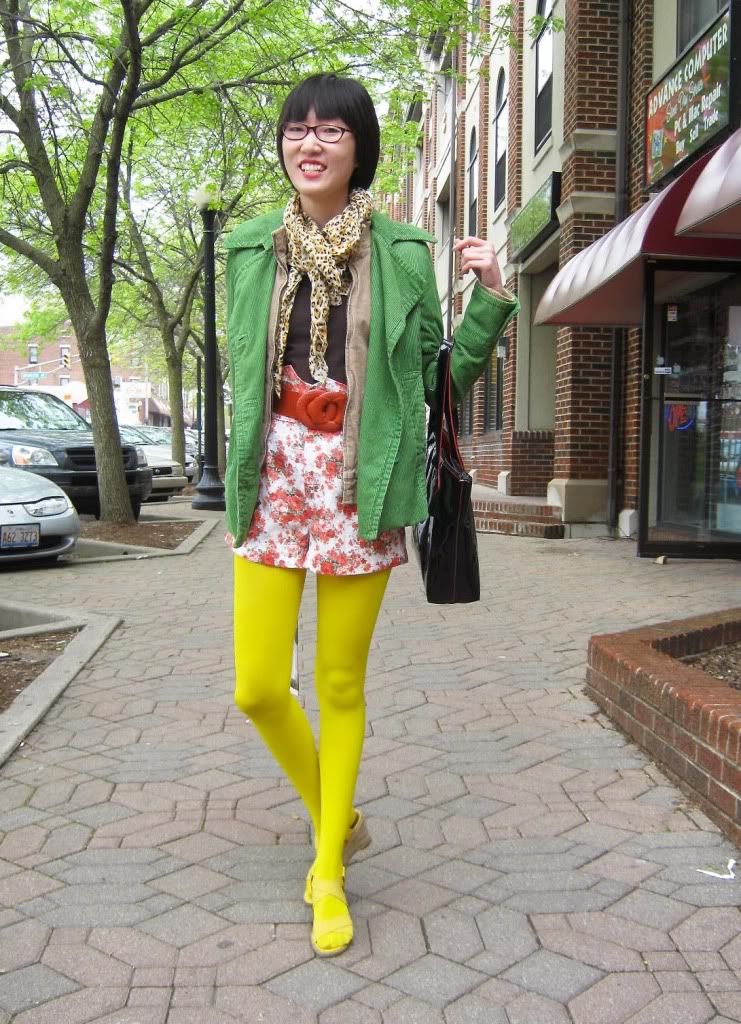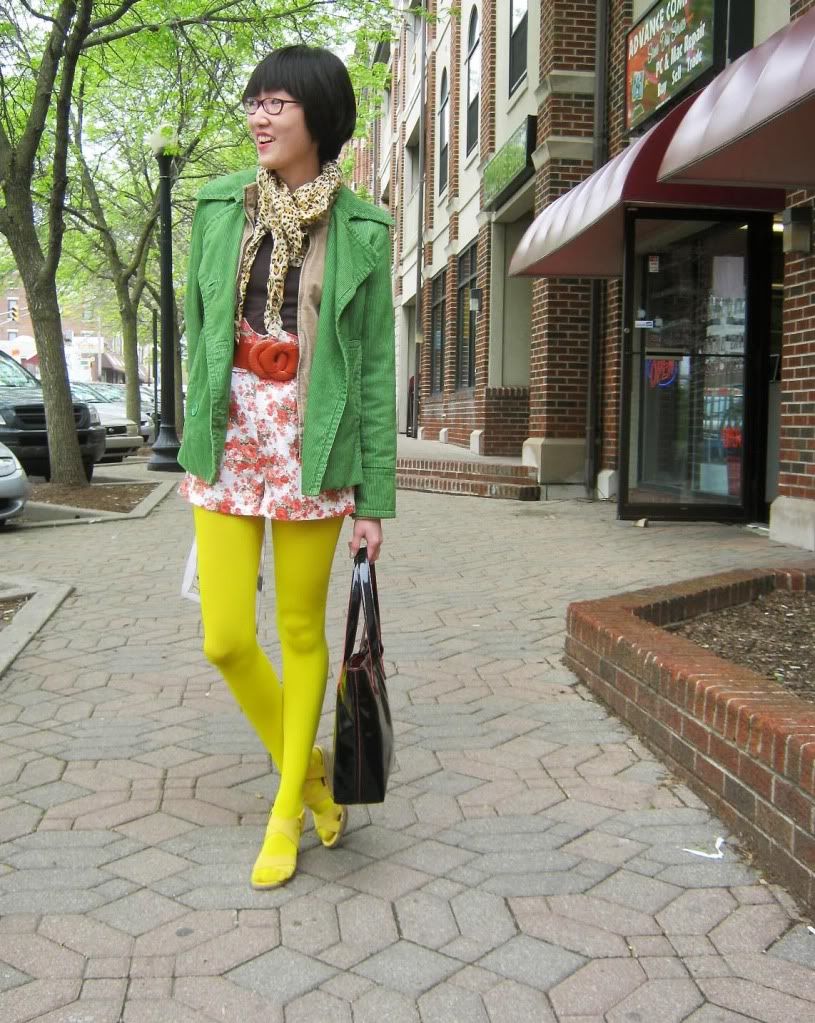 Shirt- Mossino :: Scarf- Urban Outfitters :: Shorts- Thailand :: Belt- secondhand :: Tights- We Love Colors :: Wedges- Bandolino via TJMaxx :: Coat- Gap :: Color blindness not included
WHAM.
Hear that? That was... not the sound of the death of Osama bin Laden, unlike what amazingly happened with this man who inadvertently tweeted the historic incident.
No, that sound was actually supposed to be the sound of color slapping you in the face. It's almost laughable how drastically different this outfit is in comparison to the one featured before it. Well, not that laughable, but at least it'll coerce a little chortle, no? You know, even though this is a relatively well-lit-happy-sunshine-look-at-me-guyz post like any other, I'd feel out of place not talking about it.
I find it odd that while social media has revolutionized how we receive our breaking news, there are different compartments as to how they're distributed.
Where were you when you first heard that Osama bin Laden was dead?
I actually first heard about bin Laden being killed through a slew of Facebook statuses (first a trickle, then the whole dam). Next, I ventured over to my Tumblr account. And I could tell that sometime after the pretty pictures of a fashion model and an airplane, the dashboard exploded (too soon?) with reblogs and reblogs upon reblogs from the sincere (Anderson Cooper's tweet) to the glib (The Battle at Hogwarts, anyone?)
As for Blogger... it's relatively silent. Perhaps it's because most of the type of blogs I'm subscribed to are fashion/design-related, but it still seems like such a momentous occasion (regardless of your opinion, this isn't exactly a blip on the political, social, etc. radar) to ignore. In the end, I can't say that I have any credentials or insight whatsoever to fully delve into this as complexly as it requires. I can say that it's surreal for me to think back that ten years ago, I was a sixth grader who adamantly hated this man named Osama bin Laden because all fingers pointed at him. While he's in every way someone who was responsible for tragic deaths of innocents, I think this article effectively sums up how I feel. Even for something as seemingly simple as this, I can't see it in complete black and white.
But do you know what is black and white? My friends' faces.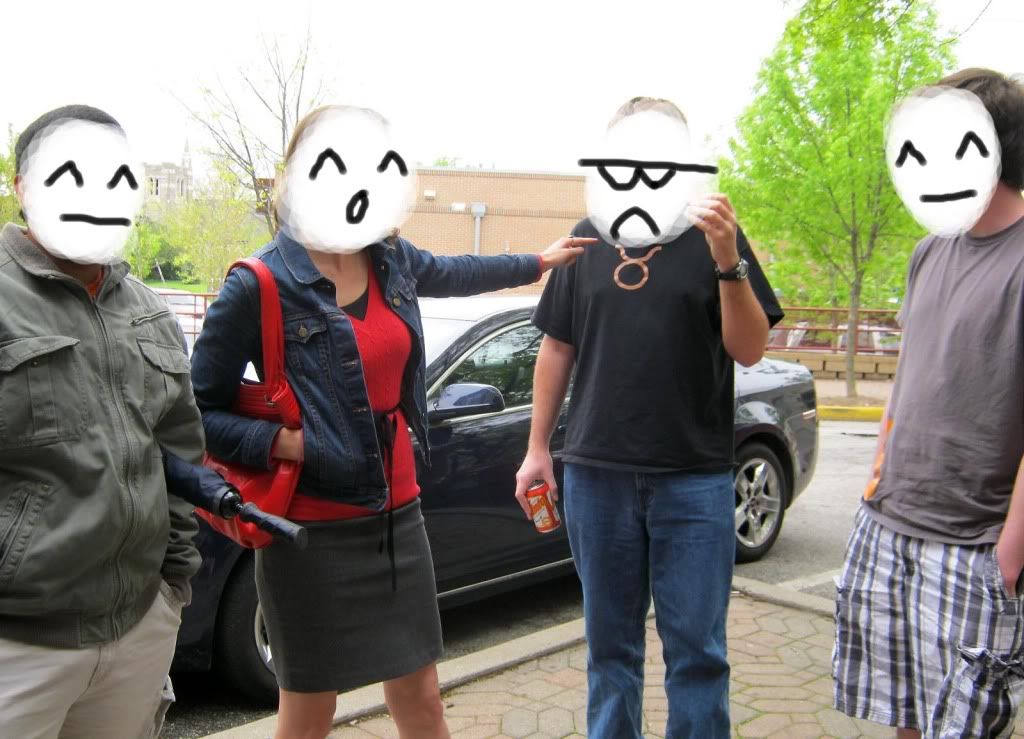 Since I didn't really know how they felt about being on my personal blog, I went ahead and disguised them. I think it's very effective and shows them for who they are.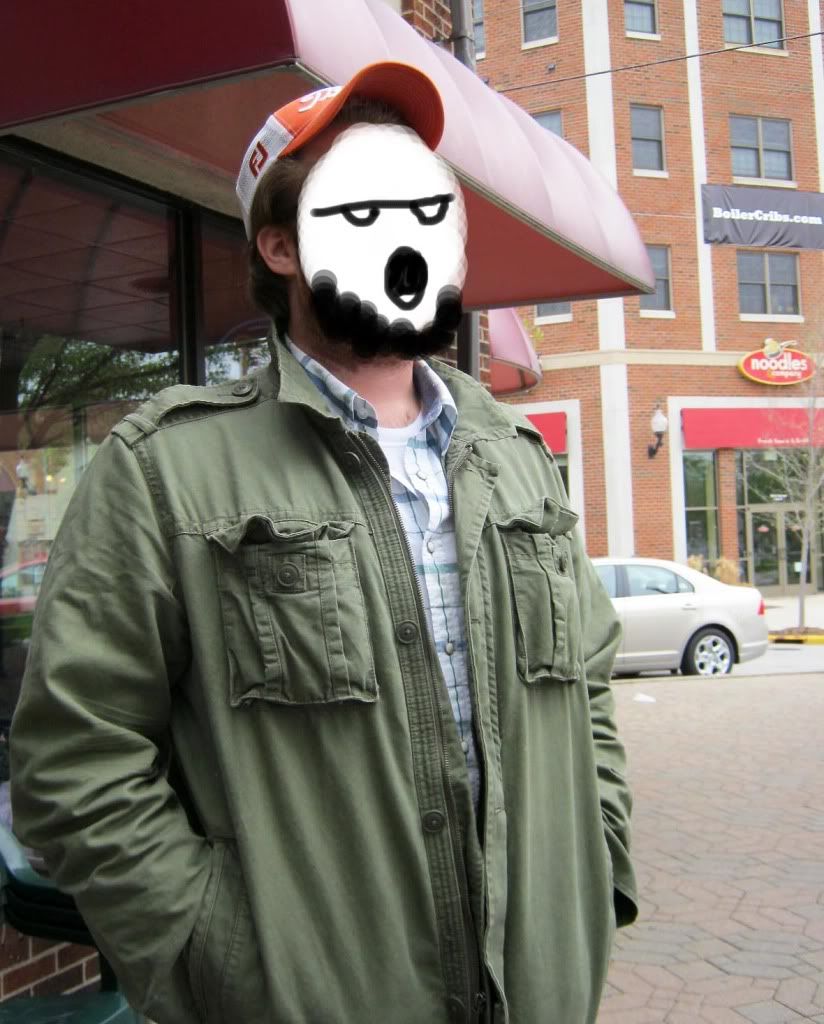 My friend has a beard, so I accommodated and accessorized him as such
.
And then there's my friend Dawn, who I'm pretty sure is OK with having her face featured on my blog.
While we're on the topic of friends (who kick it in the front seat, kick it--OW, stop kicking me): it was my friend Michelle's birthday yesterday! Send happy belated wishes her way!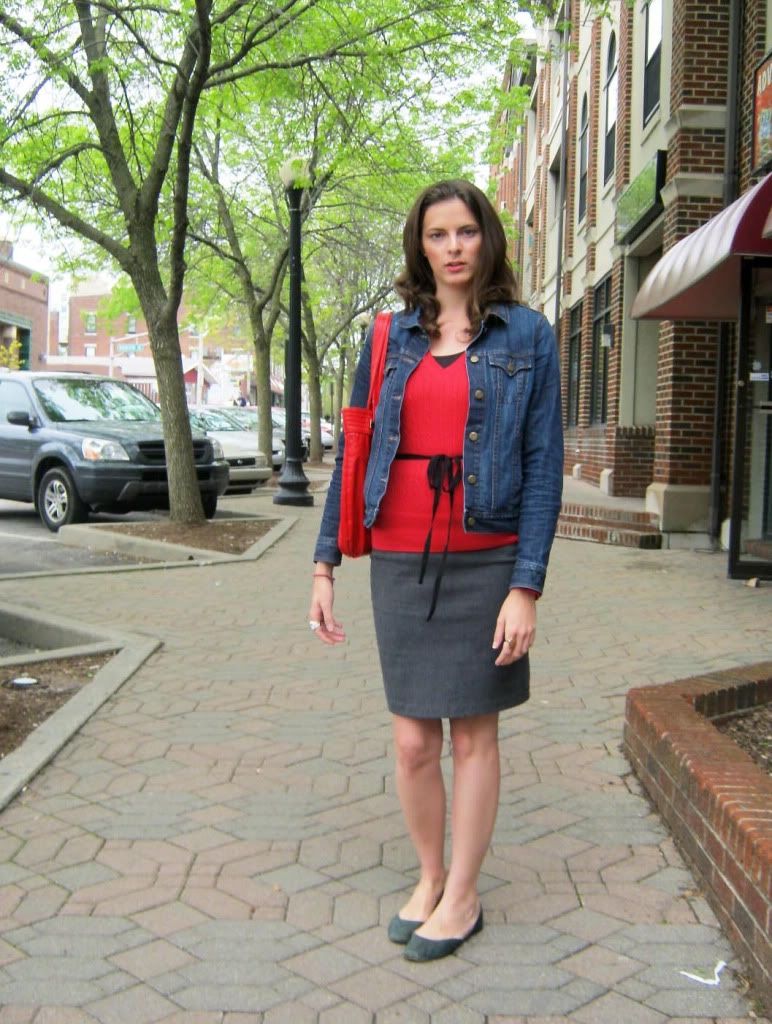 Here she is being off guard.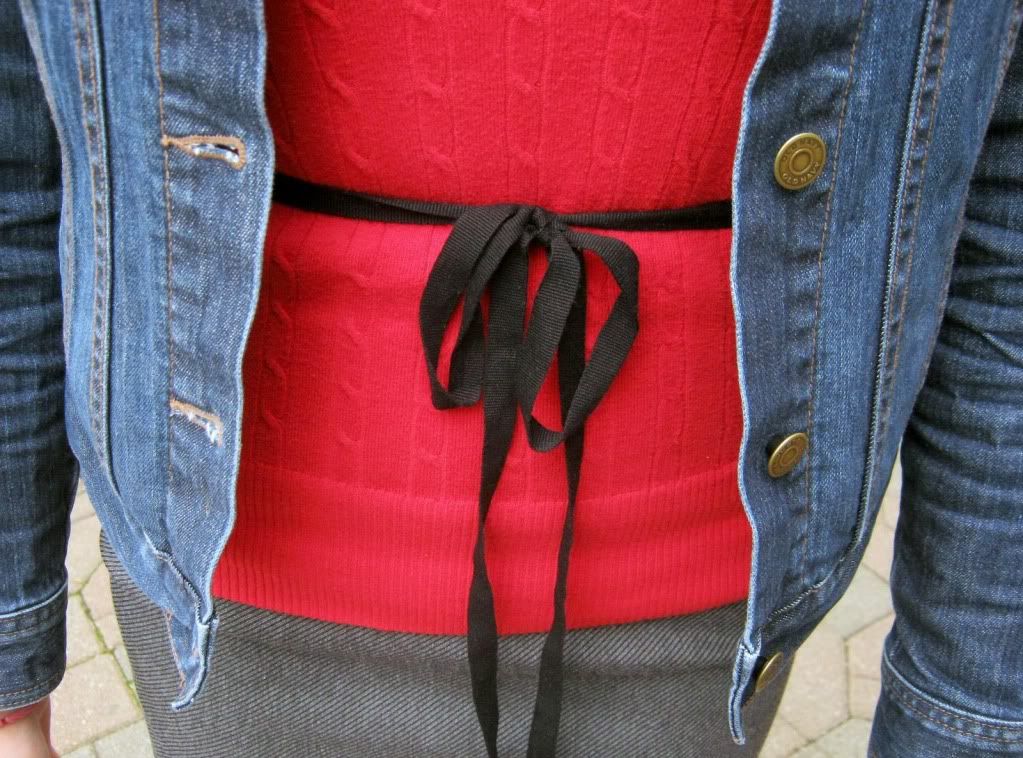 She complained about me "featuring her boobs" last time. So I kept it to the midriff.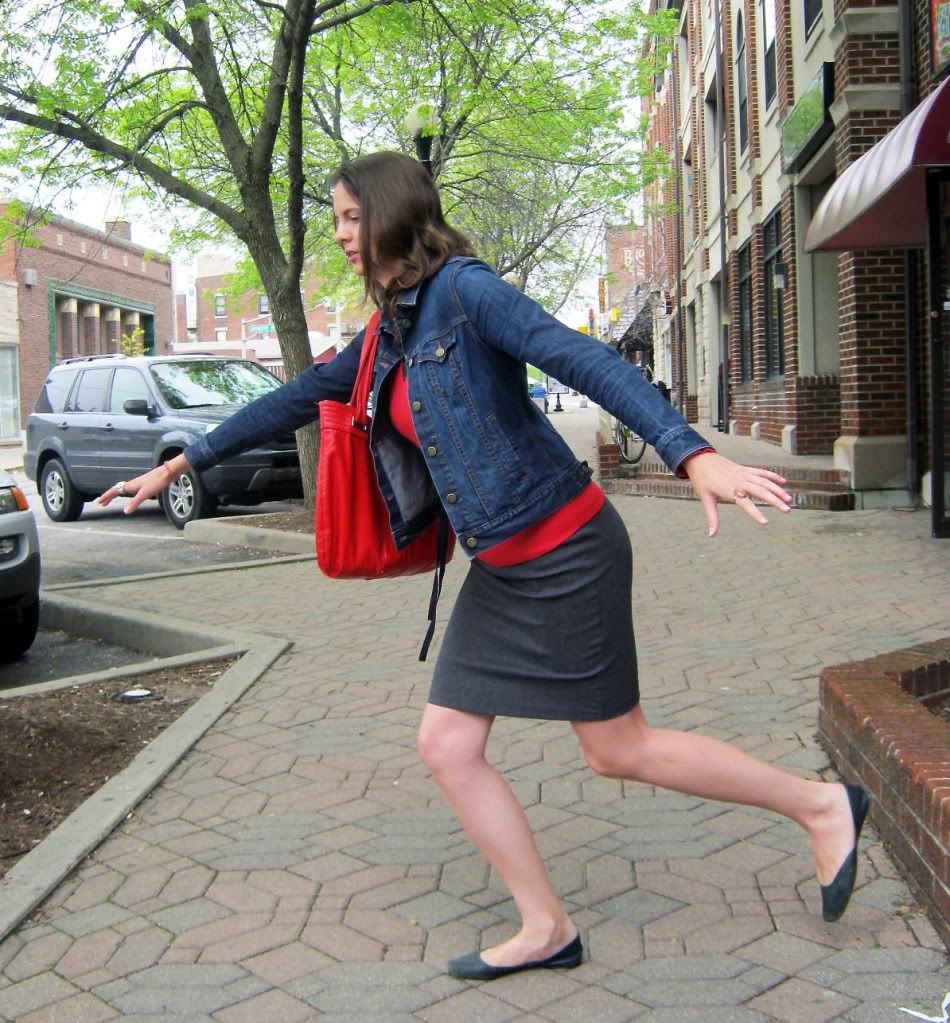 Dawn is a graceful lady.
And now I must get back to the "real world" of "studying" and "unnecessary quotes."