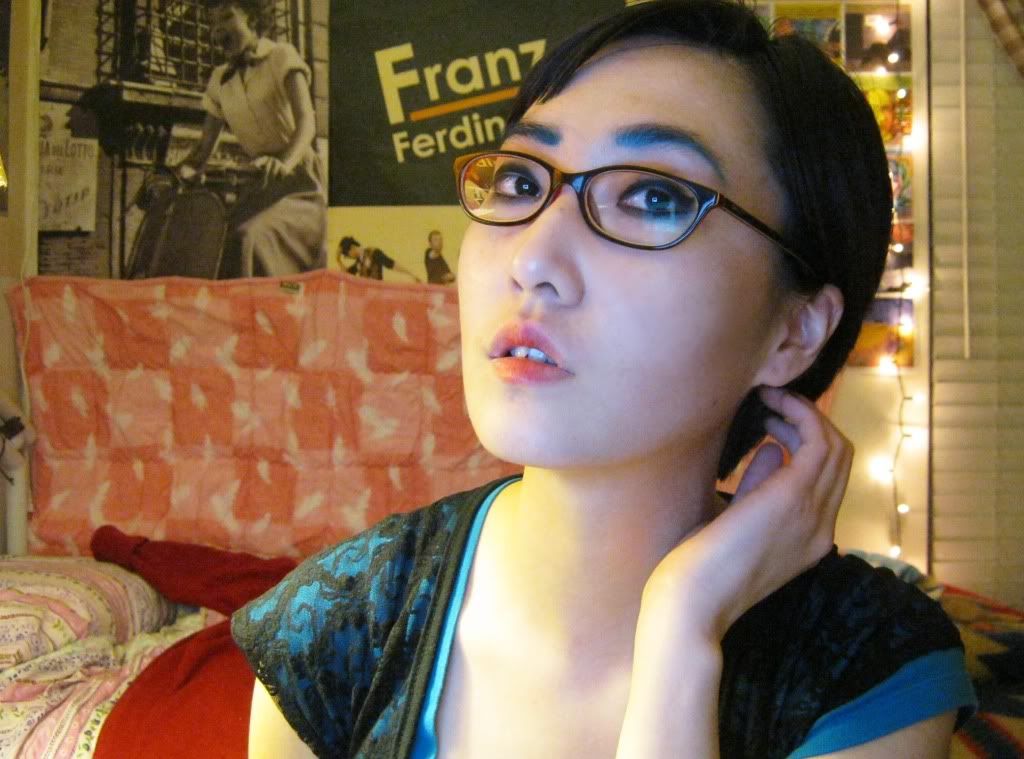 I act like this is an everyday occurrence. I wish.
This past weekend I went to a Rocky Horror showing at the last minute (inappropriately simulated acts galore!). Of course, I had to break out the blue eyebrows (again, as you can see here). At the suggestion of my friend Sue, I'm randomly sharing this on my blog. I'm not exactly sure if she was being serious, but hey... why not?
I personally had a lot of fun with them. It's easy, unexpected and non-permanent. And I figured that the one place where they'd be accepted is at RHPS, which is also easy (in the sleazy sense), unexpected and (hopefully) non-permanent. The best reaction I got was when I was in the elevator with my friends and one of them turned to me and asked...
Kira: (stops and stares) Are your eyebrows... shaded blue?
Me: (deadpan) ... Oh. Yeah.
True story.