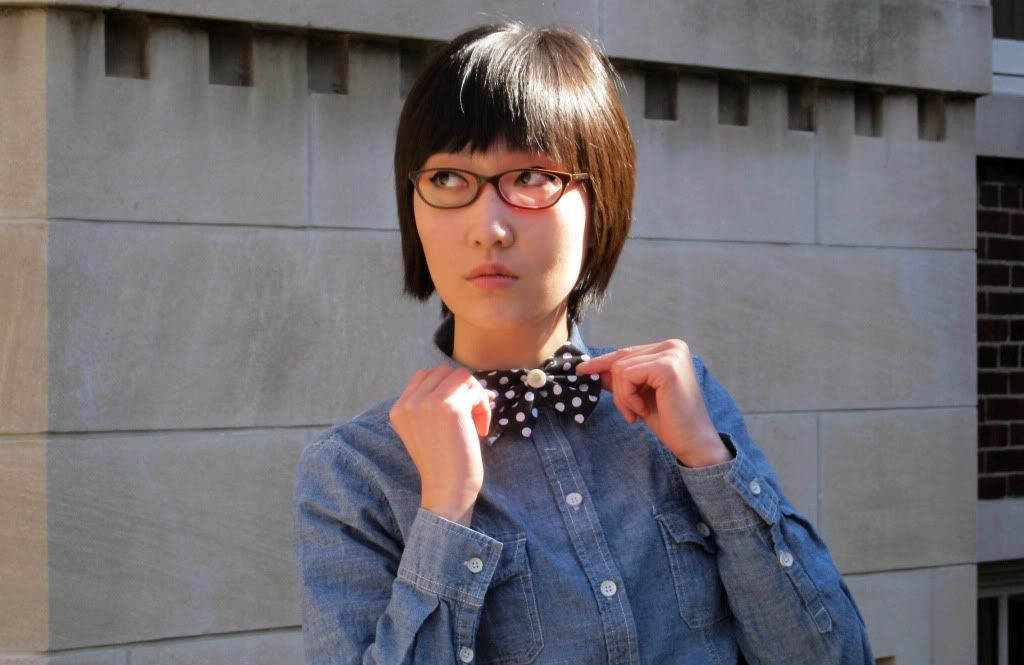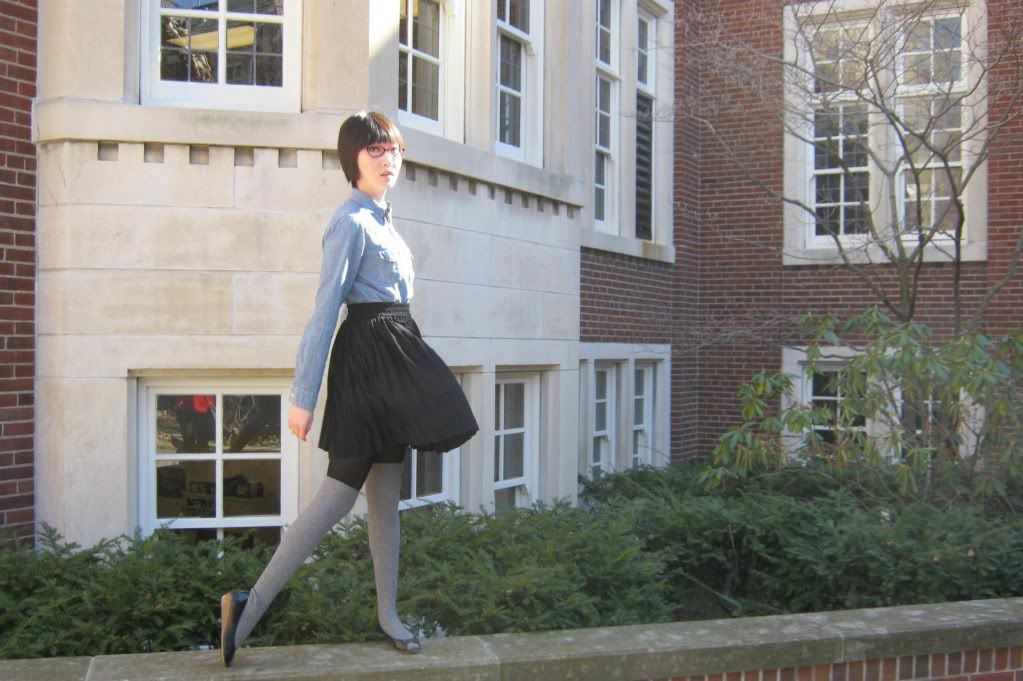 Chambray shirt- Target :: Bowtie+Skirt- Thailand :: Socks- Urban Outfitters :: Shoes- Old Navy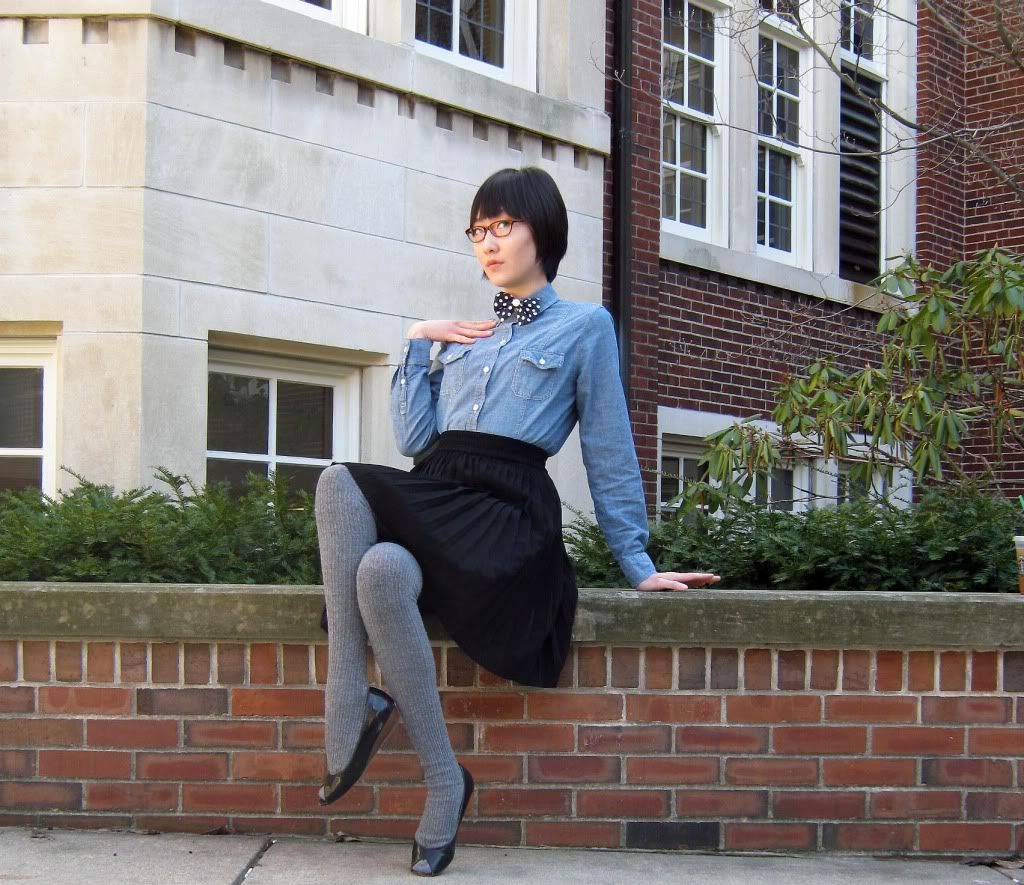 It's a bowtie. Do I really need to say much more?
But it may or may not be fake. Shhh, don't tell anyone else who didn't read it on this public blog, it's a poorly kept secret (she said in an obvious stage whisper).
Life and stress have seemingly engulfed my time quicker than burning paper. Both result in burnt fingers.
Can you tell that lack of sleep has caused me to think that I have burnt fingers? It's a strange side effect.
Anyway. I feel like the only way to de-stress (besides actually doing work, eheh) is to take a hot, hot bath and watch Futurama. And maybe sneak in a dark chocolate bar in there somewhere (because as a stereotypical woman, I self-medicate myself with chocolate like it's aspirin for the soul, SO WHAT). What are your favorite ways to de-stress? Extra points if they're illicit and illegal.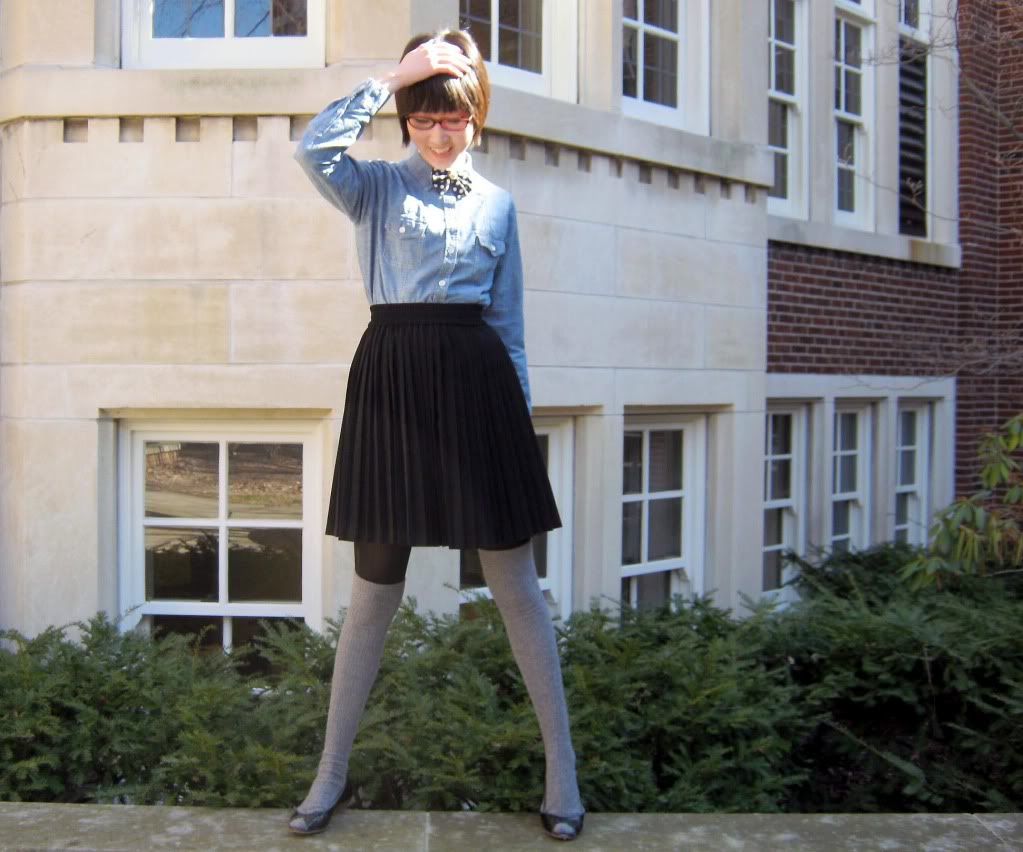 Fun fact: Thigh-high socks are a hit with middle-aged men who reside in busy cities like Chicago. I should tell that story sometime.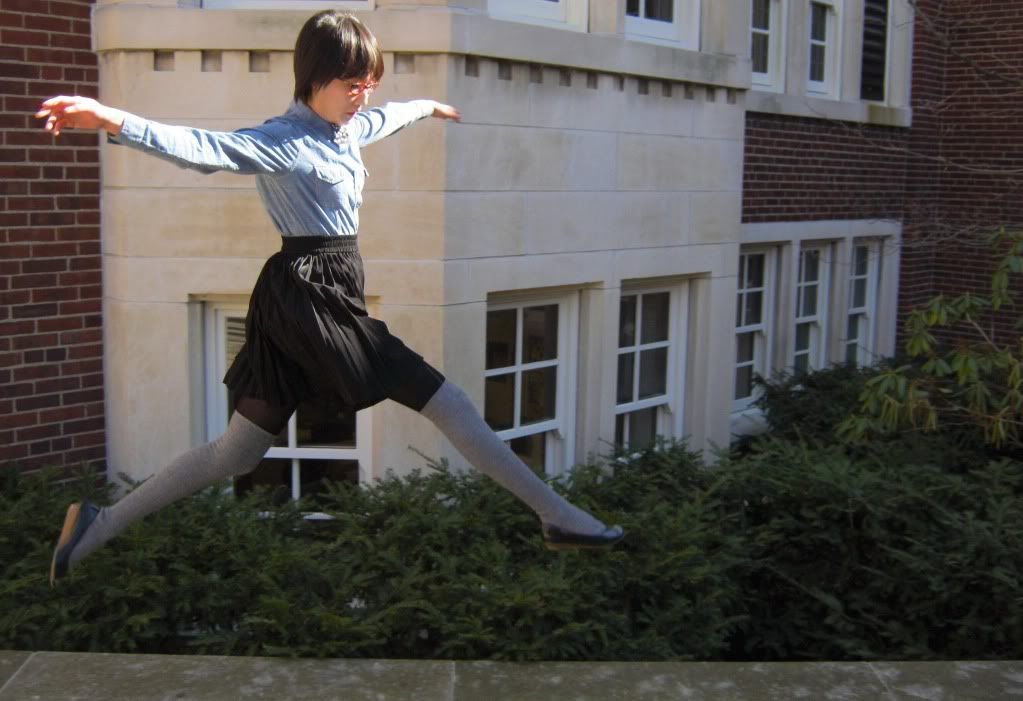 Leap of faith! I'm very graceful. To quote Black Swan: "I was perfect."
PERFECT.