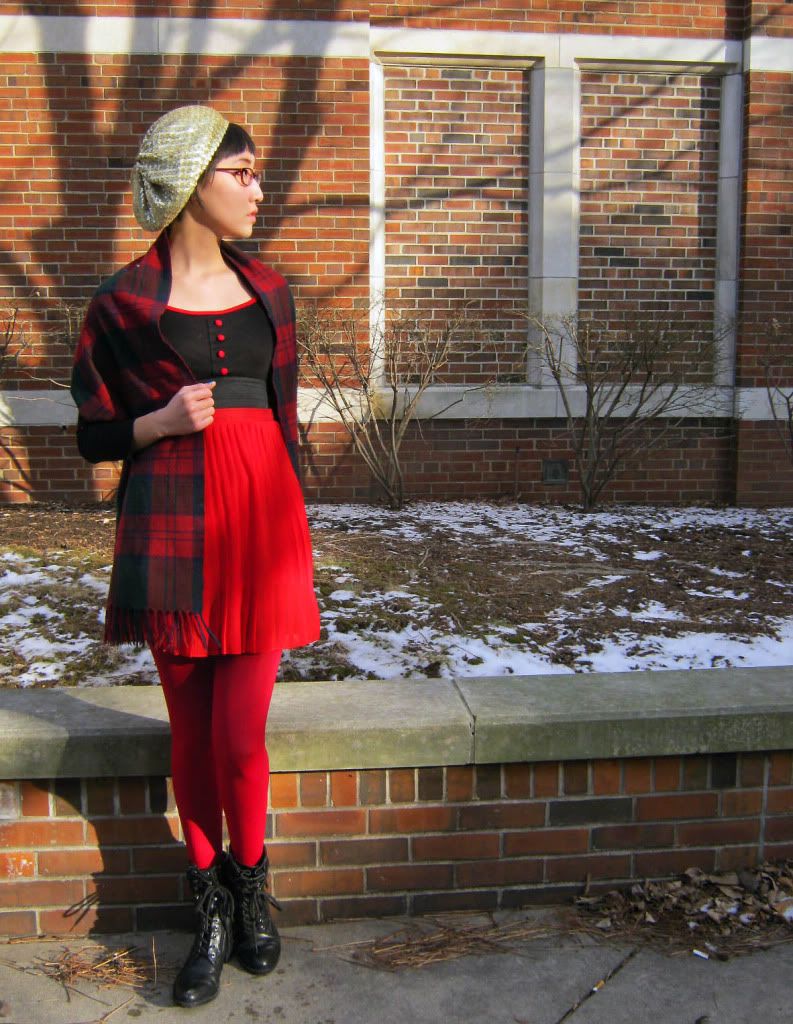 In order to make up for the fact that I never uploaded the picture of my first-day-outfit last semester, here's to make up for it this semester!
OK, I think that's really it for my creative writing juice. It's pretty much drained dry. Drier than the Sahara desert. Drier than an empty thing that used to be full of water. Drier than that last sentence's originality.
But no-- there are actually two great things I need to cover in this post:
a) A big hearty hug and soup to the people who said that they liked my last post for its content and my layering. Like, really, sincere and genuine comments get me every time.
b) The return.............. of my favorite friend with a color name/photographer!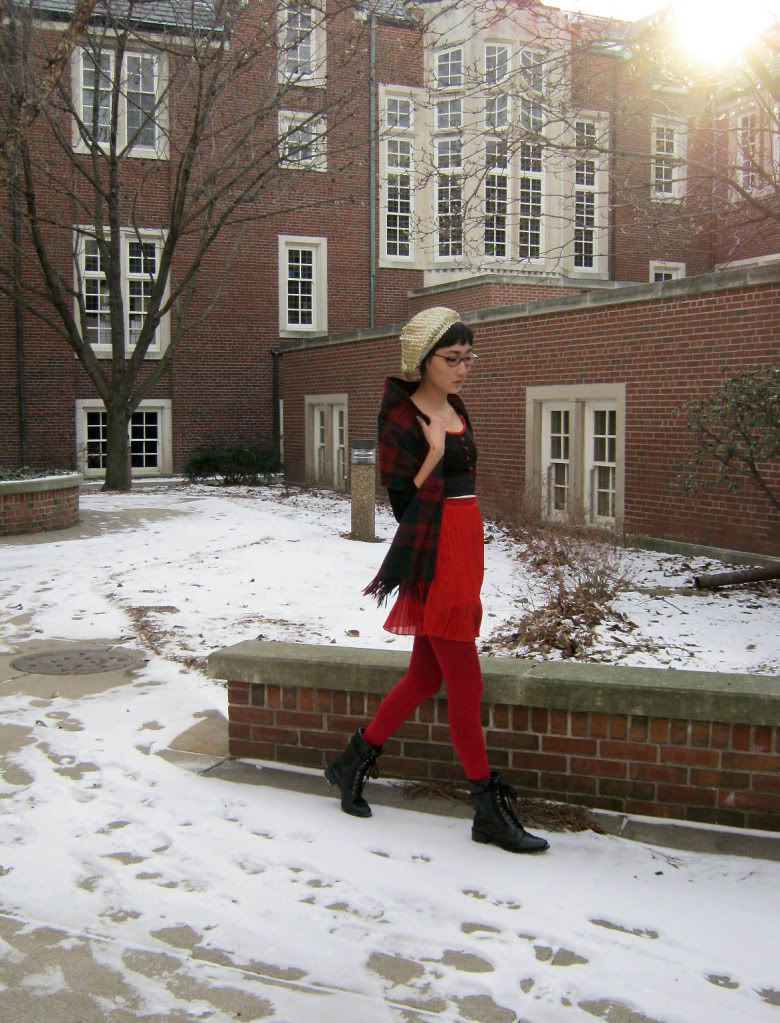 Dress- Modcloth :: Skirt- Urban Outfitters (on sale!) :: Tights- We Love Colors :: Boots- via TJMaxx :: Beret- Charlotte Russe :: Shawl- Mom'd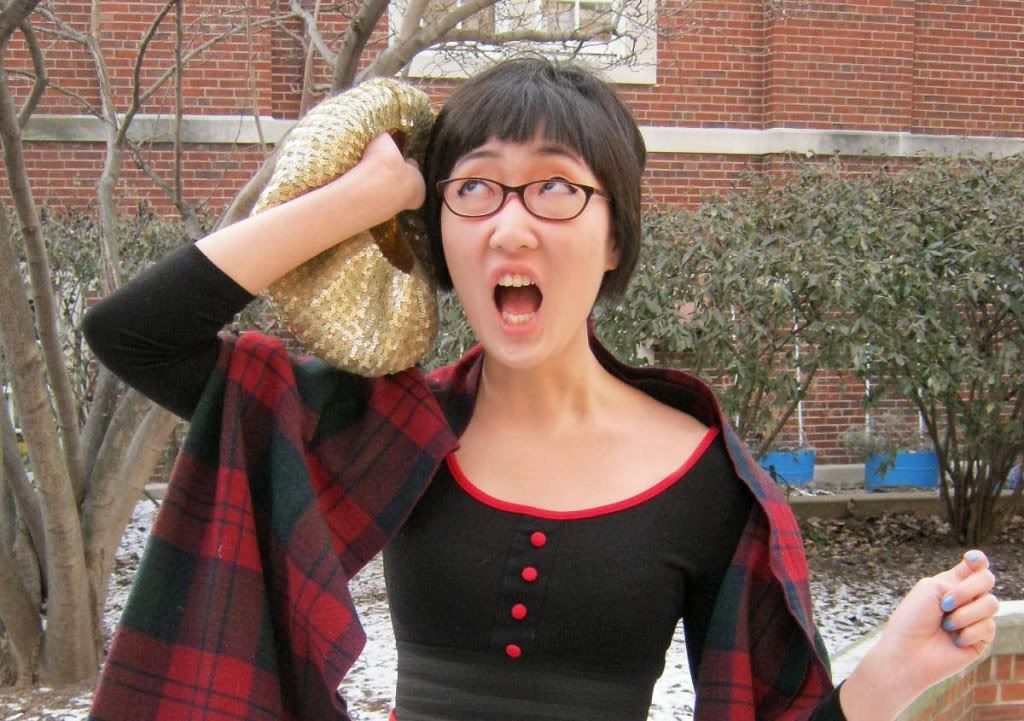 Not only is it a wonderful fashion accessory, but my sequin beret is also a handy Kate Gosselin hair fixer-upper. I think I'd liken my frequency in sharing my pseudo-shame on my blog to a cheap pie-to-the-face trick. Only the best for all of you.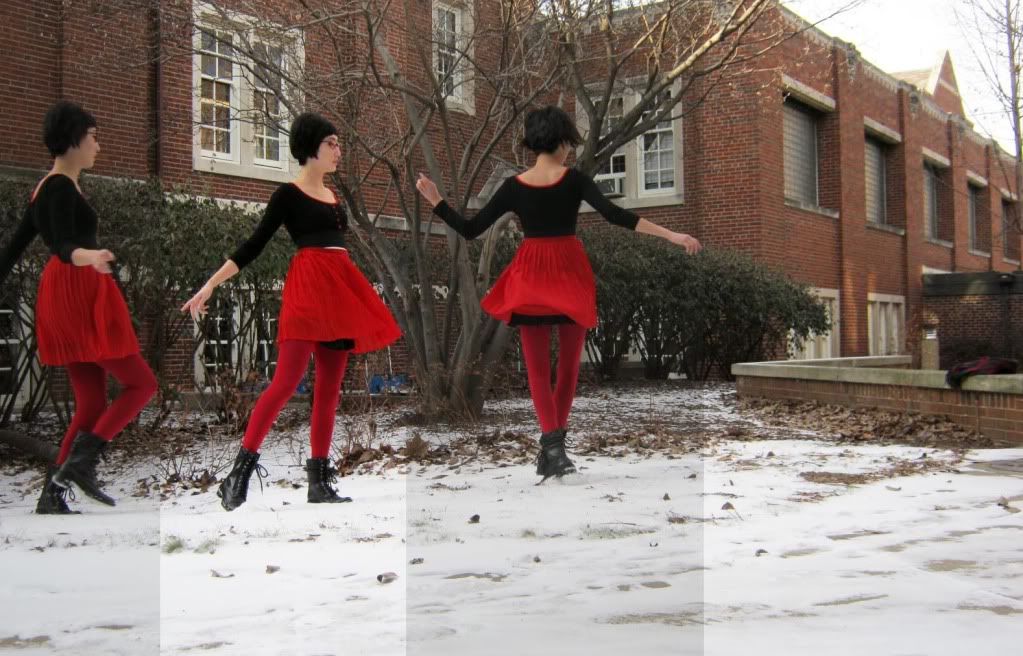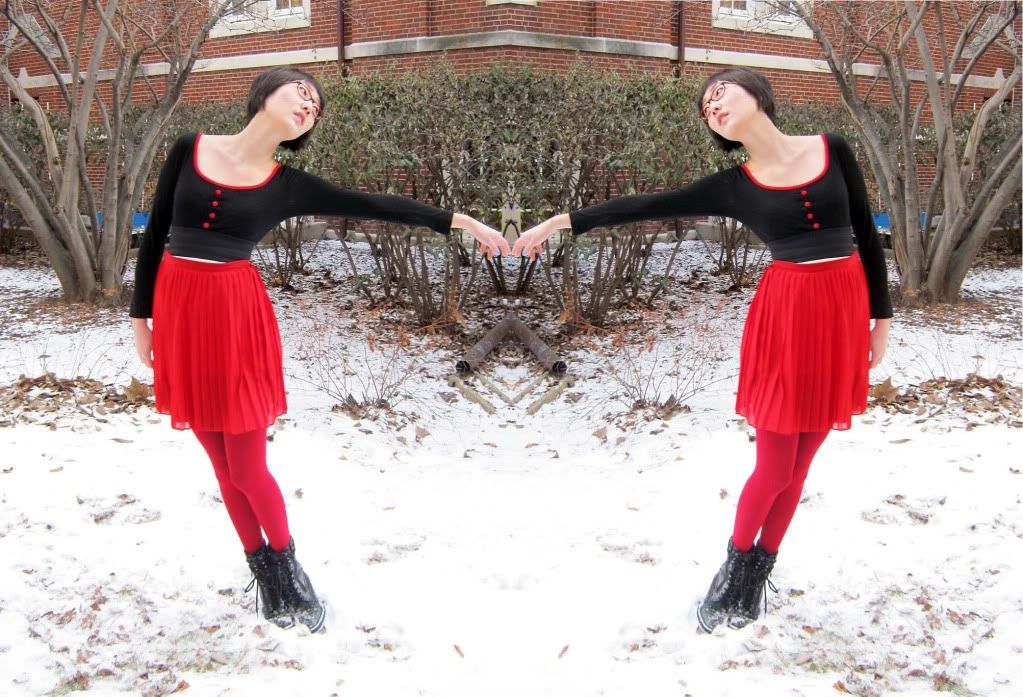 Guess who's back from Greece and back to the cold Midwest weather and helping me take pictures in this cold Midwest weather??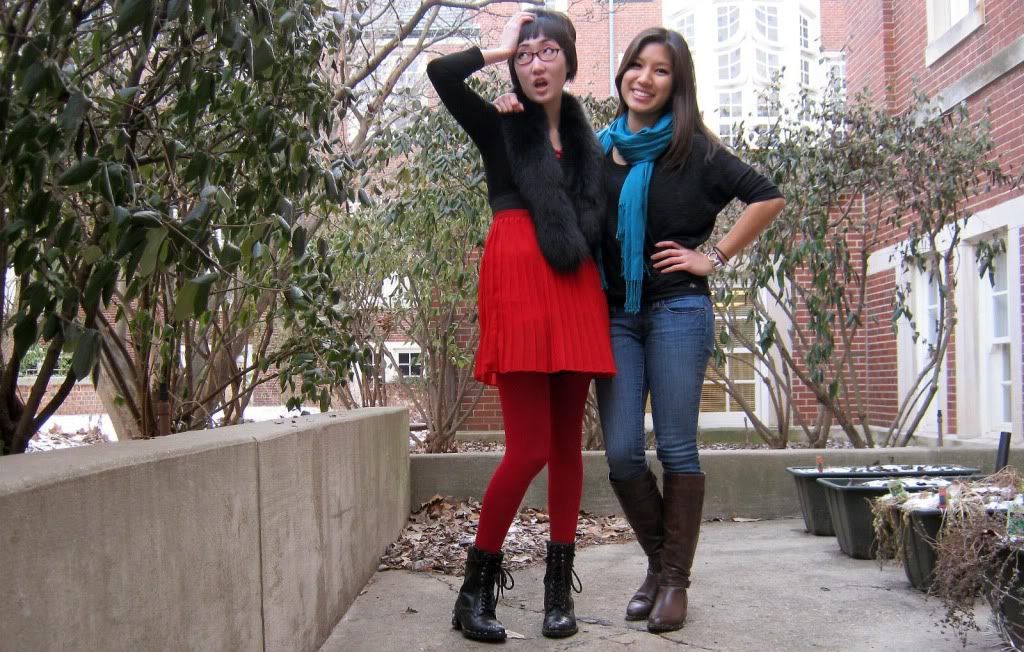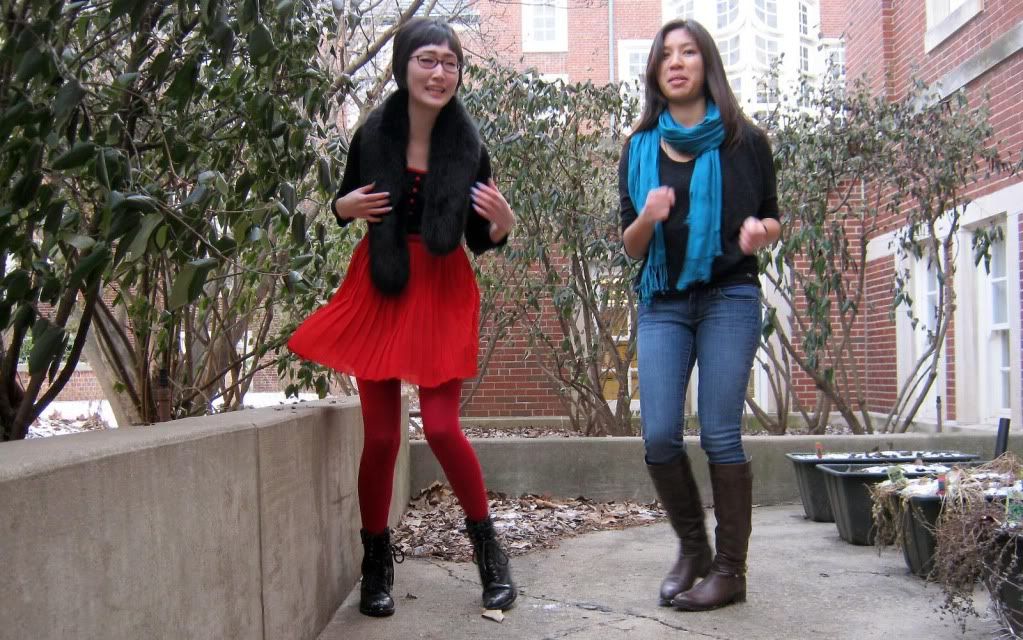 I think these photos sum up our stupid silliness aptly well.
Welcome back, Pink!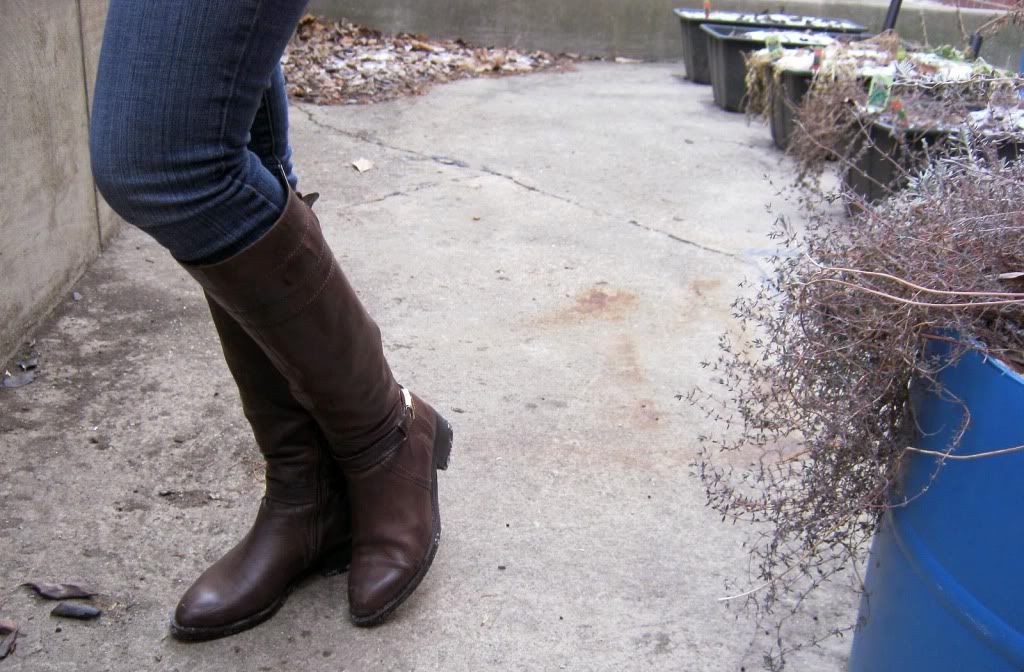 Being a boot enthusiast that I am, I wanted to take a picture of Pink's boots. Because I liked them. If you couldn't tell already.