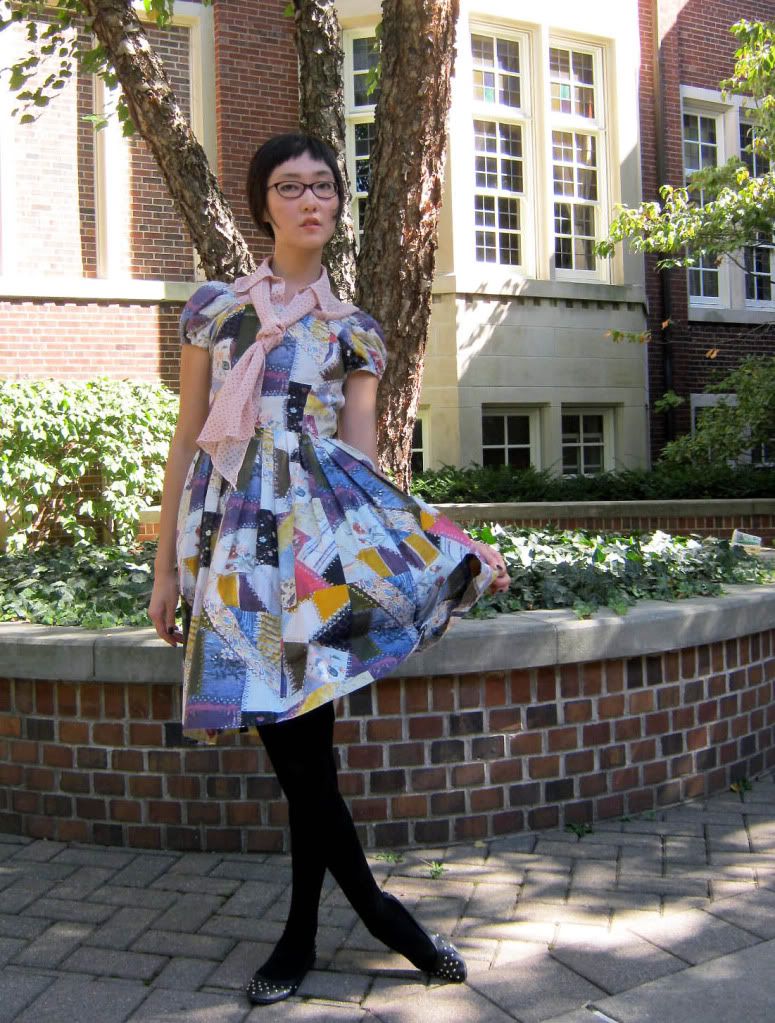 Looks like someone caught a case of the gimpy-eye.
What's Lovely for Friday, October 1, 2010: Indian food, apple cider, art and music under the
artificial and real stars
What's Lovely for Saturday, October 2, 2010: Spending all day vegging about in
Hello Kitty pants and hot chocolate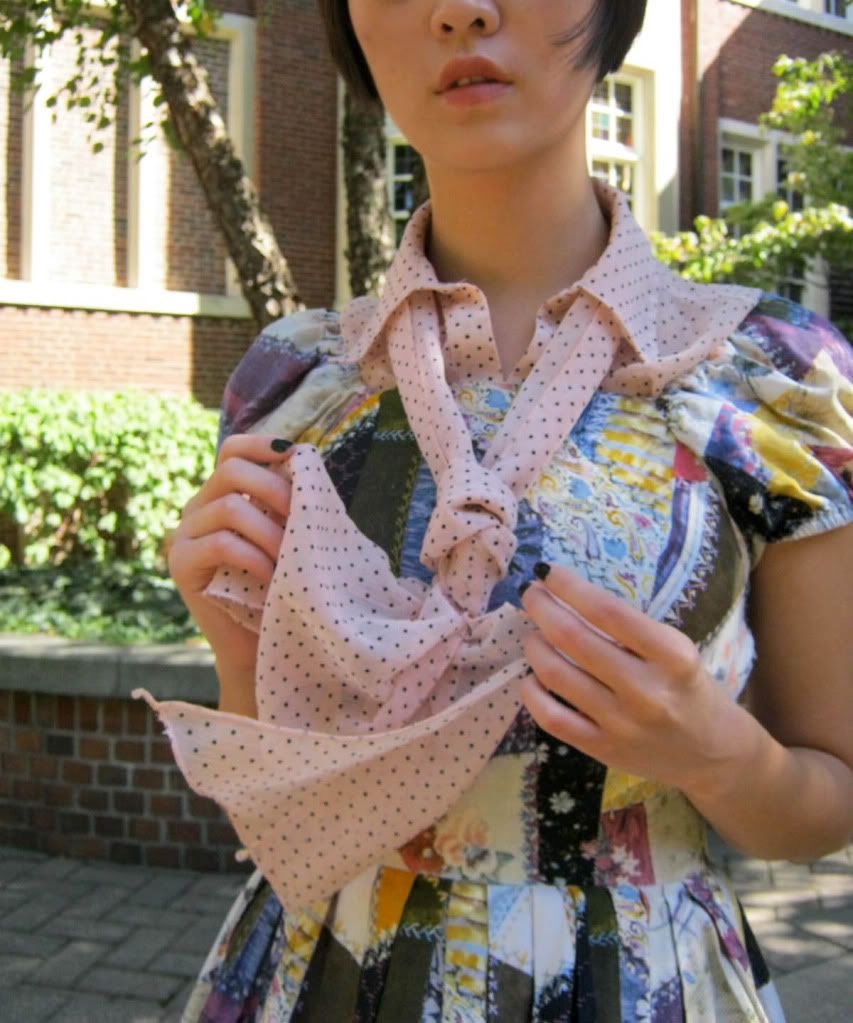 What's Lovely for Sunday, October 3, 2010: A silly conversation in which it is concluded that
when all fish die, they go to a field of lavender
. It's true. True as I'm Cleopatra of the Himalayas.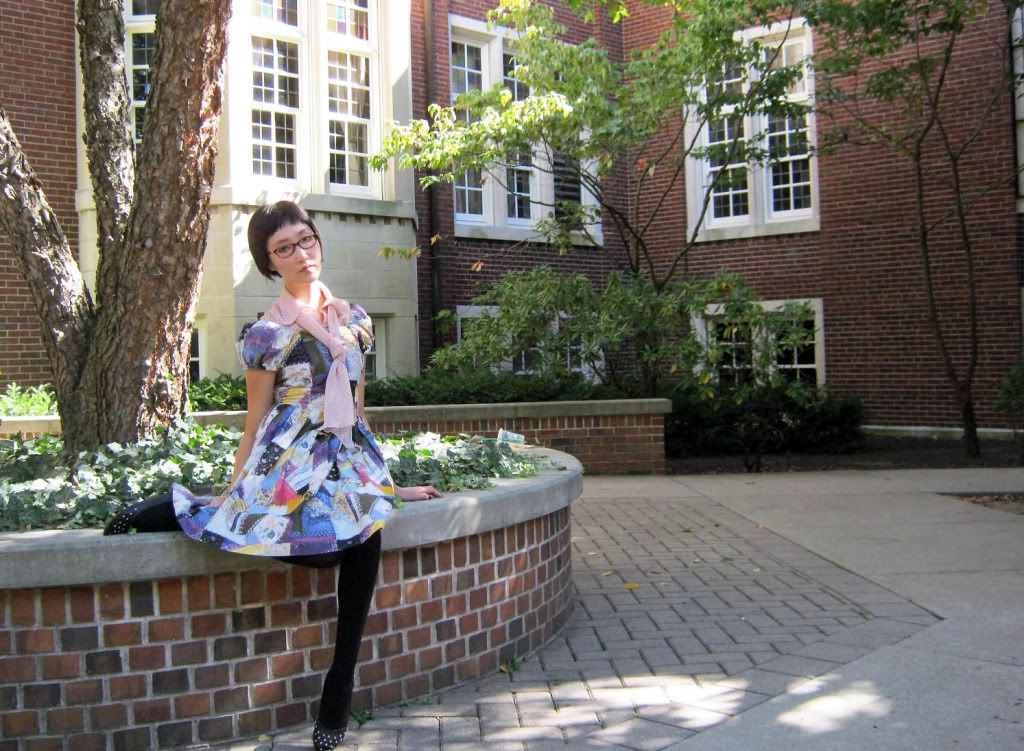 Even though I've worn this dress multiple times before, it's only just making its debut on this blog. It'a a dress coming-out party (not really like coming-out-of-the-RKelly-closet but more coming-out-as-a-Southern-debutante-ball type)!
This is a variation of what I wore on my first day of classes this semester. But wait, I didn't seem to... have taken pictures of that... particular...
day.
What??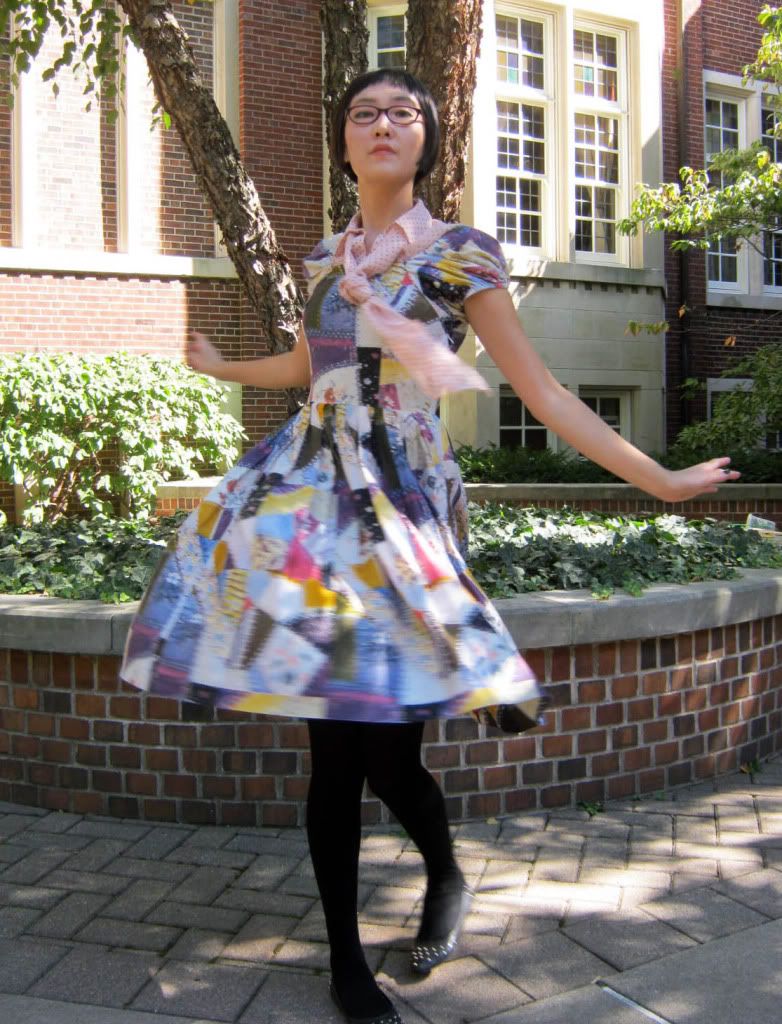 Blouse- H&M :: Dress- Beacon's Closet :: Tights- We Love Colors :: Flats- Thailand
You'd think I would've. This crazy little blogger would totally do something like take pains to come up with a particular ensemble and then take a picture of aforementioned ensemble in order to post on her blog. Yet this did NOT happen. Why? Well, I'm sure the bottom of your seats are just burning to know the answer to this frivolous question. But please, keep them on, because this could get awkward fairly quickly.
No, it's just a simple, stupid reason that I was feeling sick right when classes started. Feeling crappy that I was, documenting outfits with pictures weren't very high up on my list of things to do.
Tharr ya go
.
What I do like about this outfit is that two thirds of it are made up of vintage finds in NYC-- the blouse was found in a tiny store that Lizzie knew about in the Bronx and the dress came from Beacon's Closet in Brooklyn (where I met
Nickie
for the first time!). What I don't really like about this outfit was that it may or may not have been thrown together in a matter of minutes (and might look a little granny). But hey, when you get some lemons, what do you do?

Spinspinspin really awkwardly. Just keep spinning, just keep spinning, just-- ohp, I think I'm gonna pass out. No really, I think I will. I can never get enough sleep.