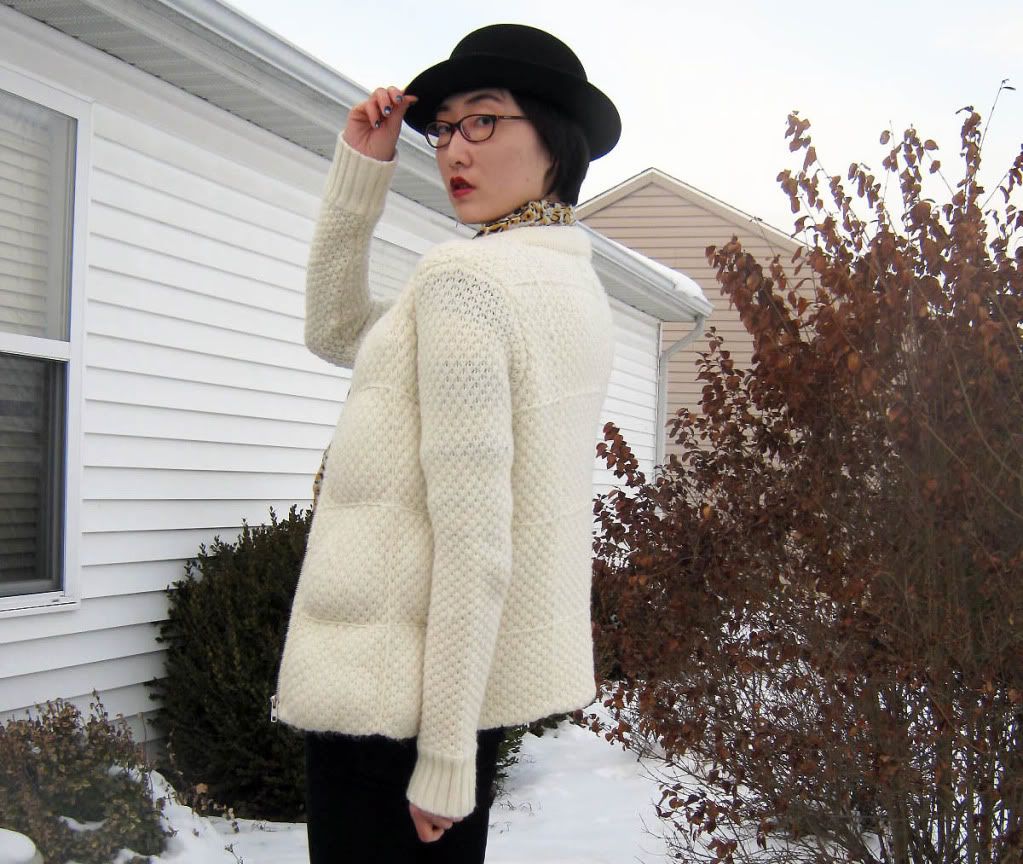 Precursor: Thanks to those who gave me DSLR advice/options/answers to my last post! I still need to research into it further, especially since it's not easy for me to just buy one right off the rack. That is, if cameras are sold on racks. I don't know too much about cameras, but I don't think they're sold on racks. I should stop saying rack.

A doff of my hat to my dear friend Lizzie, who whisked off to spend the semester in Prague this past weekend. I wish her nothing but adventure, fun and dumplings; I do not wish her hunger, lack of money, cold, traces of xenophobia, pretty much anything that sucks. I sternly urged her to take as many pictures as she could (like the proper American she is) while she's there (I mean, duh). I'd mostly like this because I want to see Prague through her eyes, but I also want to see pictures because I want to see if my mental image of Prague (the set of Amadeus, otherwise known as one of the best movies ever) is true or not.
These pictures were taken this past Sunday, one of the last few times we hung out before she jetset it out of here. Deliciously greasy food and excessive talking: hallmarks of our friendship.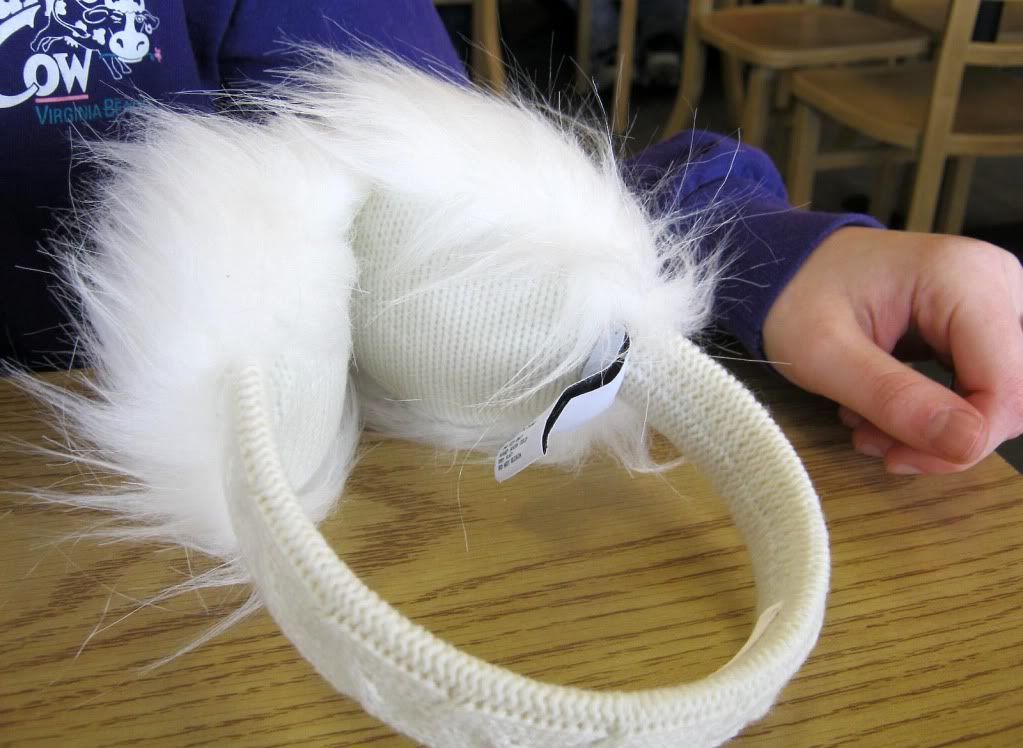 The best fuzzy wuzzy earmuffs ever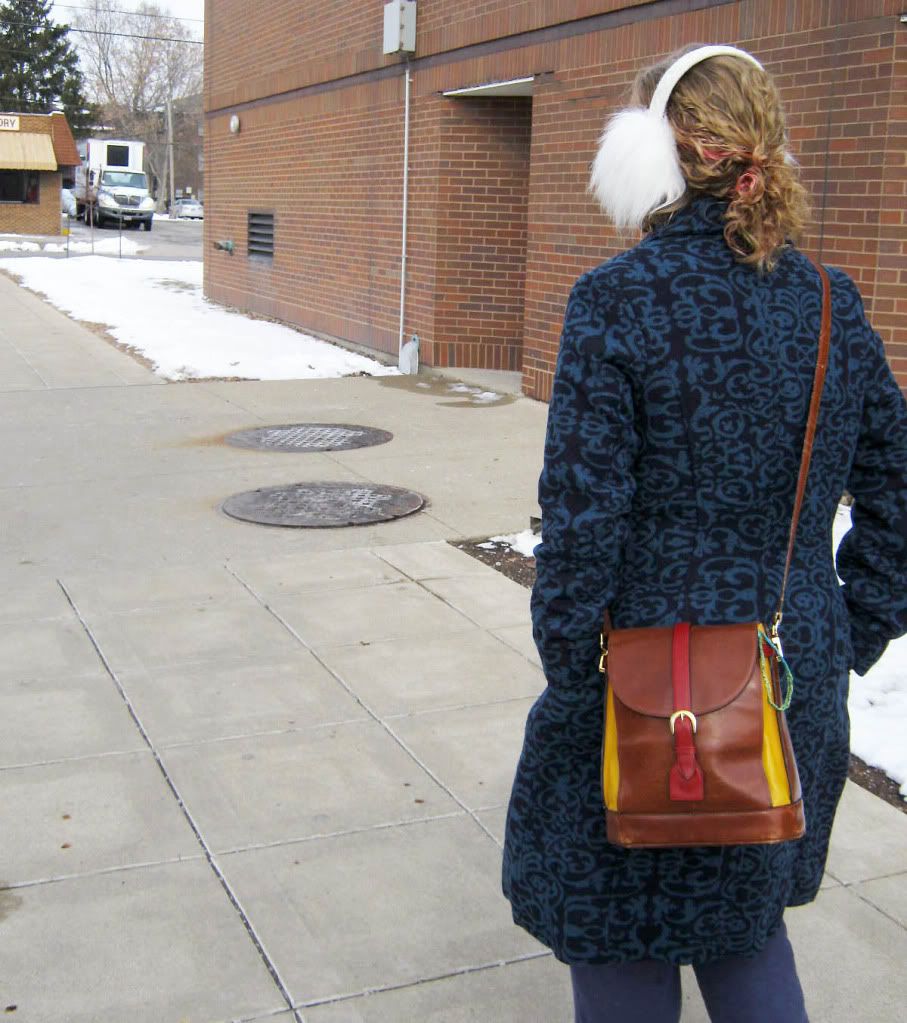 Lizzie bought this purse at a vintage store during my brief summer visit to NYC.
This picture is an almost exact retake of this photo (from this post) we took around the same time last year and roughly the same location. I don't know which is better, that the "anniversary" was unintentional, or that I look really terrible.
And here's a behind-the-scenes look at the "perils of blogging," a lookey-loo into the world of taking pictures of oneself during the winter...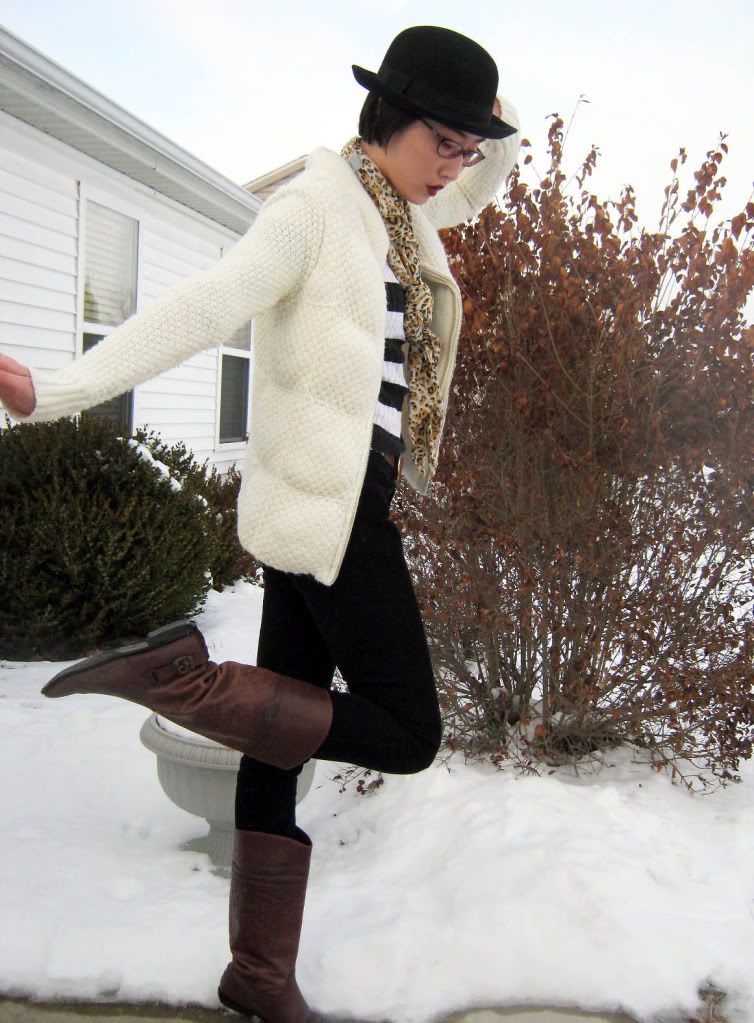 Sweater- Express :: Corduroys- Gap :: Jacket- Silence+Noise :: Scarf- Urban Outfitters :: Belt/Boots- Mom'd :: Bowler- Target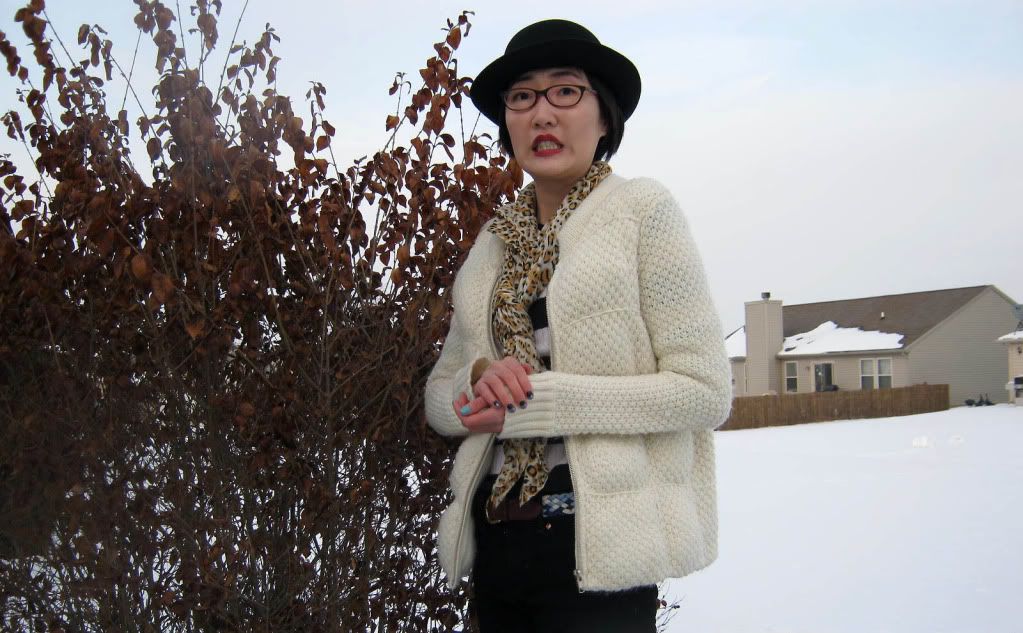 SO.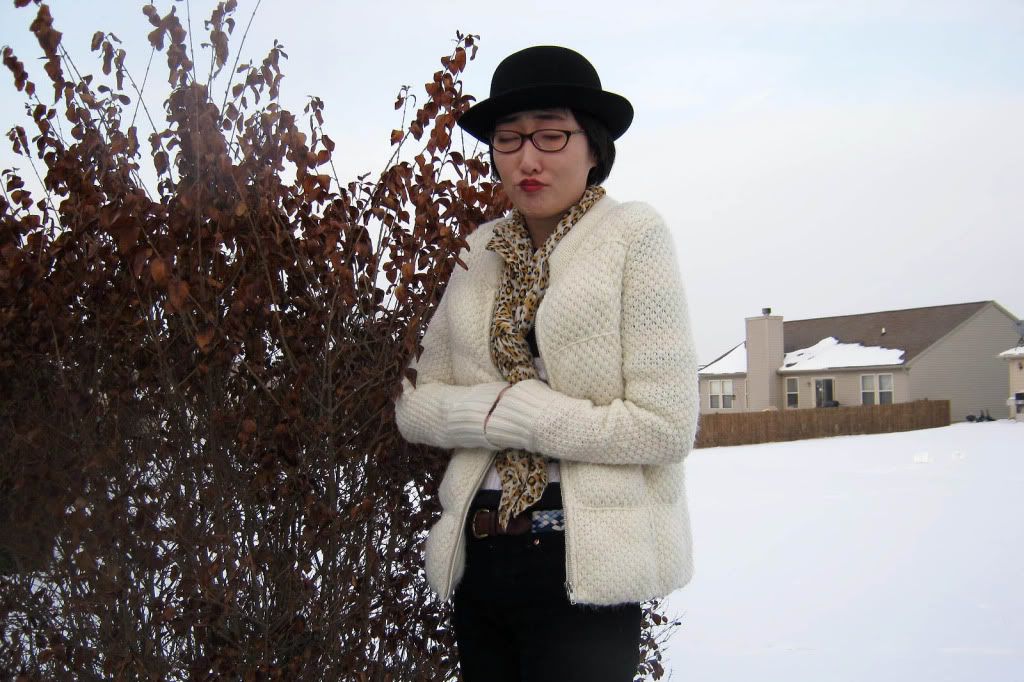 COLD.