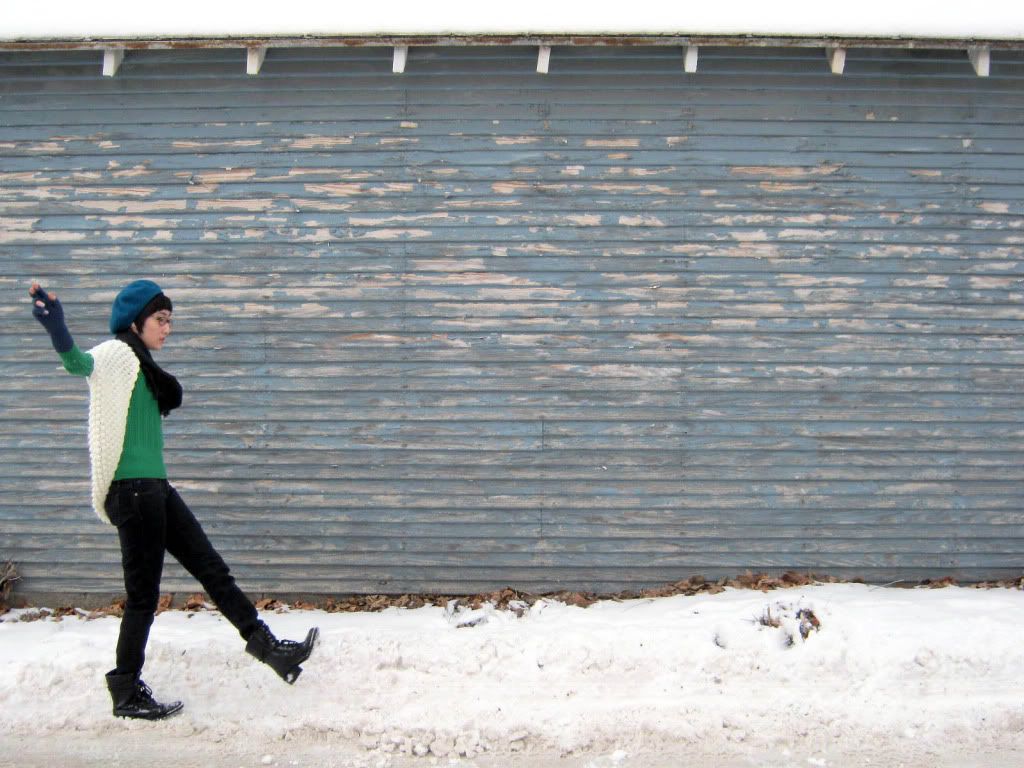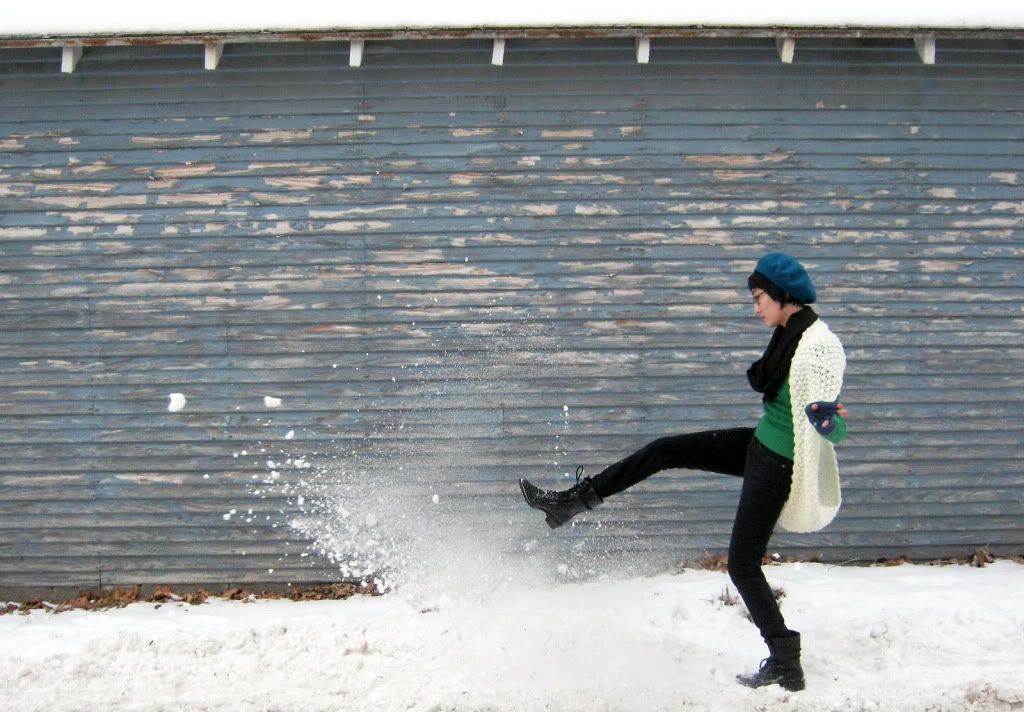 Sweater- Old Navy :: Black scarf- Pink's :: White scarf+Boots- via TJMaxx :: Jeans- Gap :: Gloves- Urban Outfitters :: Beret- thrifted
No, I'm not talking about the kind of consistency that prunes induce. Though I've eaten prunes before, and ... yeah, I prefer fruits that don't make me feel like a geriatric bear.
I'm talking about the kind of consistency that this blog needs, a square kick in the pants to get the machine moving along. And I'm already off to a dismal OK start. Right? Why do I hear crickets, it's the dead of winter. Tough crowd.
[Note: I guess I should also fully disclose that I've been storing these pictures on my jumpdrive since last week, saving it for days like today when I didn't have any plausible time to take photos on my poor, rinky-dink camera that I may or may not have broken already. It doesn't feel so long ago when I first bought it! Yet I'm already considering a "fancier" camera. This is terrible. But does anyone have any suggestions for a reasonably priced, not-too-fancy-and-easy-to-use DSLR? I'd really, really appreciate it ... there's an imaginary amazing cookie in store for you if you do help...]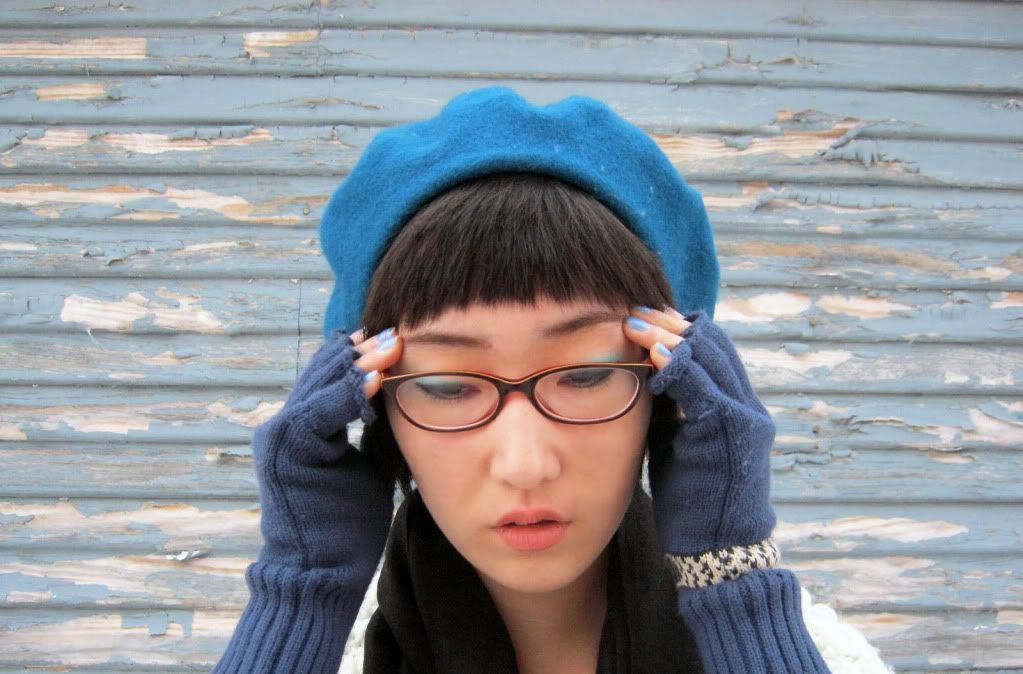 Can you tell I got a little theme going here?
As an added bonus... my friends are silly.
All hail Pink, the Queen of Yarn.