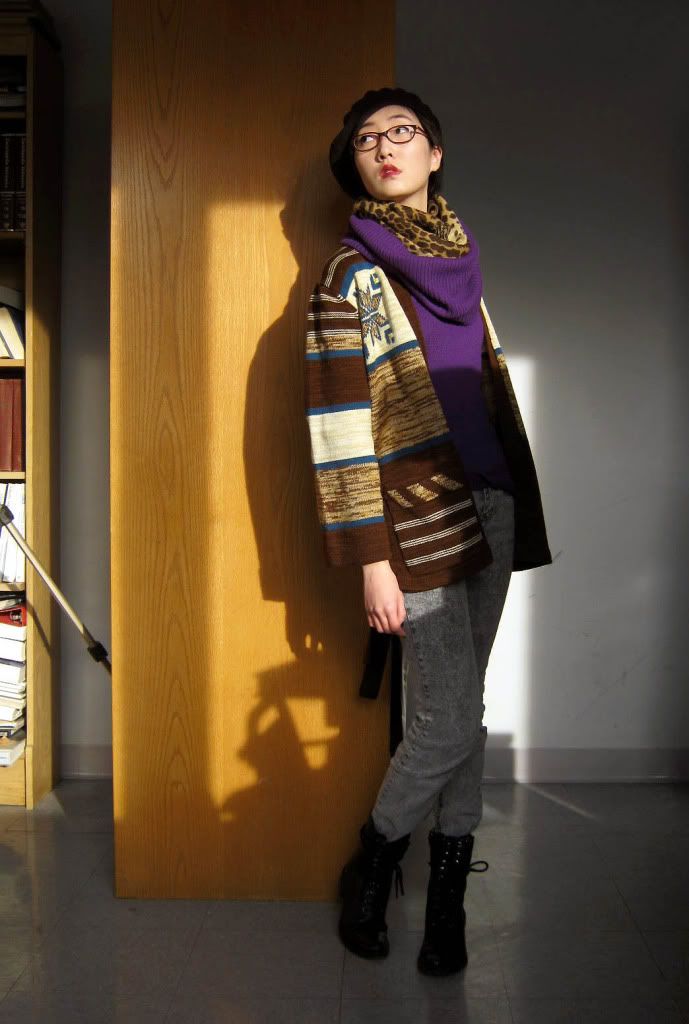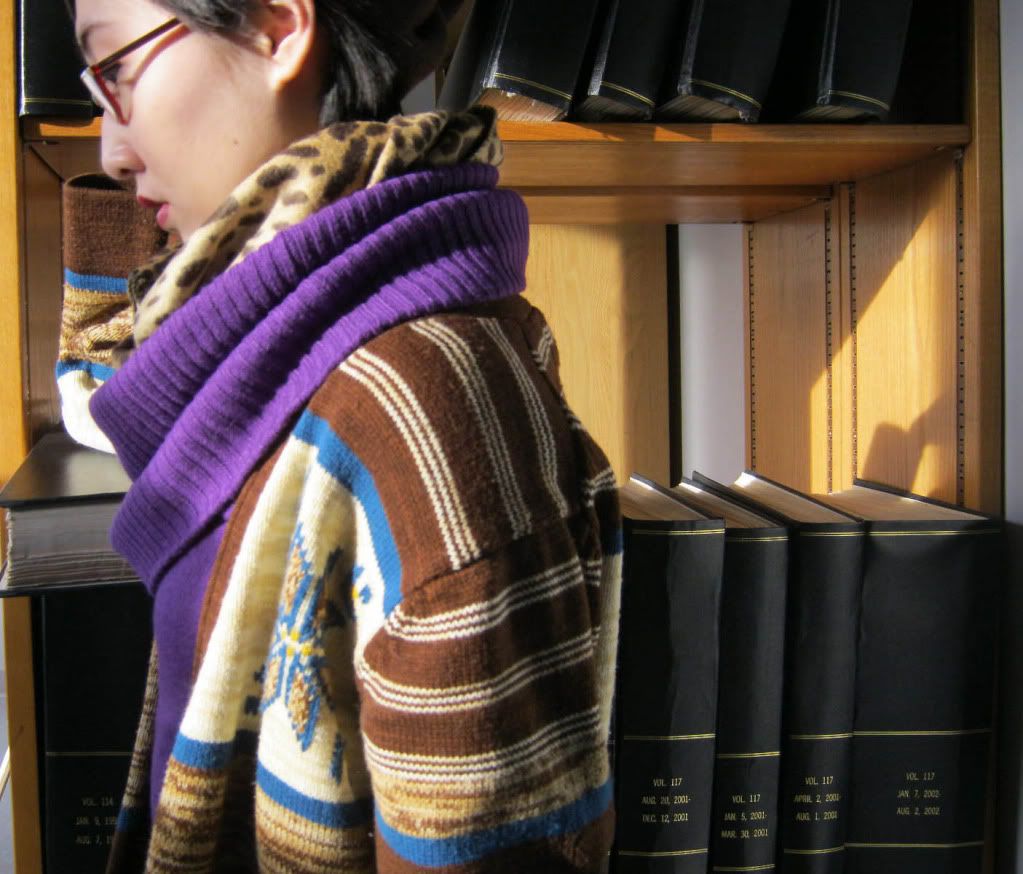 Sweater- Gap :: Leopard scarf- Target :: Cardigan- thrifted :: Skinnies- Macy's? or something :: Boots- via TJMaxx :: Beret- Mom'd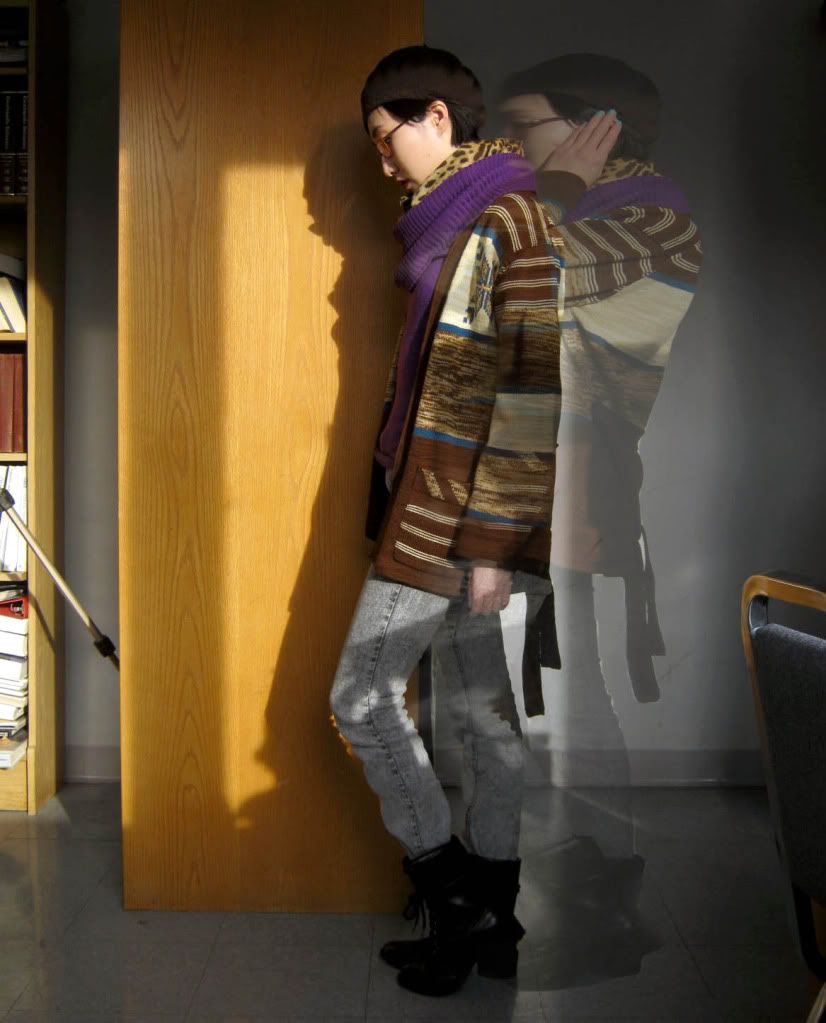 [Note: You should read the title of this post in the voice of Barney Stinson. If you're not aware of who he is or what the hell I'm talking about, please refer to this clip.]
Just a week ago, the figurative thermometer full of mercury that no one really uses anymore nearly broke due to how cold it was. The high was really an all-time low of about eleven degrees-- the challenge of the day was to bundle up as cozy and chic as possible. Suit up, so to speak. OK, I'm done with the HIMYM references... or am I?
Yeah, probably.
As usual per how frequently I post/how quickly I post photos after I take them (which isn't very, for both), it's funny to see how much I bundled up here when it feels practically balmy now at a comfortable 20-30 degrees. Dare I say, I'm getting used to it? It's so wildly out of place in my head when I see many bloggers wearing naught but a single layer of tights underneath their breezy skirts while I'm bundled up more than a penguin in a blubber blanket. OK, that was colorful, but slightly gross.
But penguins are cute, right? They're so cute that they made multiple movies out of them, and movies never lie. But I guess judging by this outfit, I'm more like a penguin bundled up in a leopard-print Snuggie (God forbid). I do love leopard.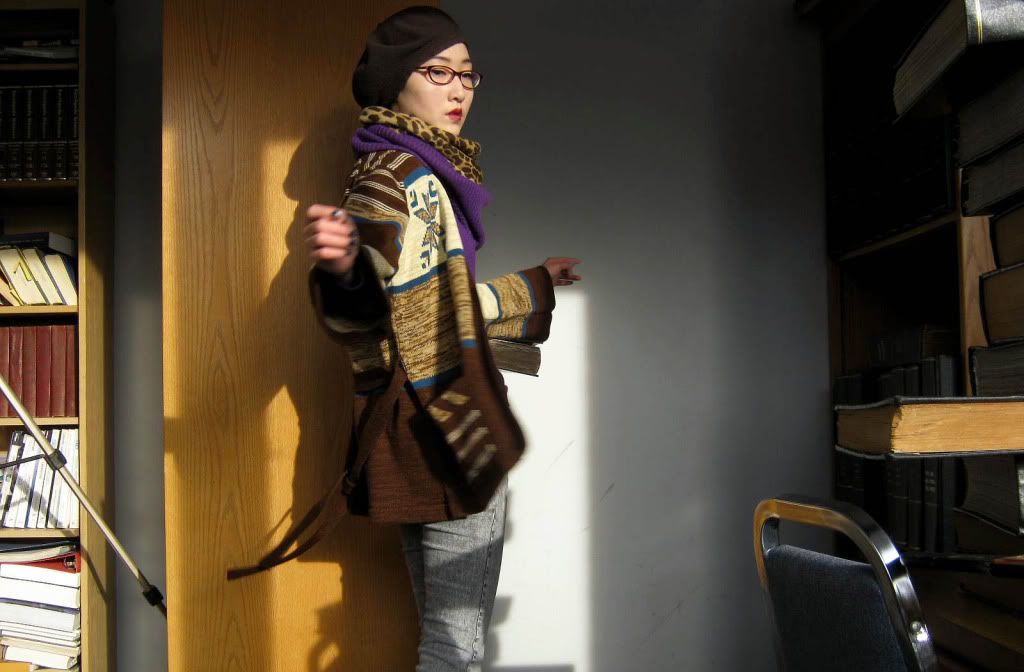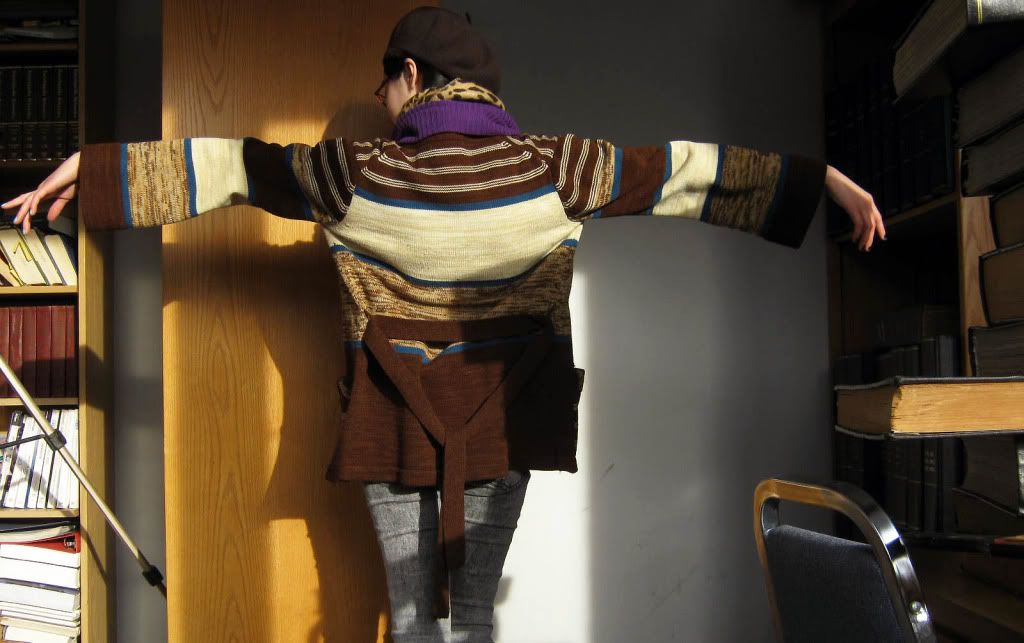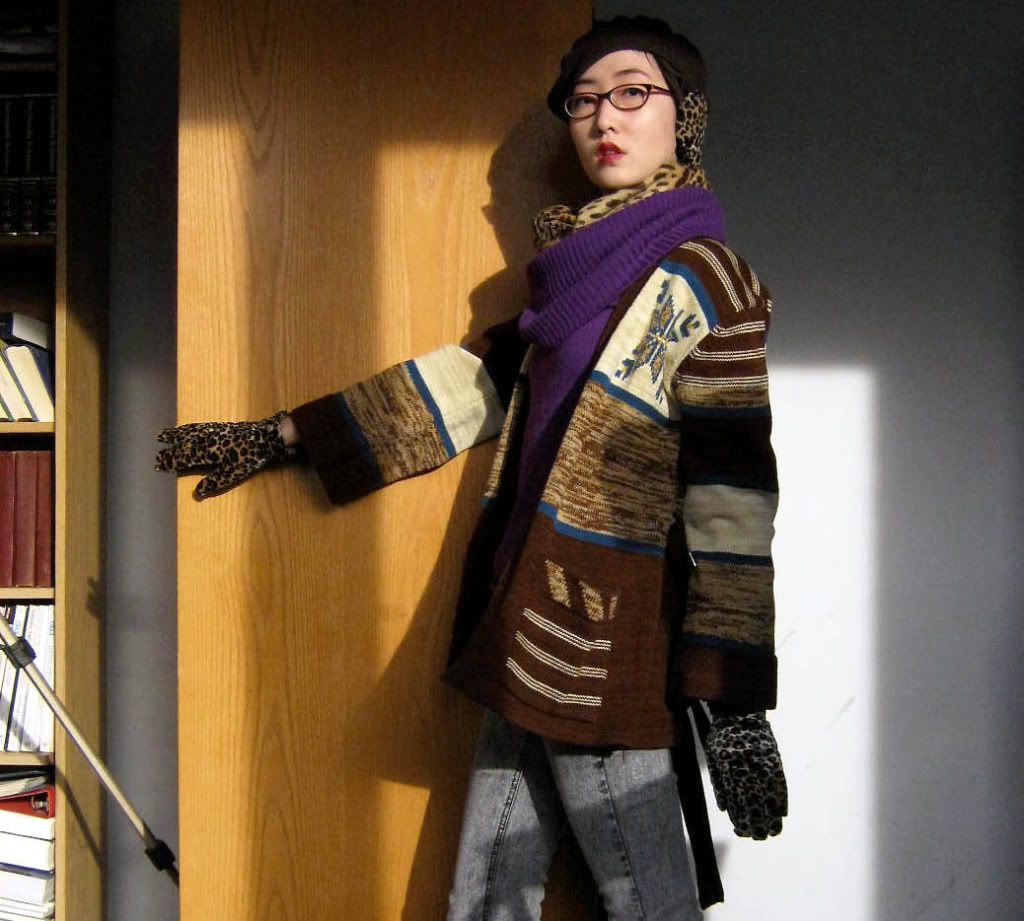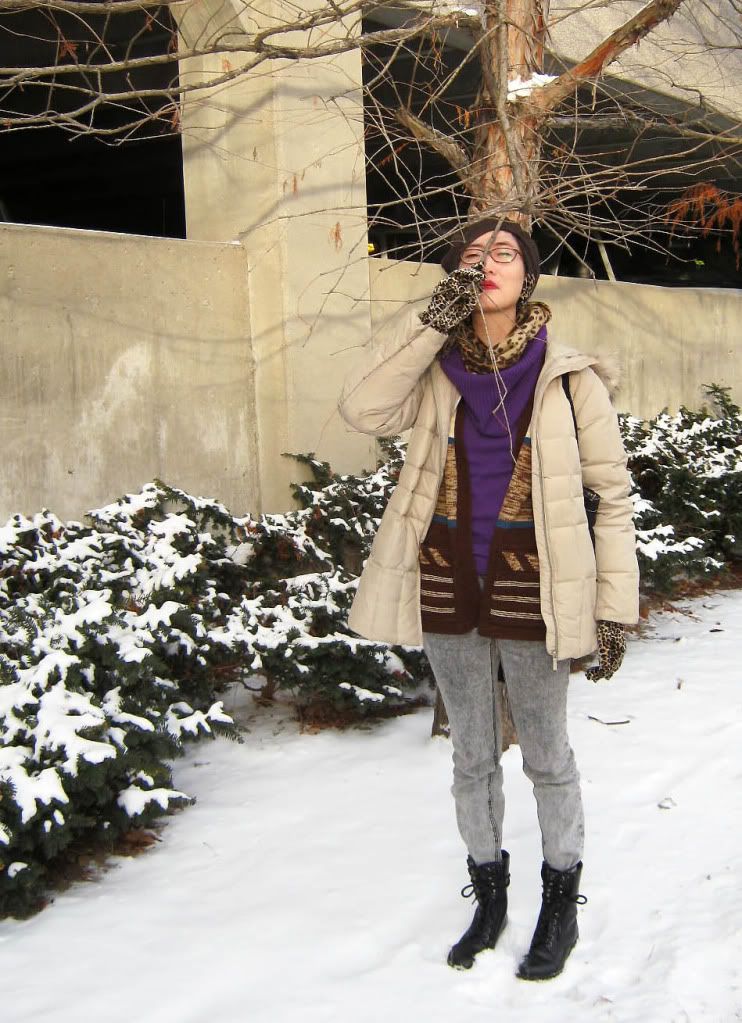 This is another (not so) rare sneak peek into how I am in real life. I don't even know, guys, I don't even know.
Can't believe it's my birthday so soon! Hooty hoot and a what what, I'm turning that age that can get me legally smashed and whatnot.