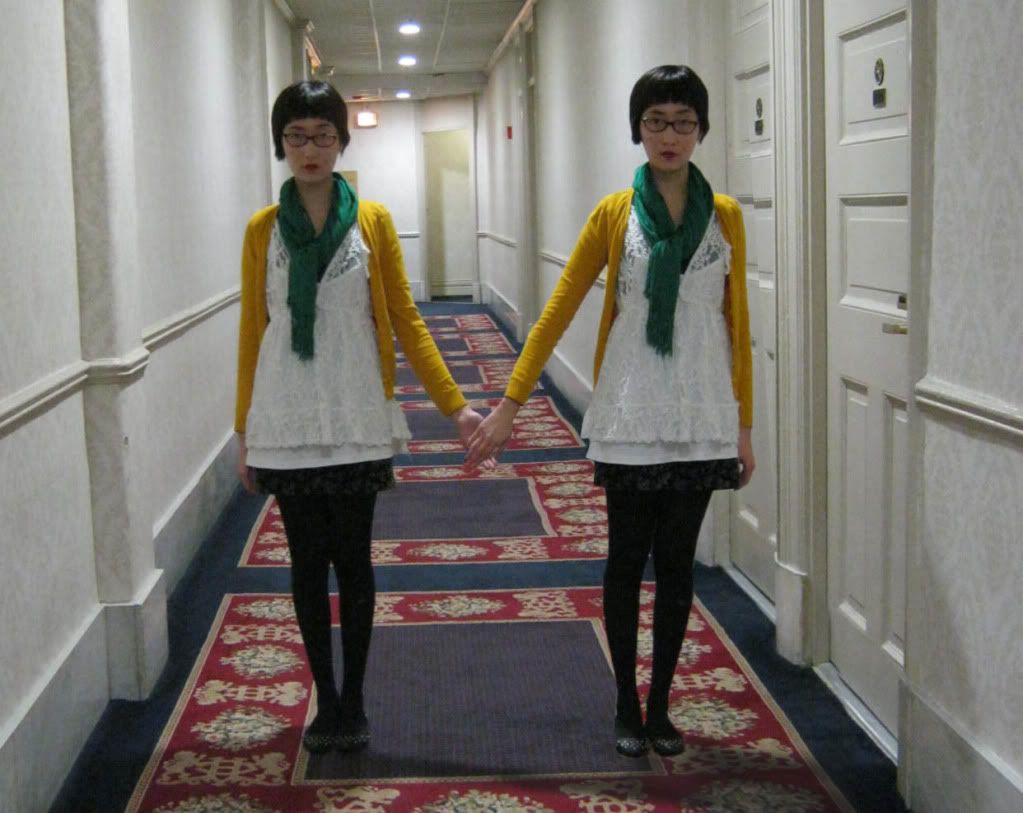 I remembered that I never remembered to put up these photos I took during my little romp during my trip to Chicago back in winter break. After my mom and I put-putted around Adams St., and after checking in and subsequently collapsing in our room, we decided to do two very different things. While my mom was taking a quick nap, I was determined to explore the (supposedly) haunted hotel (despite how tired I actually was). And I made some interesting discoveries... that I photoshopped in later.
Oh, crap, did I ruin the magic?
Still. I really did have fun poking around the old, historic hotel, especially because there weren't a lot of people around to interfere or question my fun poking around. If you can't tell from the pictures, I had a lot of creeptastic fun.