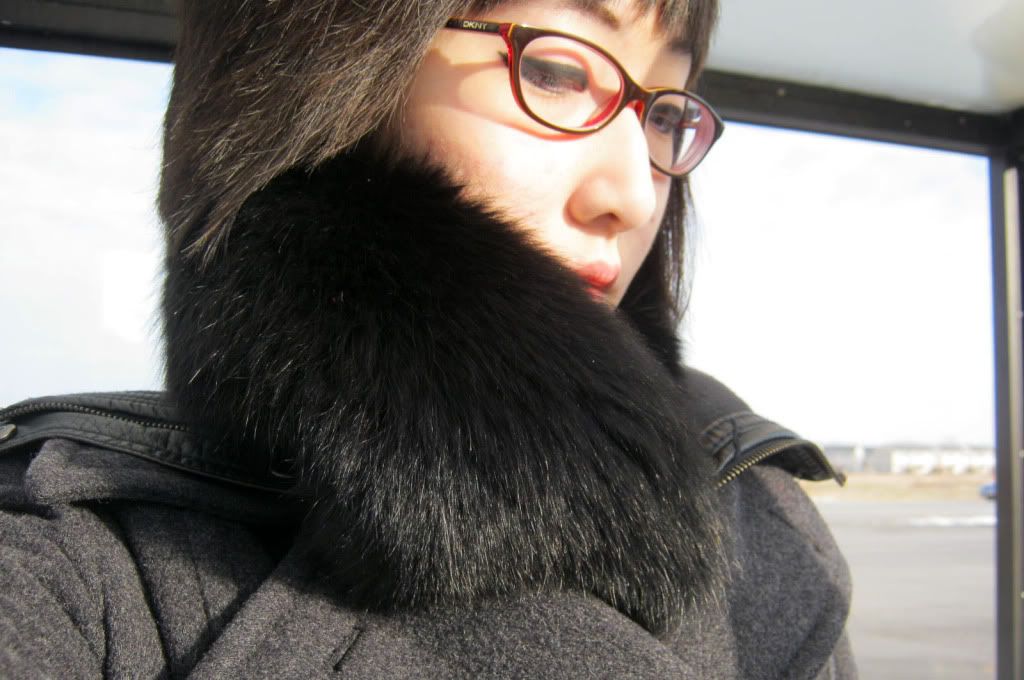 This fur stole that my mom found is the only thing standing between freezing-my-neck-and-ass-off and tolerably-being-comfortably-warm. It's a very tricky and thin line, especially during the long winter.
What keeps you warm during the cold months? If you say it doesn't even snow where you are, I just might throttle you.
Just kidding. I really won't, truly. I mean, I like snow, until it turns into this cold, amorphous, gray, gross, slush. Concrete slushie, mmmmmm.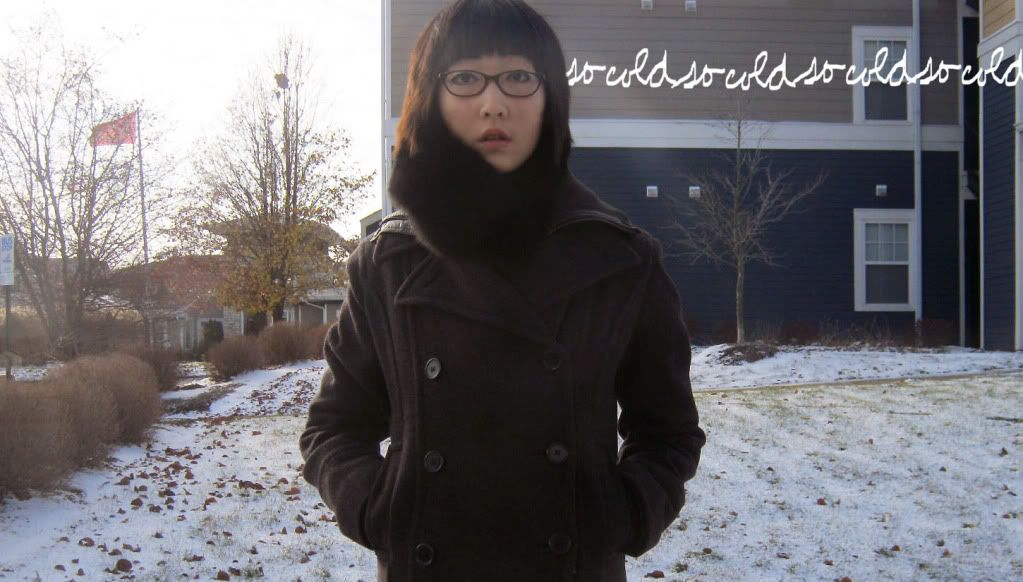 I think my face here succinctly sums up "why the frickfrack am I standing out here taking photos to pass the time?"
Also, a question for y'all. I took my outfit photos in several different locations, some outside (for the sake of natural lighting) and some inside (for the sake of convenience). Putting them side by side, which do you think turned out better? Which one do I look most pained in? I give myself points for keeping the same awkward bent leg pose in each picture.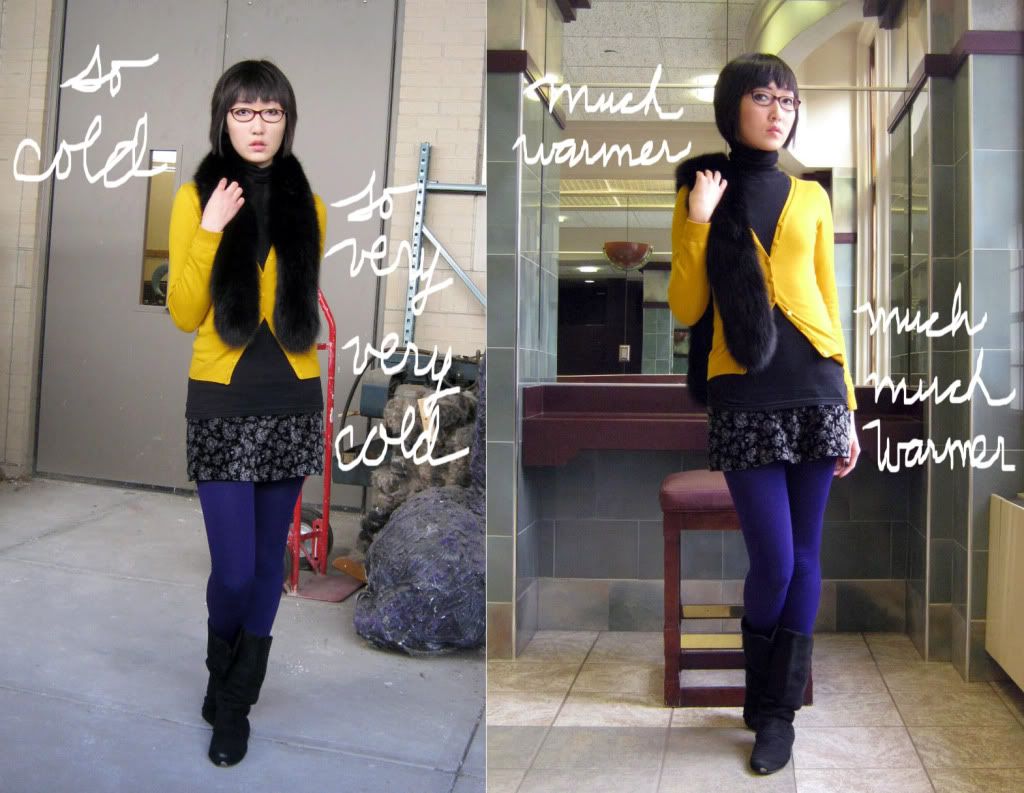 Turtleneck- American Apparel :: Skirt- secondhand :: Tights- We Love Colors :: Cardigan- H&M :: Boots- TJMaxx :: Fur stole- Mom'd
I have to say though, that I'd much rather be lounging in this setting (yes, this is a bathroom)...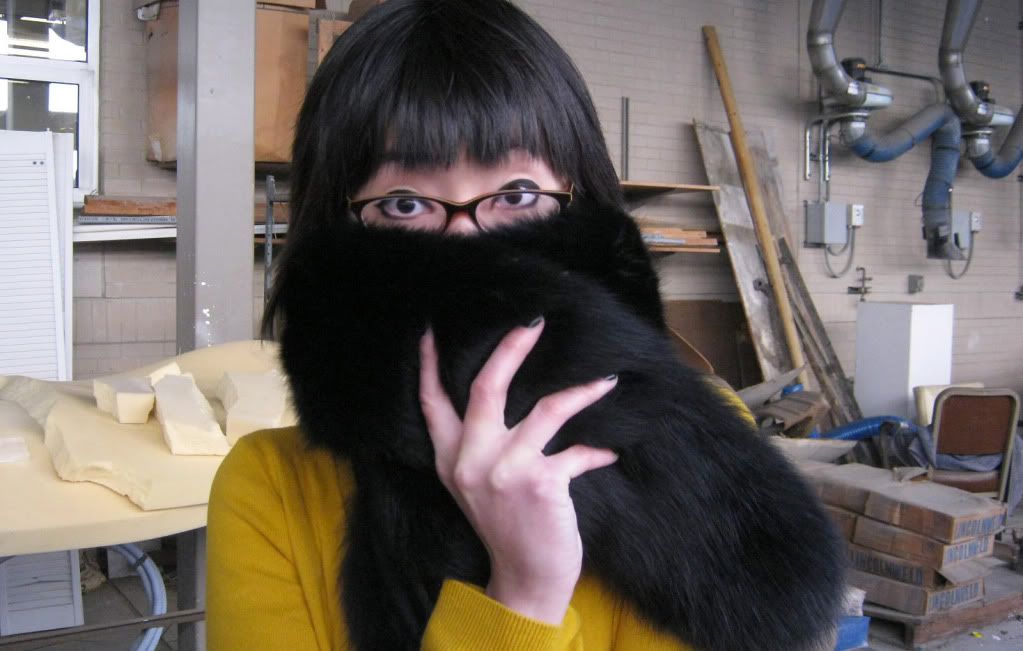 ... than trembling in this setting. Eep.
Finally... What's Lovely for December 2, 2010 (yes, it's late):
Late night studying sometimes calls for late night food deliveries (that might not be the best for you-- I always feel at least a little guilty splurging so much money on food alone). Occasionally late night food deliveries come with an adorably ferocious dinosaur.
Oh, I just want the weekend to last much, much longer. Happy weekend, everyone!