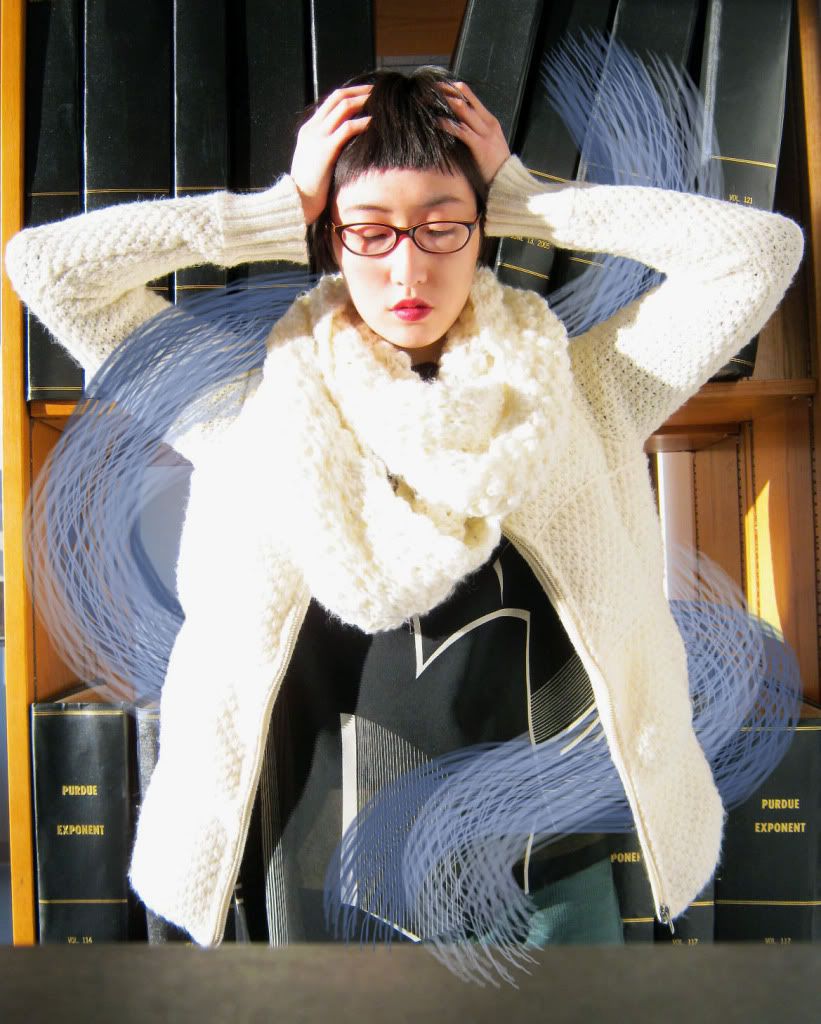 It's officially dead week. This officially means that there's less than a week left till finals week. Which officially means that winter break is just a week after that.
It also officially seals my doom.
But. As long as I'm cuddling in this impossibly puffy and comfy jacket (which I was lucky enough to natch at half price!) and impossibly puffy scarf, I can pretend I can get as much sleep as I desire. Which is hilarious to assume when I'm hopping between two big projects and all-nighters...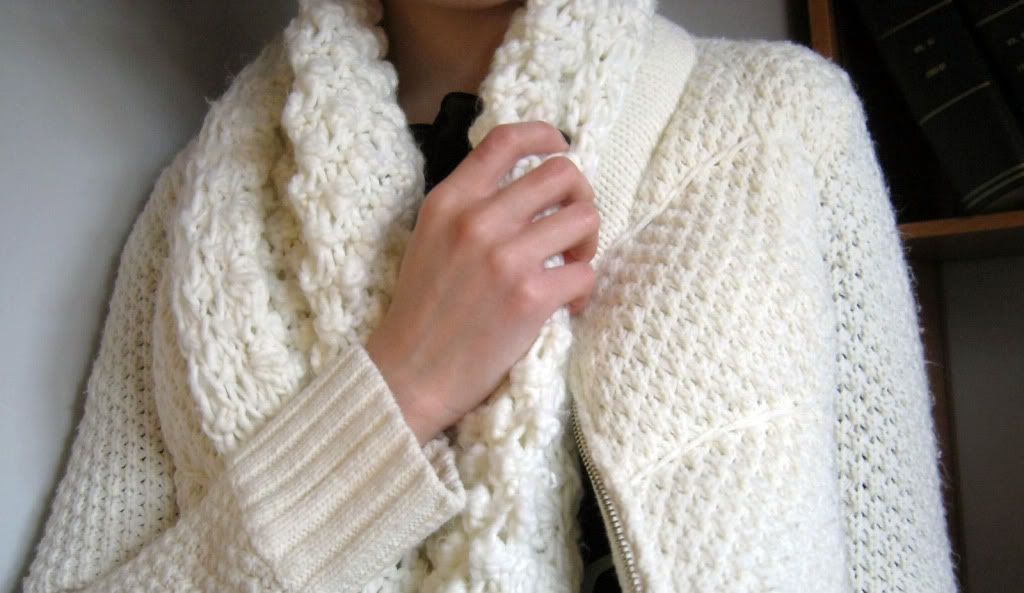 Top- thrift store in Bronx :: Jacket- Silence+Noise :: Scarf- TJMaxx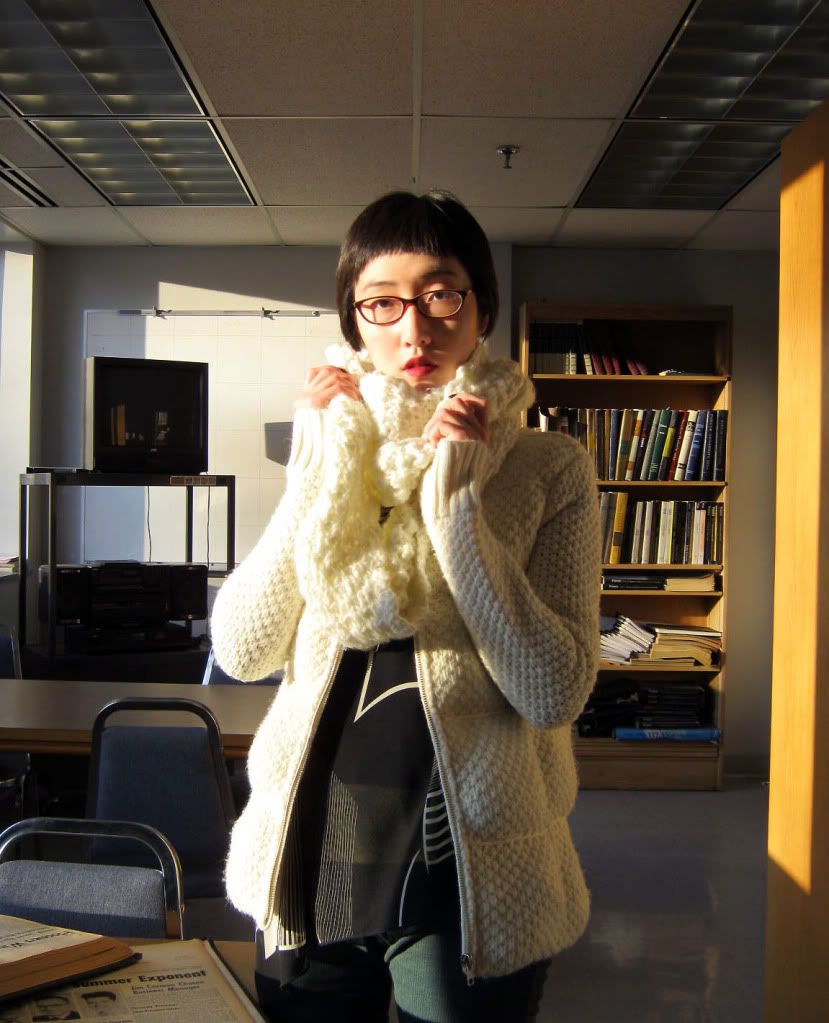 It probably doesn't help that I recently got a tumblr, does it? Ehhhhhhhhhhhhhhhhhnaw. I try to refrain myself, seriously I do... oh look! What is that, a SONG?

It's very soothing and haunting to listen to this song on repeat when you're half awake. Furreal.