Oh, first off: I just joined this new-fangled thing called Bloglovin'. I'd be much obliged and tickled if you'd follow.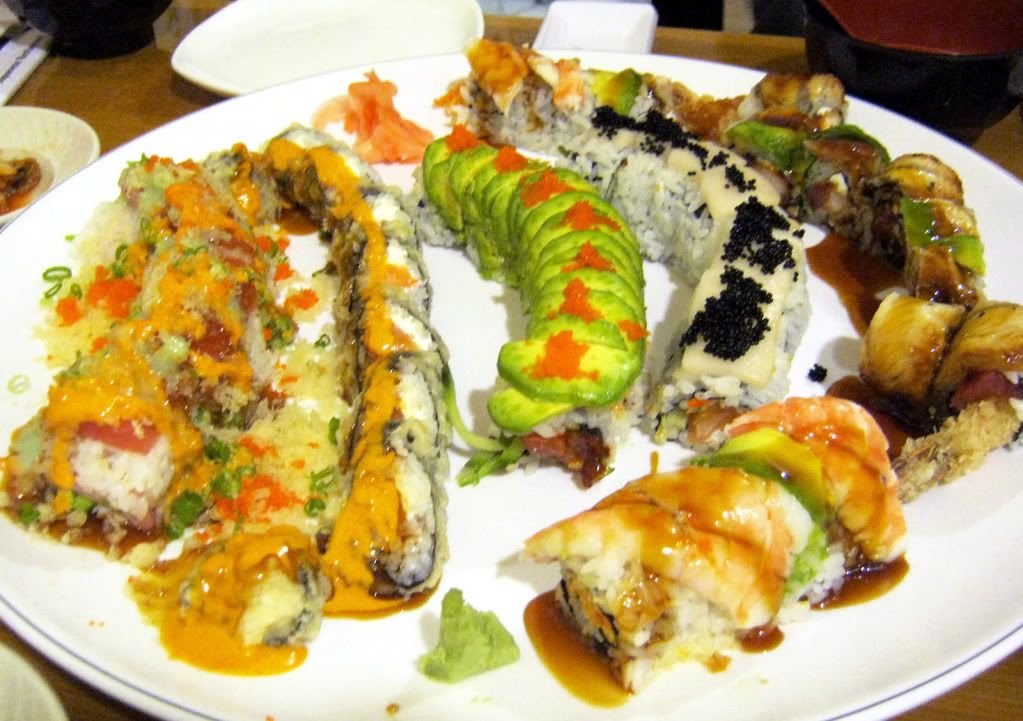 I swear this frightfully yellow/blurry-looking picture doesn't do the sushi platter justice...
What's Lovely for October 8, 2010: How
a happenstance run-in with a friend
(whom you haven't seen in awhile) pushes away any previous frustration and anger you've had so you can all enjoy a long overdue sushi dinner together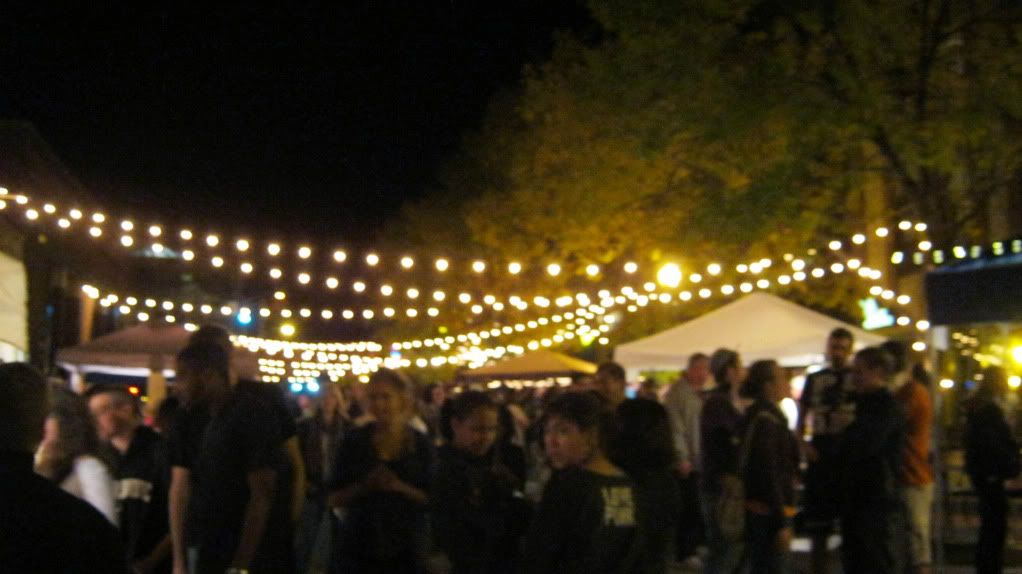 Remember my
What's Lovely from last Friday
? No? Something about artificial and real stars? Yeah, that wasn't just me trying to be poetic. Well, it was a little bit. The point is, I wanted to share some of the photos I took that night-- it was a small arts/music festival that lured all the local hipsters out from their hovels and coffeehouses into one tiny area. In short, it was a grand ol' time, I really enjoyed it. Click to see more indie goodness.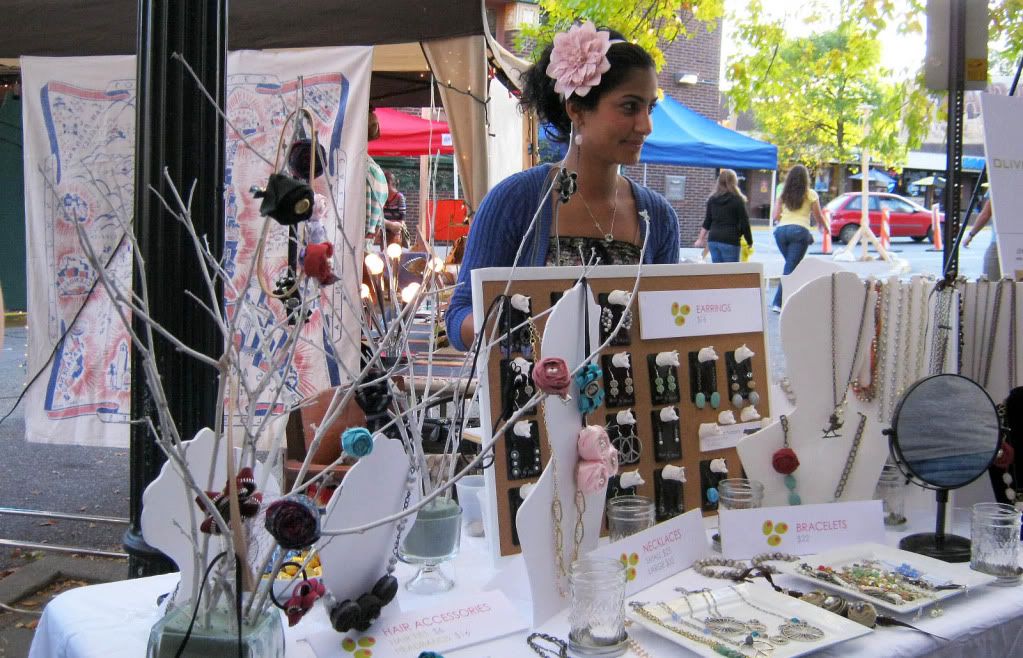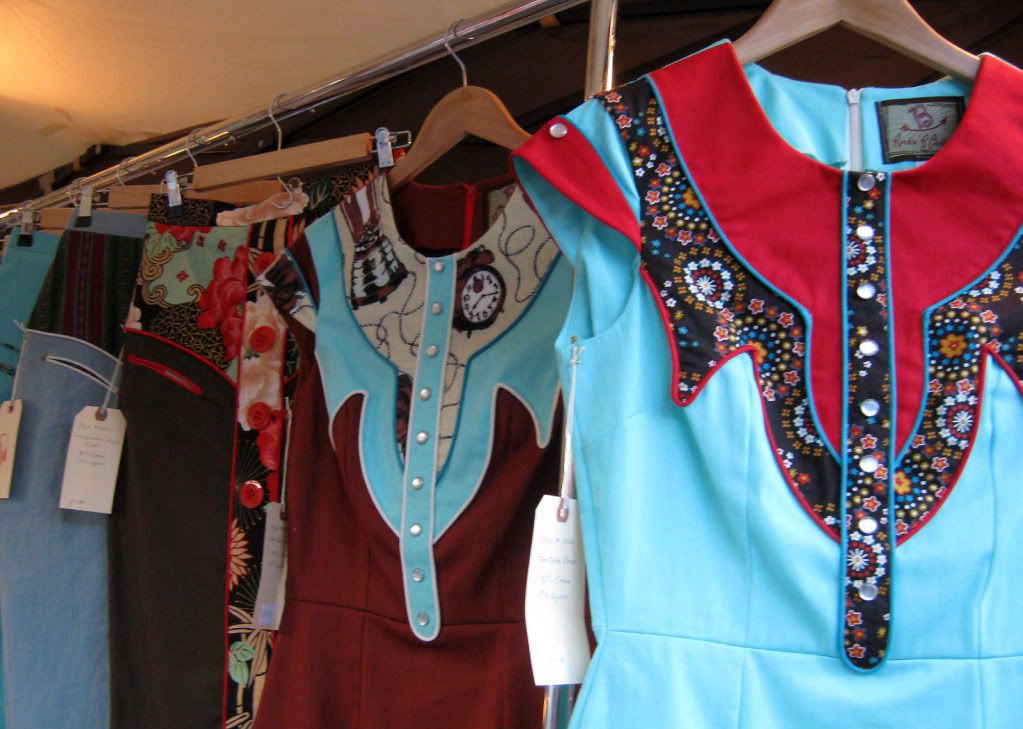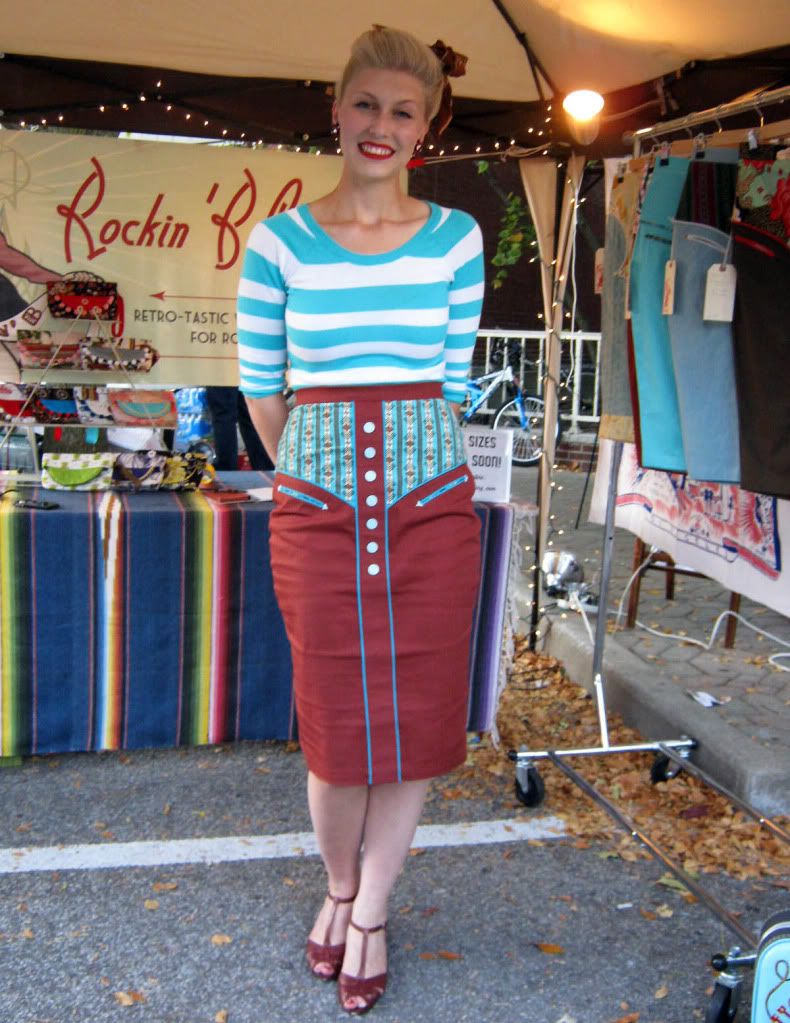 One wonderful thing about the type of atmosphere at this festival: I could just ask to take pictures of people's outfits if I liked them, and it wouldn't be too weird. Admittedly, it wasn't as legit since I don't have a fancy DSLR, but still. I love how she matched the clothes she was selling-- so rockabilly chic.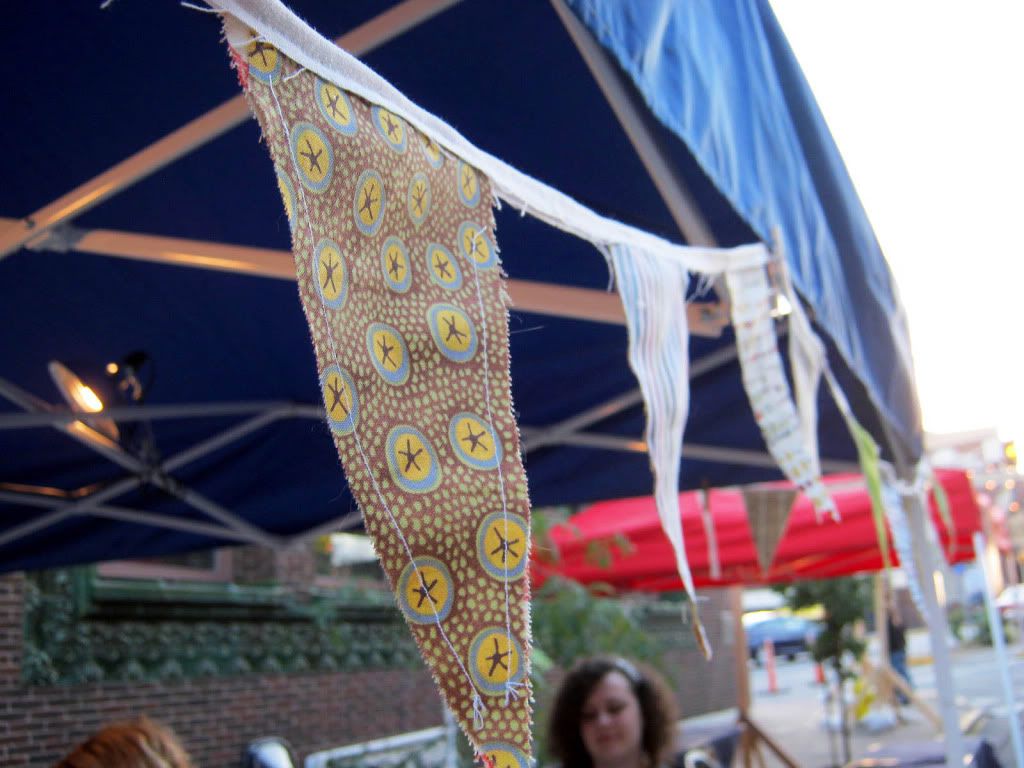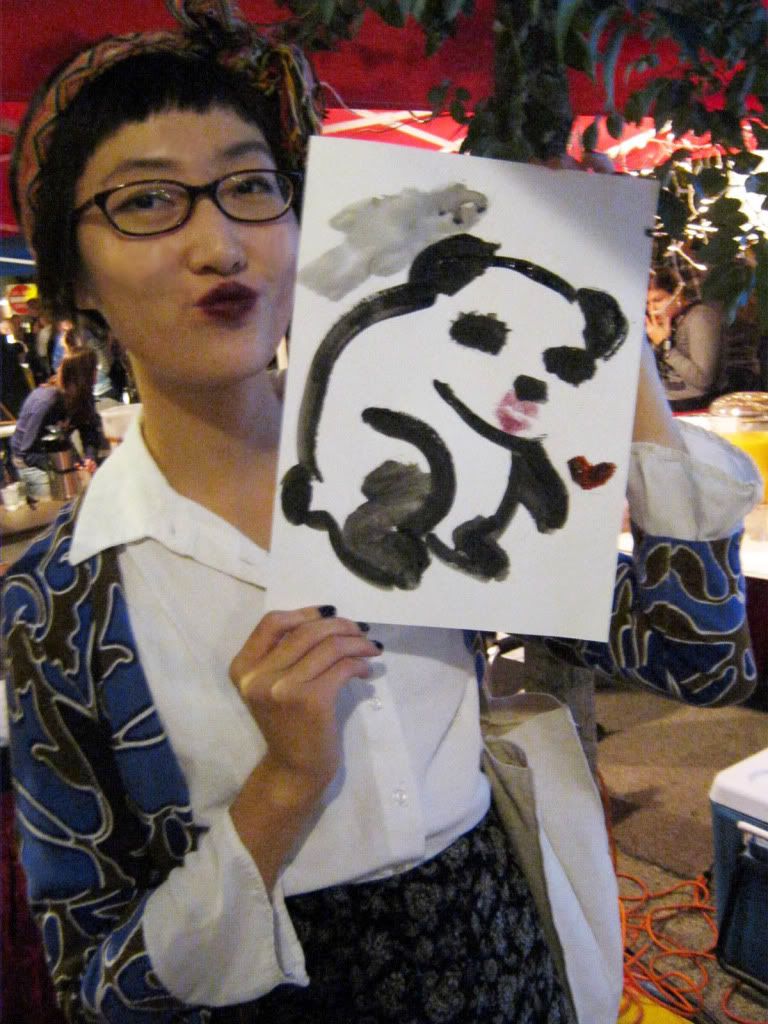 We painted pandas. Mine had a sweet side.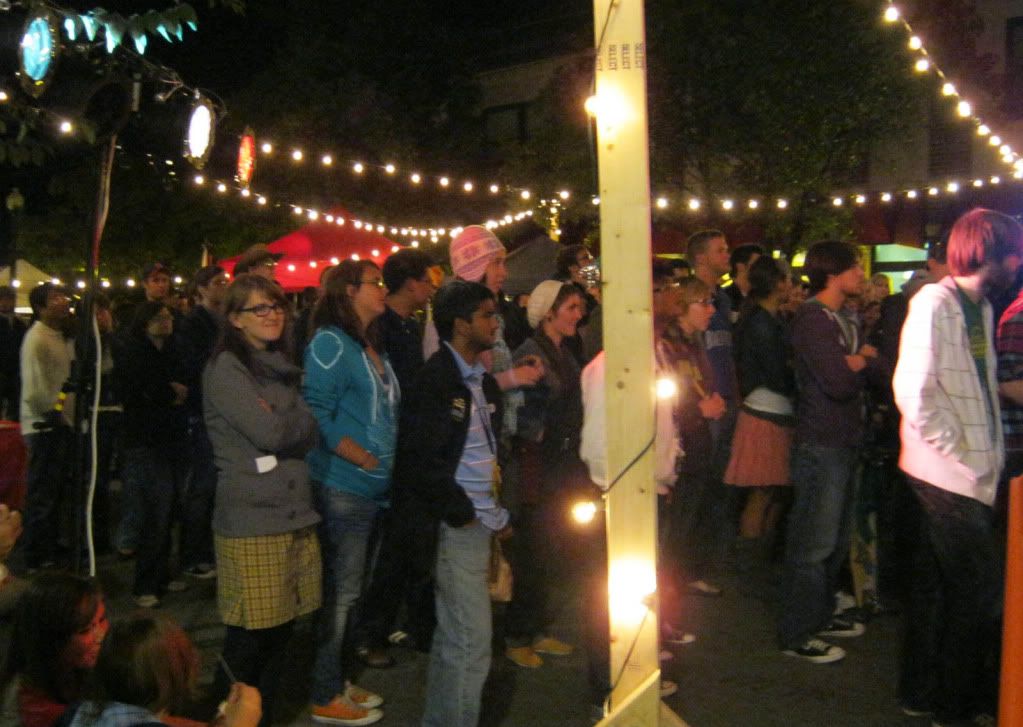 My friends and I may or may not have poked fun at the hipsters' tendency to stand and act nonchalant at concerts they enjoy attending.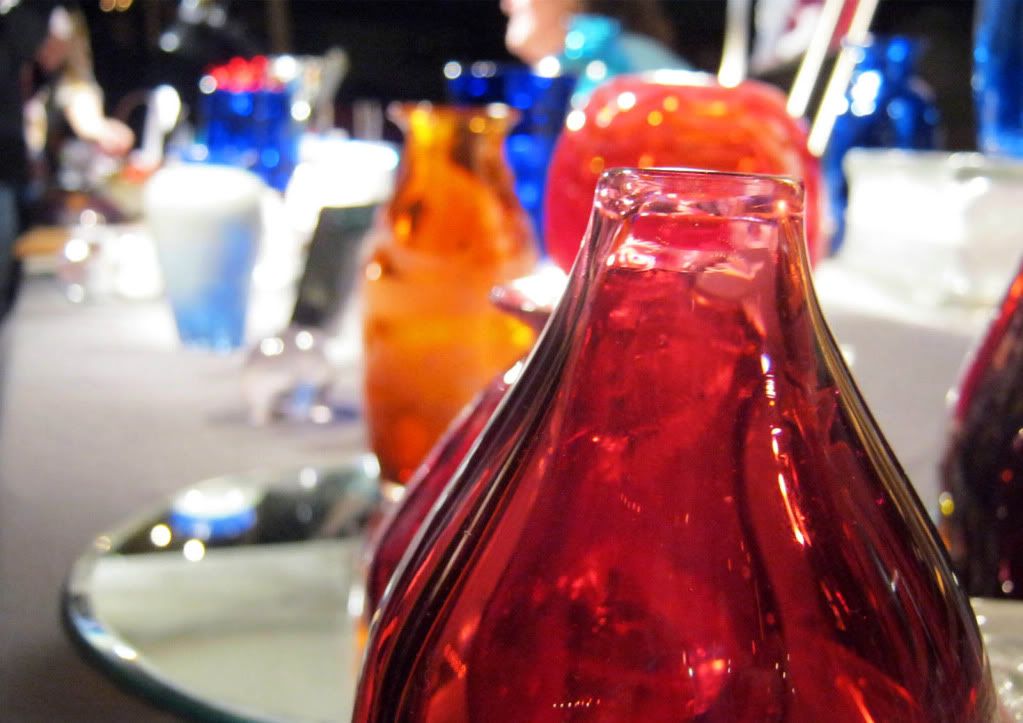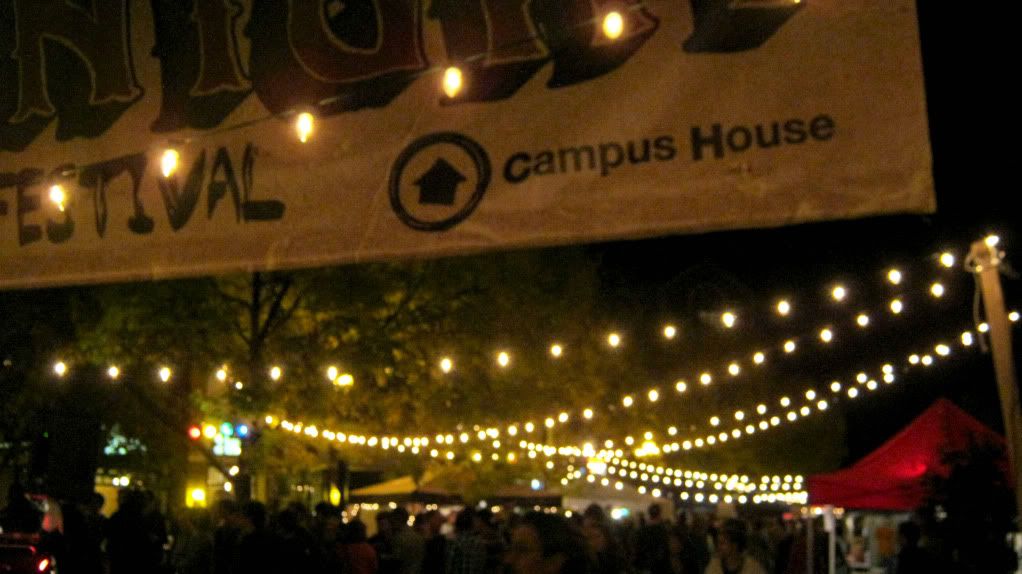 And afterward I went over to my other friend's apartment and watched Iron Man 2. It was a good night.
Happy weekend, everyone!