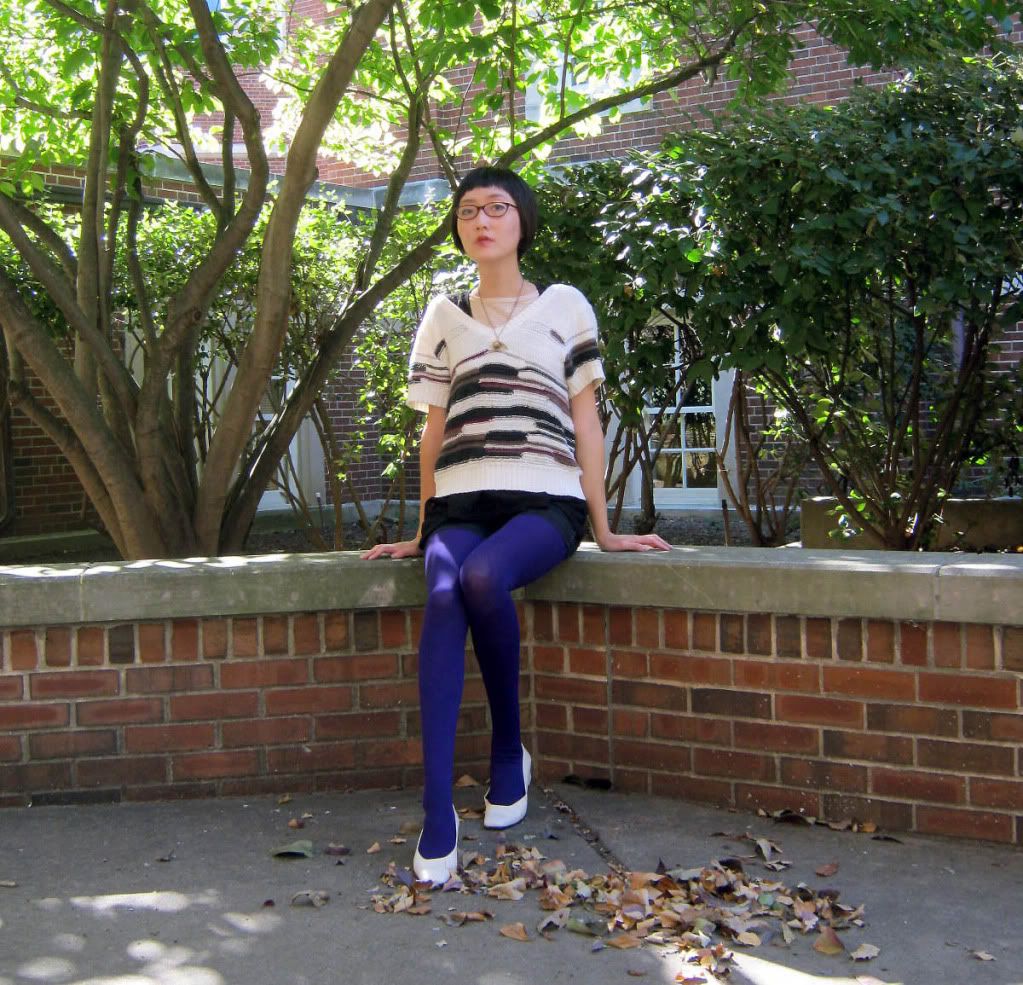 What's Lovely for October 9, 2010:
LIZZIE
'S UNEXPECTEDLY IN TOWN.
Can't wait to go bowl my brains out (guess who's a terrible bowler? this female)
Just some fun shots from this past week; in this outfit, I'm honored to don what I like to fondly call one of the ugliest granny shoes ever.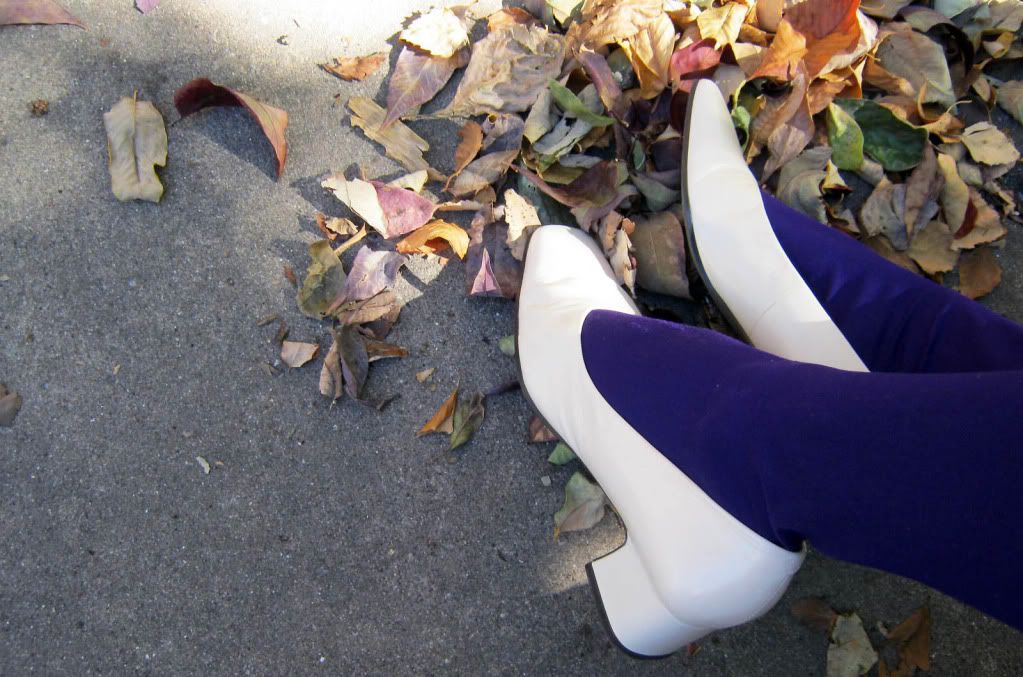 Unfortunately, I think these shoes have a mind of their own. They knew I was talking smack about them so they decided to chafe my pinky toes. They're witch shoes, I tells ya.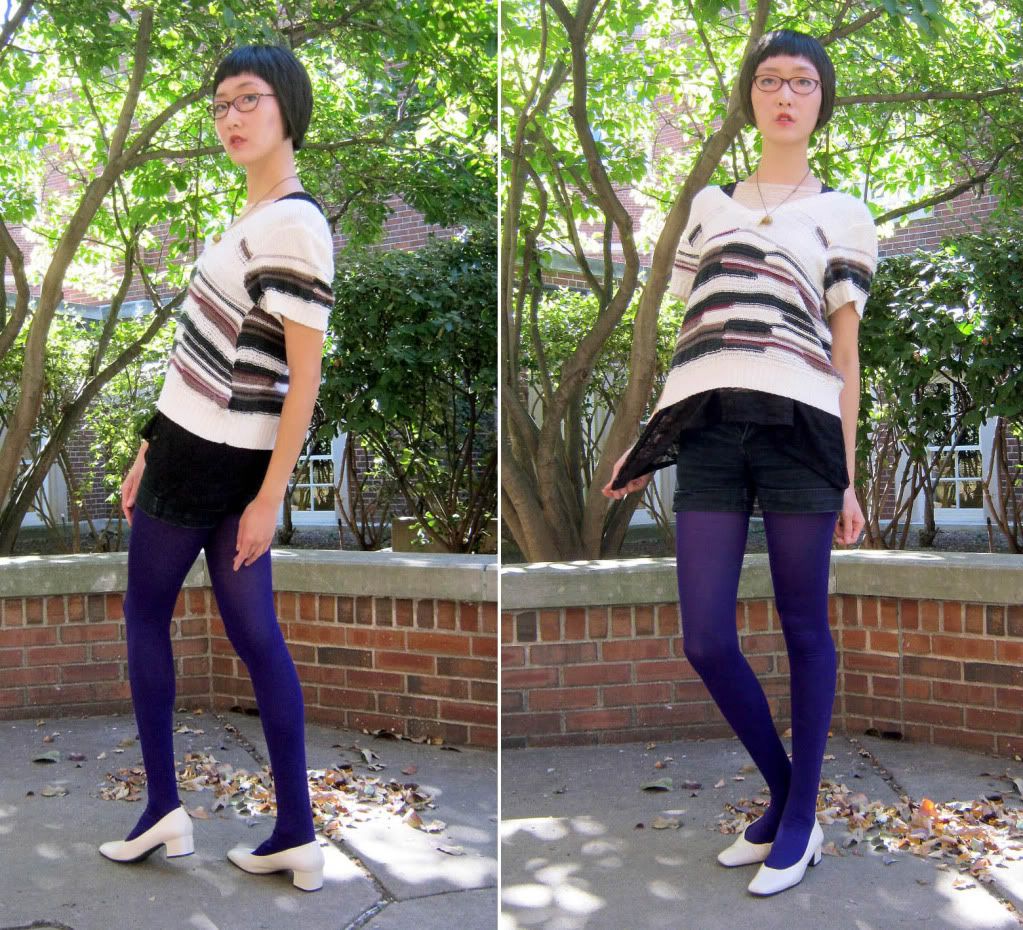 Tank
- Mom's ::
Lace top
- Thailand ::
Sweater
- Charlotte Russe ::
Shorts
- Thailand ::
Tights
-
We Love Colors
::
Shoes-
TJMaxx?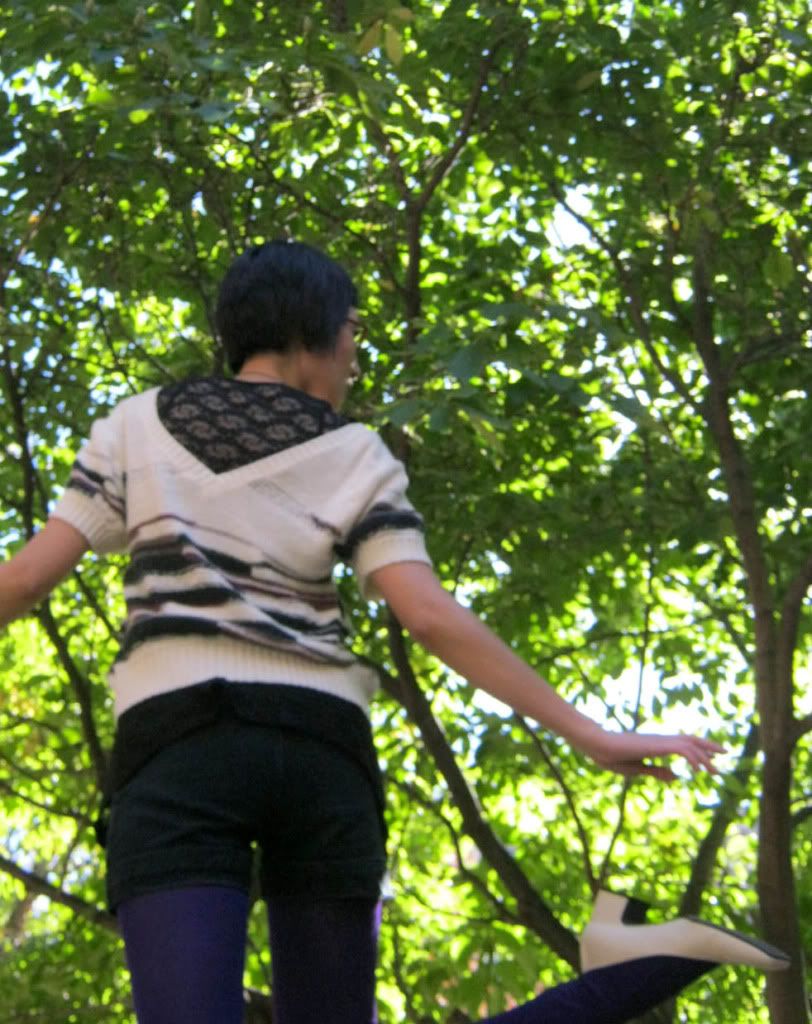 And up, up, away we go!