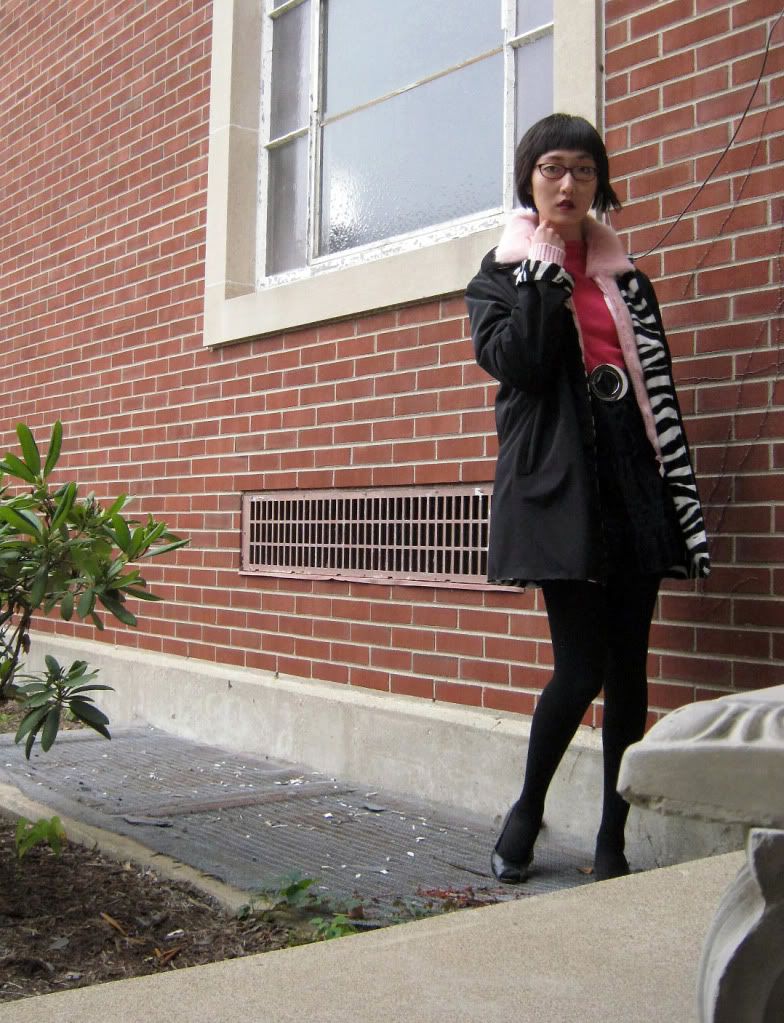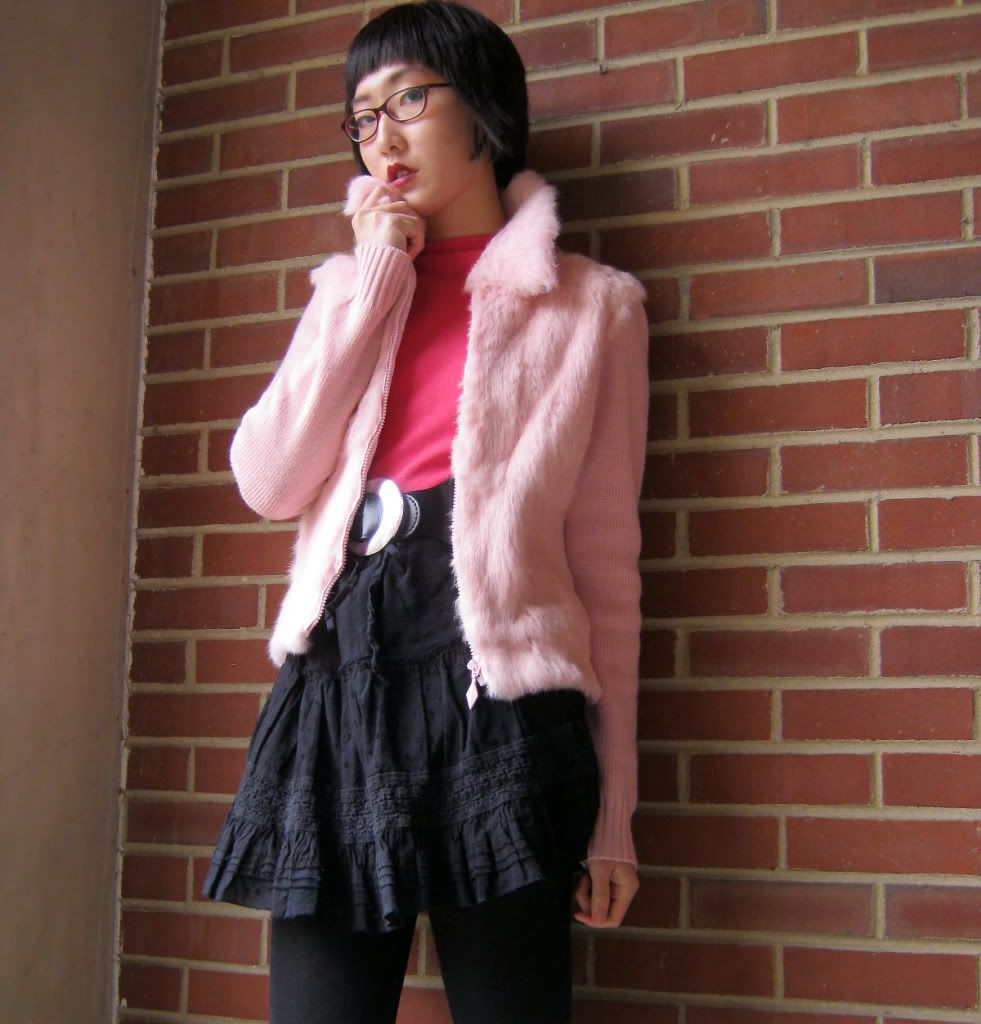 Top
- Goodwill :: Skirt- Aeropostale survivor :: Tights- We Love Colors :: Jacket- gift from incredibly generous friend :: Belt- Thailand :: Shoes- Old Navy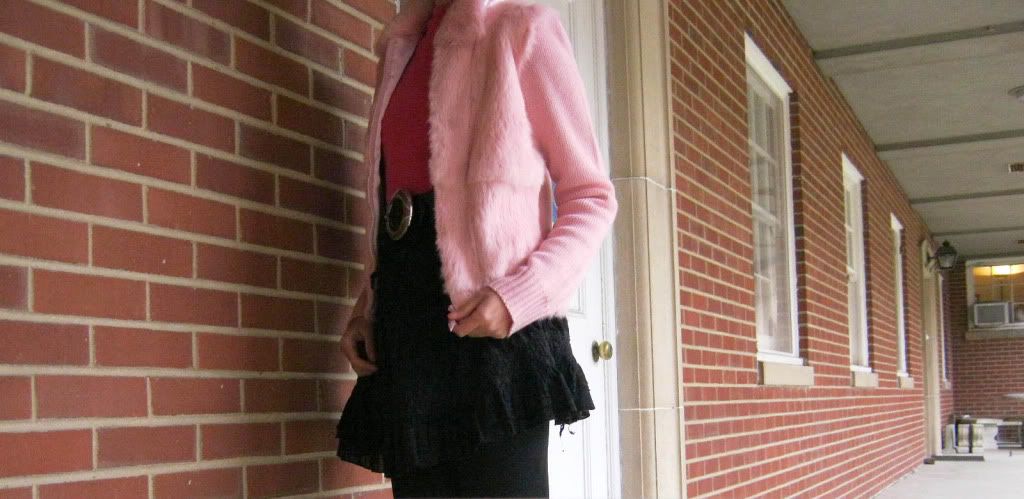 And I'm back! Sort of. I'm sorta late in the week, just like I've been late in everything else this week. Though it's been oddly quiet on this blog, I've been having a grueling week that's left me nervous, exasperated, anxious, tired, embarrassed and ashamed. Funny how I'm saying this in an outfit post where I'm wearing nothing but bright pink fuzzies and frilly black, right? The irony isn't lost on me.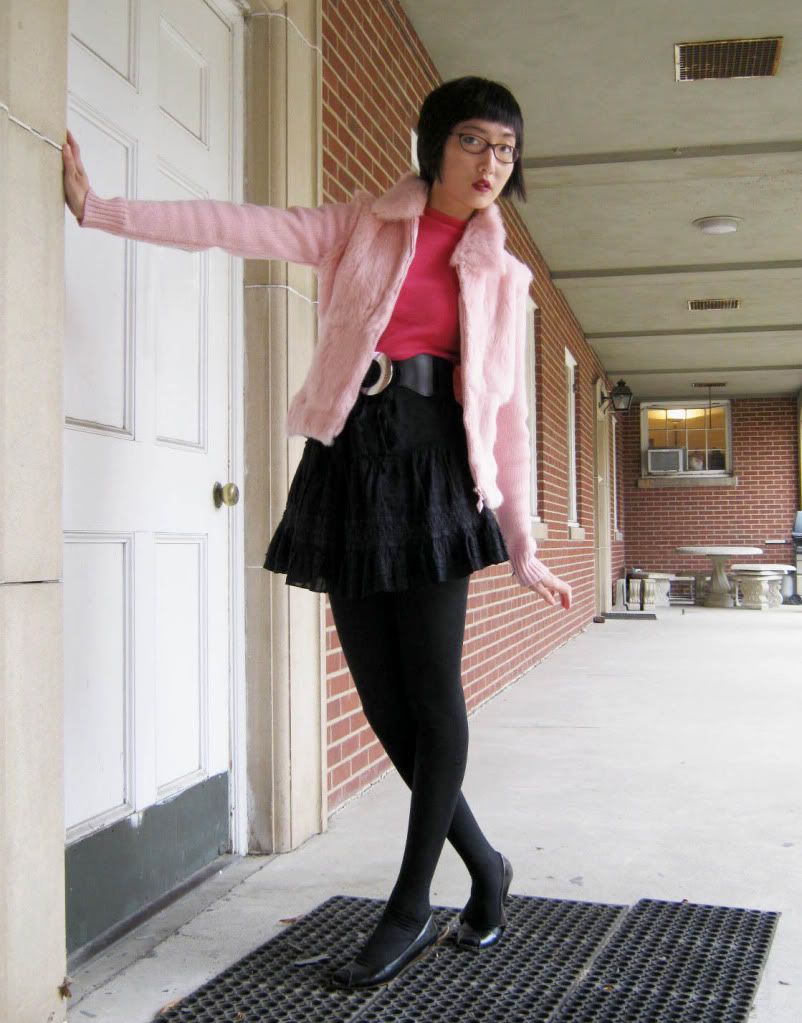 I hope that I haven't been too much of a downer-- on one hand, "dammit, it's my blog!" But on the other hand, I never try to be too heavy at the Toast. I hate to admit this, but I've felt stressed when people would ask in passing "hey, how are you doing?" It's almost a burden to answer; I'm tempted to be blunt and go "oh y'know, feeling really tired and bad this week." But no one likes TMI emotional baggage. Plus, that's not even entirely truthful. I haven't exactly been weeping or huddled in a corner this entire week (contrary to popular belief). I'm odd in that I can be feeling terrible, then I'd hear a dumb joke or see a stupid Youtube video and laugh. I mean, belly-flopping Corgis, that's priceless!
It'll be a lie if I said that I haven't watched this video at least five times already. Belly-flopping Corgis cure many ailments.
However, I must thank y'all for the nice words and things on my last post. Though I took a hiatus off of blogging, I clearly couldn't keep myself away from blogs themselves. I'd like to give the whole blogosphere a hug, if it'll let me.
On the other upside: who's psyched for Halloween like I am? And who's psyched for the rallies to restore sanity and to keep fear alive? If you're going to the Stewart/Colbert rallies in DC, let me know! I'm so jealous and I'm voracious to know what you're planning!
Next up: I answer your questions!