What's Lovely for Sunday, August 15, 2010: Meeting a fellow Hoosier in the city that never sleeps, thanks to blogging. Oh, the possibilities.
[If you'd rather not see my touristy-y pictures of Brooklyn, skip on down to the jump break to see my outfit pics-- and a certain someone else's-- woah that sounded way creepier than I intended. I also finally got a Chictopia, so you could check that out if you want to, too!]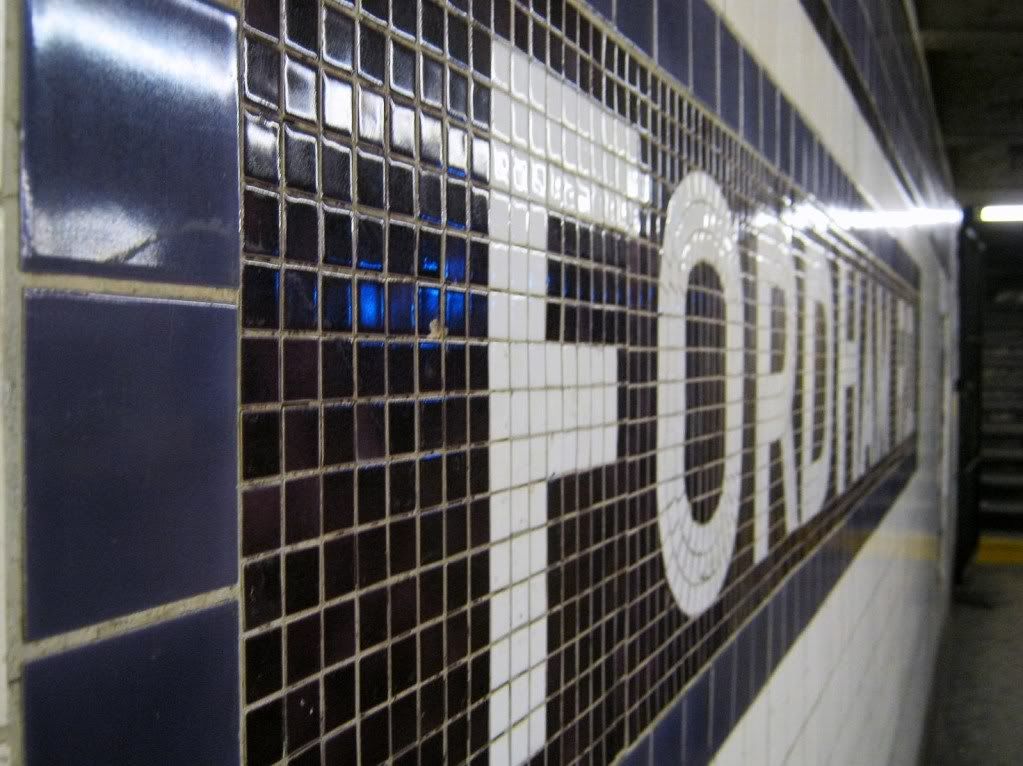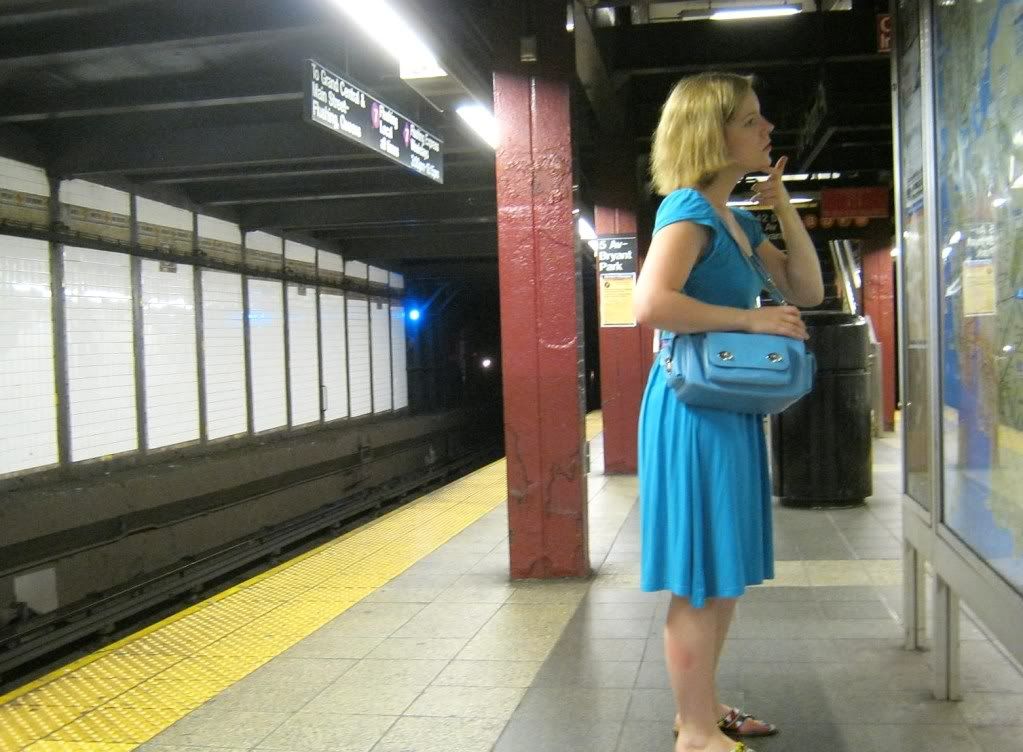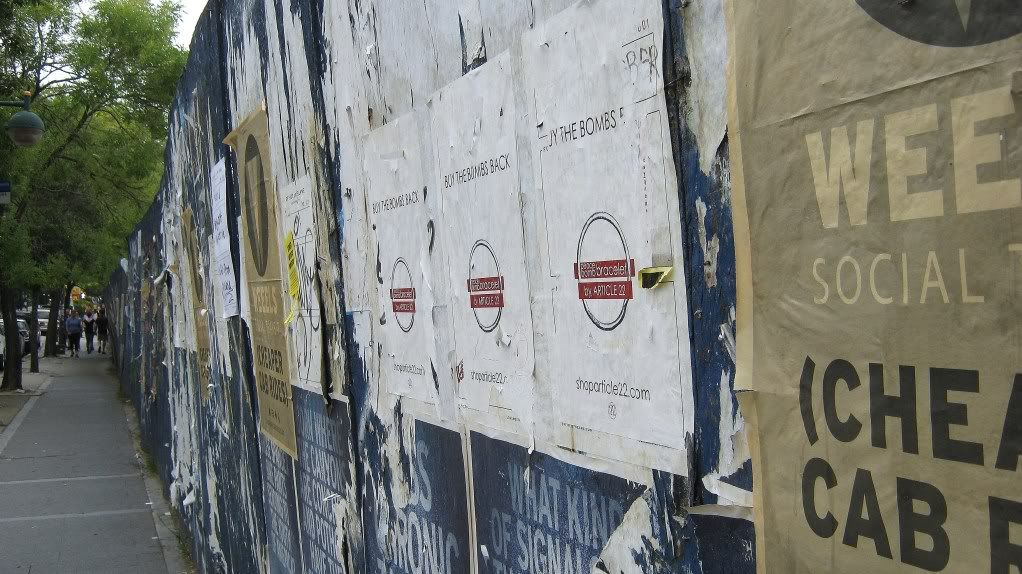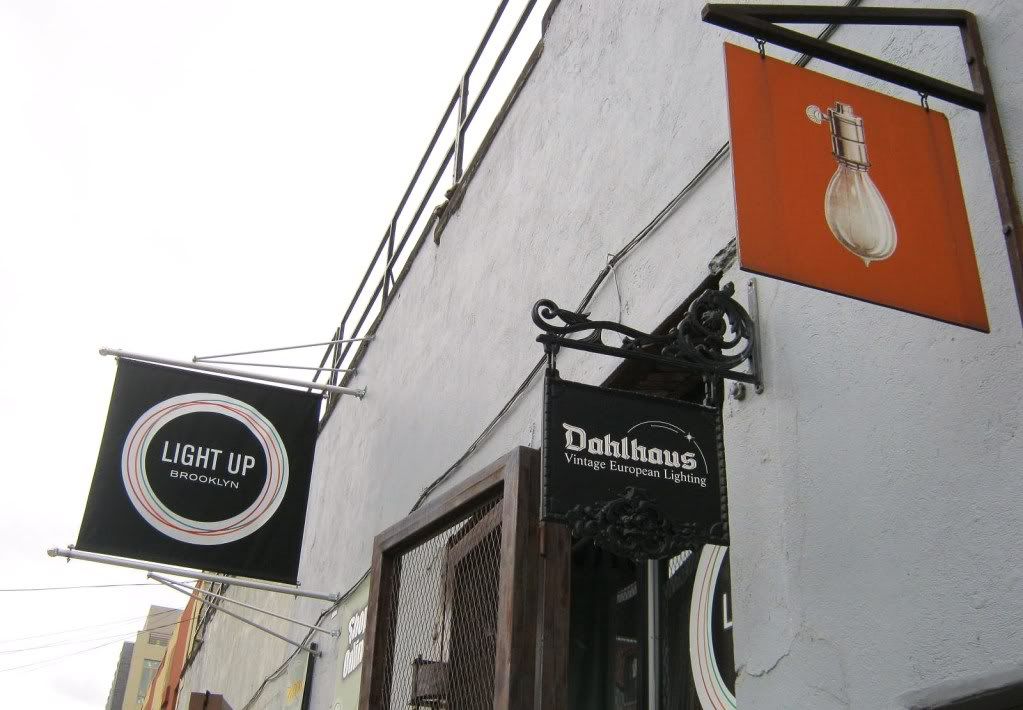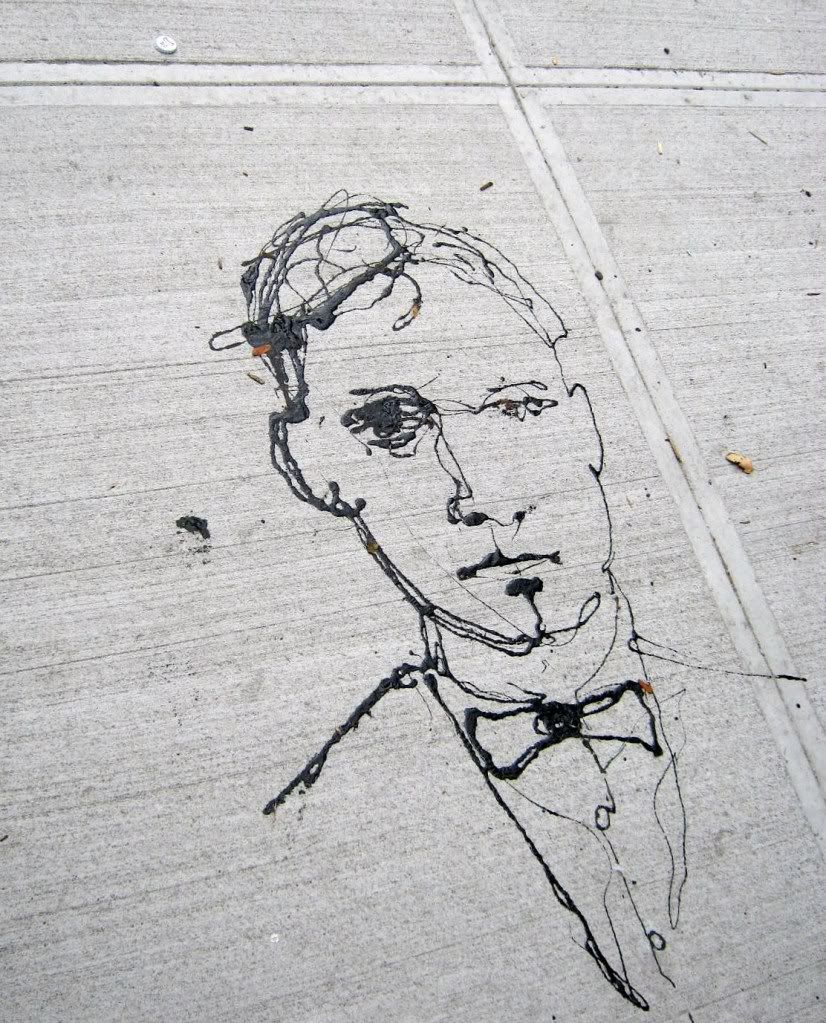 Yes it's true; I never thought I'd be there, but Lizzie and I took the hour-ish long subway ride to Brooklyn, more specifically to that mythical hipster haven they call Williamsburg. And besides seeing hipsters being eco-friendly on bikes, who else would I meet there, but...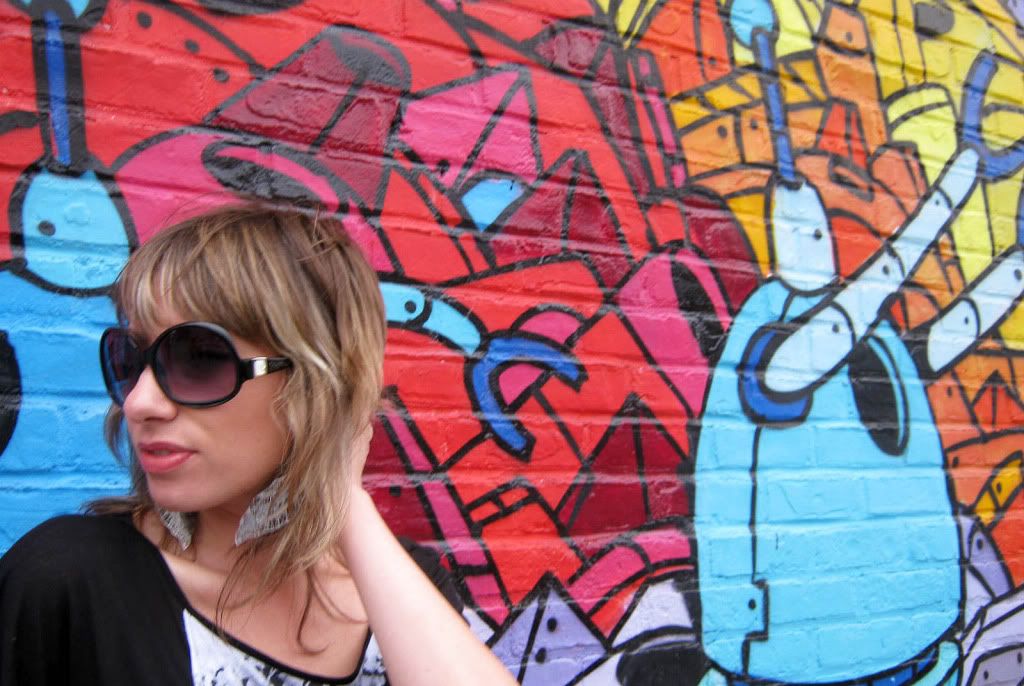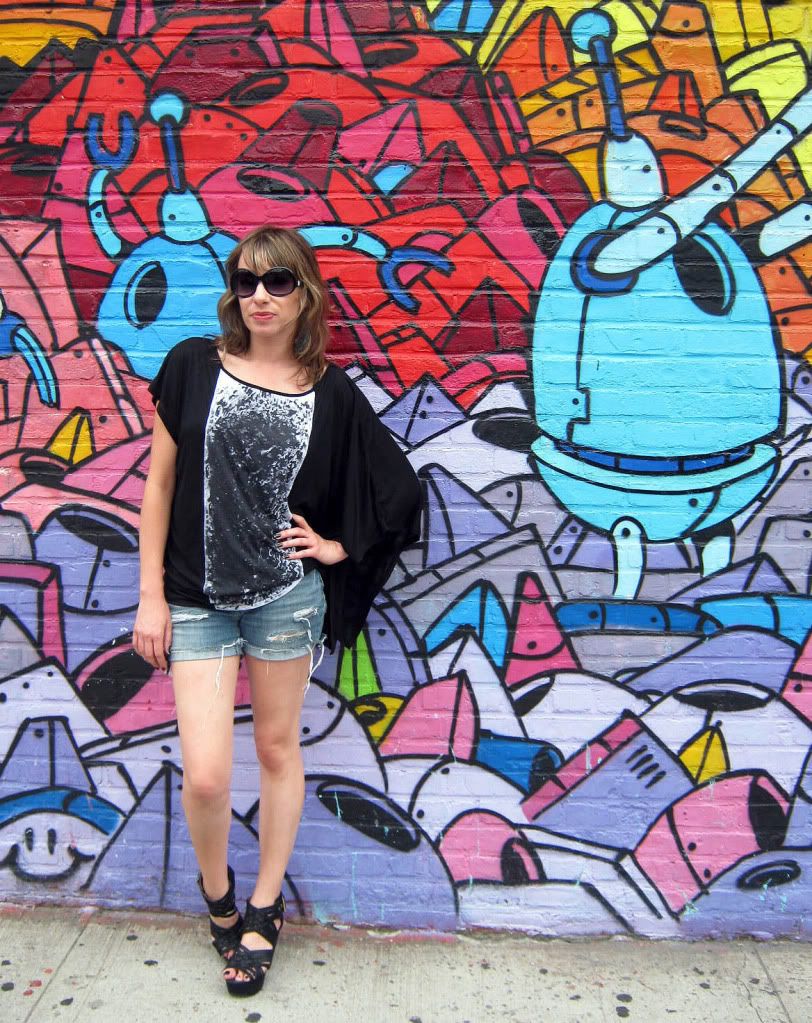 Though we've known each other via our respective blogs, Nickie and I met each other for the first time in the famed Beacon's Closet (woooo I've never seen such a busy and bustling vintage store with so many devastatingly hip people in my life) where we definitely went a little crazy (Liz found
a Titanic-themed ice cube tray
, what the crap).

I have to admit, besides being slightly daunted by all the hipsters, I was nervous (as I'm apt to do, I'm a shameless worrywart) about meeting a blogger face to face. I do have the tendency to talk a lot, laugh too loudly and be the littlest bit of awkward. I may have well been all these three (and more!), but I was more excited to meet her out in the real world, so to speak. And I'm so glad I did. I'm also so grateful that Lizzie took the time to take us down there; she's a patient angel who knows the subway a lot more than I do. After meeting her, I didn't even notice that Nickie was wearing yesterday's clothes that day (apparently patchouli can do wonders), until she recently admitted it on her blog. Good one, Nickie, you had us all fooled with your clean and put-together look. :P

With her in her signature cut-offs and me in my signature wedges-that-I-pretty-much-wore-all-summer, we had to do a quick blogger-to-blogger photo shoot. Not only was this backdrop amazing, but the fact that we were a couple of bloggers taking pictures of ourselves was just no biggie in NYC. And that was kinda cool and oddly liberating.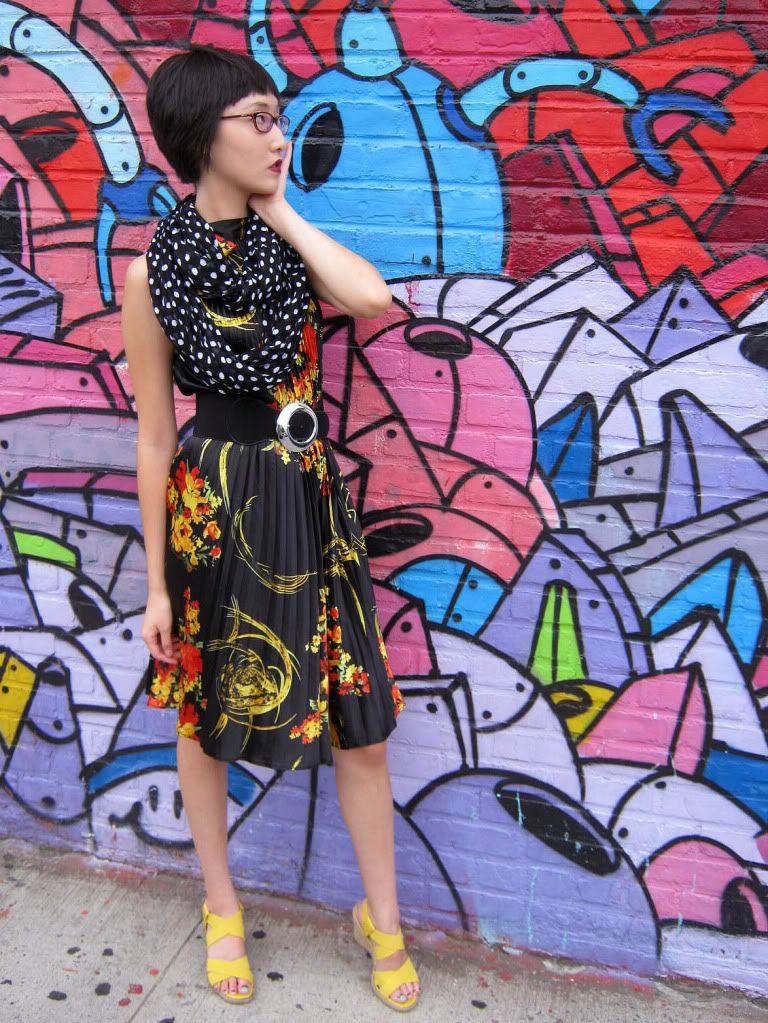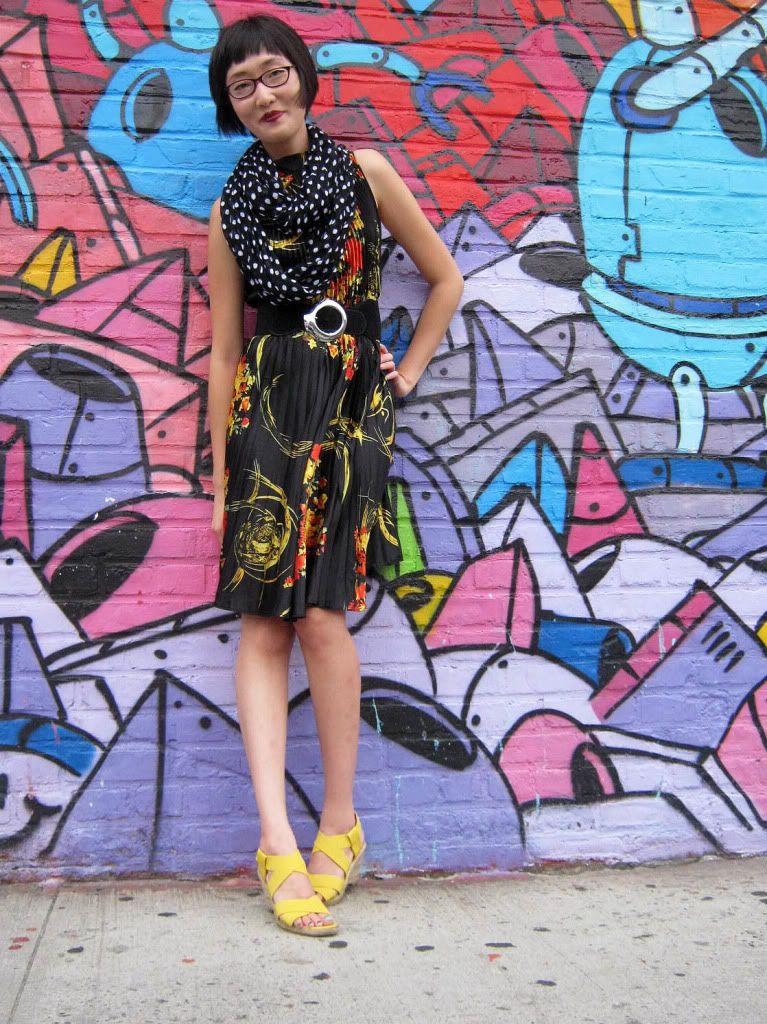 Dress&Belt- Thailand :: Scarf- The Limited :: Wedges- TJMaxx
I was pretty bushed at the end of the day, which was properly ended with classic New York style pizza and a train ride home. AND THAT WAS ONLY THE SECOND DAY.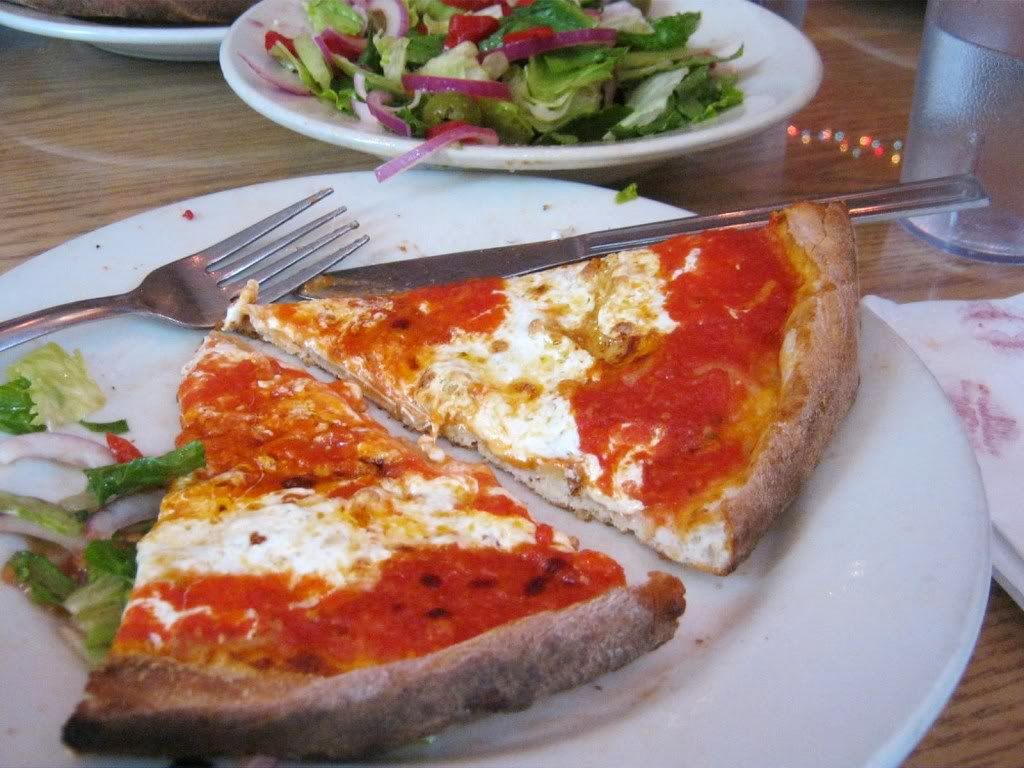 I like how New York style pizza is basically a giant pizza slice that's really two slices big.
What's Lovely for today, August 19, 2010: Rushing right into the furiously busy swing of things (I can't believe school is starting so soon, make it slow down)