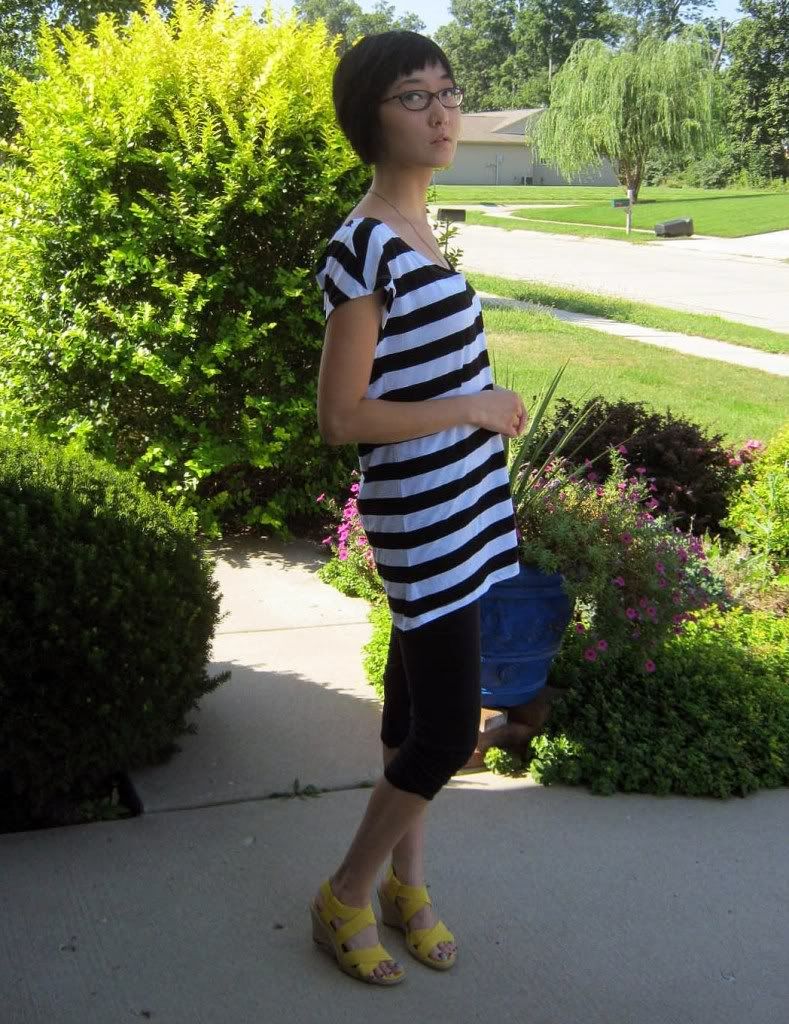 What's Lovely for Friday, August 13, 2010: Facing one of the hardest truths-- admitting that you were really all sorts of fucked up wrong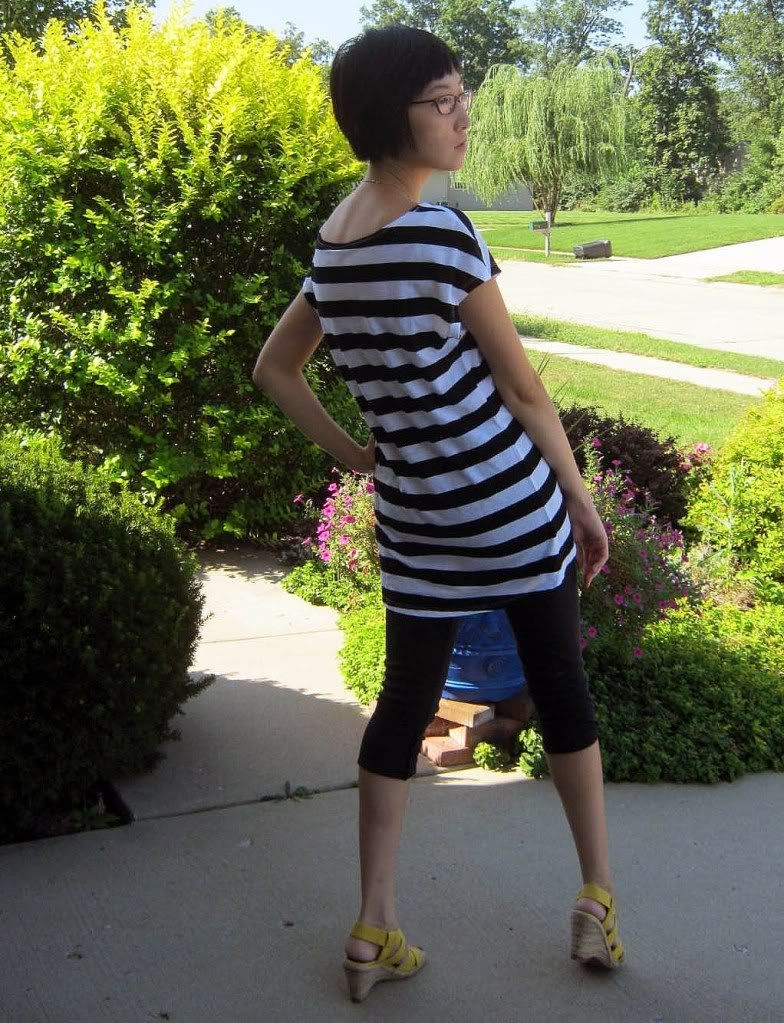 Tunic/dress/thing- H&M :: Pants- magic? :: Wedges- TJMaxx
I'm back, baby! I came back from bustling NYC yesterday but was too tired and blazed out of my mind to do any proper blogging. I almost didn't make it today, either! But I hate being out of the blogging loop for so long, reallytruly. There's so much to share in such belated time-- missed flight, blistered feet, great works of art, giant pizza slices, meeting a fellow blogger... but let's go with the Cliff's Notes version:

The outfit above is what I would've worn in my first day in NYC, only in an embarrassing turn of events, I missed my Friday flight that resulted in a very panicked meltdown. I'll spare you the ugly details, but one positive thing that resulted out of this was that I ended up watching Scott Pilgrim in theaters (all you nerds and geeks and everything in between-- I HIGHLY recommend this fast-paced amazingness) with friends. Luckily, I was able to board the next flight the next morning-- I'm so grateful to Lizzie for having the patience with me. I was incorrigible. Was? Yes, let's leave it at "was" for now.

There are only so many couldashouldawoulda's I can say, but in the end, the hardest act is to let go and make peace for what you got. And what I got was still great and I ended up having an amazing (albeit short-lived) time with Liz in the cit-ay (did I just say that?). However, yesterday and today was spent nursing a bug I got from my weekend there-- let's say that I was ill-prepared for the cooler, rainier weather. Dare I say it, I missed my hot and humid Midwestern weather!

Not only do I feel like this song adequately portrays the whole "if you hadn't but you did" attitude I'm sorta trying to convey, but Kristen Chenoweth is an amazing and talented darling.
So I'll be sharing my three days in NYC properly over the next three days-- three for three! Like the cheesy tourist that I was, I did my darndest to take as many pictures as I could without looking too... obvious. I probably obviously failed in that department. Woops.