What's Lovely for July 7, 2010

: Ironically taking pictures for the blog while pretending to pose like an ironic badass while wishing that the sweltering heat was more
ironic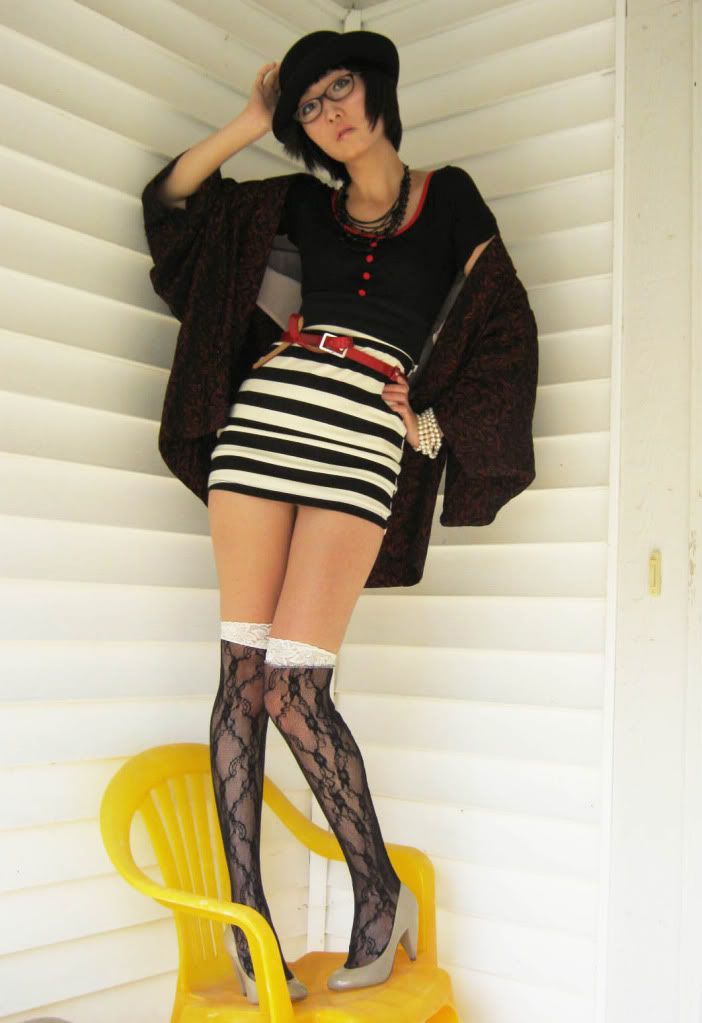 Warning: Rated PG-13 for excess snark/irony and dangerously high hemline that borders on skank (woops)

You may be wondering why I'm wearing this a bit over-the-top outfit while precariously teetering on a chair in my highest heels while wearing.. a kimono jacket and a ... bowler.
Remember when I last mentioned the
"Anatomy of a Fashion Blogger"
before, and how I inadvertently nailed about half of the requirements just by being... me? Well, I just recently found out that Indiana from Adored Austin was having a giveaway where the most fun part was -- to recreate an ironic Aloof Blogger pose yourself! Of course I had to give it a shot, so I submitted a photo for proper reckoning. The contest is going on right now until midnight Texas time, and you can click here to vote for me (if you so please and thank you)!

Being the dunce that I am, I only found out about this contest two days ago. So I took the time yesterday to snap some photos. I used all the power of good clean ol' snark and let irony thrive more than a plaid-wearing
hipster
at a Sonic Youth concert. Too bad irony isn't a good coolant, because it was so frackin' hot when I was taking photos in the hottest part of the day wearing several layers, tights and less than practical heels. But I soldier on, always for the blog. Where's my ironic badge of honor?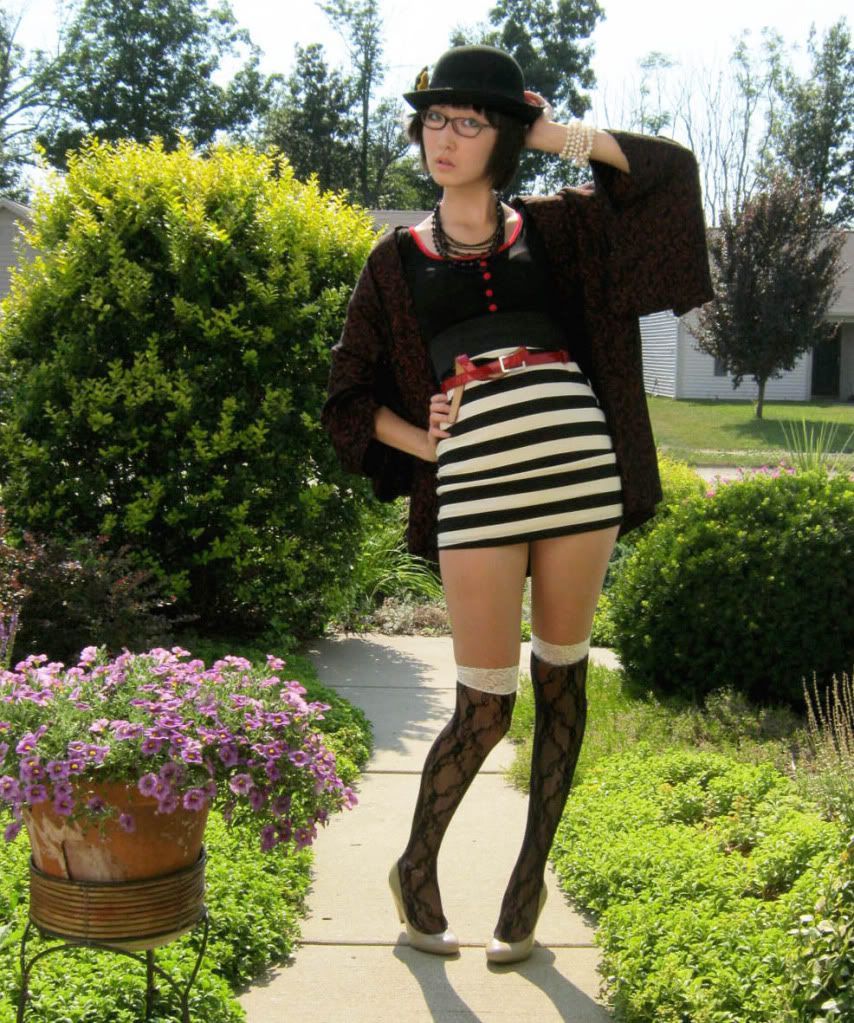 This is the Le Tigre pose to my Blue Steel look I made before. It's very different because I switched the hands I put on my hand/hip.

Dress- Modcloth : Jacket- garage sale : Belt&Pearls- Thailand : Socks- Sock Theory : Bowler- Target : Necklace- gift : Heels- Steve Madden via TJMaxx

In the end, I had a lot of fun. Probably too much fun. I do promise that I'll never wear my skirt that high unless it's to a Lady Gaga concert. Then all bets are off.

Disclaimer: Un/fortunately, I most likely will never wear this outfit while going out.

What's Lovely for July 6, 2010: Feeling, seeing, smelling the morning breeze through your open bedroom window