Happy belated 4

th

of July to all the Americans (and non-Americans too, I hope you enjoyed the boisterous hullabaloo, too!)!! How did you celebrate yours? I usually never know what to do on that day because I don't really have a big family, so there's no big BBQ while singing 4th of July carols around the fire or something. However, I did eat terrible greasy food (a Happy Meal, to be exact), scarf down ice cream and watch fireworks. Pretty patriotic, huh?
I'm sure we CAN be graceful and whatnot... but our main concern was not to fall into the pool...


What's Lovely for Saturday, July 3, 2010

: Having the worst pool photoshoot ever with dear
Meeshell
after gorging on hot dots and corn (aka good ol' Americana)
On Michelle:: Dress- Charlotte Russe
On me:: Romper & bow- Thailand

What's Lovely for Sunday, July 4, 2010

: What's more American than eating eating Americone Dream on America's supposed birthday?

I'd like to think that my hero, Stephen Colbert, would be proud.
Shirt- Zara secondhand : Shorts- Thailand : Belt- Goodwill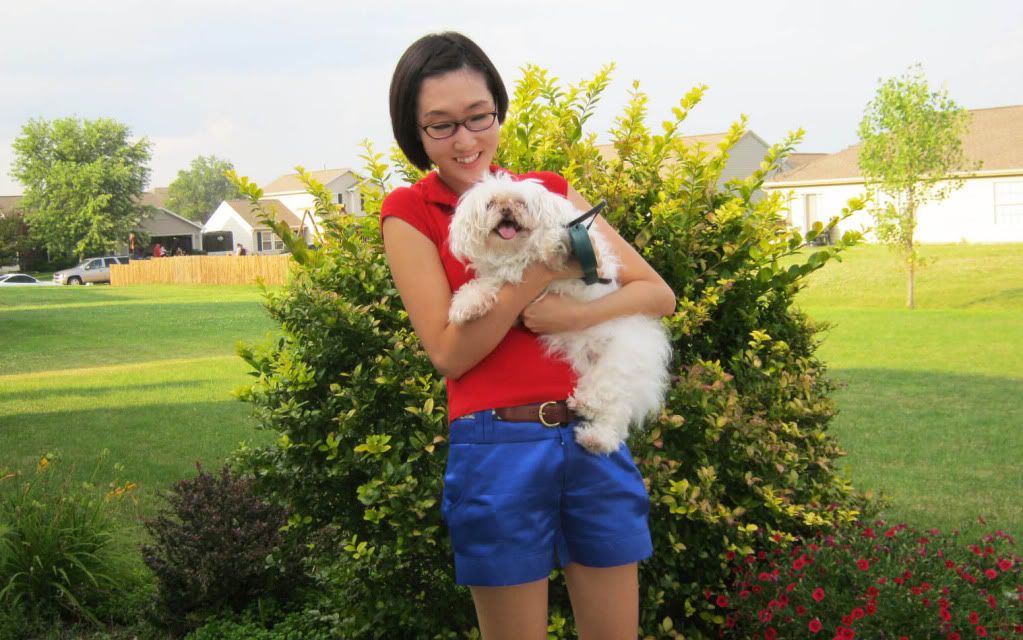 I didn't really have the "white" in my red, white and blue-- then I remembered my dog is roughly that color. Hail America!
What's Lovely for today, July 5, 2010

: Shopping at the mall when you see things like a large mall cop on a Segway and two men holding hands-- both made me smile in totally different ways

Tank & Flats- Old Navy : Shorts- Thailand : Cardigan- TJMaxx
And now.... marathonWhat'sLovelyahhhhhlet'sgo!
What's Lovely for Thursday, July 1, 2010: Fries and a long talk and walk with a group of friends

What's Lovely for Friday, July 2, 2010: Fries and a long talk and walk with one friend-- I'm real 'riginal.
Gee, that was a short marathon.