I think I meant to be all "well HELLO there" with my face; instead, I came up with "duhhh duhhhh DUH duh duh"
What's Lovely for June 9, 2010
: Purposely messing up Edith Piaf's classic "La Vie en Rose" with
an out of tune accordion and voice
equals into hilarious results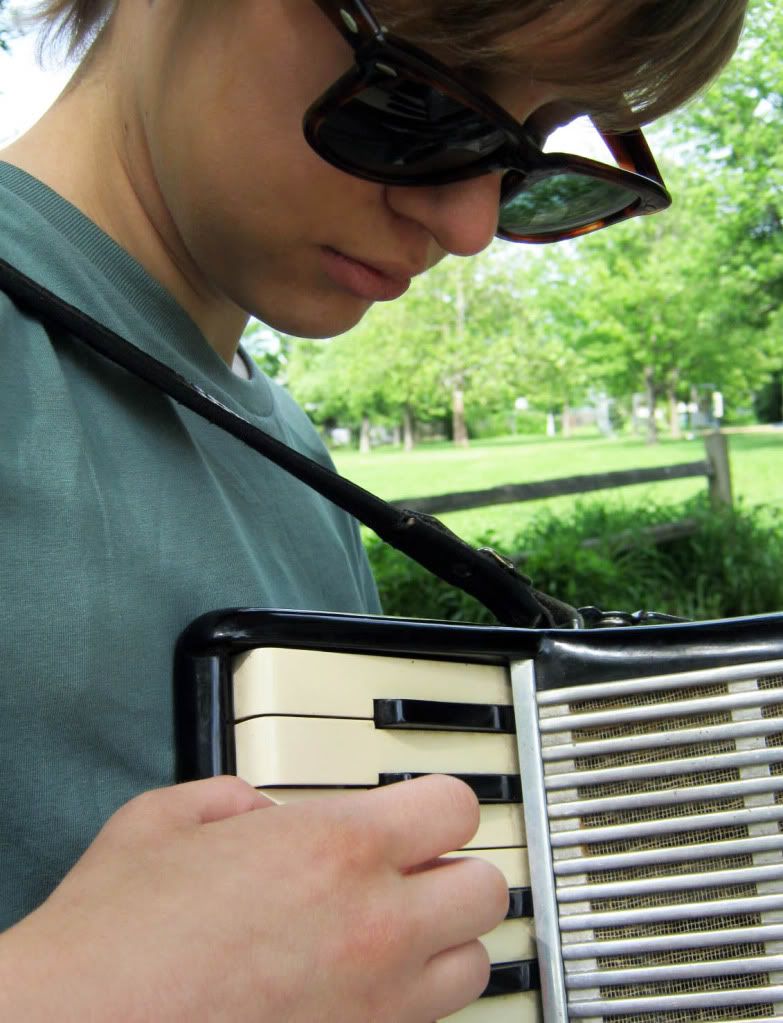 With their hip glasses and alternative instruments, my friends are the raddest traveling band you ever did not see.

I think this turned out to be a more successful "well HELLO there."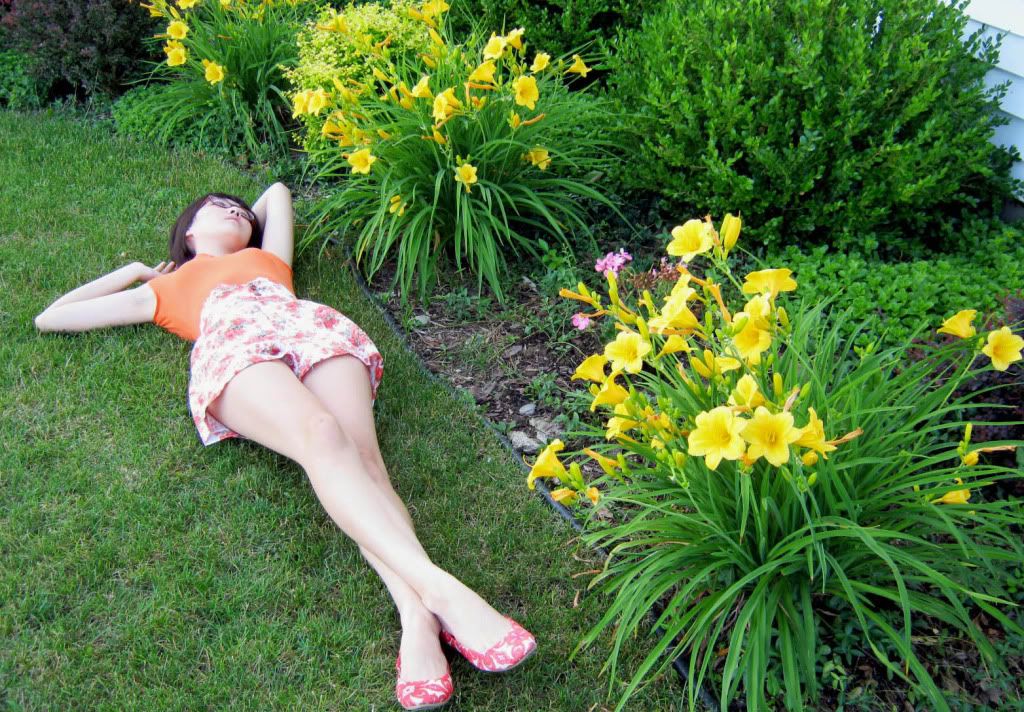 You'd think that being in Thailand for three weeks would've made me significantly tanner. Nope. Nope. But this photo is lying, I swear I'm not that pale.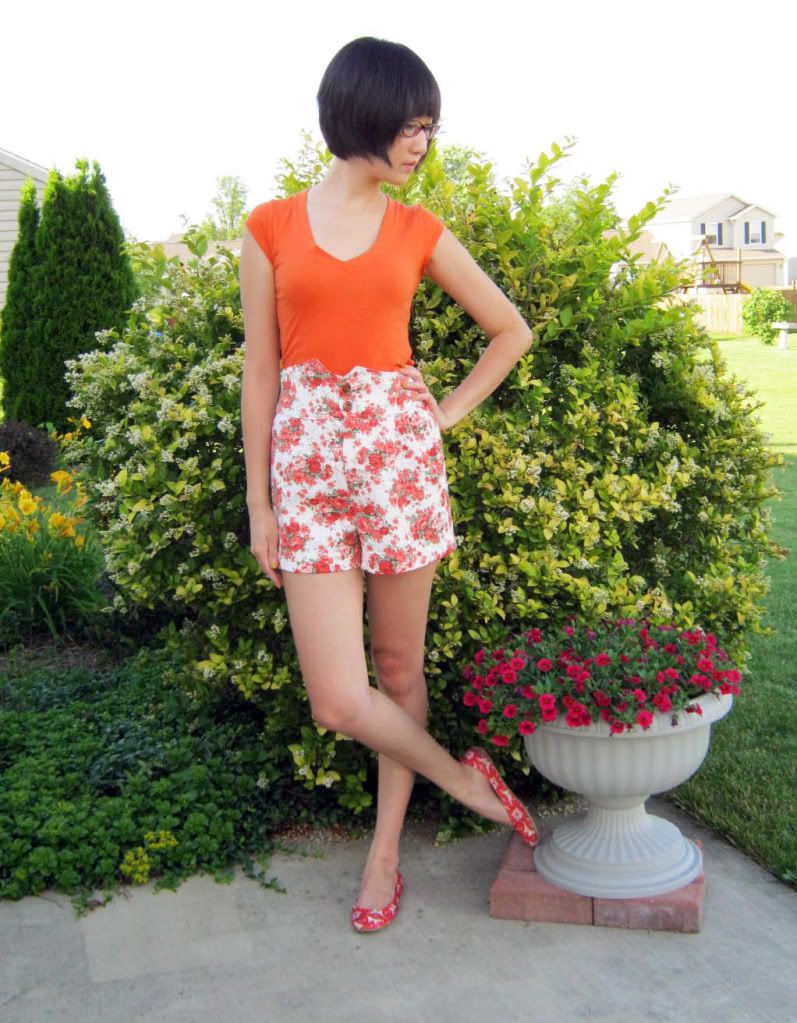 Tee

- Pitaya :

Shorts

- JJ Market @ Bangkok :

Flat

s- Old Navy
Not much to say, since I'm so gosh dern tired. My persistent mood as of now is worry. Worried about time, worried about finding things; but mainly worried about my first job interview for sales representative that's the day after tomorrow. Does anyone have any tips?? I feel like a fish out of water with this kinda stuff, especially with something that's not in my field of expertise (whatever

that

is). I'd gladly welcome any advice, I'd be so grateful.

I'm almost inclined to go watch episodes of The Office for "research"...